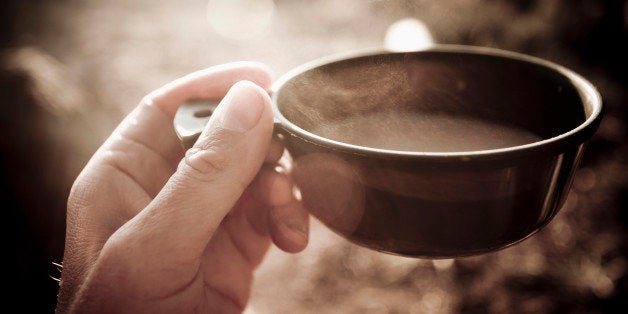 It's an an ancient tradition, but over the past few months, boiling animal bones has become a health craze.
And it seems everyone wants to try it. New York City chef Marco Canora opened a takeout window called Brodo in November that serves grass-fed bone broth in coffee cups, and nutrition expert Sally Fallon Morrell released a book on its benefits called "Nourishing Broth: An Old-Fashioned Remedy For The Modern World" in September.
So what is bone broth, anyway? It's exactly what it sounds like: broth made by boiling poultry, beef or fish bones until they break down. They can be boiled for as little as four hours or as long as 48, personal chef and nutritionist told Ariane Resnick told Refinery 29, and you can make it yourself in a soup pot or slow cooker. And when the bones are boiled long enough, they start to disintegrate and release nutrients and proteins -- like calcium phosphate and collagen -- in higher quantities than what's found in regular broths.
"It's not a miracle cure like some outlets talk about, but still a good-for-you food," she told The Huffington Post. "It is hydrating, contains veggie and herb anti-inflammatories and the bones provide collagen, a protein which may help with our own bone, joint and skin health."
"The advantage of kale is that you can have it in so many ways -- a salad, sauteed, as a drink," she explained to HuffPost. "Bone broth is also not an exciting name. Nonetheless, it is a trend right now. It's certainly good as a soup for winter in cold climates."
We doubt we'll see Beyonce sporting a "Bone Broth" sweatshirt anytime soon, so kale wins for now. But bone broth could certainly be worth a try.

Support HuffPost
A No-B.S. Guide To Life
Related
Before You Go
돼지고기와 포블라노 스튜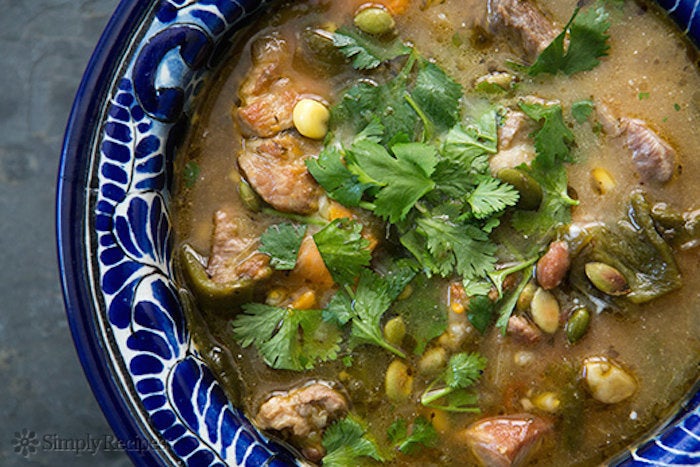 Pasta E Fagioli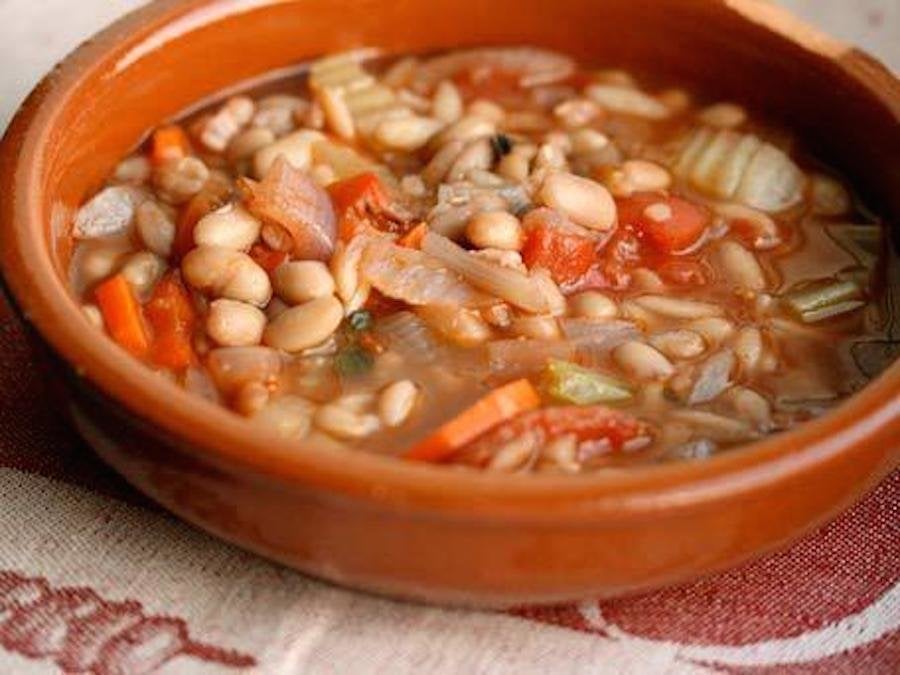 Creamy Tomato Soup With Brown Butter Garlic Croutons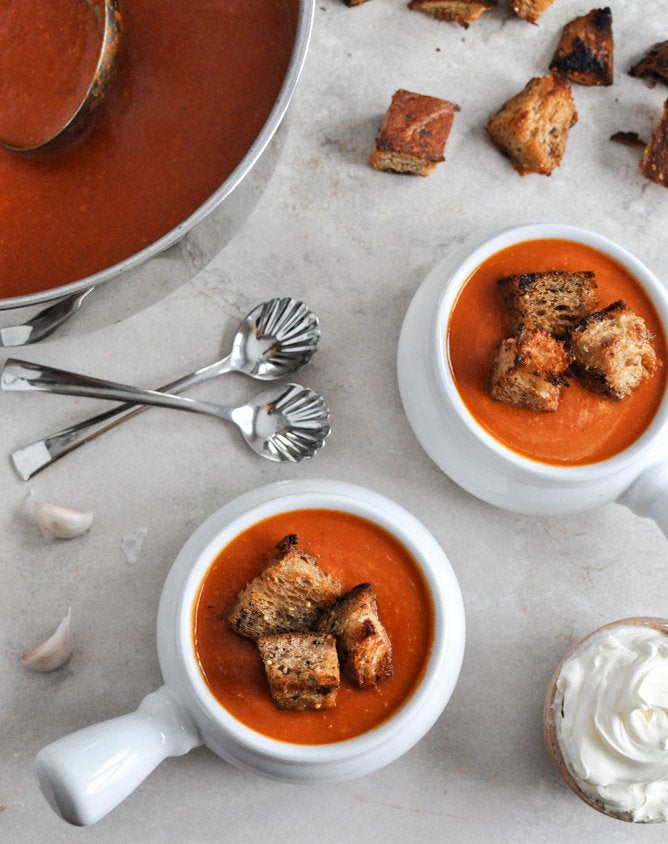 Tibetan Noodle Soup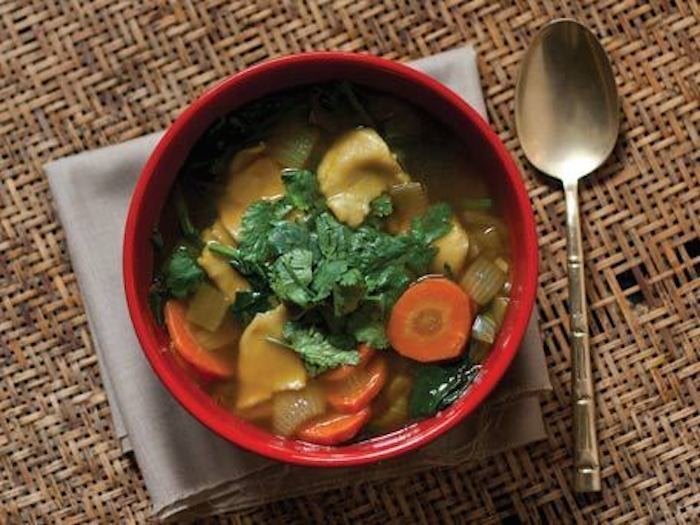 Nate Tate and Mary Kate Tate
Italian Sausage Tortellini Soup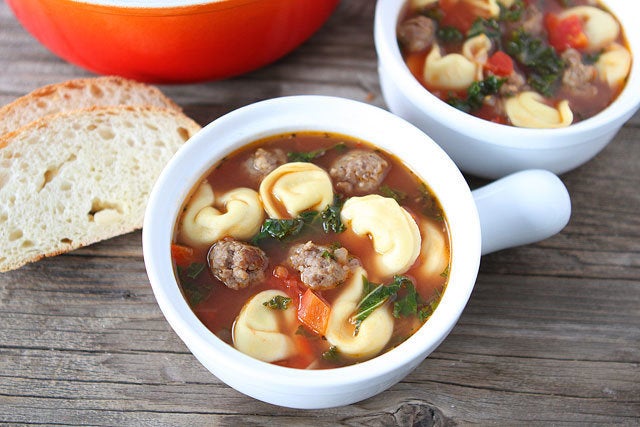 Shoyu Ramen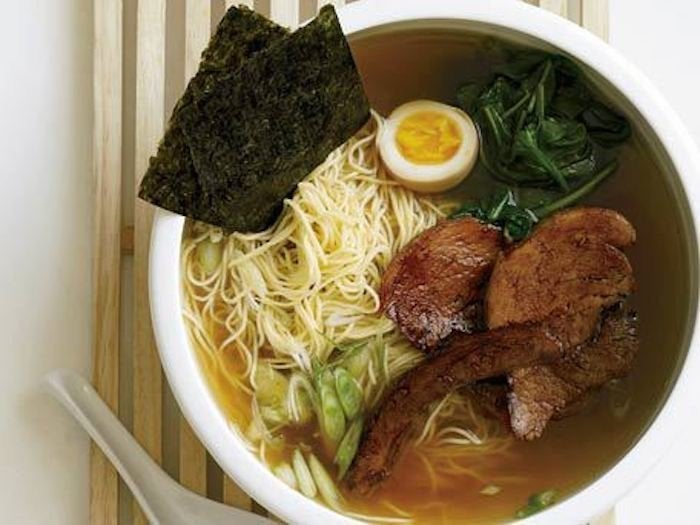 Roasted Eggplant & Tomato Soup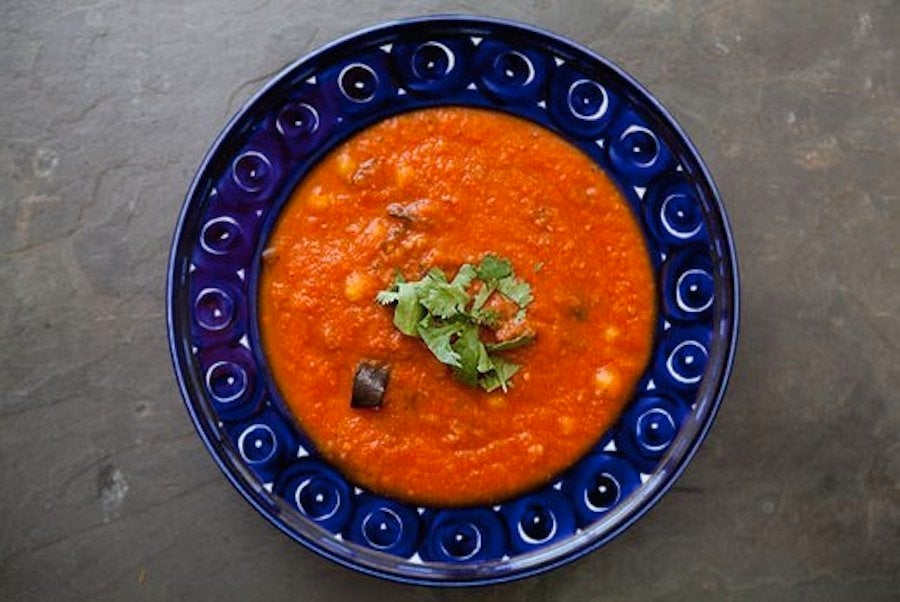 Vegetarian Chili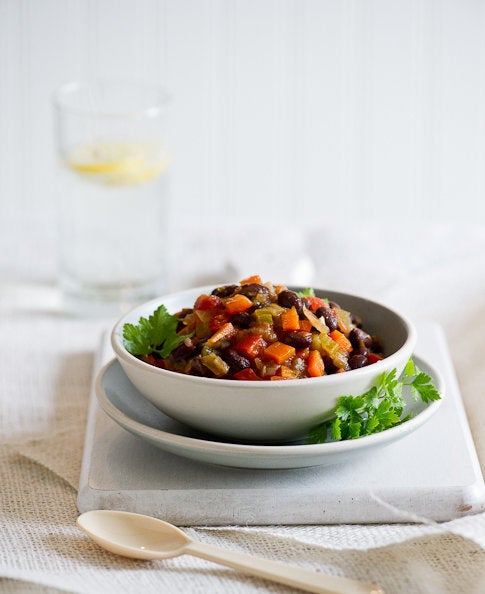 Warm And Spicy Cashew And Tomato Soup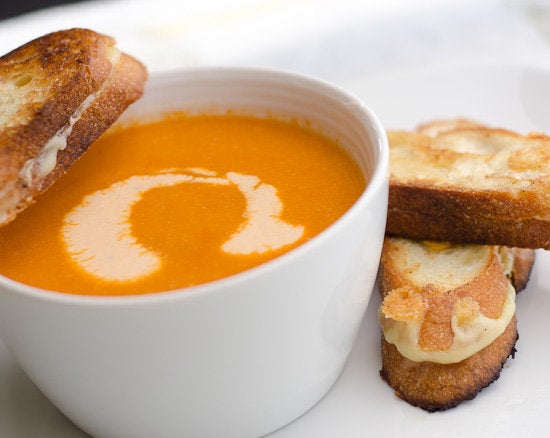 Daily Unadventures in Cooking
Colombian Chicken Soup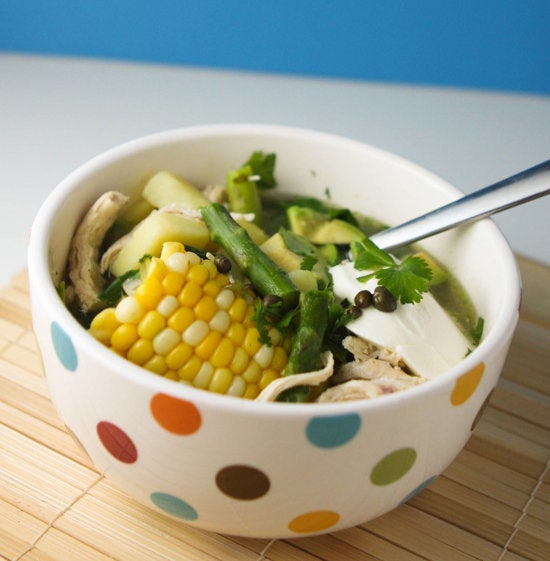 Hot & Sour Noodle Soup With Shrimp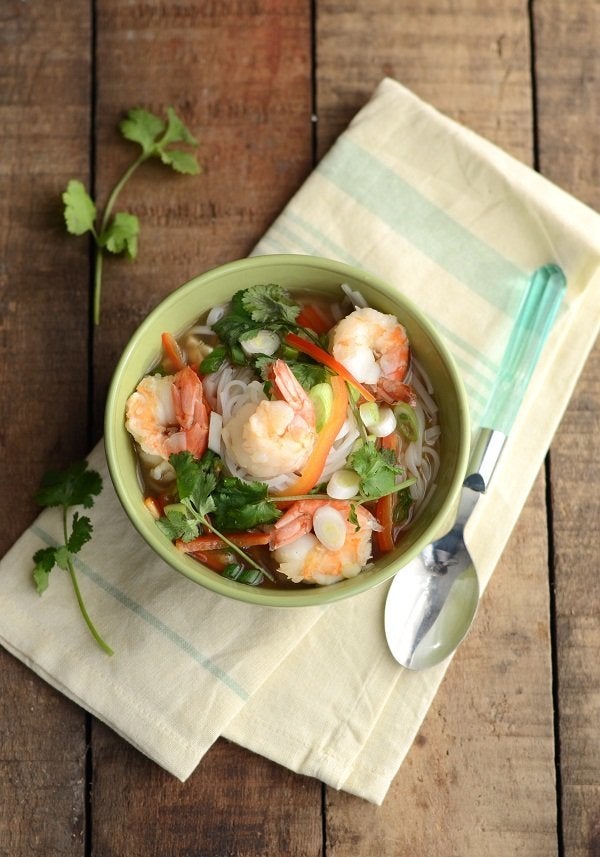 Chicken Pot Pie Soup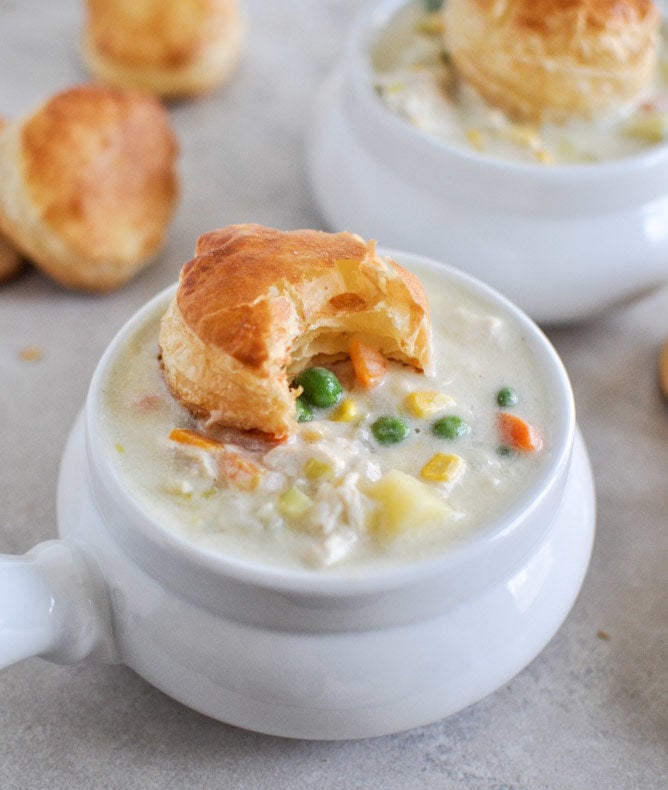 Thai Clam Chowder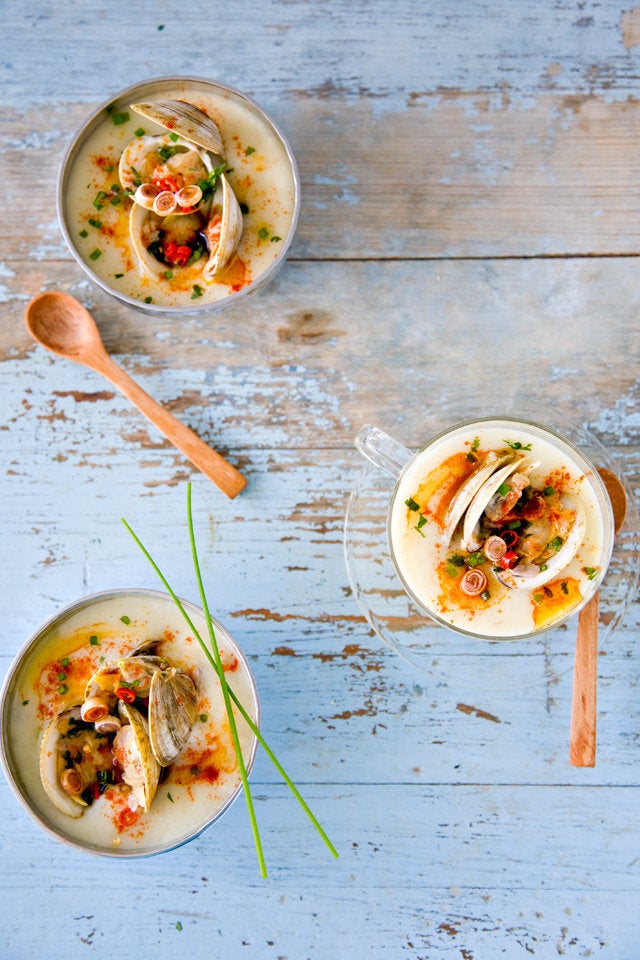 Tartine and Apron Strings
Curried Squash & Orange Soup With Pancetta, Sage & Creme Fraiche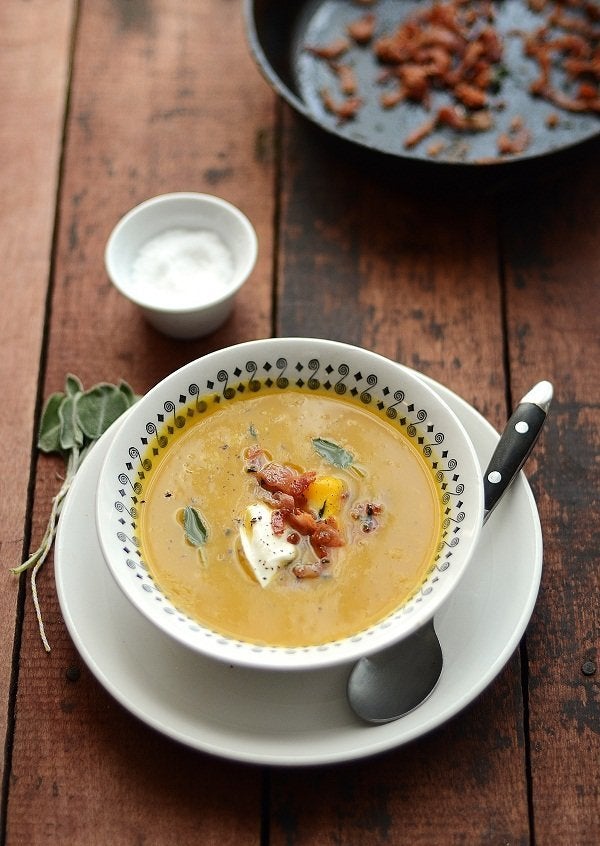 Pear & Watercress Soup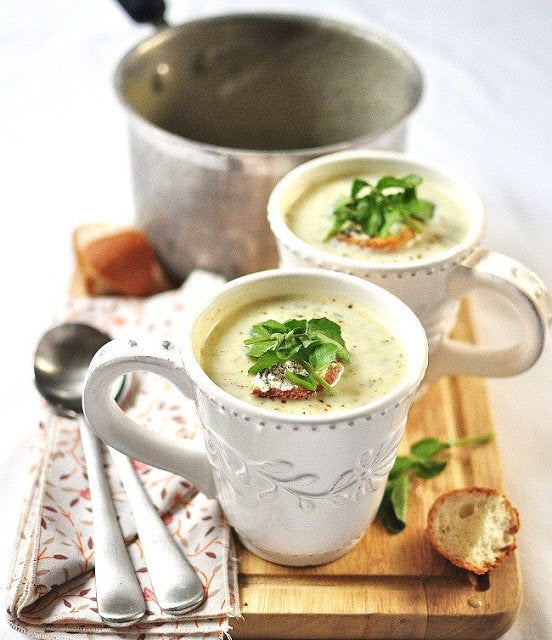 Shrimp Bisque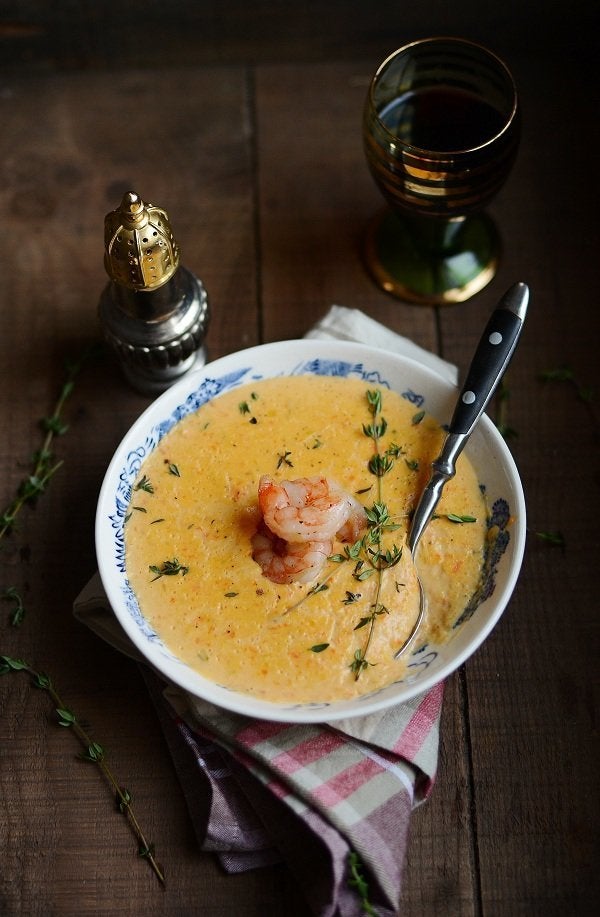 Holy Mole Chicken & Squash Chili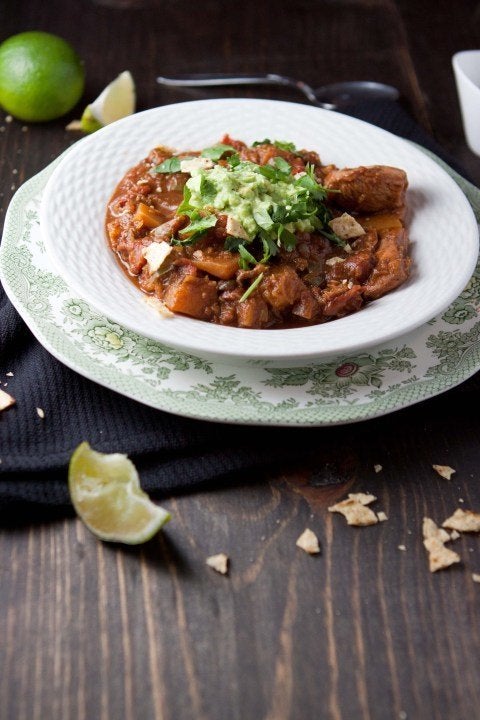 Buttermilk Fennel Vichyssoise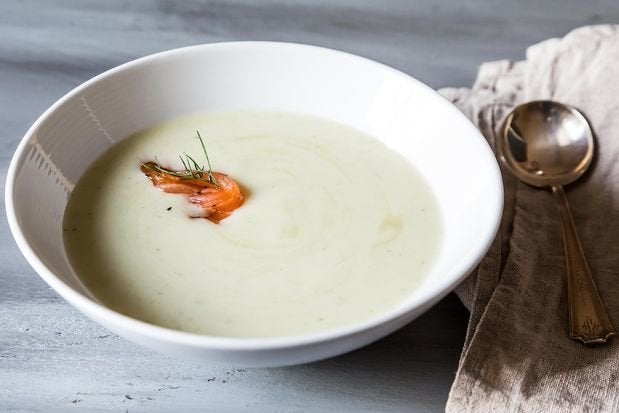 African Chicken Peanut Stew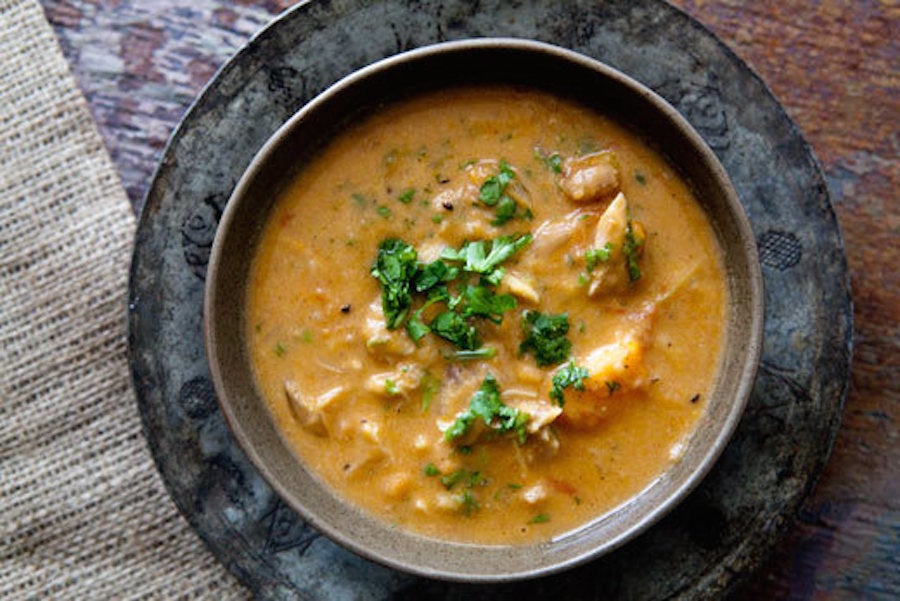 Pumpkin, Coconut & Lime Soup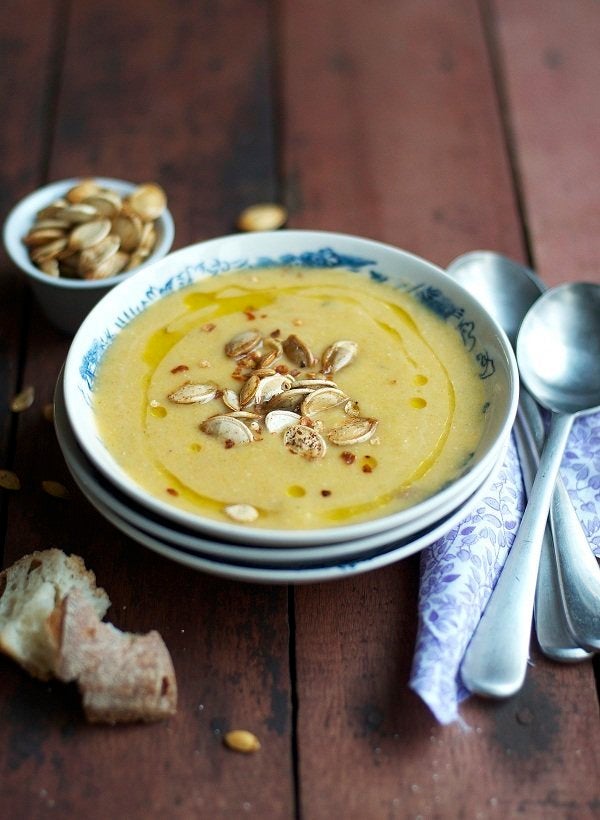 Easy Roasted Chicken Noodle Soup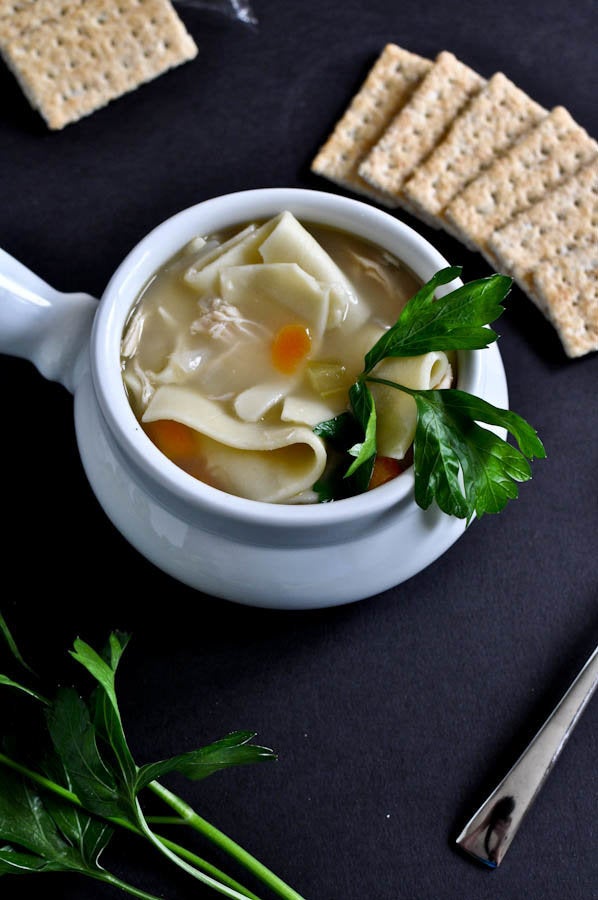 Parsnip Soup With Leeks & Parsley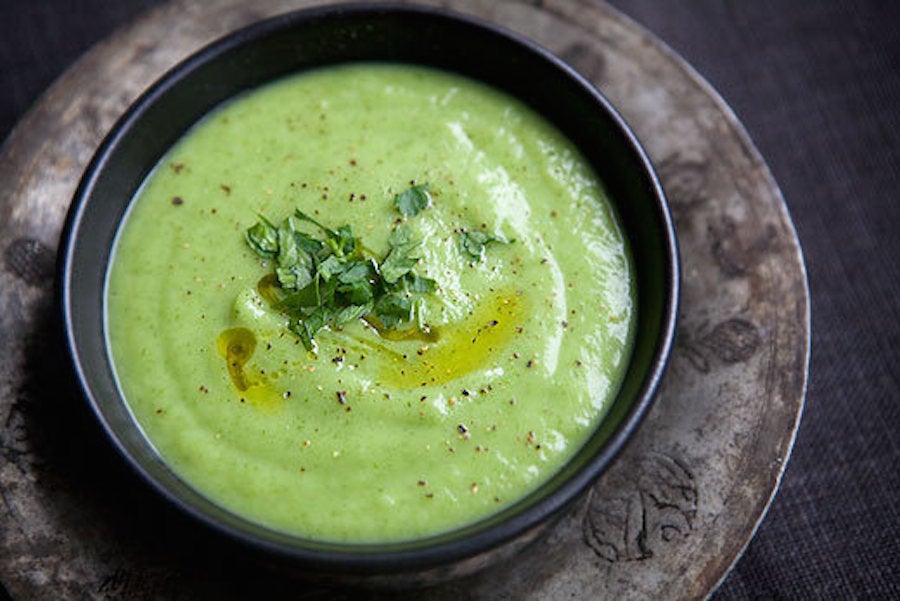 Spicy Tomato Lentil Soup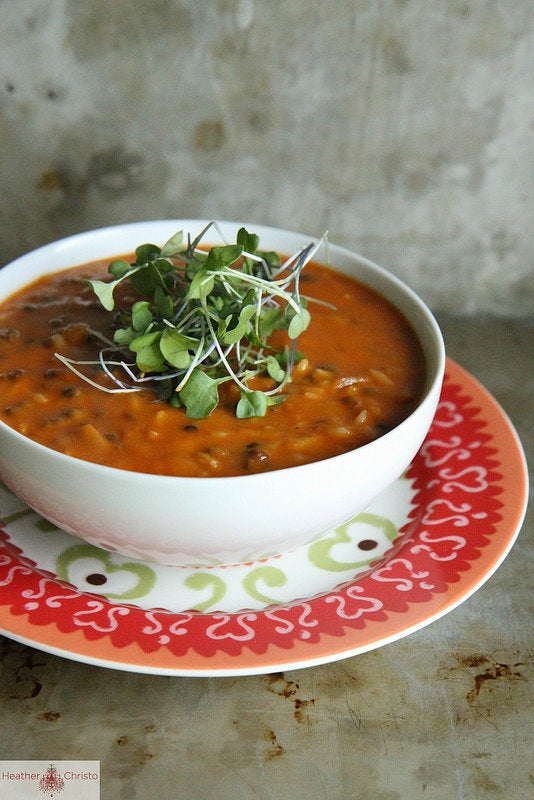 Split Pea Soup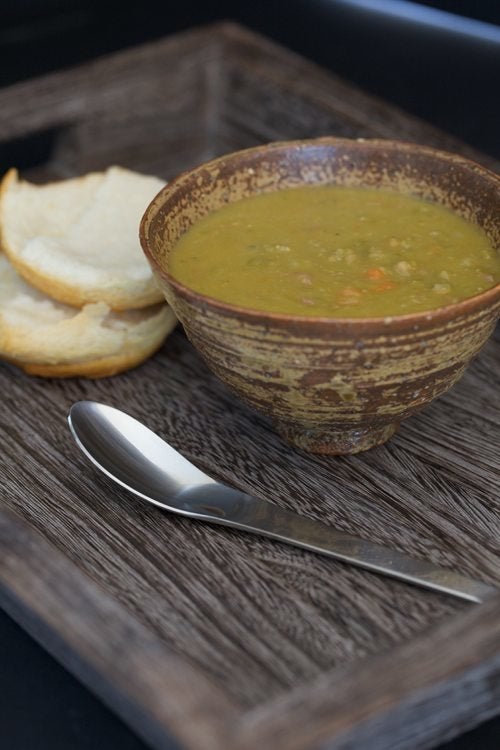 Steak Chili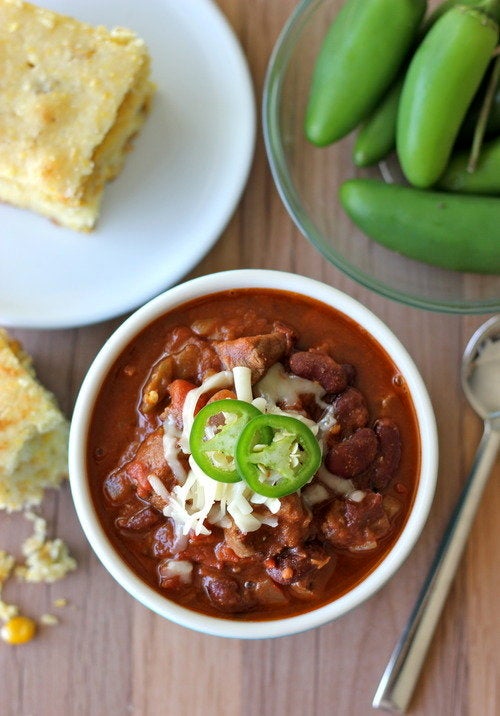 Watercress Soup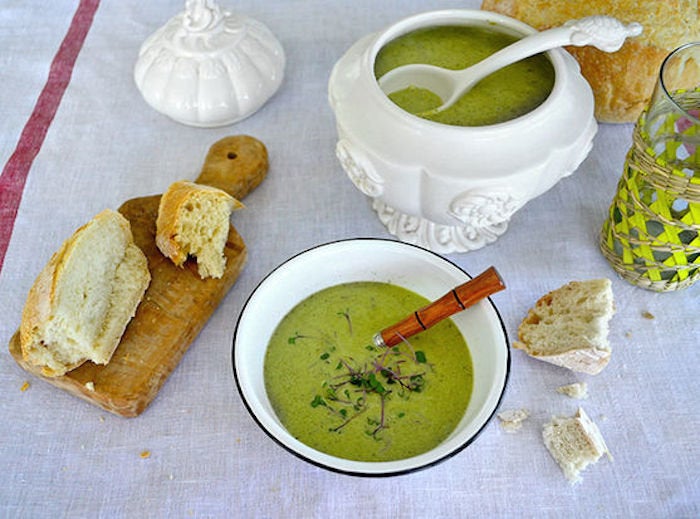 Lobster Corn Chowder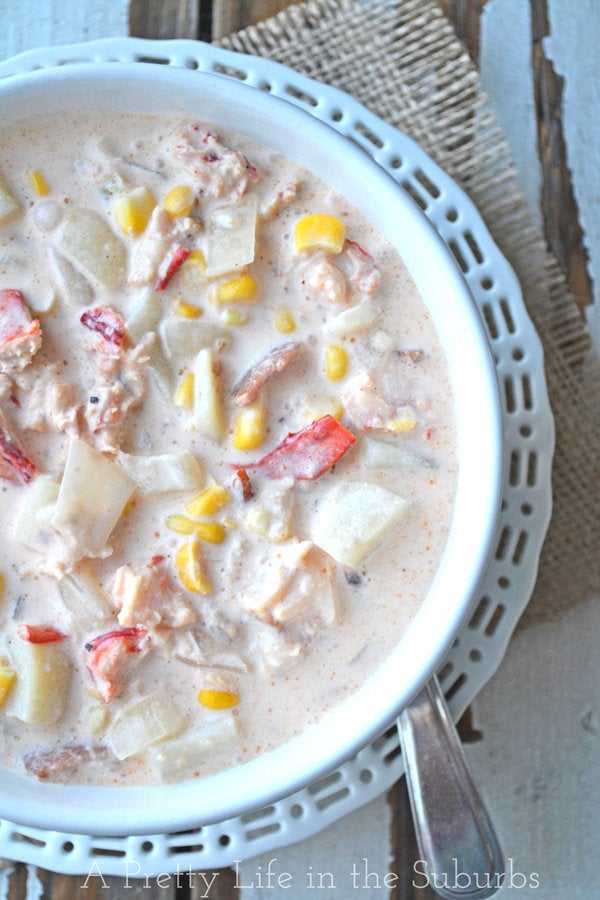 Corn Chowder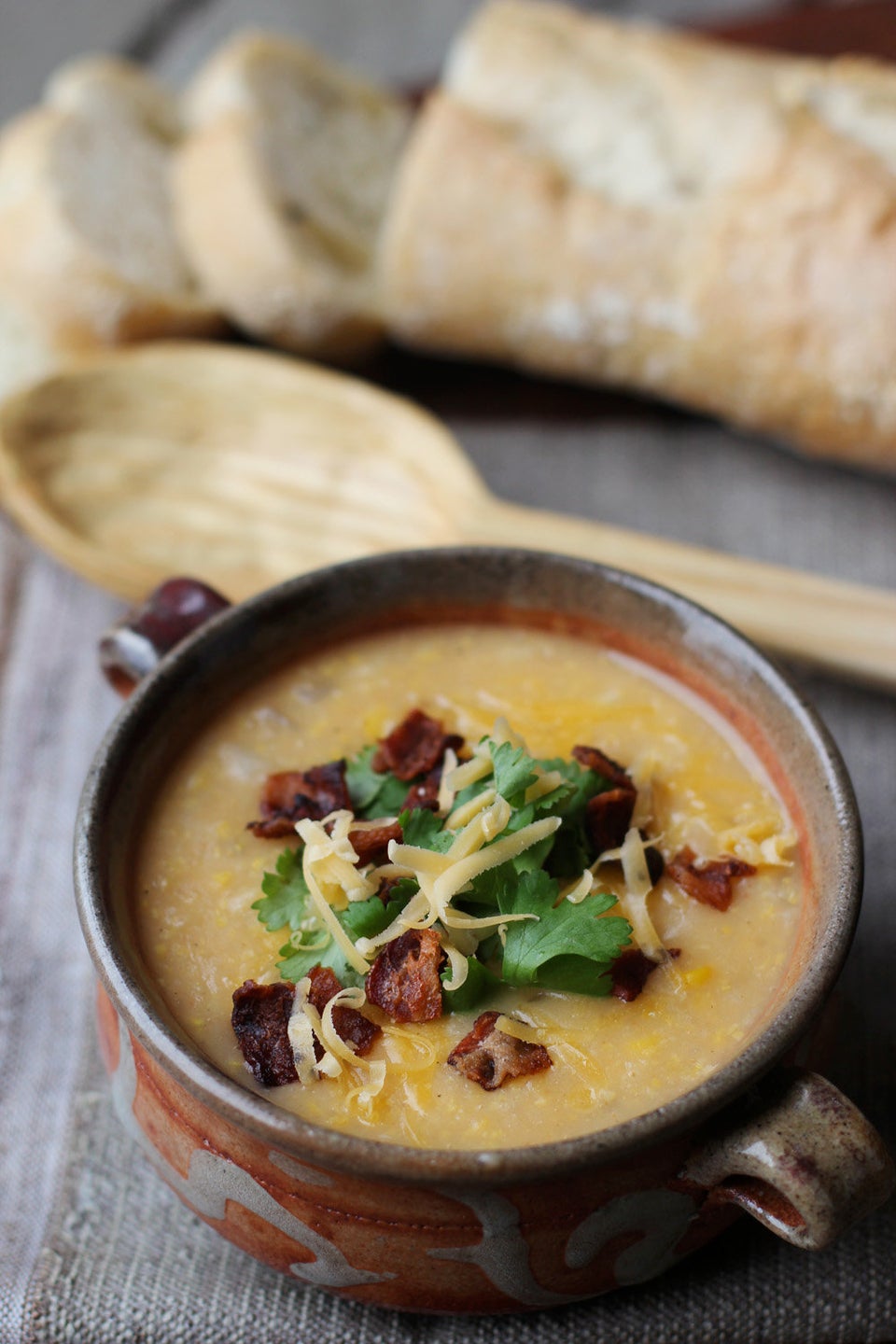 Parsley Root & Chestnut Soup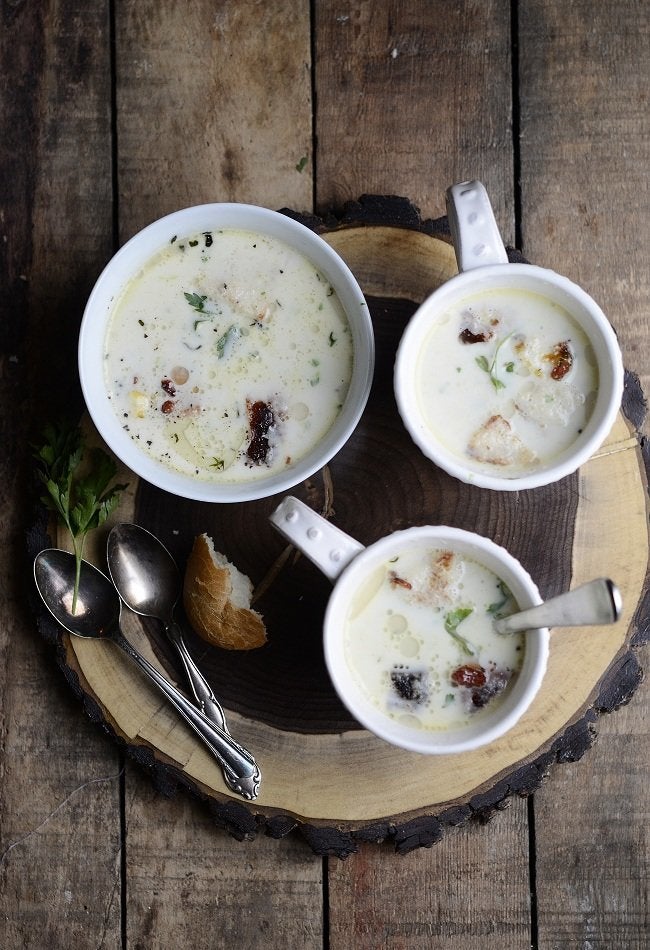 Chipotle Pumpkin Soup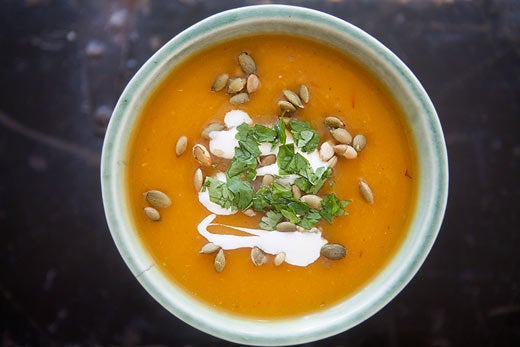 Spicy Sausage, Potato & Kale Soup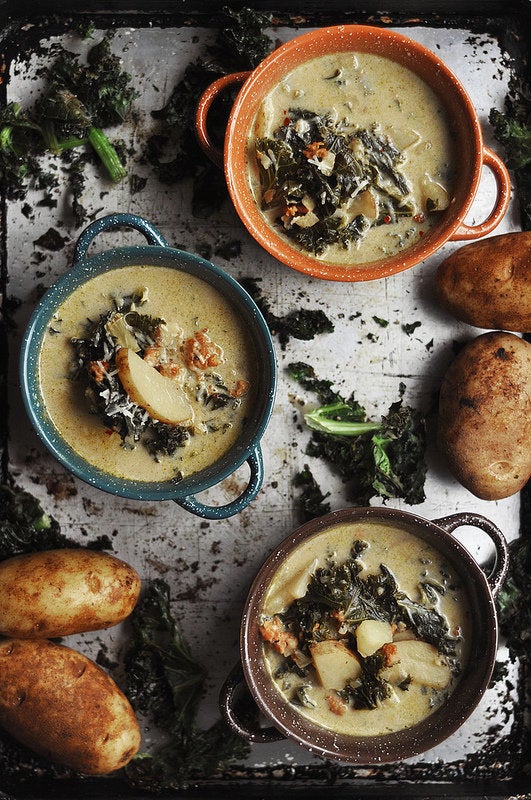 Mini Chicken Meatball Soup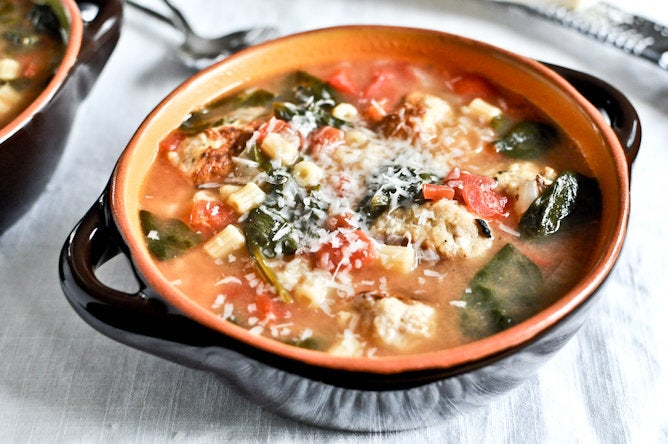 Kidney Bean Soup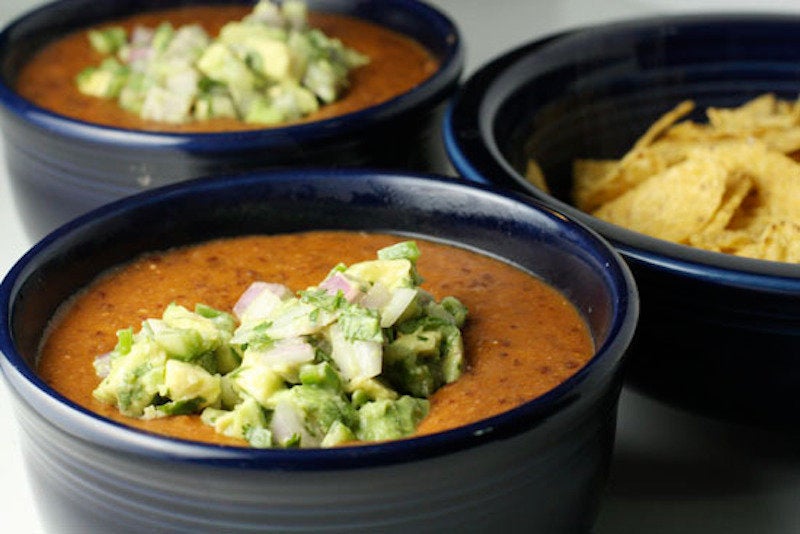 Cauliflower Stilton Soup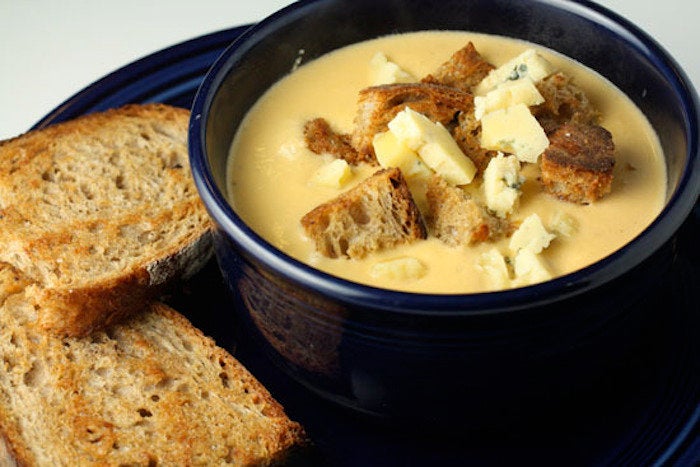 Butternut Squash Chipotle Chili With Avocado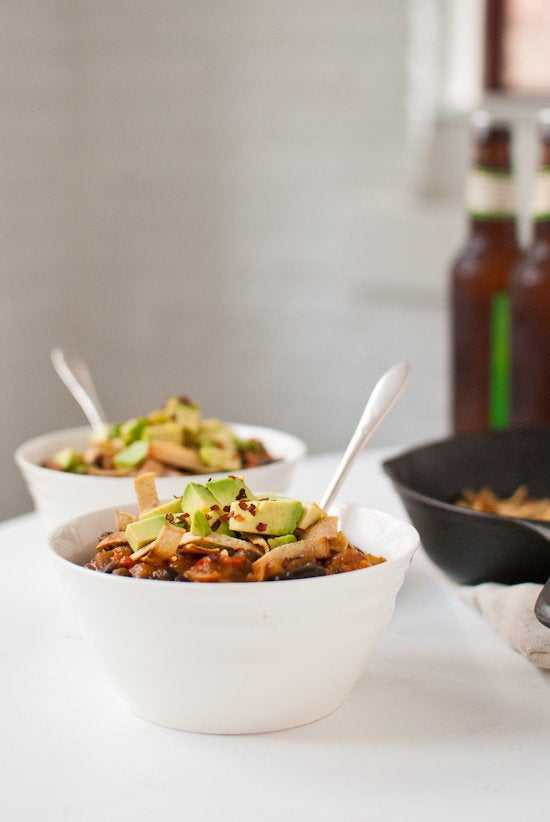 Smoked Tomato Chowder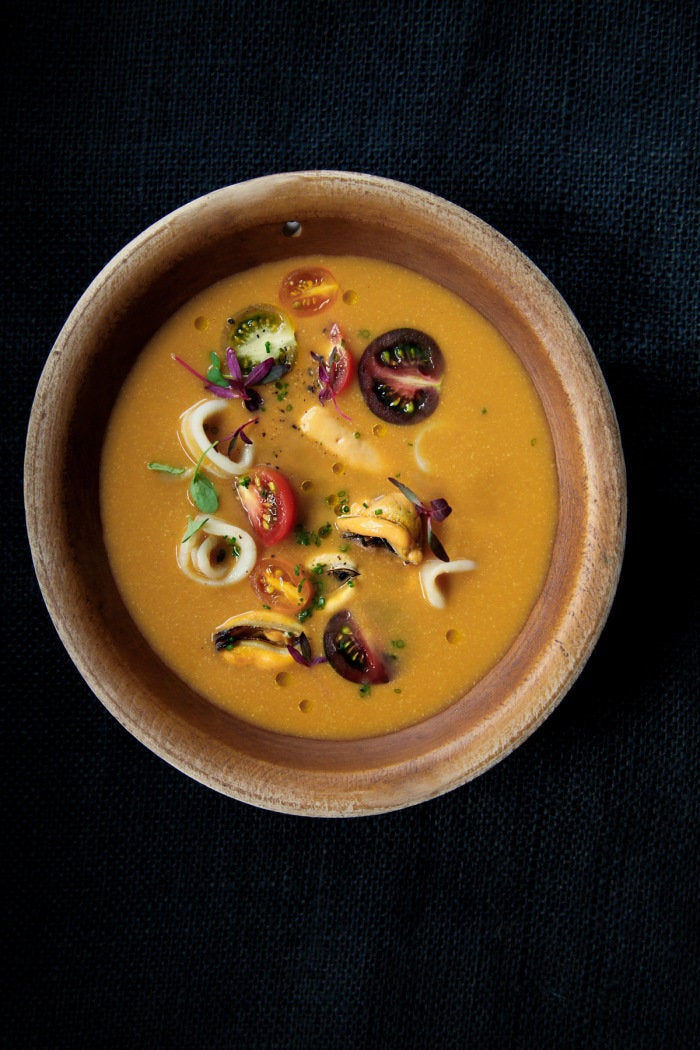 Broccoli Chowder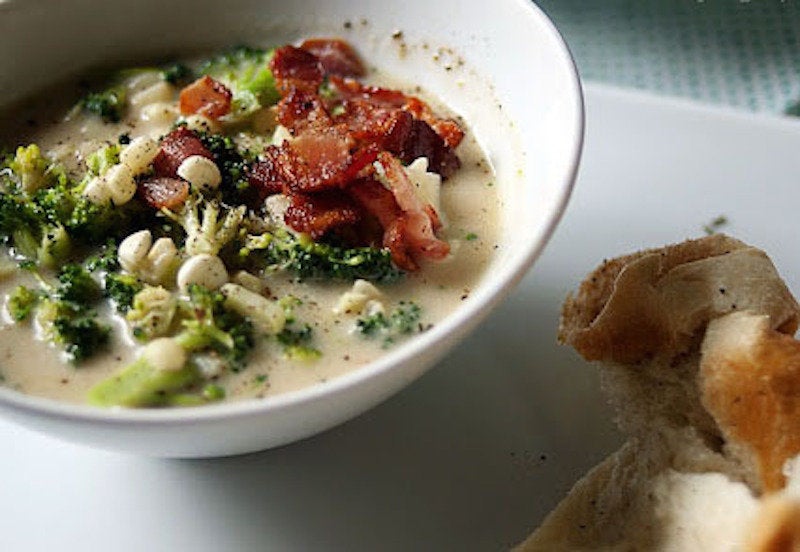 Artichoke Soup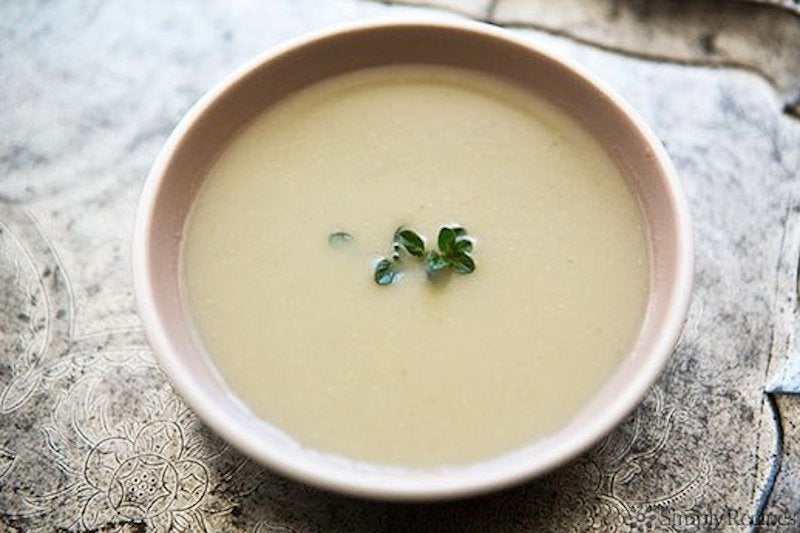 Broccoli Parmesan Soup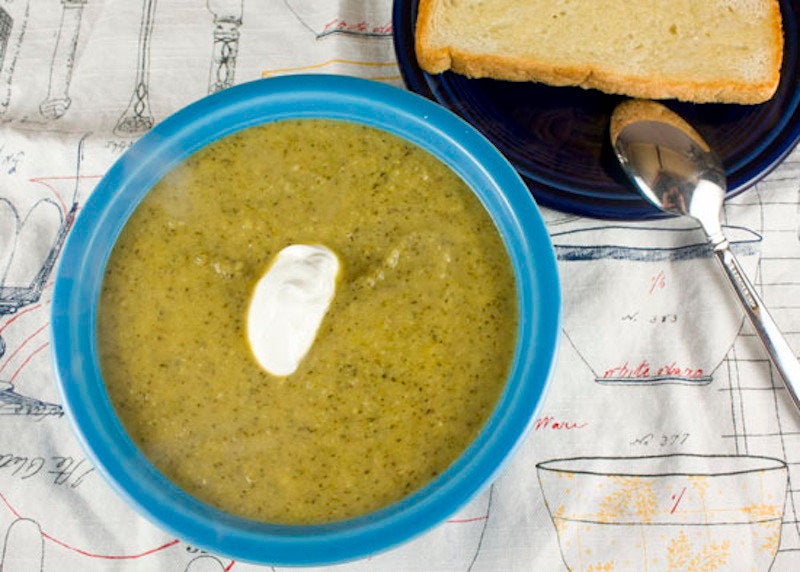 New England Clam Chowder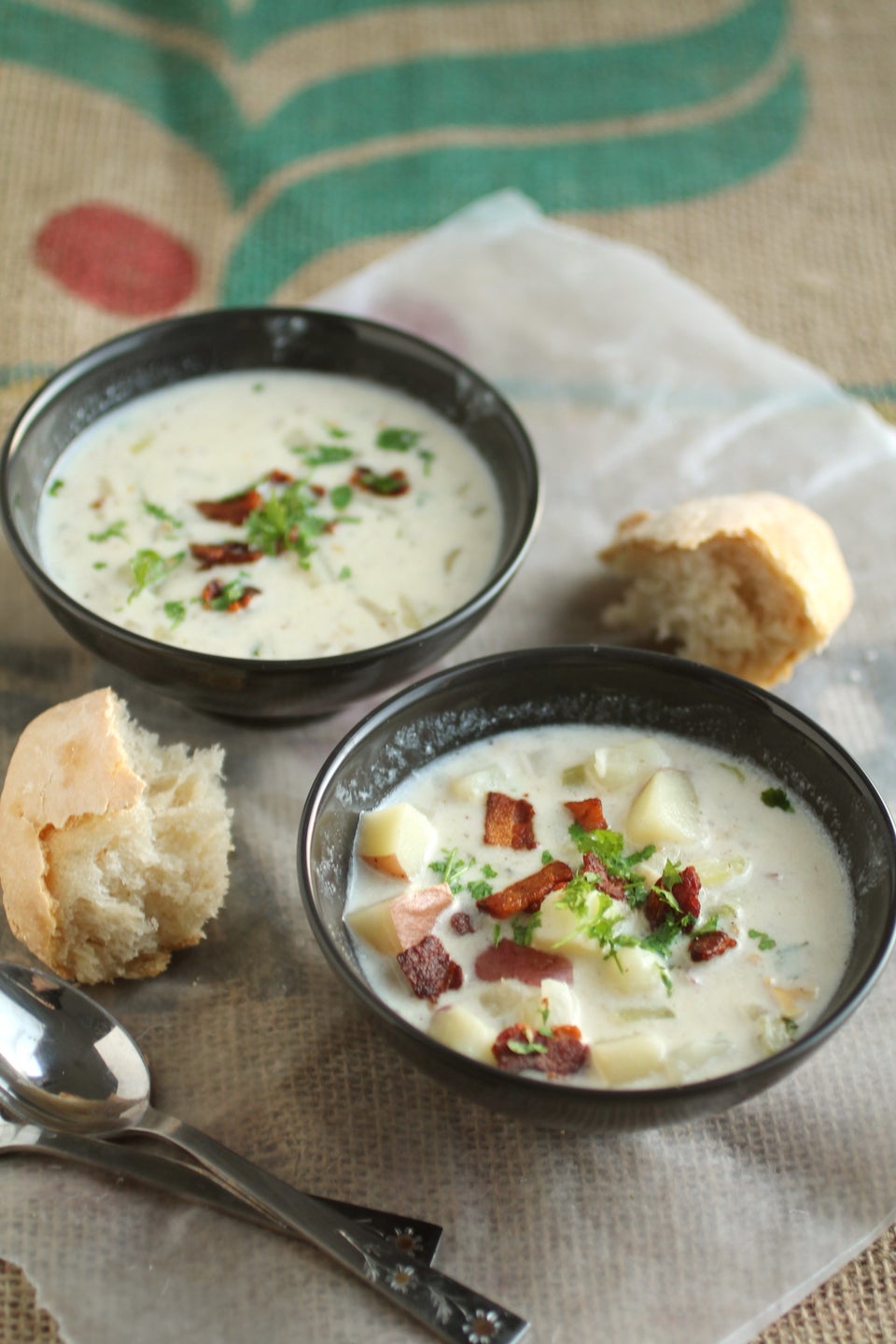 Roasted Vegetable And Pesto Minestrone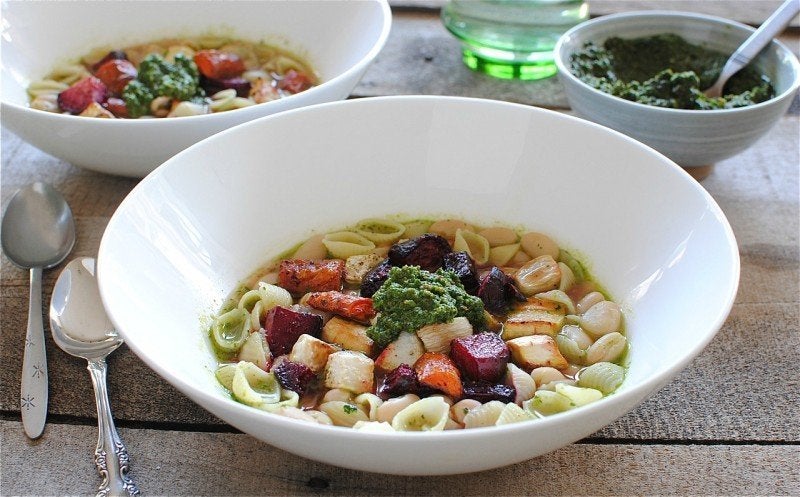 Pea &Mint Cream
Maria Teresa Jorge/Food52
French Onion Soup With Guinness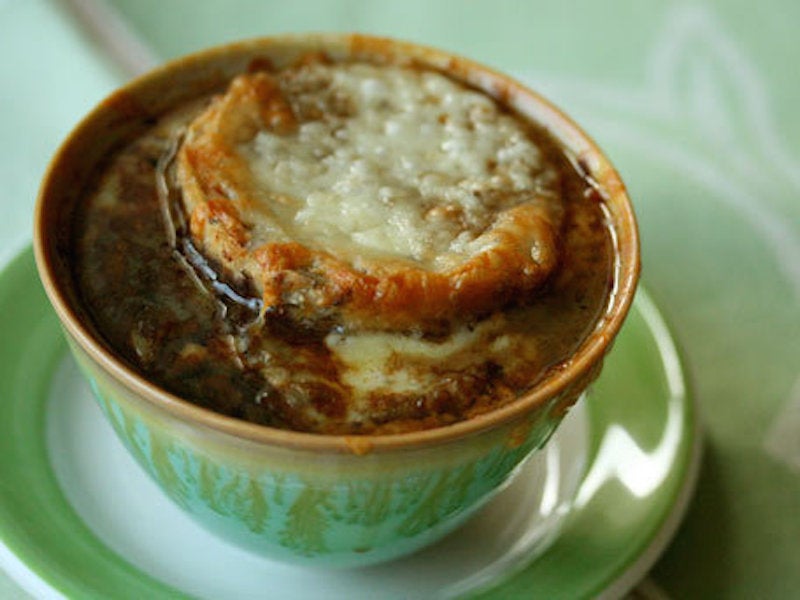 Garlicky Lentil Soup With Vinegar & Olive Oil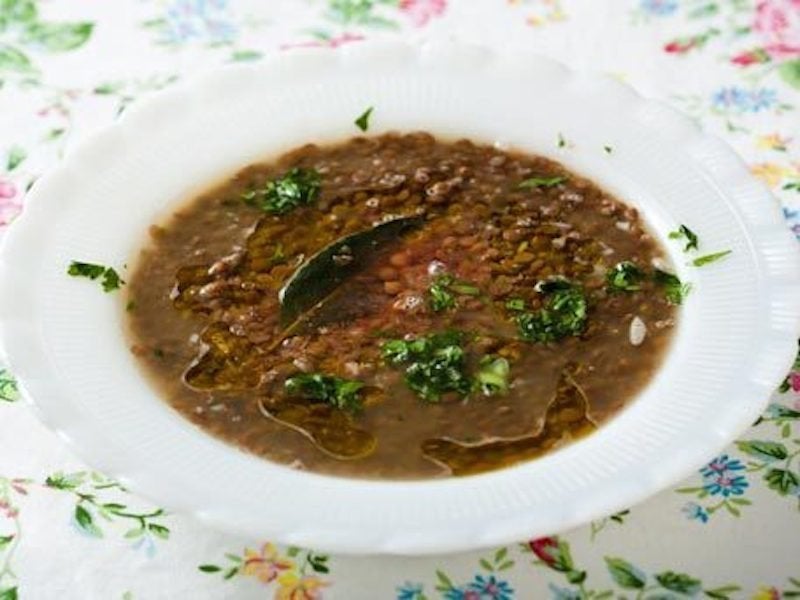 Vegetable Lime Chickpea Chili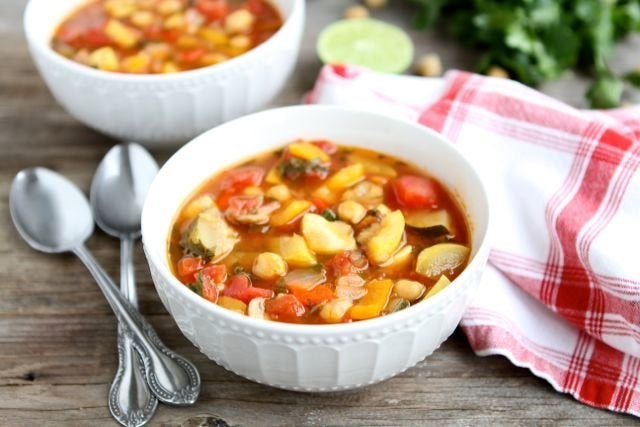 White Bean And Ham Soup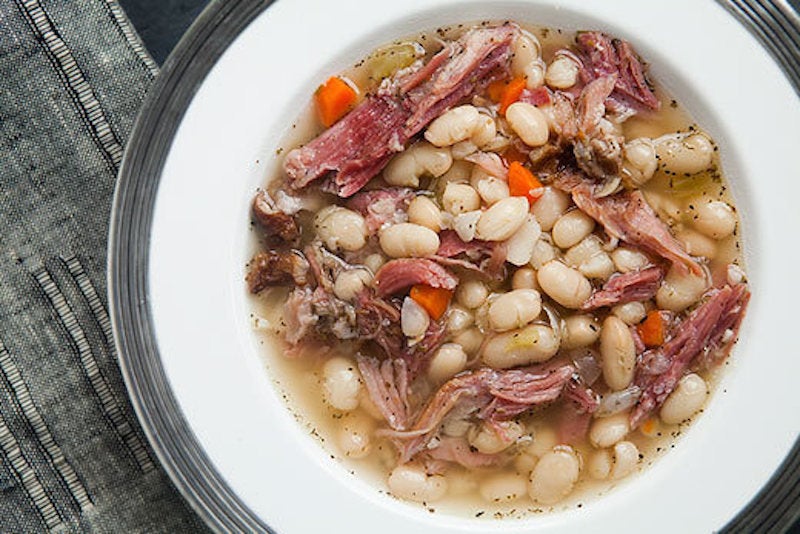 Paprika & Red Pepper Soup With Pistachio Puree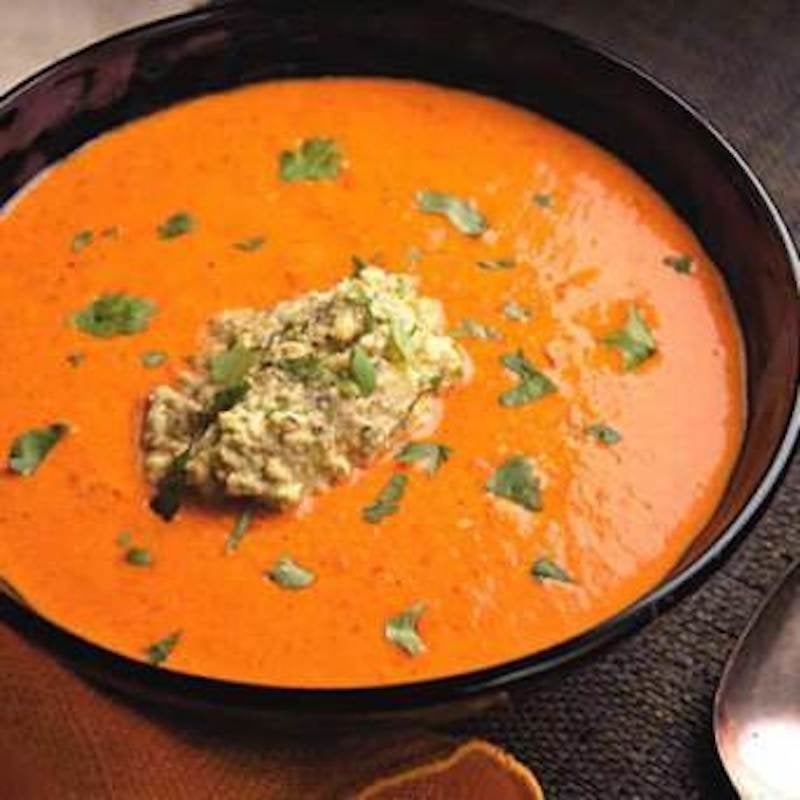 Smoky Ham-And-Corn Chowder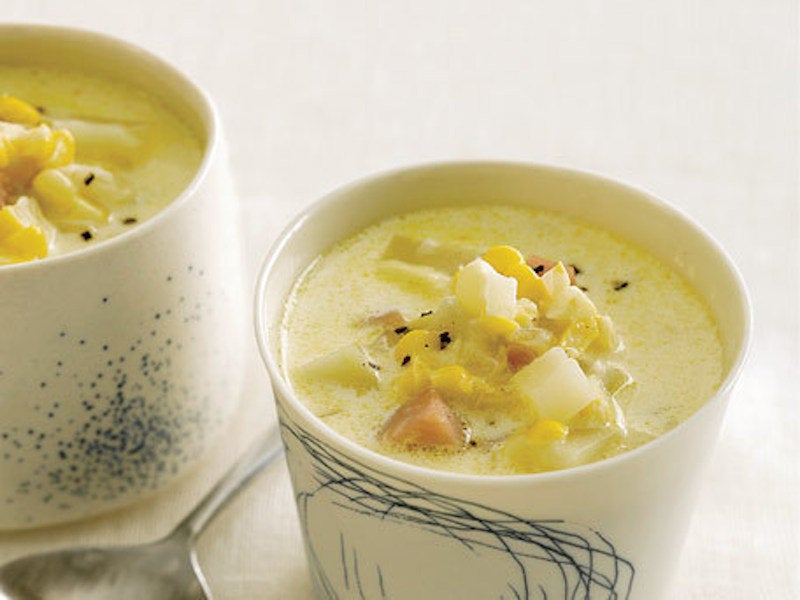 Garbanzos Con Espinacas (Moorish-style Chickpea & Spinach Stew)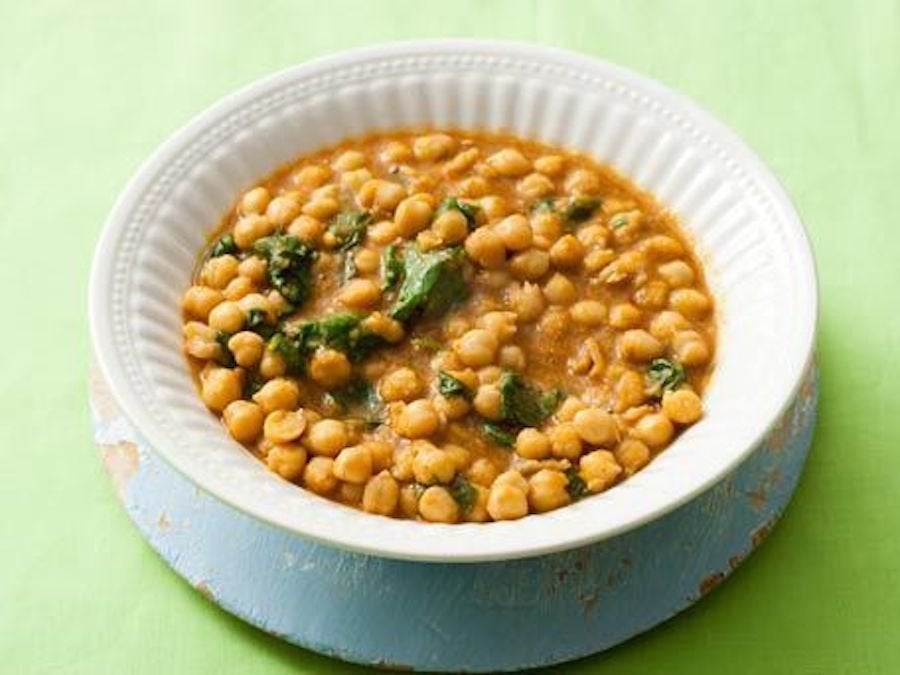 Posole Rojo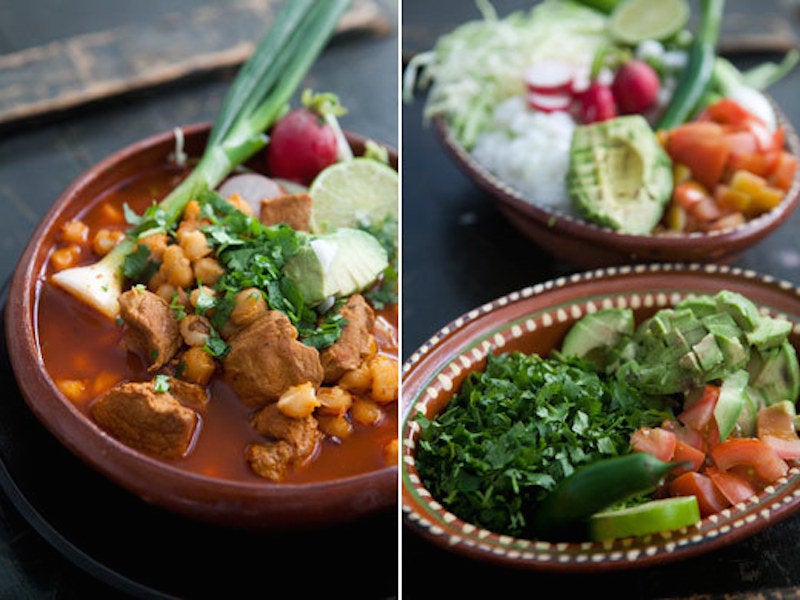 Chunky Root Vegetable & Barley Broth With Herbed Dumplings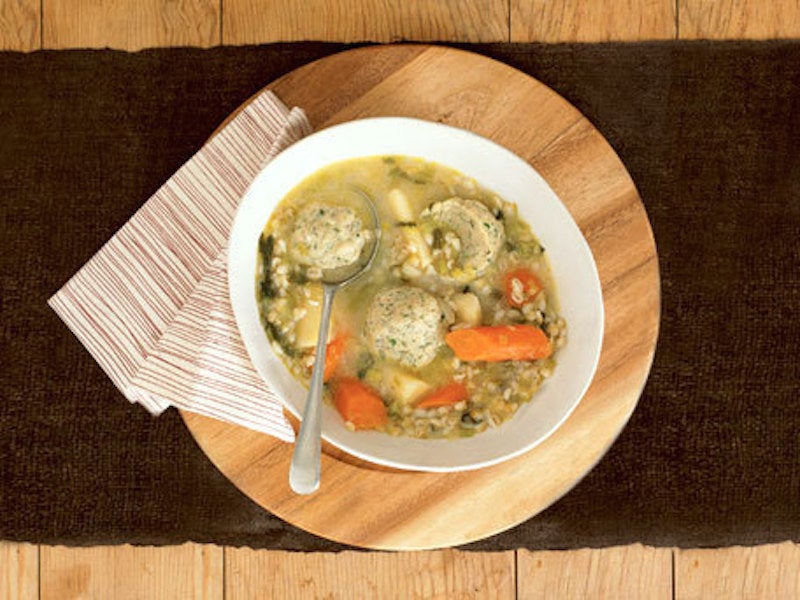 Oyster Stew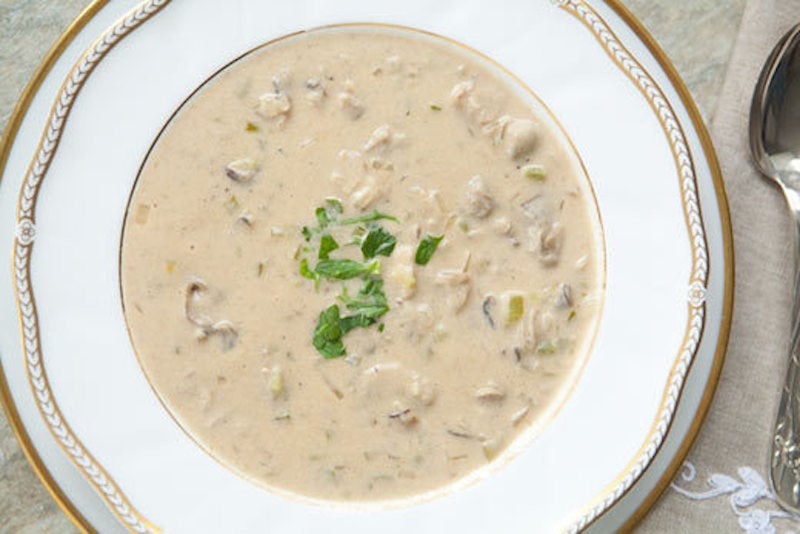 Creamy Slow-Cooker Tomato Soup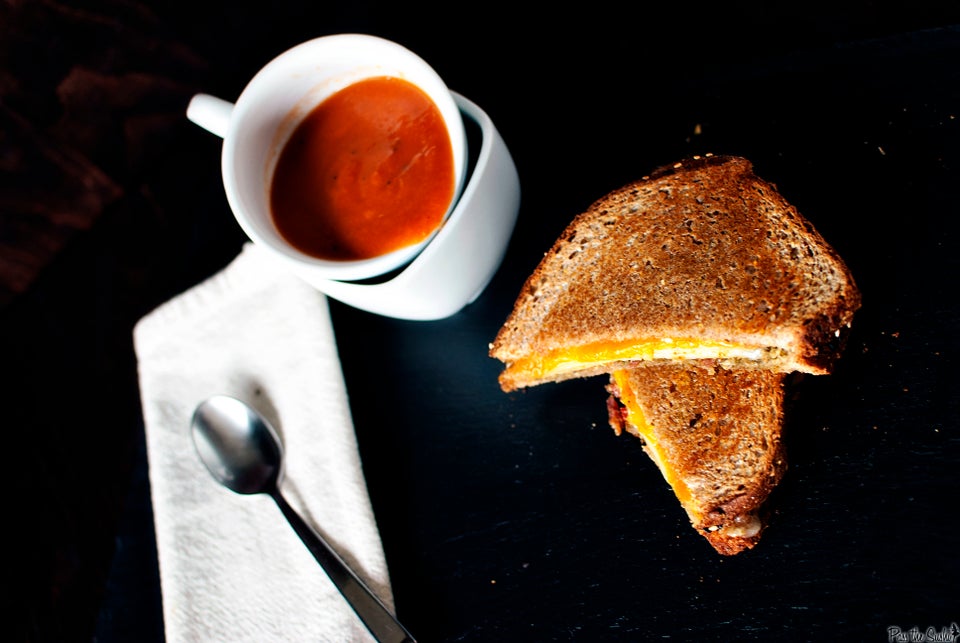 White Bean & Pumpkin Pork Chili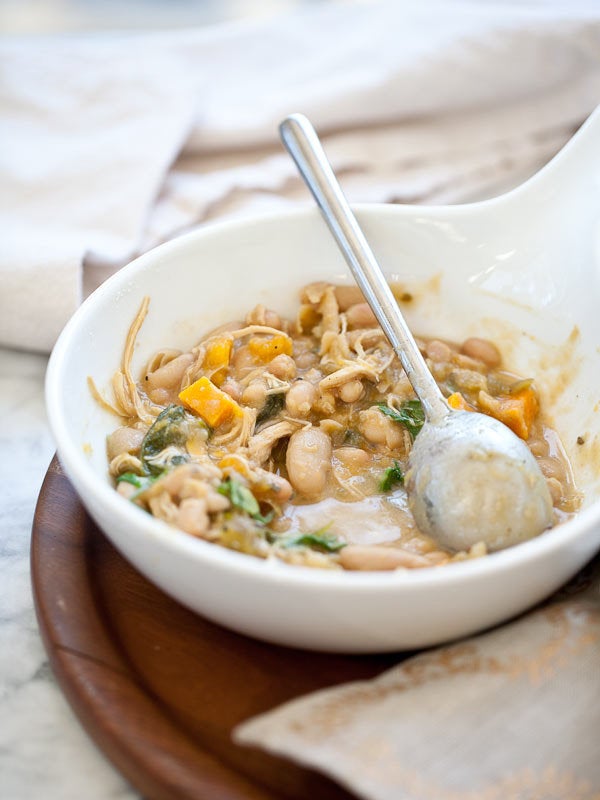 Creamy Cauliflower Soup With Crispy Capers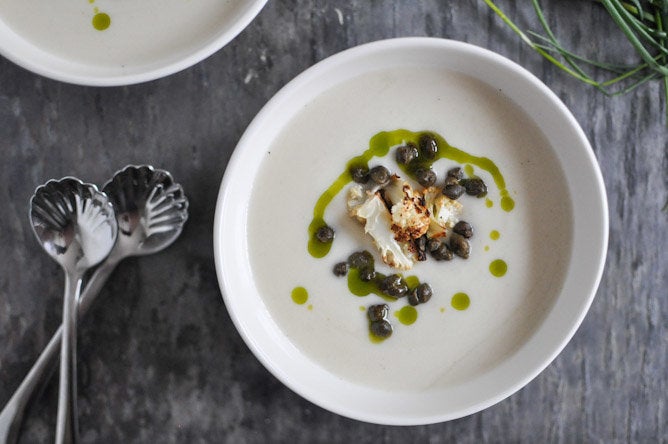 Salmon Chowder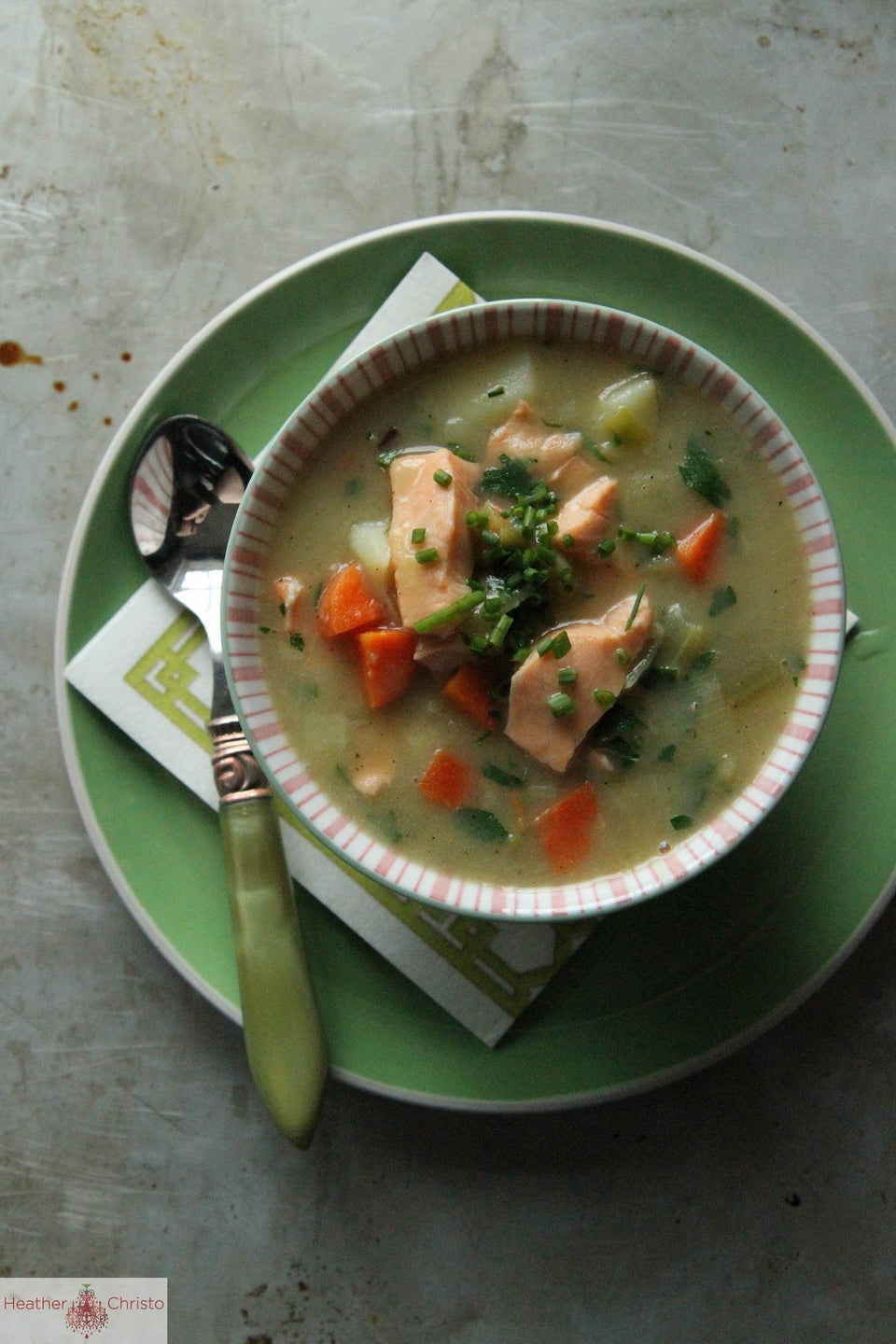 Three-Bean Chili Pot Pies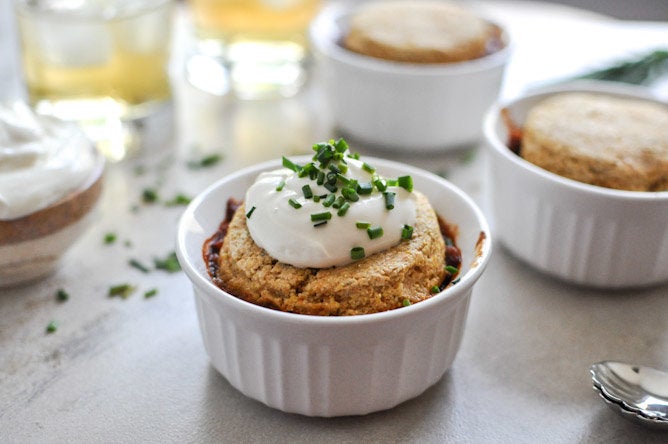 Ginger Chicken Udon With Spinach & Mushrooms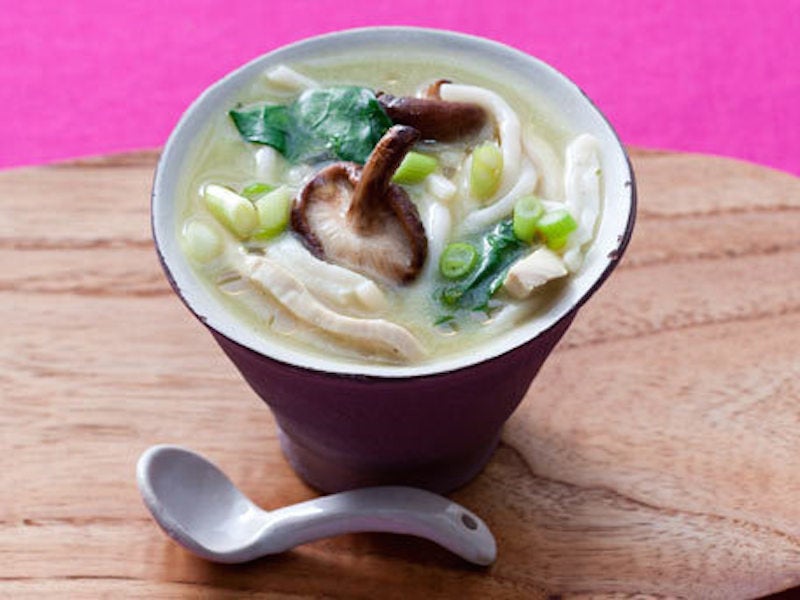 Spicy Roasted Corn & Poblano Soup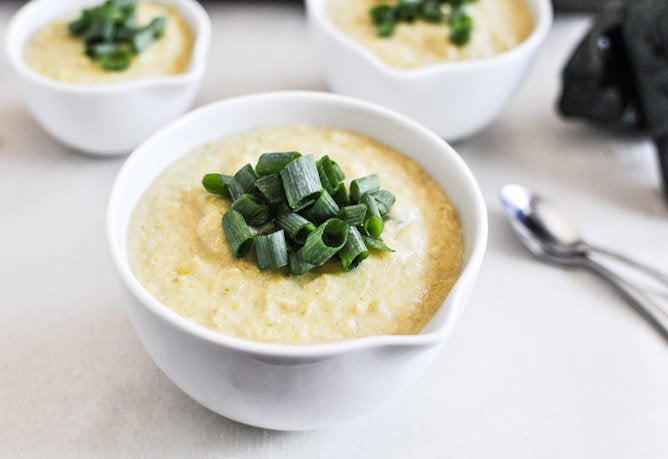 Shiitake & Swiss Chard Soup With Hand-Cut Noodles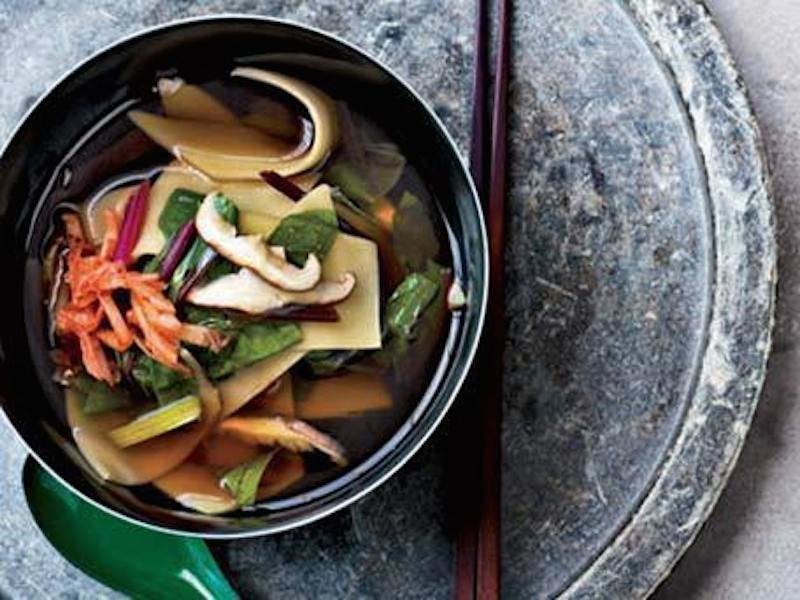 Avgolemono Soup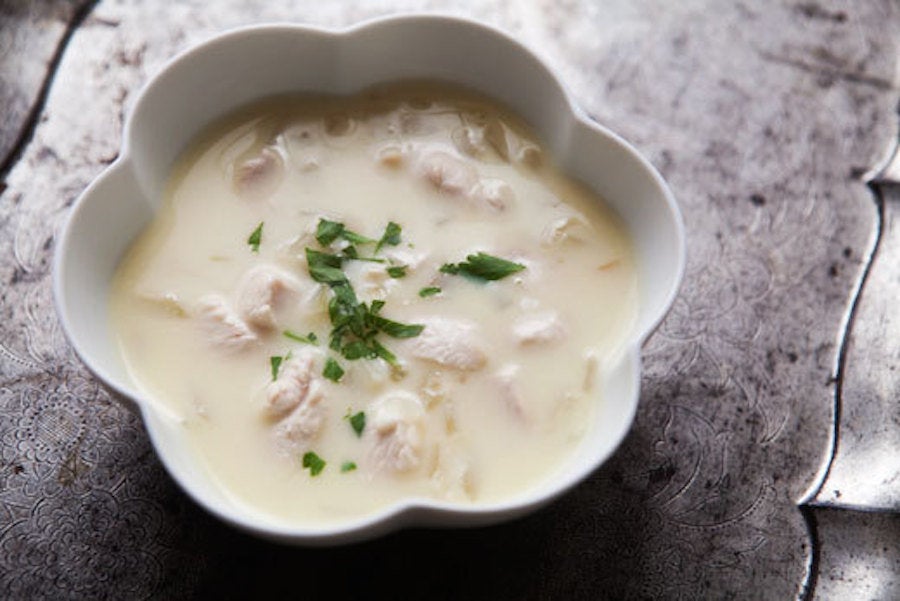 Herbed Matzoh Ball Soup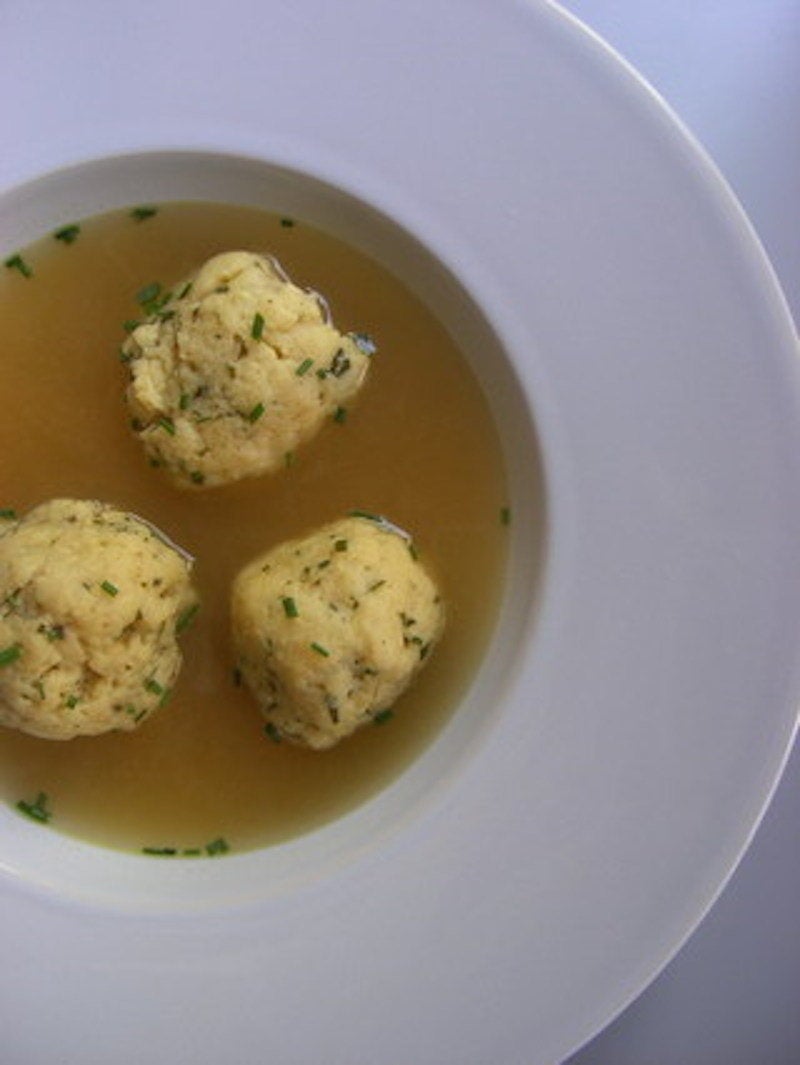 Squash & Kale Stew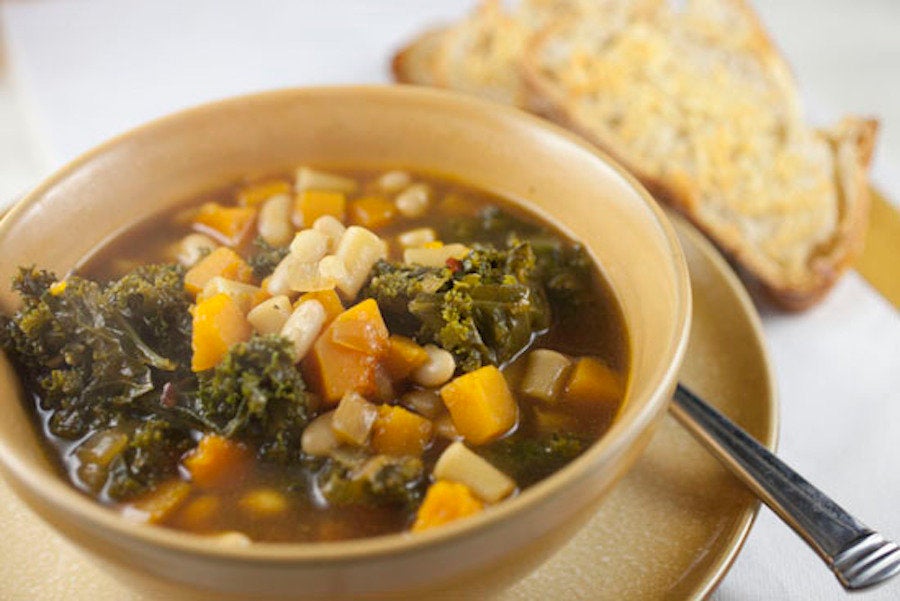 Borscht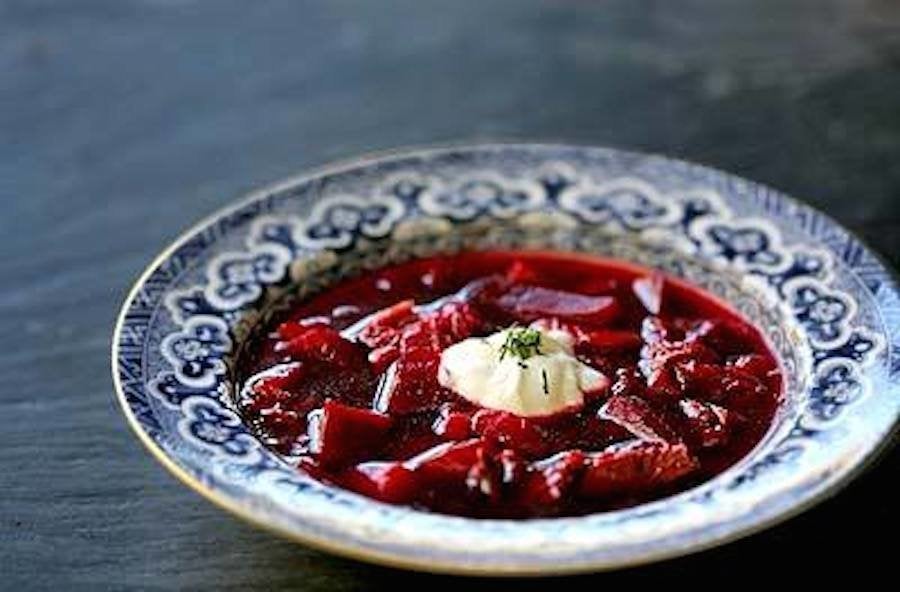 Tom Kha Gai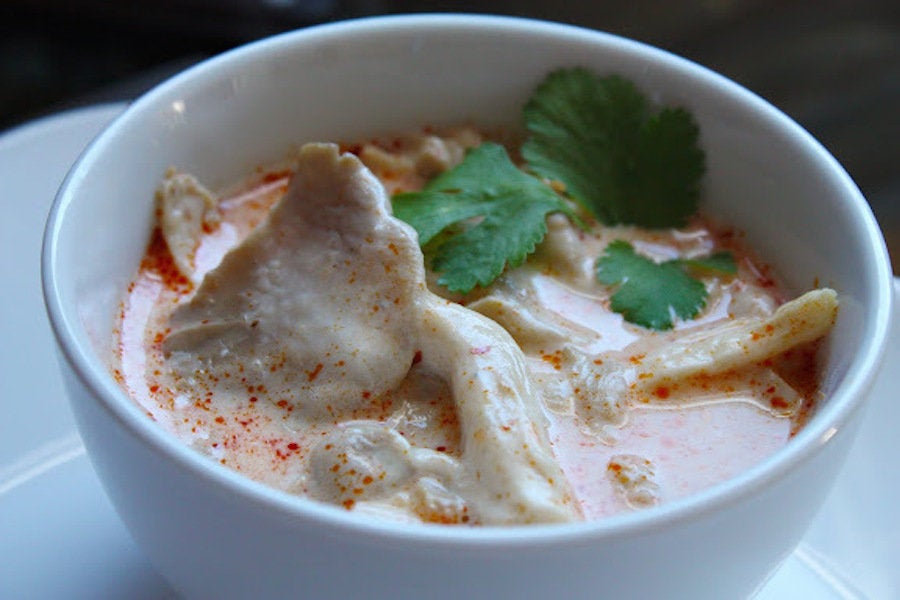 Chinese Congee (Rice Porridge Or Jook)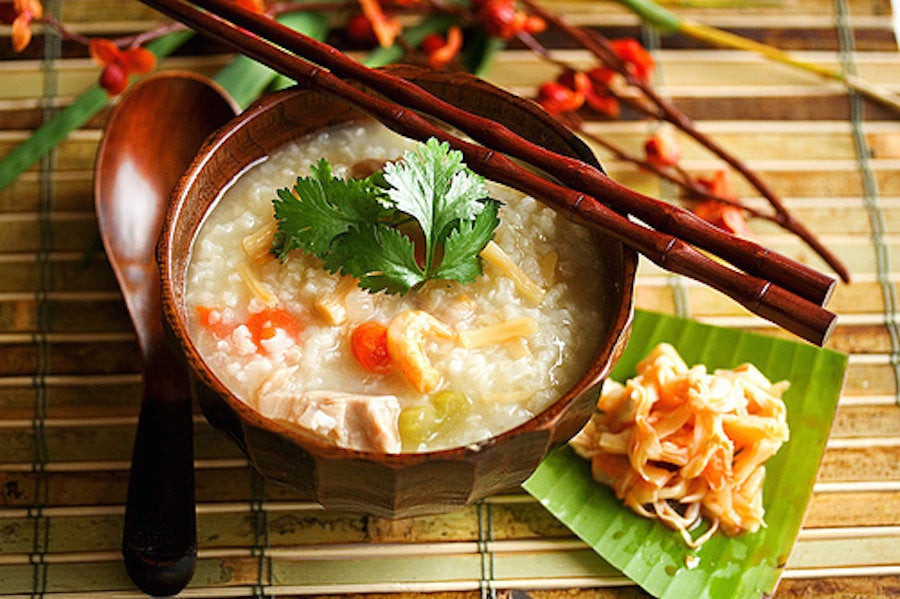 The Heat Is On Peanut Butter Carrot Soup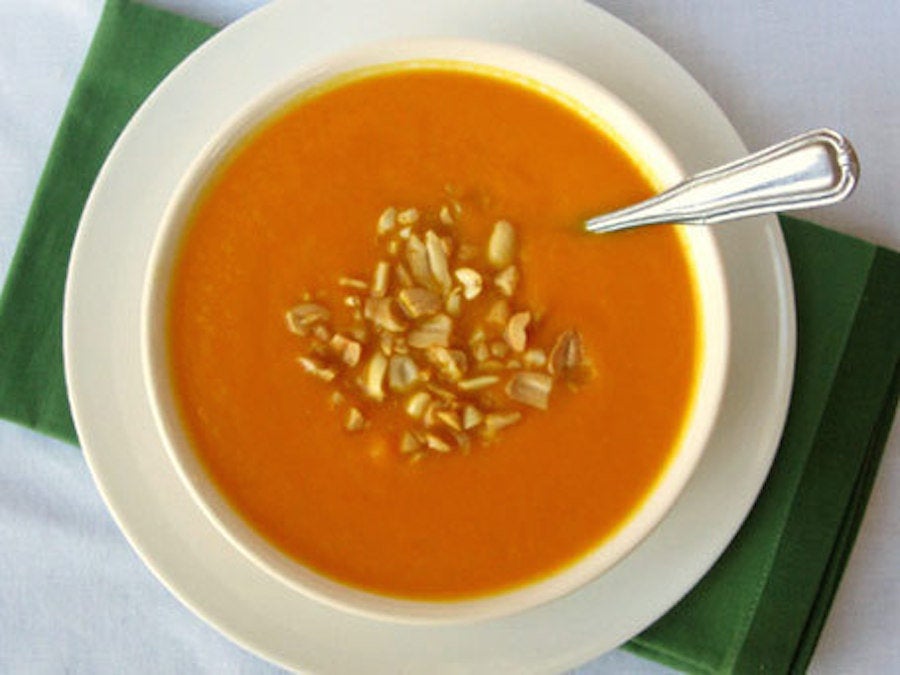 Pork Chili Verde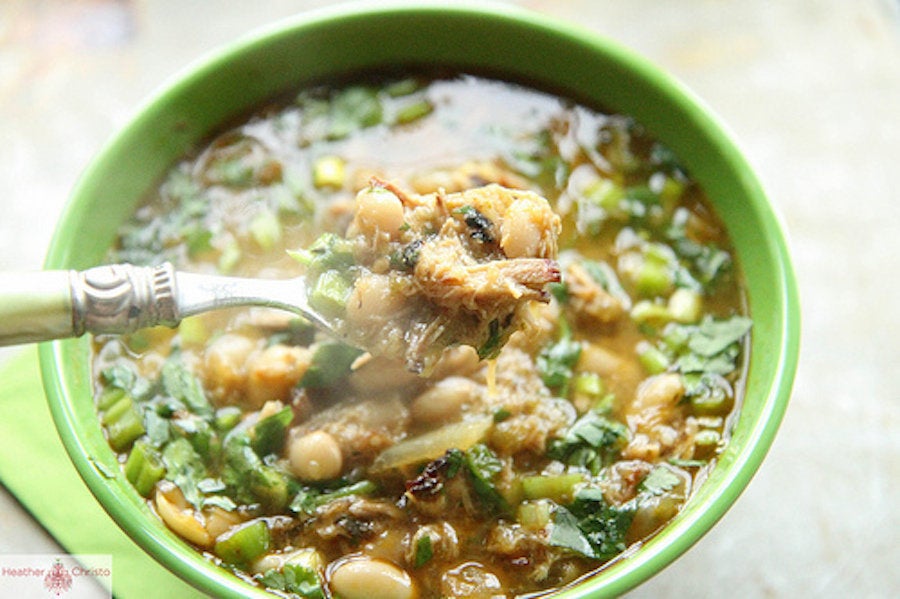 Ski Day Potato Soup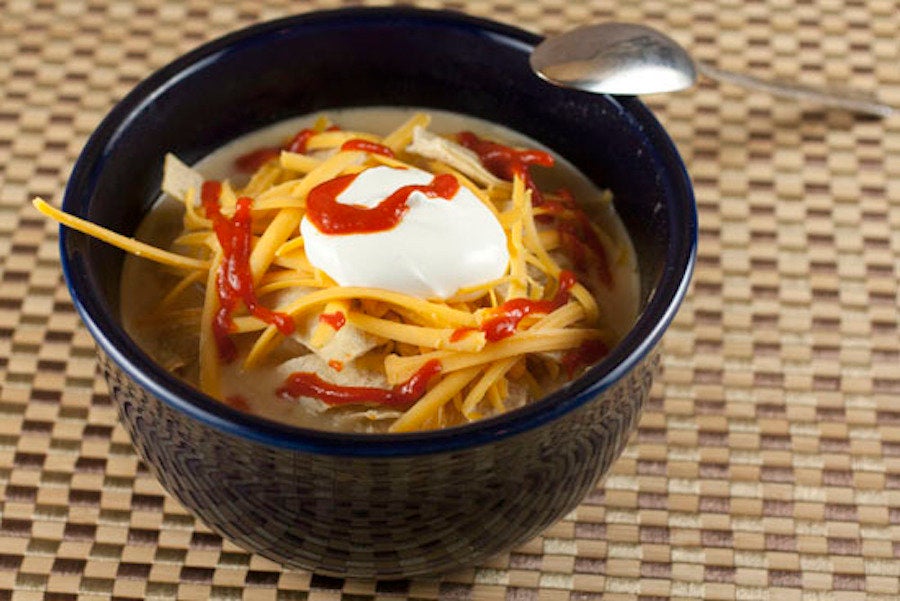 Bourbon Sweet Potato Bisque With Brown Butter Cinnamon Sugar Croutons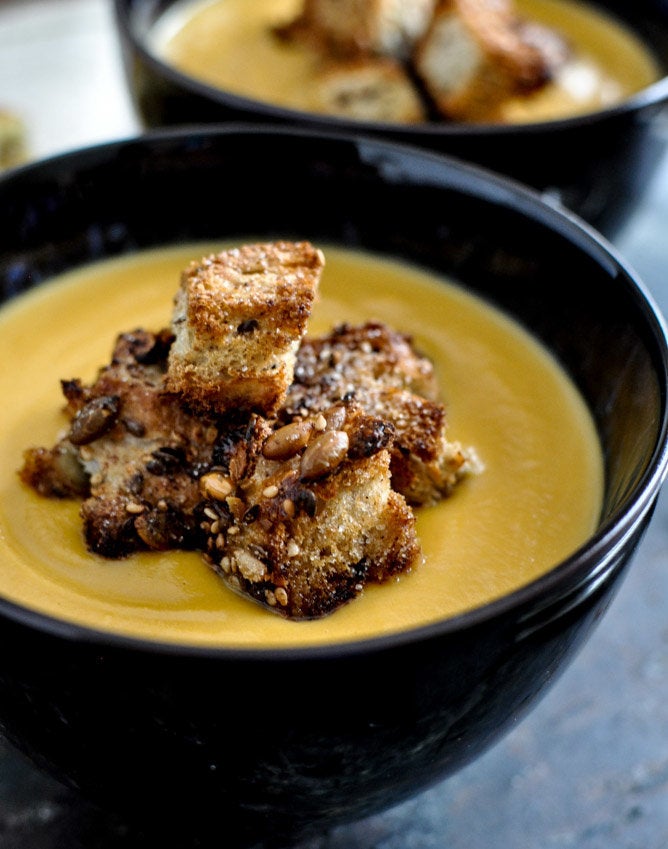 Roasted Beet Soup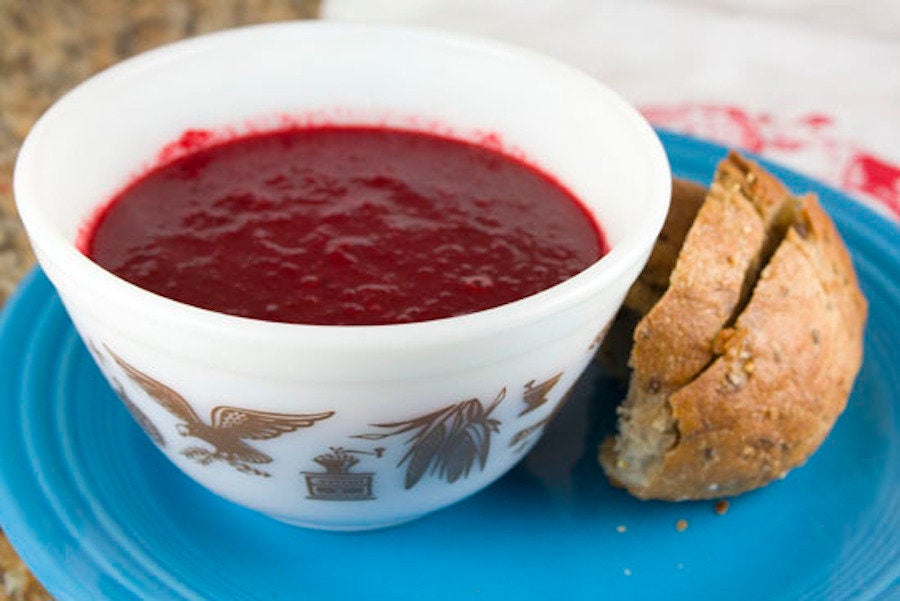 Menudo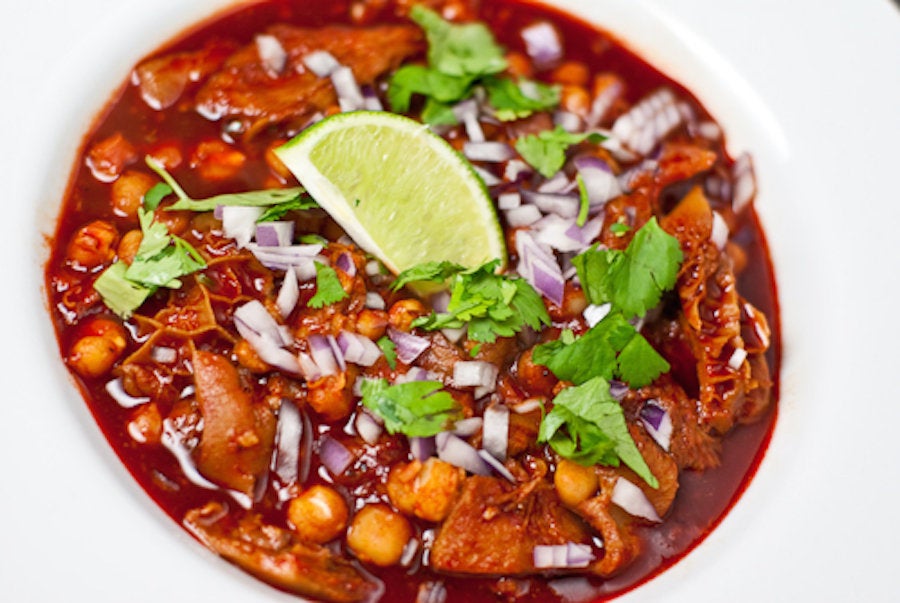 Roasted Tomato Basil Soup With Orzo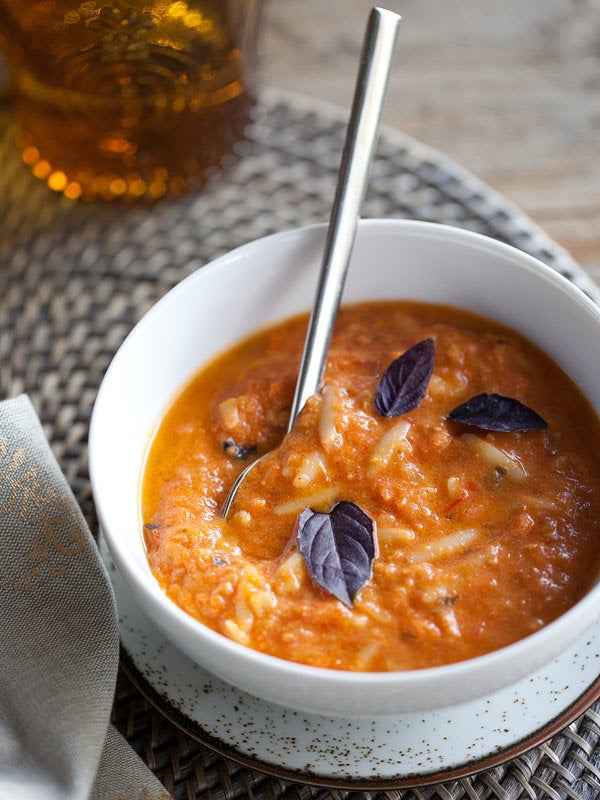 White Bean & Escarole Soup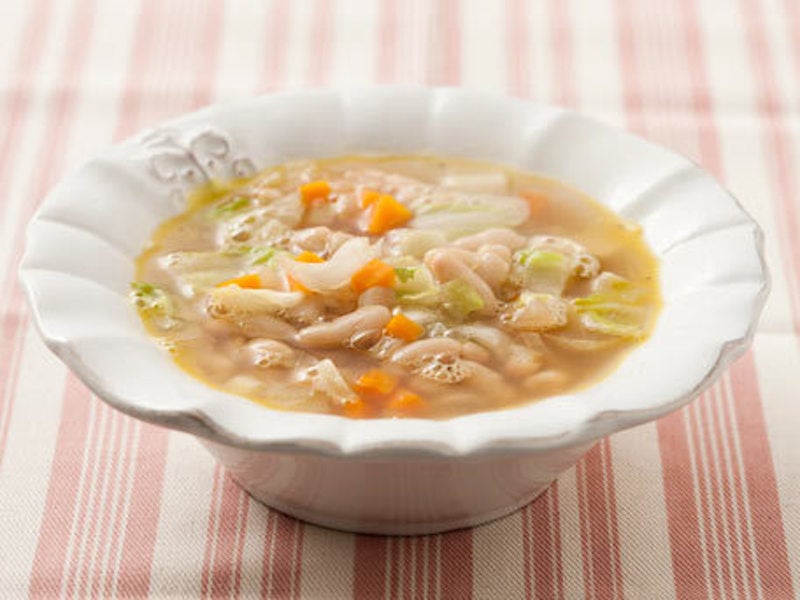 Potato Rosemary Soup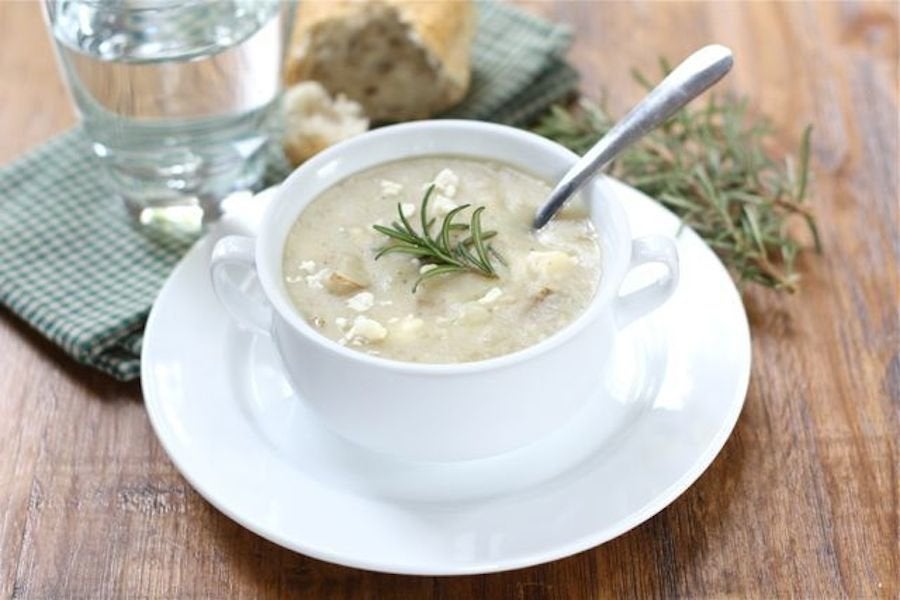 Tofu & Mushroom Miso Soup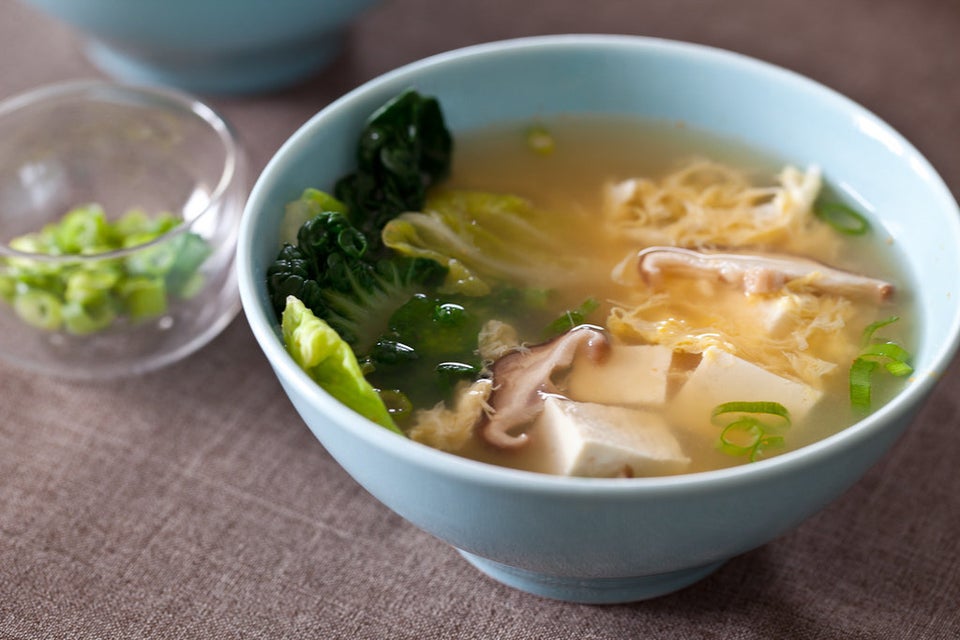 Roasted Tomato Soup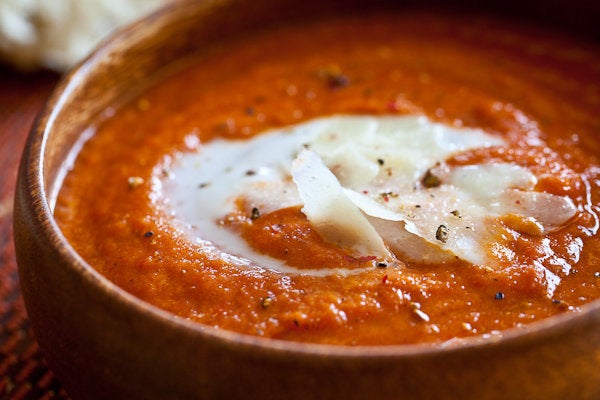 Carnitas Caldo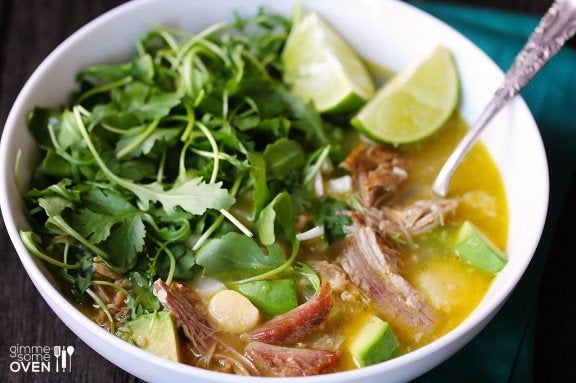 Shrimp & Roasted Corn Chowder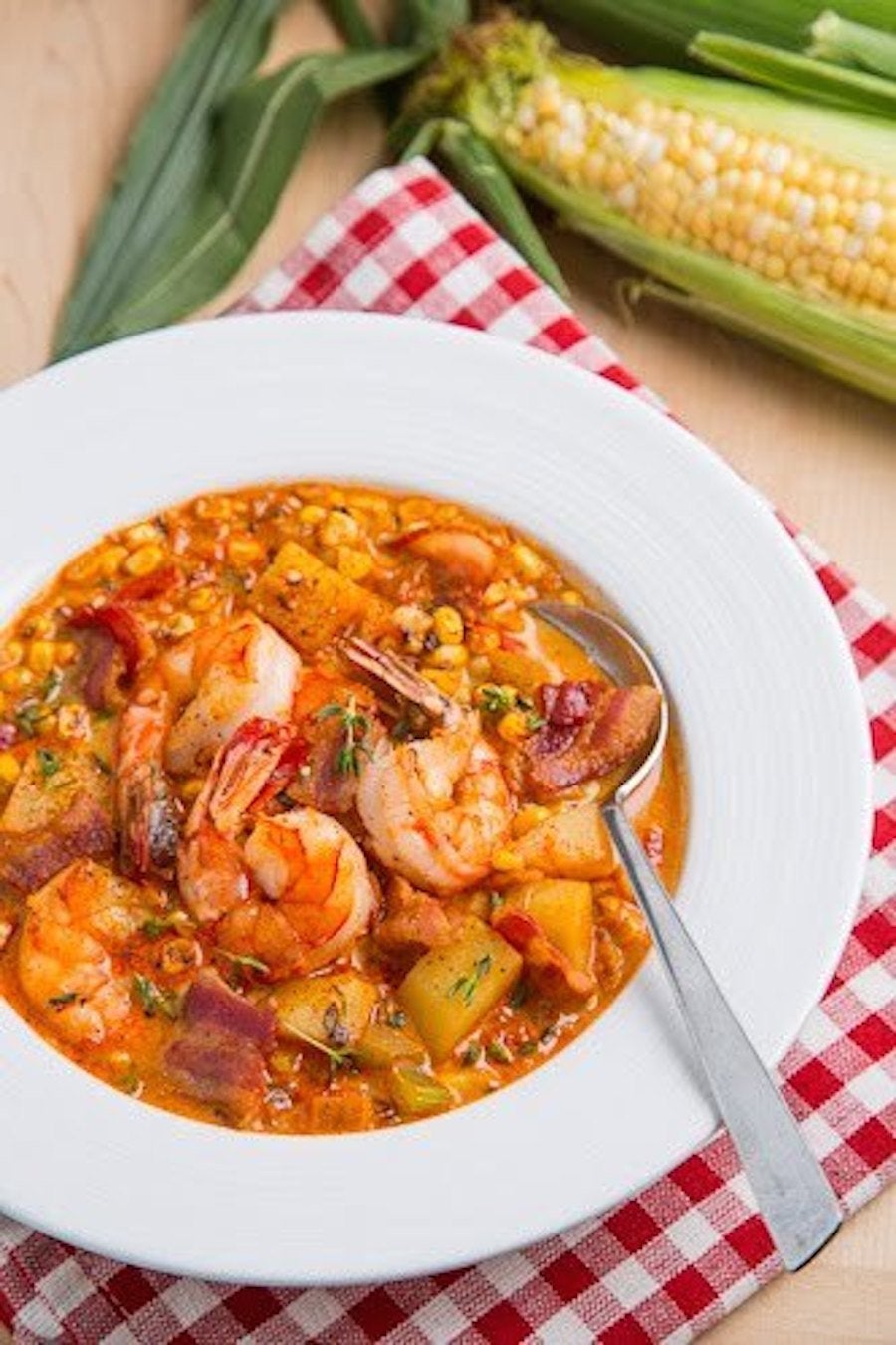 Silken Tofu & Edamame Soup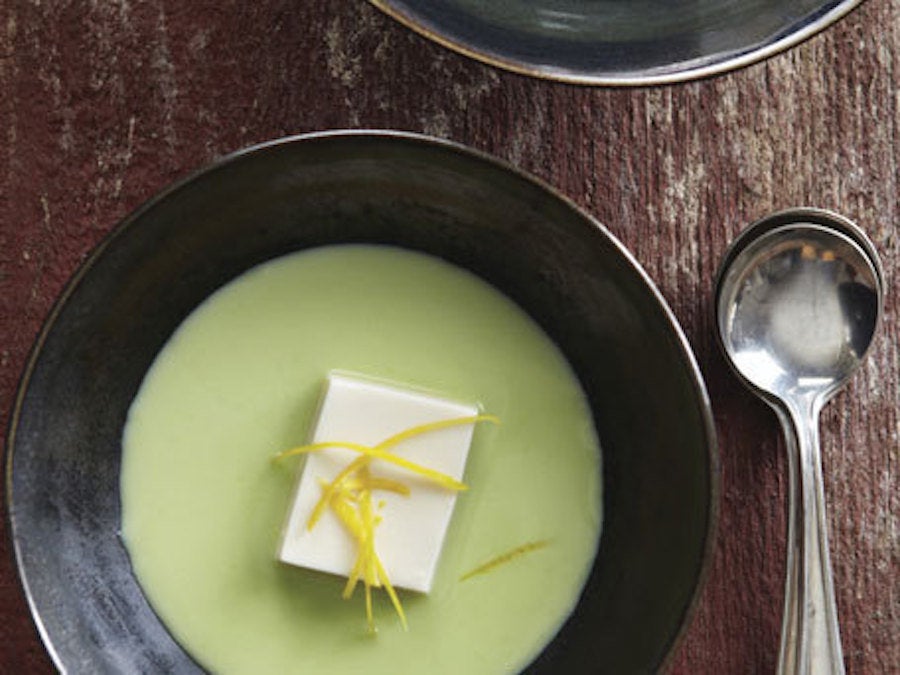 White Bean Chowder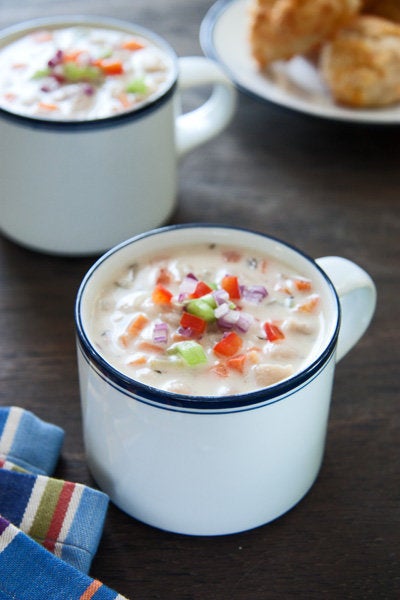 Butternut Squash Apple Soup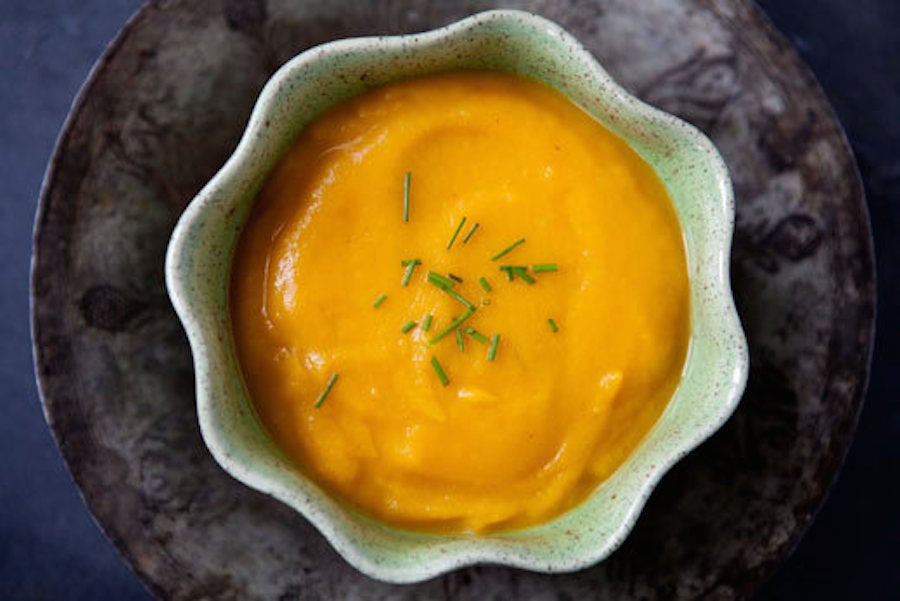 Fire Pot Soup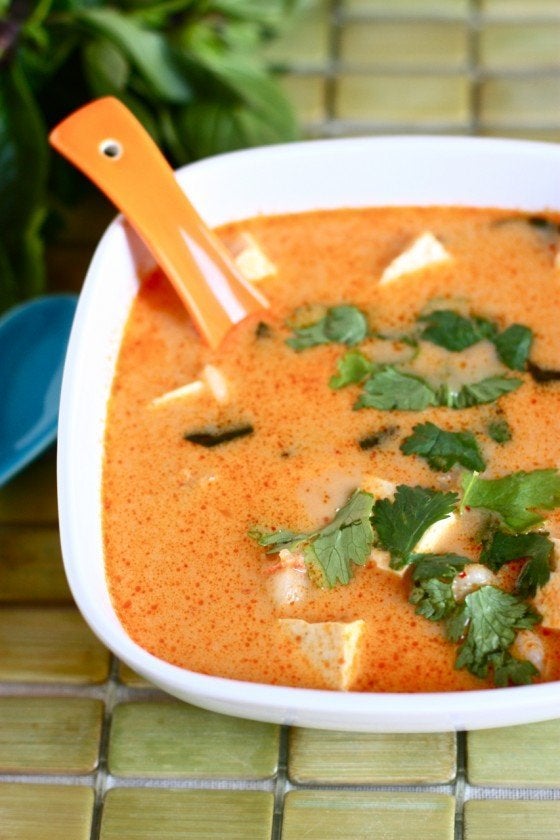 Green Gumbo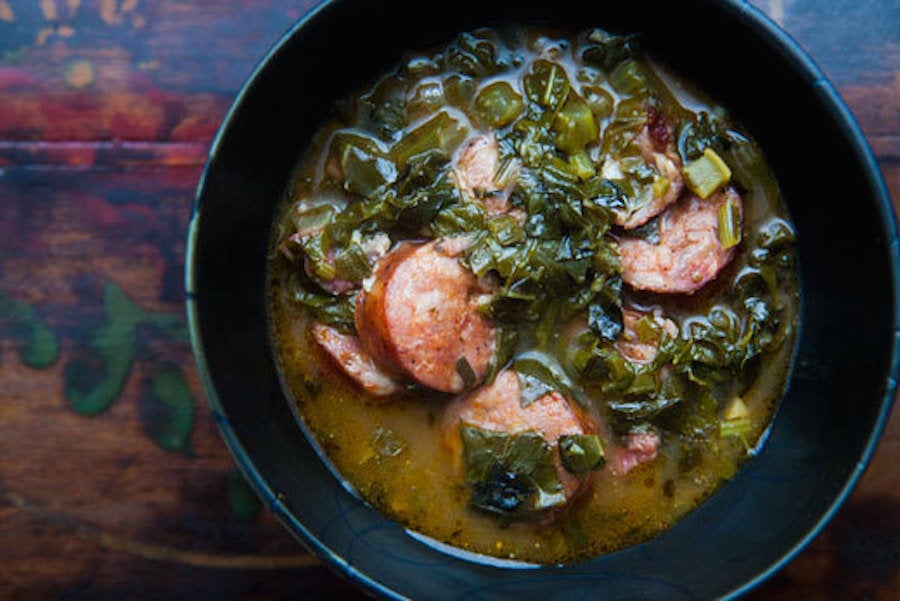 Asparagus Soup With Parmesan Shortbread Coins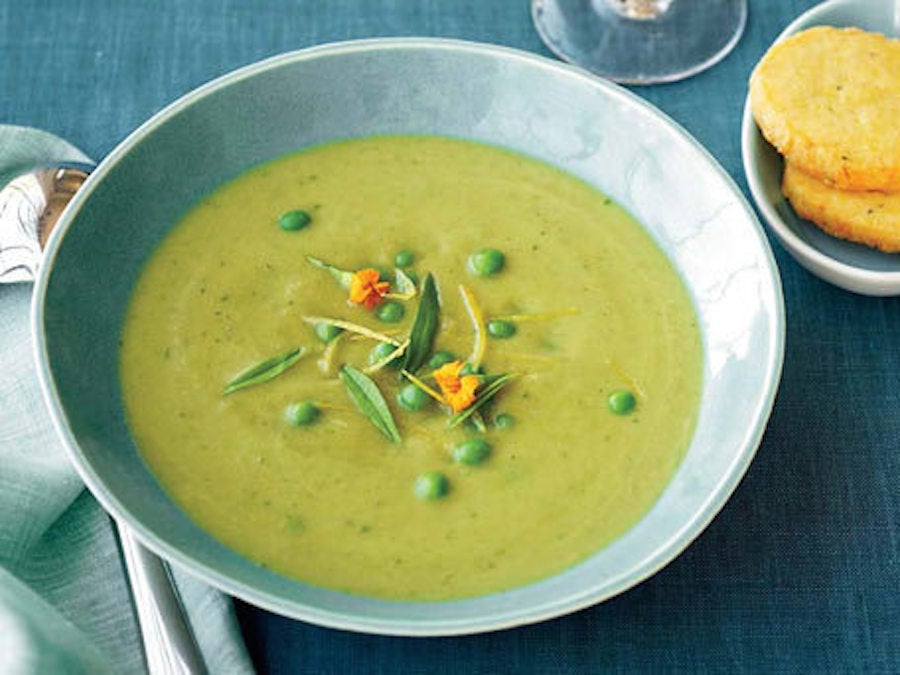 Hot And Sour Soup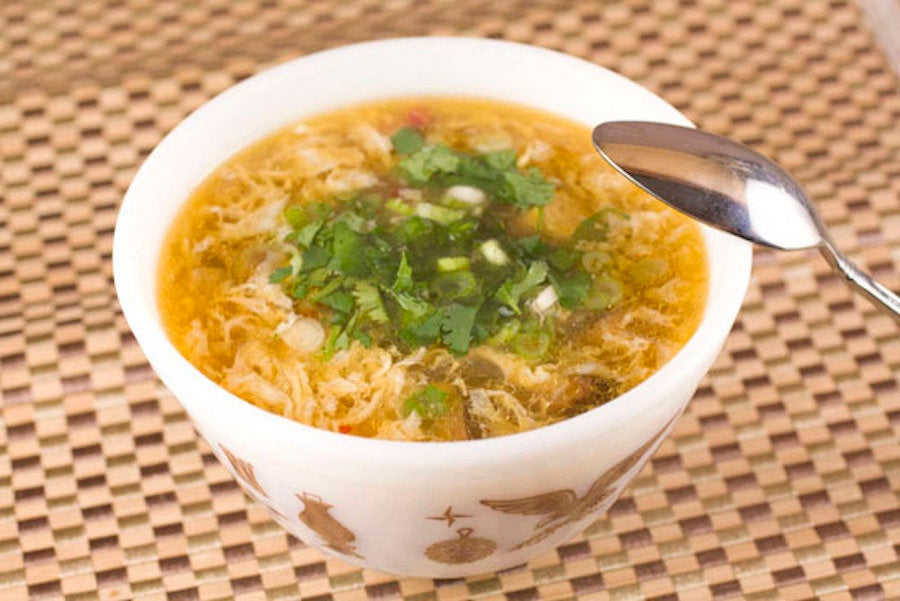 Chinese Hot Pots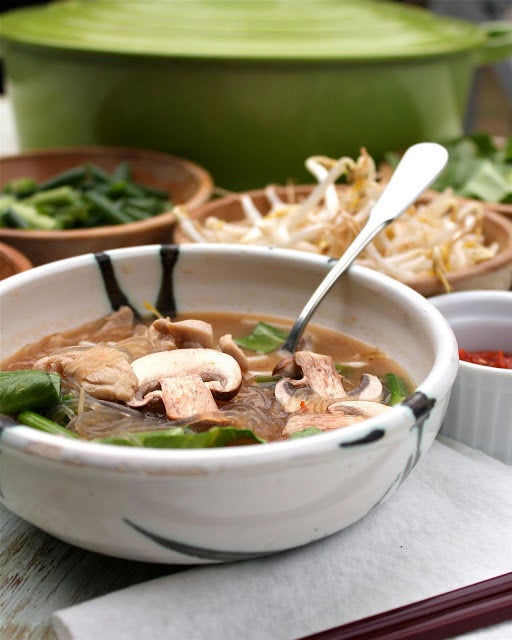 Baby Spinach Soup Topped With Chunky Green Olives & Oregano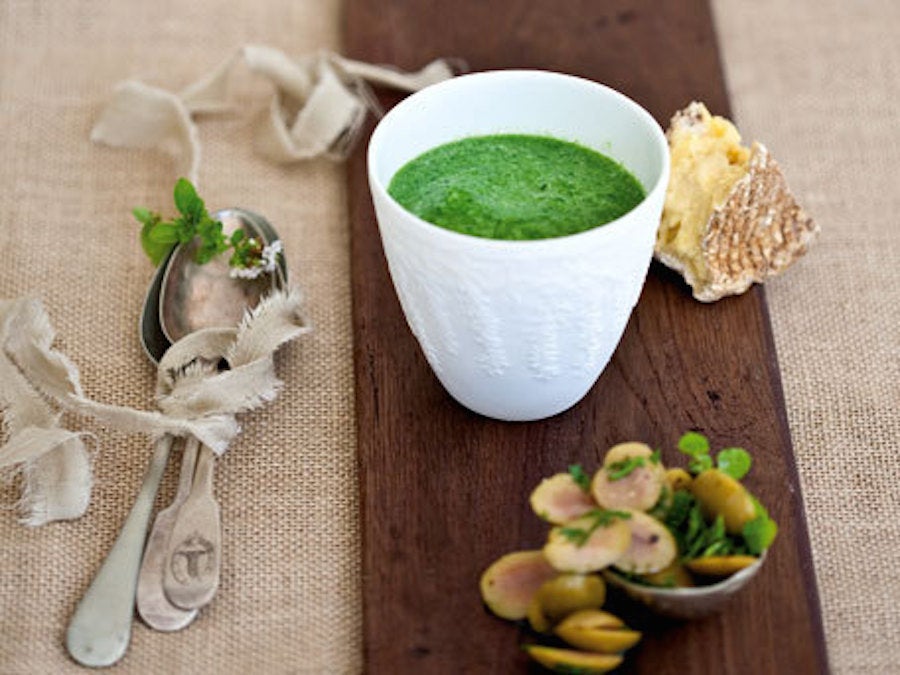 Black Bean Chili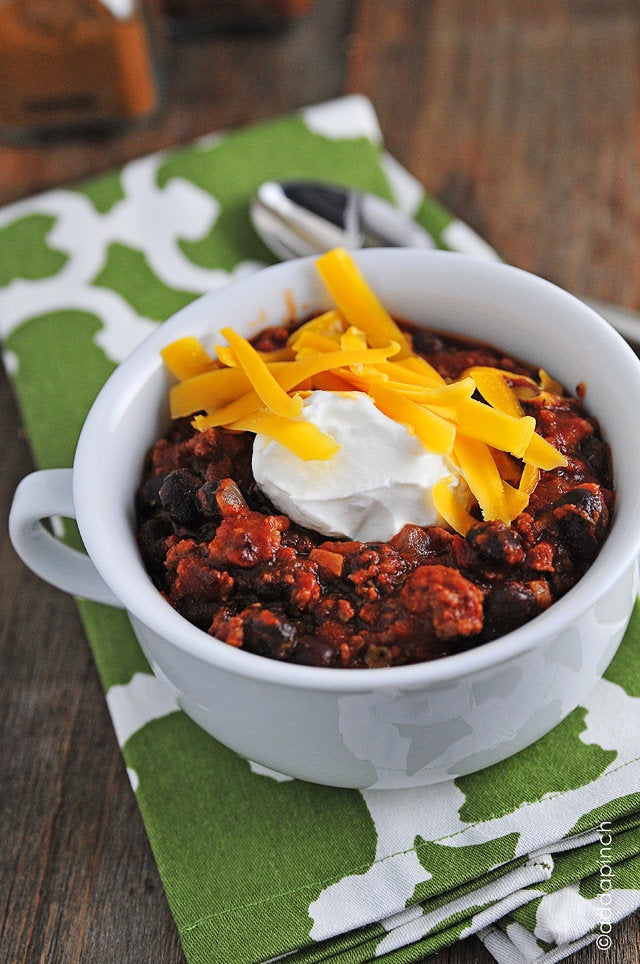 Turkish Yogurt Soup With Lamb Meatballs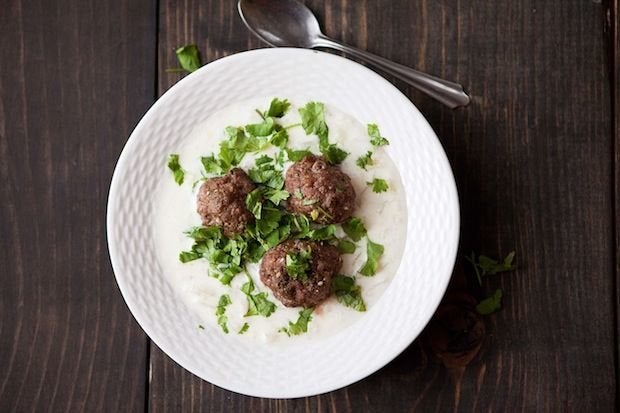 Cod In Garlic-Ginger Broth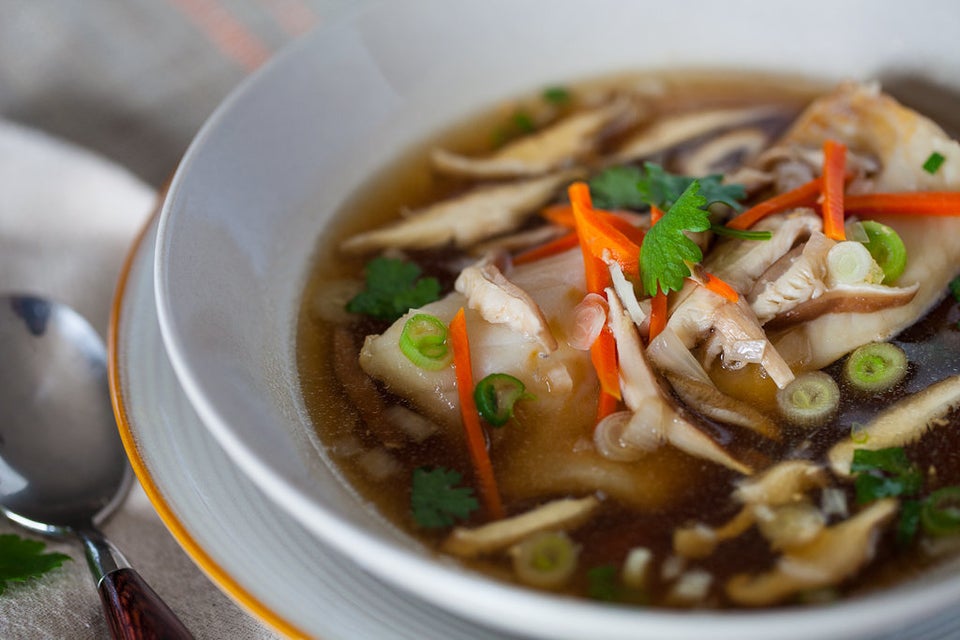 Old-Fashioned French Onion Soup With Comté Tartines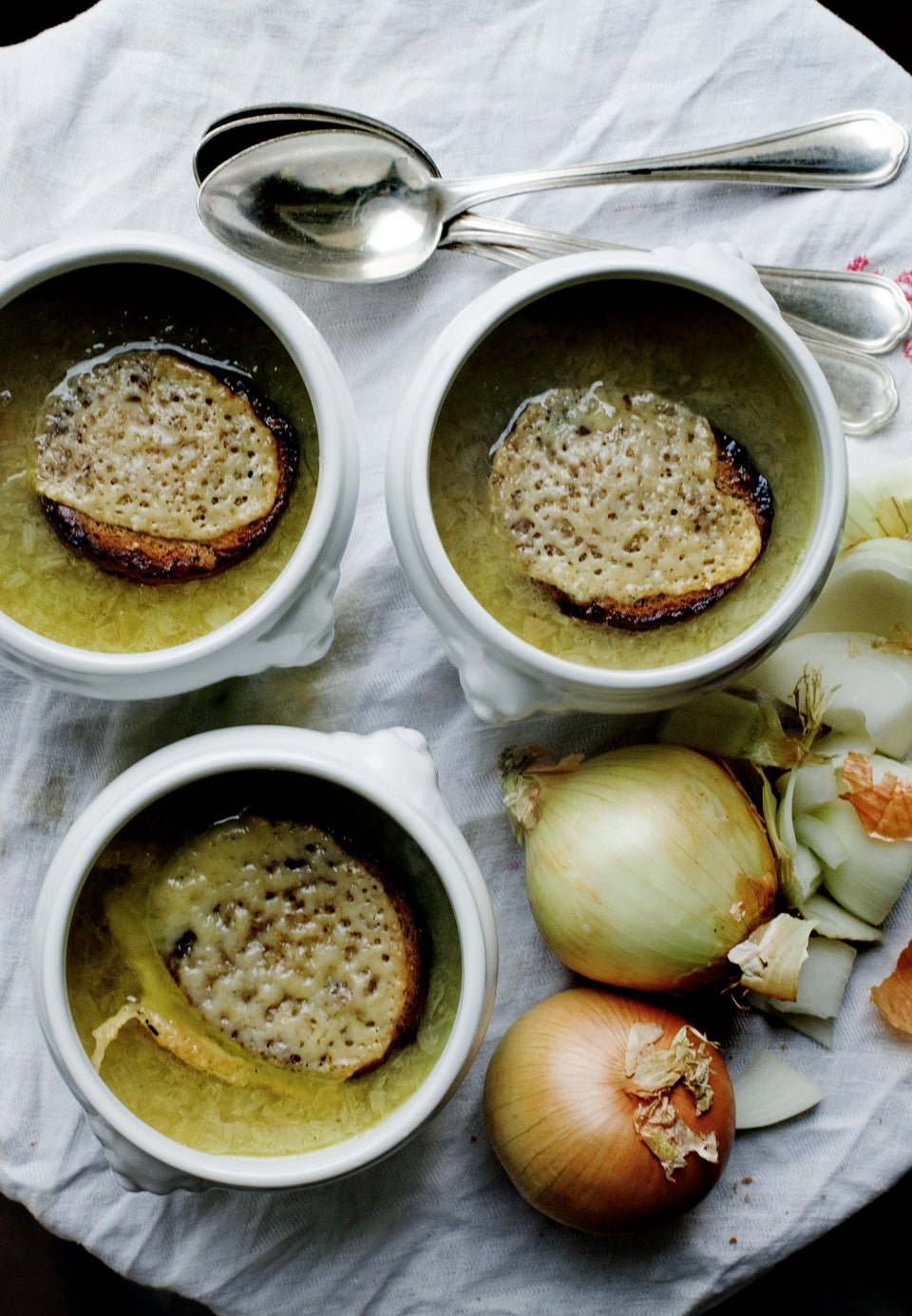 The Modern Pea And Ham Soup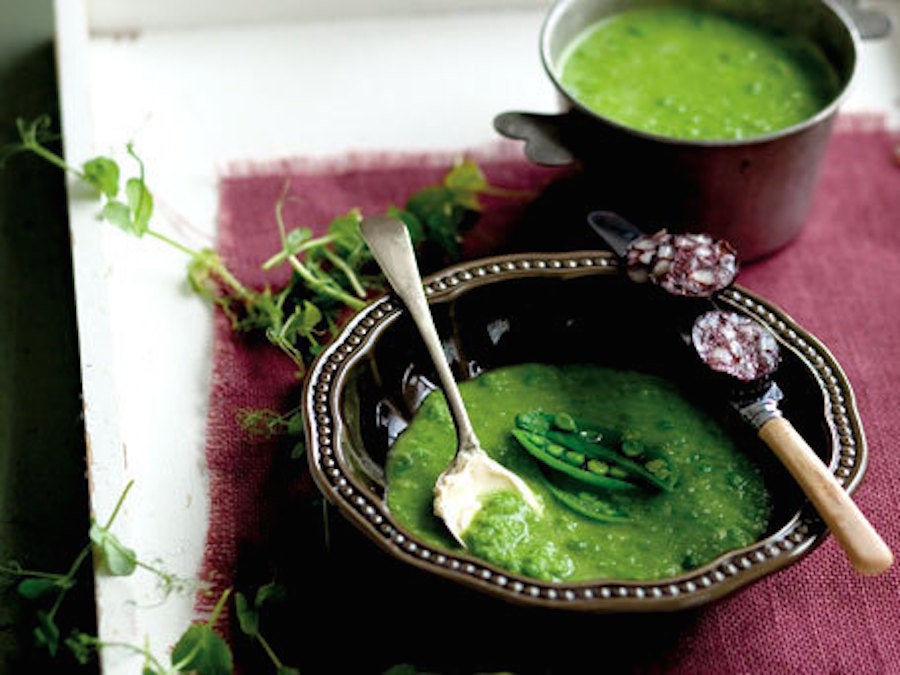 Egg Drop Soup With Ginger, Chiles & Spring Peas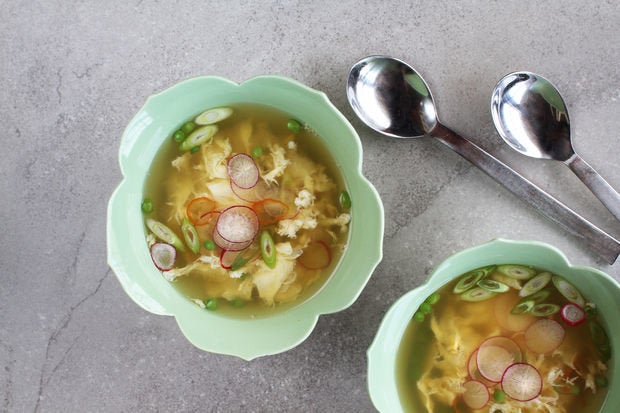 Bouillabaisse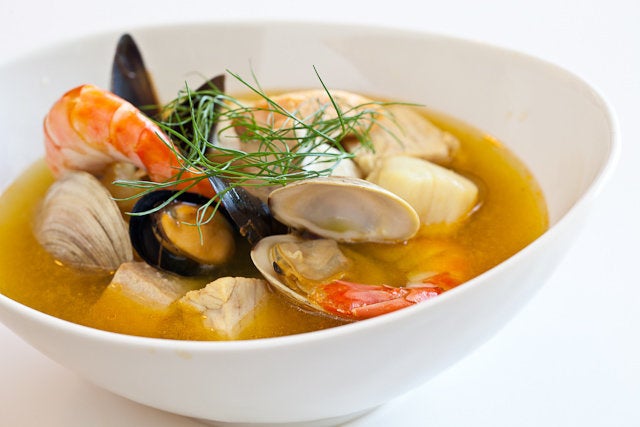 Hearty Chili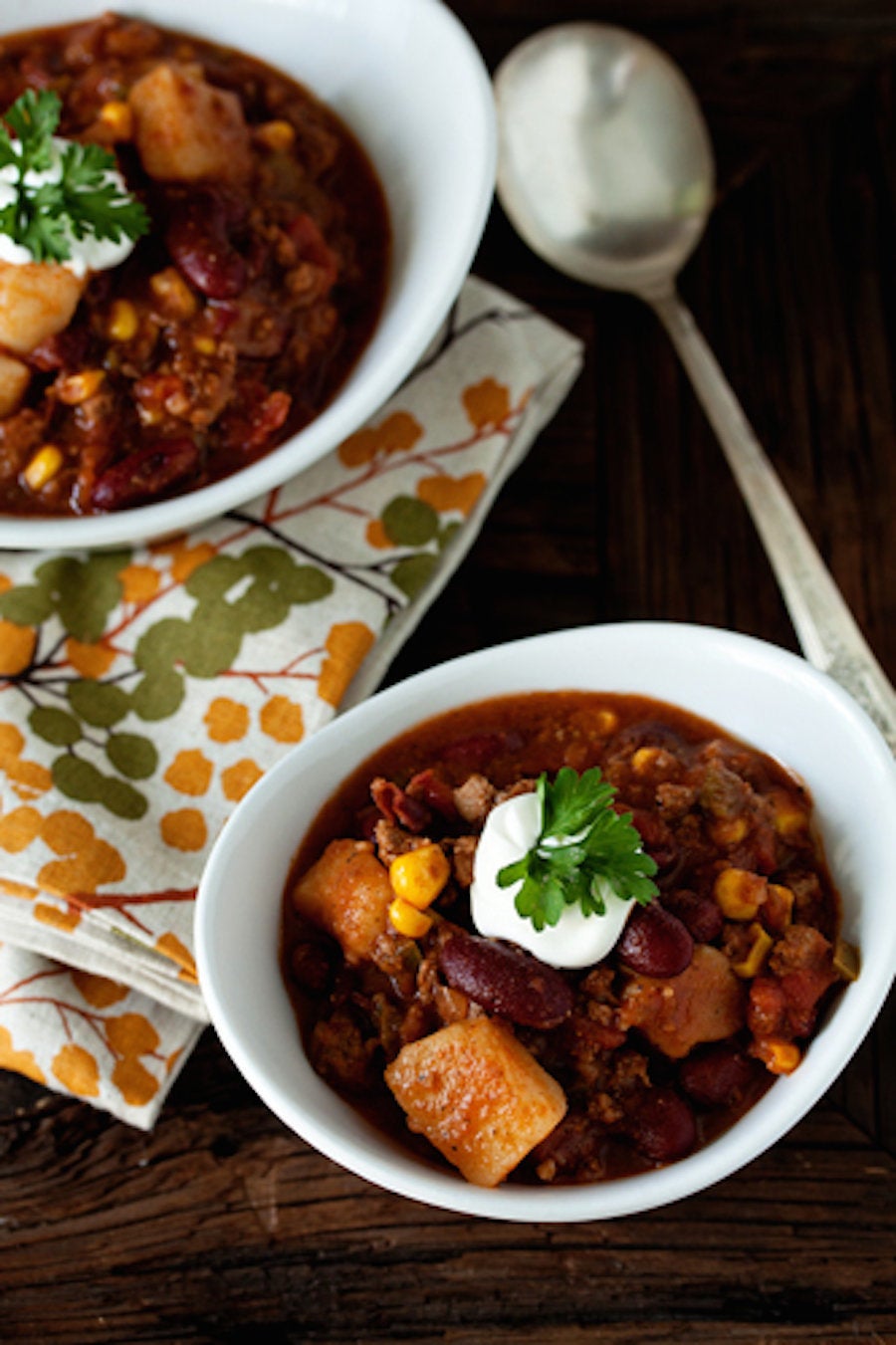 Tomato, White Bean & Bacon Soup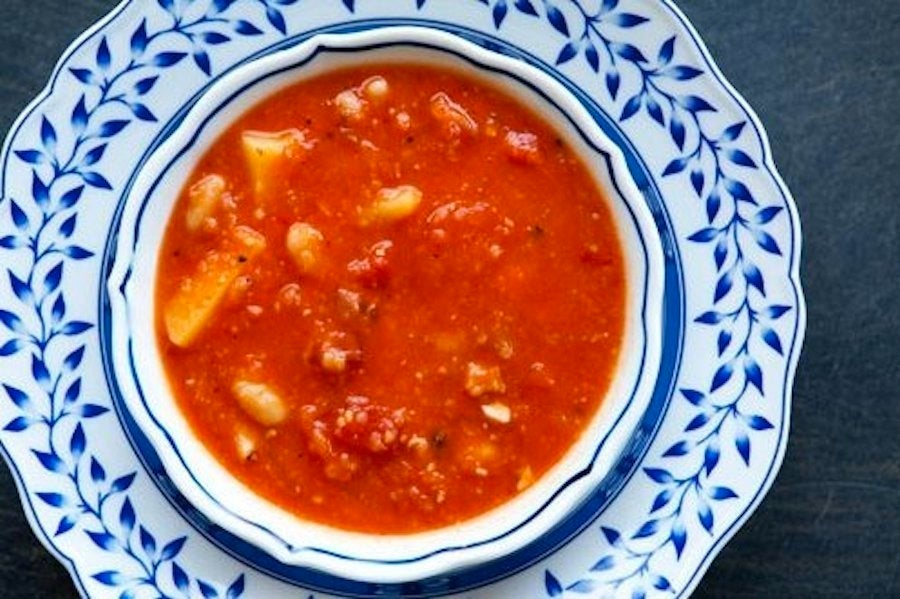 Spicy Black Bean Soup With Crème Fraîche & Cilantro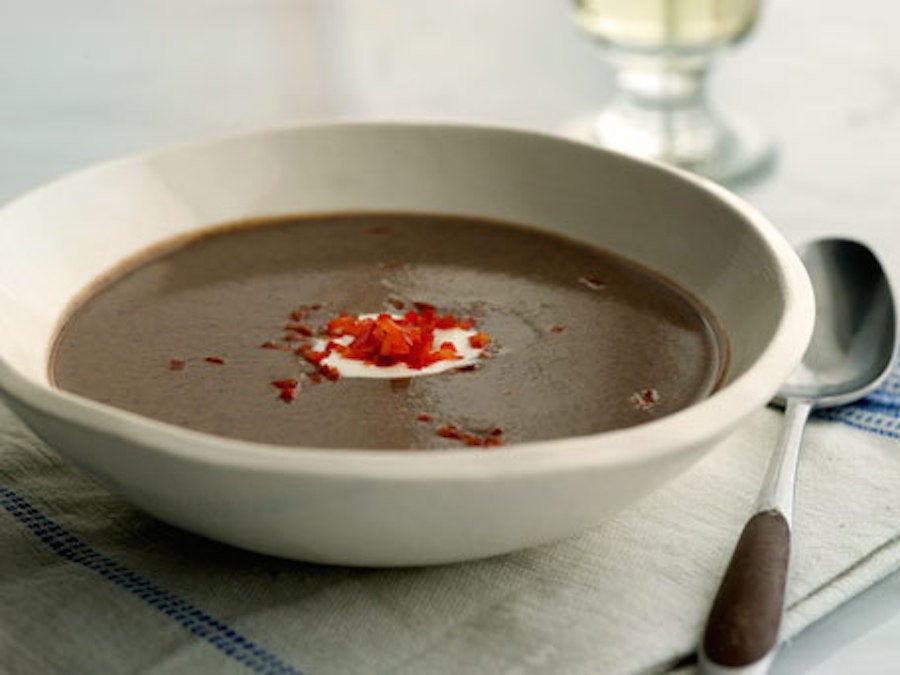 Buffalo Wing Chowder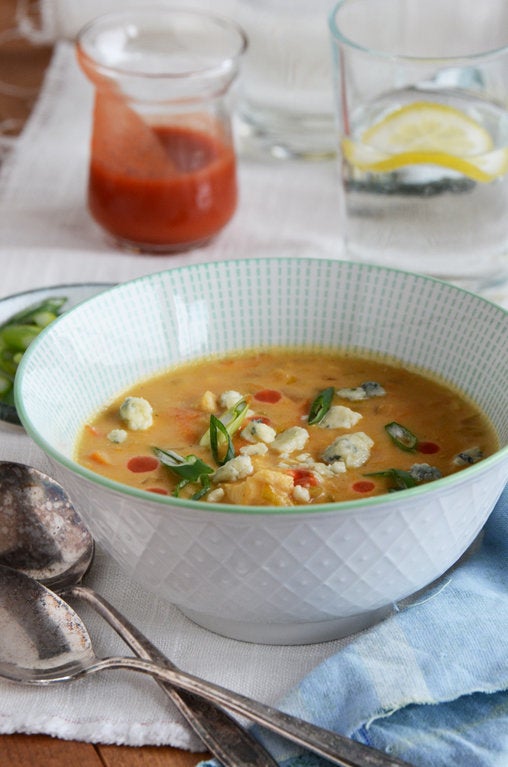 Creamy White Asparagus Soup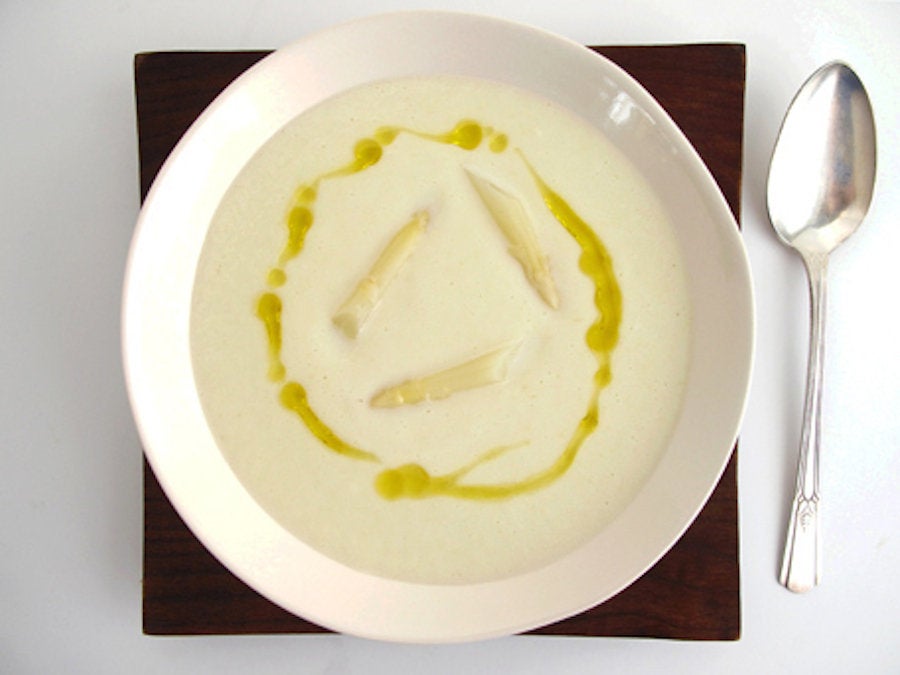 Popular in the Community