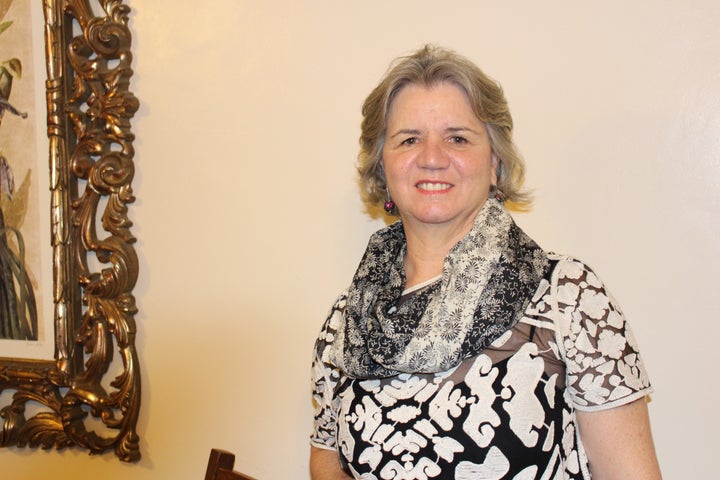 Marylou DiPietro is a poet who loves words. As a playwright, that love of words may transform a little differently, but the end result is a creative process worth examining as her new play, Bone On Bone, directed by Kim T. Sharp debuts at the new Manhattan Repertory Theatre in New York City for two performances only, on November 17th and 18th... and hopefully on its way to an extended run Off Broadway.
In "Bone on Bone," when Linda, a 59 year old artist, reunites with her mentor, her world is turned upside and she is forced to choose between her thirty-five year marriage and the career she always dreamed of having.
Meet Ms. DiPietro as she talks about the craft of playwriting, poetry and the role that many playwrights end up eventually tackling: "Producer."
Q~ How would you describe your writing style and do you have a certain genre or type of play you prefer to write?
Ms. DiPietro: I don't have a "style" per say although I care deeply about every word and the sound, weight and color of every word. I strive for realism, in the language and the story, at least in Bone on Bone. My two main genres are poetry and drama. I write what comes to me, rather than try to control what lands on the page.
Q ~ You have worked at Manhattan Rep Theatre several times now, what is it about this venue and company that connects with you and your work?
MRT is a wonderfully supportive, professionally run venue and a welcoming home for play development and working theater artists.
Q~ What message or lesson about marriage does "Bone on Bone" portray or discuss. Why do you think this theme is important and why it might resonate?
I think "Bone on Bone" will resonate with anyone who has ever been in a long-term relationship and/or anyone who sets out to reclaim the dreams they once had. By delving into the soul of a thirty-five year marriage, "Bone on Bone" reveals the people Linda and Johnathan have become and the wants and needs they have not, until now, had the courage or wisdom to confront. In the end, it is their love that affords them the opportunity to move forward, without destroying all they have built together.
I think this theme is important because our connection with other human beings; whether they be spouses, teacher/mentors, family, or friends, is crucial to our sense of wellbeing and our place in the world. Examining and understanding the bonds we have built – for better or for worse, or the bonds we've lost but strive to reclaim, or bonds that no longer support and serve us personally and spiritually, is an important part of life as we grew into mature adults.
Q~ What are you learning from the production of this play in terms of seeing the material come to life?
I am learning – or remembering – that this sometimes grueling process and intensely difficult – albeit rewarding and exhilarating -- work, on the part of everyone involved, is what's behind the magic of what eventually happens on stage. Producing a play definitely "takes a village" – I'm just so happy I brought my newborn script to be natured and raised by the right village! I couldn't have found a more passionate, intelligent, talented cast and director to bring "Bone on Bone" to life – for the first time!
Q~ Tell us about the casting...How were the leads chosen and what about them connected with the character you wrote?
Mike Folie was the lead in my play, "Cold Water Flat," also directed by the very gifted Kim T. Sharp, at Manhattan Rep. As I was working on "Bone on Bone" I thought of Mike for the part of Johnathan. My sense that Mike would be perfect for the part was validated when I saw his amazing performance in his one-man-show, "3Men", at the 2016 United Solo Festival ("3 MEN"won the 2015 United Solo Festival Award for "Best Non-Fiction Show"). When I met Mike's girlfriend, Stephanie Musnick Karpell, I knew right away the two of them would be great as the couple in "Bone on Bone." And boy was I right! Stephanie, a very talented actress who has worked extensively on and off Broadway, has come out of retirement to work with Mike in "Bone on Bone."
Q~ As you wrote the play, how did the characters flesh out? in other words, can you talk about how they evolved from paper to the physical characters on stage?
Rewrite, rewrite, rewrite! I work on a play the same way I work on a poem: I continue to re-write and listen to the words in my head and often say them out loud until every word is right, and right where it needs to be. The characters flesh themselves out in the process. I listen to them act, and react – as they express their wants, their needs, their drives, their dreams -- to reveal who they are and the story they have to tell. They take me, and the audience, on their journey with them. Then, once Kim starts reading the play, the next level of fleshing out begins. Kim asks me all the right questions – forcing me to address what's missing or what needs to be cut or tweaked to make the script clearer and stronger. We work together to prepare for the play's life on the stage – the actors give it legs, or should I say wings!
Q~ What do you hope is the outcome of this production? In other words, what's next?
I would love to see "Bone on Bone" produced off-Broadway – either as a short one-act (it currently runs 45 minutes) or as a full-length, 90 minute play. And yes, I already have an idea for a third and last scene.
Q~ How much - if at all- does your work as a poet affect your writing style as a playwright?
Writing poetry is by far THE best training – not just for playwriting – but for all writing. Poetry is all about the power and beauty of language, the music in each word, or a group of words strung together; it's rich with symbolism, imagery, metaphor. I believe if you can write a really great poem, AND you listen -- all the time -- and with great attention, care and passion, to language, dialogue, and conversations, and observe and study human behavior, and live life to the fullest yourself – you can write a play that an audience will respond to. Tennessee Williams said he was a "poet who writes plays" – I feel the same. The second most important training for me as a playwright was studying acting.
BONE ON BONE by Marylou DiPierto plays Thursday November 17th at 6:30pm and Friday November 18 at 6:30pm at the Manhattan Repertory Theatre, 17-19 West 45th St. Third Floor #301, New York, NY 10036. For tickets email: manhattanrep@yahoo.com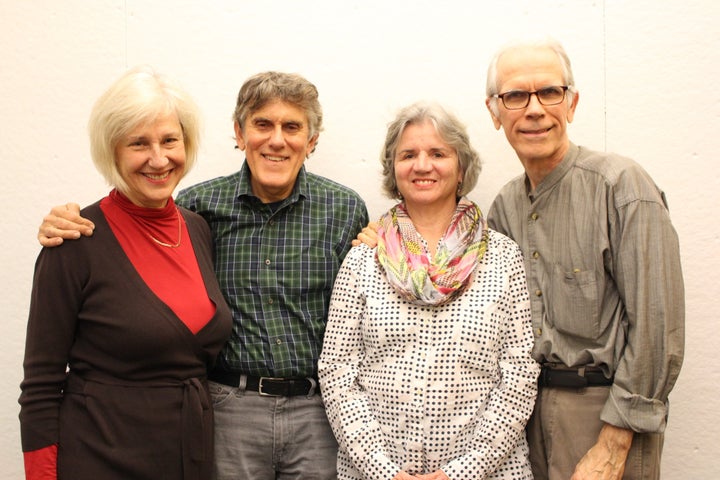 Related
Popular in the Community