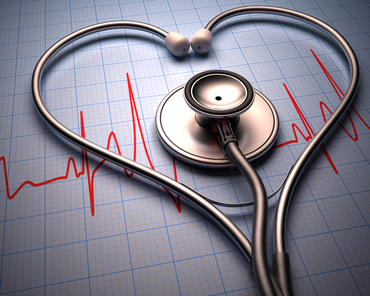 Written by: Angela Mujukian
Though, I am little, I am fierce. (Thanks Shakespeare).
Growing up, I wasn't the stereotypically "girly-girl" in ballerinas, playing with Barbies and putting on nail polish. No, I was the girl strutting air Nike's, the "tomboy", playing on the monkey bars, competing with the boys in flag football, baseball, and street basketball tournaments. My favorite toy growing up was probably a blue hammer that my father used to build our house. In the summertime, my favorite trips were to Home Depot, as we spent summers nailing shingles on the roof, drilling holes, setting the foundation to our house, sawing wood, laying down concrete, putting up wallpaper, and ultimately breaking things apart and putting them back together with power tools. I was Pop's handy tool(woman) and I liked working with tools and my hands to build and break things, it came easy and natural to me.

Yet, there is a huge gender gap between women and men in the field of Orthopedic Surgery. Often times, women are intimidated to even apply to this field because of the misogynistic, stereotypically belief that women aren't stronger than men. This statement is false and I stand to prove it otherwise and break these statistics. It's time more women start acting like we deserve to earn the same $1 that the man earns and not 76 cents of a dollar. It's time we leveled out the playing field of Orthopedic Surgery and became recognized as equals, not "female doctors" but Surgeons.
Growing up in high school on the Track and Field team, I was the girl on the field, running with Jumpman Air Jordan's. Until one day, my coach came up to me and said, I'm putting you in a race with Rudy, and if you beat him, I'll sponsor you a pair of running cleats. I took his challenge and that day, I put poor Rudy to shame in front of all of his friends and smoked him in the 400 meter race. I no longer ran the field with basketball shoes. This day, I proved that women are tougher, stronger, faster, quicker, and better than men. I not only proved that women are stronger than men but that we as a species are equipped to be in the same ring and to play on the same field as men. Today, women need the opportunity for sponsorship, to be given the "Orthopedic Surgeon shoes" and not the bare minimum, white coat. We can't play in the same field if we don't have on the right gear, the right shoes ,the right mindset, the right tools. We don't need acceptance or validation that we belong here- we already know that - we just need to be given the chance to prove it.
My love for sports and skills for power tools and curiosity in healthcare led me to the field of Orthopedic Surgery. If my passions lie in making a difference in people's lives, then gender identification as a woman should not be a category or prerequisite when it comes to hiring in any workforce. Today, only few women apply to Orthopedic Surgery residencies and the statistic is so low because they essentially fear not only a room full of men but a place where their bosses and peers are men as well, immensely leaving the contraindication of diversity.
While volunteering in the hospital, I always had a curious eye that wandered in the OR room during surgeries. Yet, there was one particular observation I made, there was always a room filled with a bunch of gentlemen in more rooms compared to the others. Though it felt intimidating walking in a room full of only older men, I was still curious about the procedure, I was curious about Orthopedic Surgery, and I racked up the nerve to walk in because I believed I was just as good if not better and deserved to be in the same room and watch the procedures of total hip replacement, knee replacement, ACL reconstruction, et all.
Women can be Orthopedic Surgeons with a balanced and healthy lifestyle to raise a family and children. It is possible! What medical school you came from or USMLE Board Scores should not deter a woman from applying nor the concept that men are more capable in this field. The widened gender gap needs to narrow and more opportunities need to be opened for women.
Who said surgery was a Men's only club? It's time women start acting like we deserve a chance on the same field as men. It's time we call ourselves Surgeons and not female doctors. It's time we break the statistic and be whoever we want to be and change that room full of elderly gentlemen, to a healthy, diverse space of colleagues and young female professionals from all backgrounds.
After all, bones - (not diamonds) are a girl's best friend and it's time men see that and revolutionize medicine, which follows that true light.
LA native, Angela Mujukian is a Medical Student at St. George's University, Elite Daily Campus Ambassador, Huffington Post Contributor and Co-Author of the best-selling book series: 20 Beautiful Women Volume 3 Edition. Angela joined the Armenian American Female Physician Association to help young, premedical students and strong females like herself in the advancement of their career goals further empowering the uniting of women. Angela graduated from UCLA as an English major where she wrote for several newspapers as the Editor-In-Chief of Armenian Chronicles and Viewpoint Columnist/News Reporter for UCLA's Daily Bruin, trained by the LA Times. Angela joined the movement of 20 Beautiful Women to raise awareness and help others by sharing her struggles and journey to the rest of the world, uniting Sisterhood, and making the world a better place, one chapter or blog post at a time. Not only a medical student, but writer, and mentor the sky is not even the limit for Angela.
Calling all HuffPost superfans!
Sign up for membership to become a founding member and help shape HuffPost's next chapter