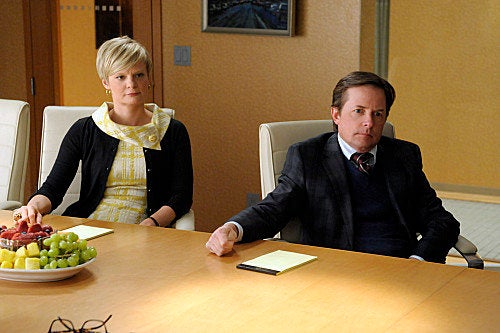 This TV week kicks off with quite a bit of "Bones" drama. Airing Monday at 8 p.m. ET, the Fox series will feature a dead body found in the woods, Hodgins (T.J. Thyne) going overboard on lab equipment purchases, and the return of Booth (David Boreanaz)'s son Parker.
For some less deadly drama, the series premiere of "The L.A. Complex" airs on Tuesday at 9 p.m. ET on The CW. The new Canadian import is the gripping -- if not a little soapy -- story of twentysomethings trying to make it in Hollywood, starring Cassie Steele, Jewel Staite and Chelan Simmons.
On Wednesday's "Don't Trust The B---- In Apartment 23" (9:30 p.m. ET on ABC), Kiernan Shipka -- better known as "Mad Men's" scene-stealing Sally Draper -- will make an appearance as James Van Der Beek's co-star in a new movie.
Finally, it's time to bid "The Good Wife" farewell. The CBS legal drama wraps up its season on Sunday at 9 p.m. with Louis Canning (guest star Michael J. Fox) and Patti Nyholm (Martha Plimpton) teaming up to bankrupt the firm.
Click through our slideshow to see what else is worth watching this week.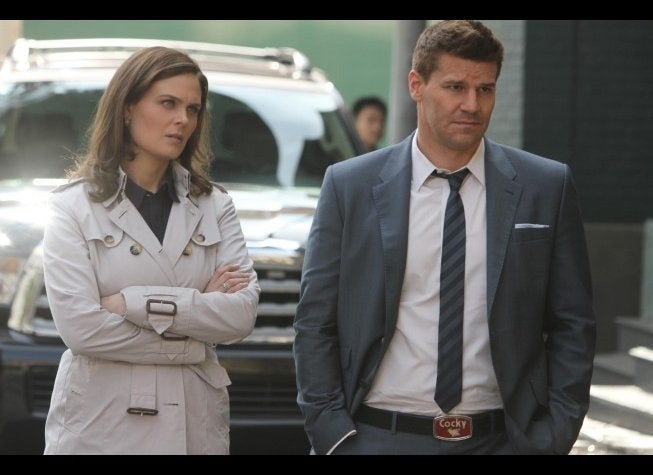 Popular in the Community