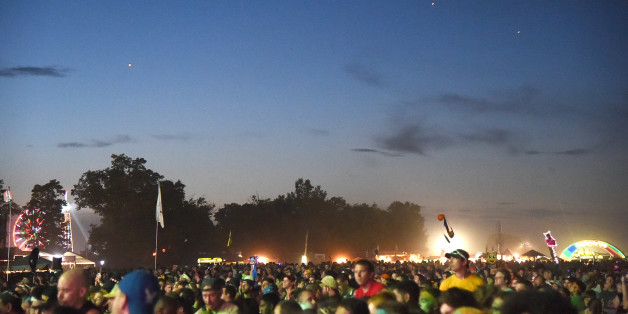 Bonnaroo is still the best.
Trendy festivals like Governor's Ball in New York City exist, but no festival in the United States is quite as strong as Bonnaroo. There's something special about the rolling rocky tops of Tennessee, especially if you travel from far away. Tennessee is for real. And the vibe of a coastal or big city type of festival hosted South of the Mason-Dixon Line is for real. It IS America and if you can't love the South, you can't love America. The farm is home. Shout outs to everyone we met from Charleston, Austin, Asheville, Nashville, Memphis, the ATLiens, Miami and all the nooks and crannies in-between.
The following photos tell the story of this year's Bonnaroo.
I tried to balance the music with the people because that's Bonnaroo.
Enjoy them.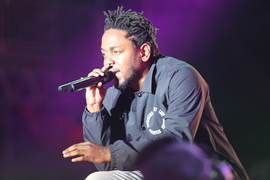 Kendrick Lamar's vibe was not killed. Super positive and light, so pleasant in modern hip-hop.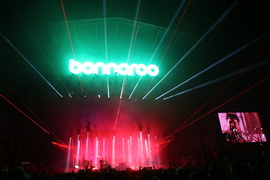 Bonnaroo in all its splendor.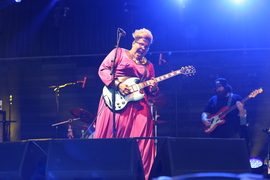 Hold on, Brittany Howard from Athens-based Alabama Shakes. Chops like hers haven't existed since Janis Joplin. No lie.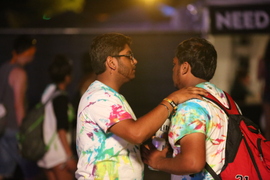 Everything is going to be fine, bro. We belong here. We're home.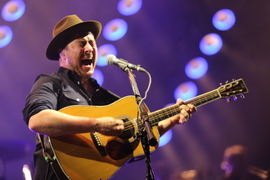 We will wait for you too, Mumford.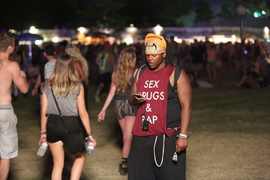 For the last time, stop texting me dude. I'm at Bonnaroo.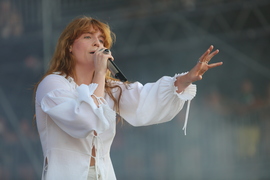 Florence Welch from Florence & the Machine is a humble, enchanting and spritely fairy goddess.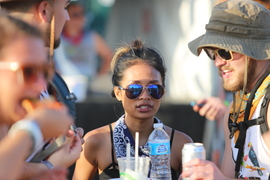 Yum, that veggie burrito looks kind.
Who's got two thumbs and is about to kill it main stage at Bonnaroo? This guy right here: Jim James, lead singer of My Morning Jacket...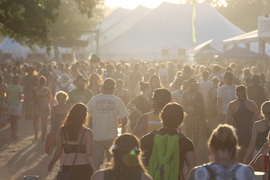 The journey is the destination.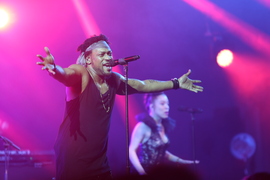 Yo I'm Dangelo and I'm funkier than ever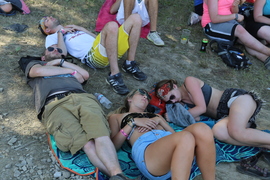 We're cool. We just need a disco nap.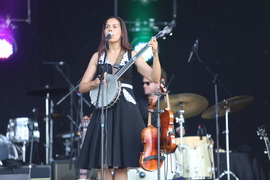 Southern belle Rhiannon Gidden, an up-and-coming star, check her out!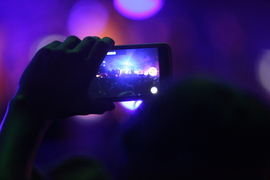 Do you really want to watch the show through your phone?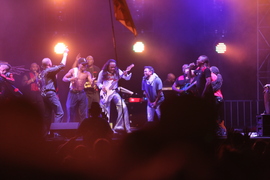 Hearts Afire: Chance the Rapper and Kendrick Lamar come out to freestyle and jam during Earth, Wind & Fire who absolutely murdered their set. After 40-plus years this band sounded smoother than ever. Unbelievable!
One of many impromptu performances and parades. This one a choreographed rendition of "Singing In The Rain" under the mushroom fountain at Center Roo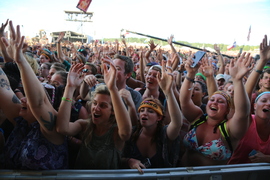 Who wants to come back next year? I do, I do.
My favorite five performances this year were:
1. Earth, Wind and Fire
2. Florence and the Machine
3. The Super-jam
4. My Morning Jacket
5. Bassnectar
Feel free to leave yours in the comment section.
All photos shot by Miami filmmaker and friend Shane Kinsler.
REAL LIFE. REAL NEWS. REAL VOICES.
Help us tell more of the stories that matter from voices that too often remain unheard.