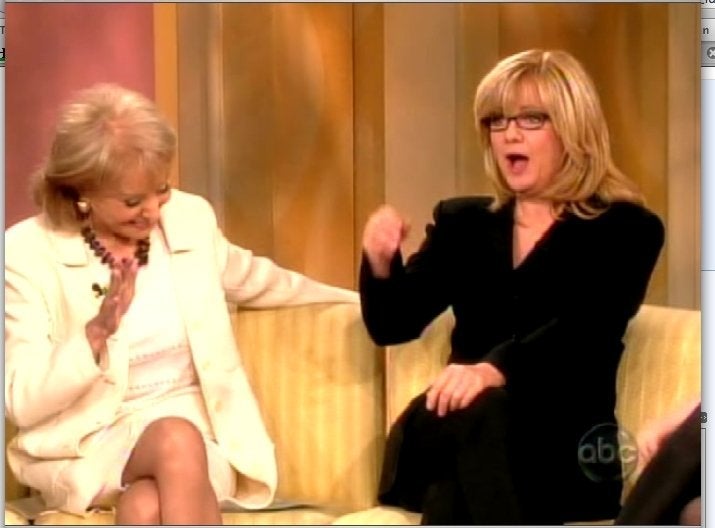 Actress and comedian Bonnie Hunt took a surprising hit from Barbara Walters on "The View" Wednesday.
Hunt, who now also hosts "The Bonnie Hunt Show" was trying to explain that her producer wants her to have a better social life so she has more fodder to talk about, and from there the exchange took an awkward turn.
"Perhaps maybe a more glamorous, like your life," Bonnie said and gestured at Barbara.
Barbara responded, deadpan: "Honey you have no idea what my life is."
Hunt persisted: "I hear you on the show, you're going out..."
Barbara interrupted: "I don't talk that way."
Hunt gave in: "Okay great, I'm going to come clean, I've never seen this show."
With that, Walters started laughing and said through her guffaws, "You know what Bonnie, it's okay! I've never seen yours! Ha ha ha!"
Bonnie then pretended to walk off, Whoopi Goldberg pulled a face and Barbara changed the topic.