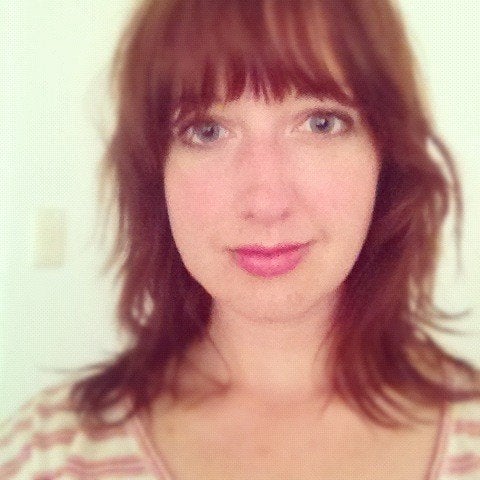 WASHINGTON -- Bonnie Shaw holds a couple of different titles in this city; cofounder of 24 Hour City Project, director of strategy at iStrategyLabs. But the title that turns heads is, Bonnie Shaw, "dean" of the D.C. Awesome Foundation. As dean, Shaw helps distribute monthly $1,000 grants to organizations deemed "awesome" by the group's 10-member board.
But the path to awesome has been winding for Shaw. Originally from Australia, she holds degrees in landscape architecture, planning and design plus a masters in urban design.
She has lived in London where she spent time "working in pretty disadvantaged communities around the U.K. as an urban designer focused on community engagement." After moving to Cambridge, Mass., she co-founded BYO consulting, where she applied her background in urban design and local community building to online media.
Now, she's living in the District of Columbia. But no matter the title or the location, Shaw has always tried to focus on the communty:
"It's always, absolutely 100 percent, been a big part of everything I do and why is a good question. I guess it's just something fundamental that all people need."
With that in mind, The Huffington Post spent some time with Shaw in order to better understand the Awesome Foundation and where it fits into our local community.

HuffPost: So is the Awesome Foundation a non-profit? Does anyone receive a salary with their position?
Shaw: Absolutely not. The Awesome Foundation works on a wholly volunteer basis. We are not a registered non-profit or 501(c)(3). All the chapters around the world are very loosely affiliated so we basically operate on cash and good will; each of the board members contributes $100 of their own cash every month. We pool that into the $1,000 grant, then we hand it over direct to the winner with no strings attached. We take no cut, we get no pay. It's $1,000 dollars from us to awesome.
HuffPost: What are some of your favorite projects?
Shaw: A really great project, that is kicking off again shortly, is the Petworth Jazz Festival. That was a project that we funded early in the spring last year where a vacant lot in Petworth was taken over every Saturday night with a band, a stage and speakers and picnic blankets and anybody could turn up and listen to some music and have a picnic. It was super, super successful. It had an amazing impact on the community. Tom Pipkin, the organizer there ... sent me a bunch of responses from people. My favorite was "I'll always remember this as the day my baby learned to clap."
HuffPost: All right, that's clearly cool. But what makes a successful grantee, aside from that general awesomeness?
Shaw: We've always tried to be really loose in the description of what a good project is because we don't want to constrain people's ideas of awesomeness. We do have a couple of things we judge by and one is that the project has a local impact. So with the D.C. chapter of the Awesome Foundation so we take a very local view and try to find projects that will have a great impact on community. [...] And we look for timing -- we want to see projects happen pretty quick. So if this is a project that's a year or two out, then it's less likely to receive a grant than something that will use the money immediately. That said, when you get into the details of producing something that's a new invention or prototype, which most of the projects we've funded are, they often take longer than we first anticipated.
HuffPost: When you're looking for something with an impact, it can be hard evaluate what's going to happen before you give the money. How do you decide what's going have a positive effect?
Shaw: A good example would be a project we funded called Code Now. This is a program developed by Ryan Seashore to teach young people foundational skills in technology development. The project submission had a really clear time line. It was very easy to understand what they are trying to achieve, who they are trying to reach and what they are trying to teach people. So for us it was a bit of a no-brainer to award that project because the creator of the program-inspired such confidence. The mission is terrific and they can point to exactly how many people and what kind of impact they are going to have.
HuffPost: How does the geography factor into your selection process?
Shaw: We try and focus on the District but submissions are open to the wider DMV area. But all of the board members live and work in D.C.
HuffPost: Do you ever consider expanding the board of 10 members so you can have more than one $1,000 grant? How else can Awesome Foundation expand?
Shaw: We've had a rotating guest board member for most of last year and we're actually just about to open up to invite a whole lot more people to be involved. We'll be announcing the details on the Awesome Foundation Blog so check back for details!
Also, when we launched the Awesome Foundation in D.C. we threw a big party and set up an Awesome Science Fair. We invited a whole lot of people to come in that had previously submitted [grant proposals] to set up a booth to present their projects. All the guests at the party received tickets or bought tokens of Awesome that they could donate to any of the projects on display. At the end of the night we traded all the tokens that presenters had collected into cash.
What we noticed at the end of the night, which was amazing and totally awesome, was that our presenters had collected three things; they had the tokens that people were giving out. They also had cold hard cash that guests had donated when they really liked the ideas, but had run out of tokens, and they had business cards which was terrific because what it meant was we were putting presenters in front of new connections and people who could help to bring their ideas to life. [...] Really cool.
CORRECTION: In an earlier version of this article, Bonnie Shaw was quoted as saying that The Institute for Higher Awesome Studies, which is based in Boston, is a registered 501(c)(3).
REAL LIFE. REAL NEWS. REAL VOICES.
Help us tell more of the stories that matter from voices that too often remain unheard.