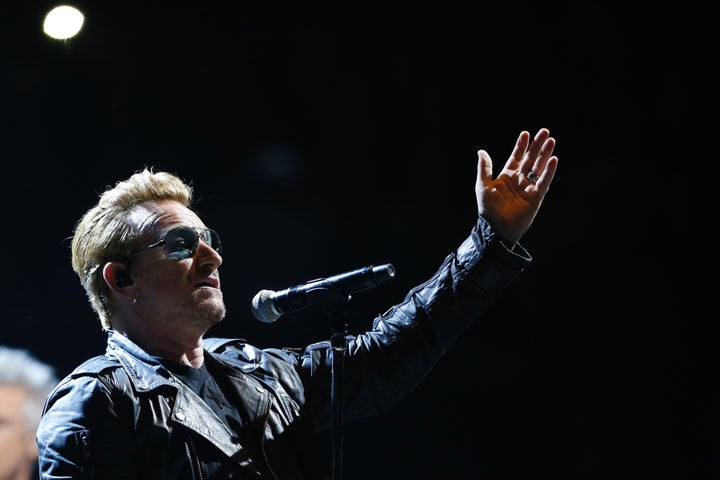 Before Bono became the world-famous humanitarian and frontman of the Irish rock band U2, he was Paul David Hewson from Dublin.
The son of a Roman Catholic dad and a Protestant mother, Bono grew up during a time of sectarian conflict and witnessed the human cost of militant belief. So it's no surprise that he became disenchanted with the idea of organized religion, turning to music instead for that wild, spiritual high.
As a bandleader and songwriter, Bono has helped infuse U2's music with spirituality from the start -- expressing the kind of faith that is filled with both skepticism and a deep yearning for answers.
Throughout it all, Bono advocates for a spirituality that is raw, honest and acknowledges the fact that there are no easy answers when it comes to faith.
In honor of Bono's 56th birthday, which falls on May 10, HuffPost Religion has put together this list of nine times Bono was spot on about what it's like to search for God, however long and complex that journey is.
On the importance of music to his spirituality: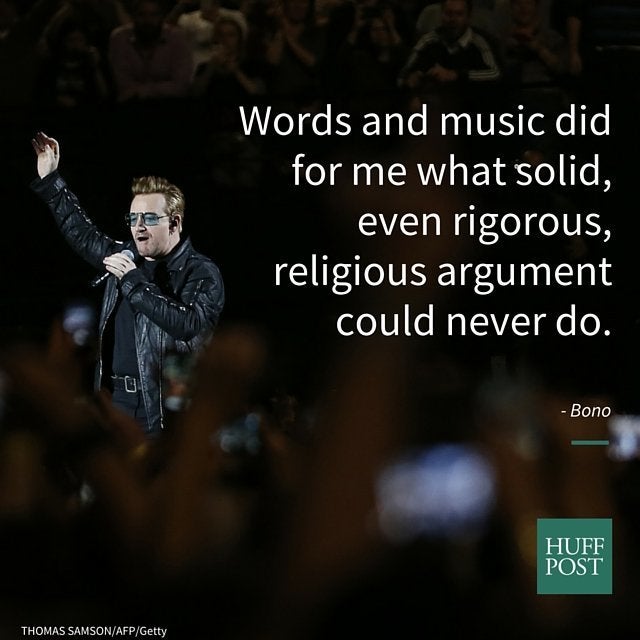 THOMAS SAMSON/AFP/Getty Images
On the relationship between God and art: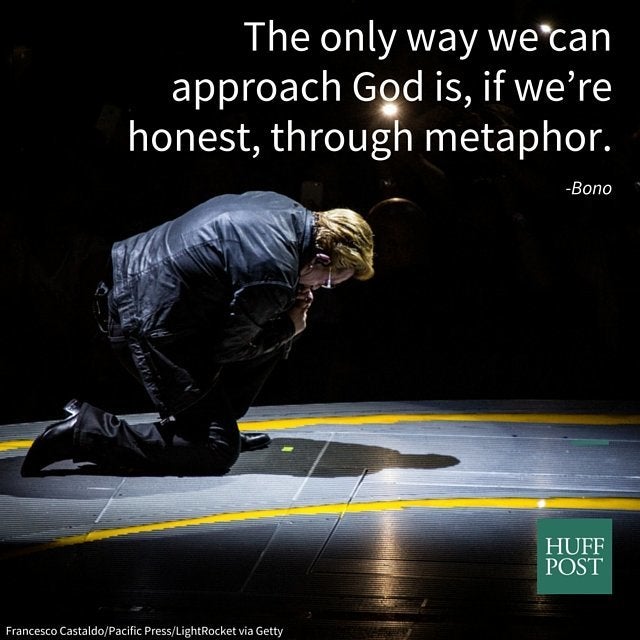 Francesco Castaldo/Pacific Press/LightRocket via Getty Images
On why coolness doesn't count: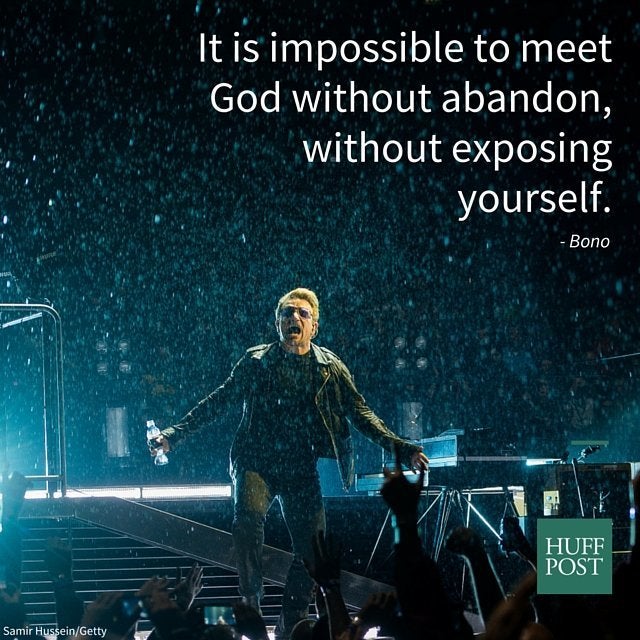 Samir Hussein/Getty Images
On what organized religion can become: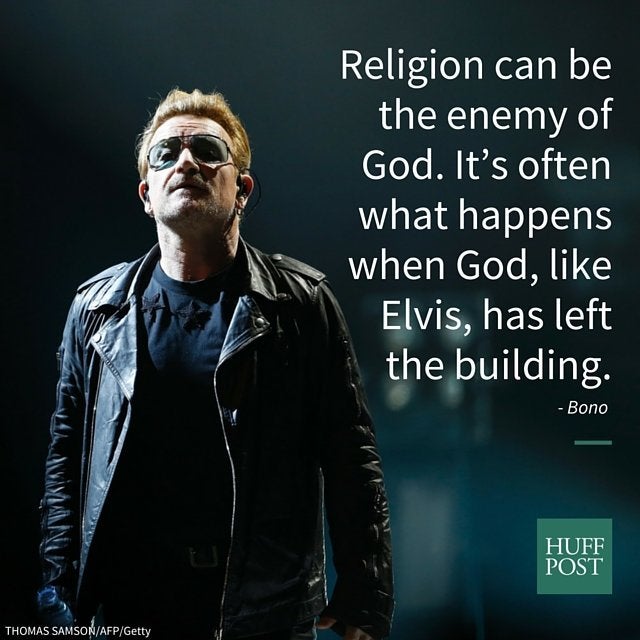 THOMAS SAMSON/AFP/Getty Images
On how he approaches faith: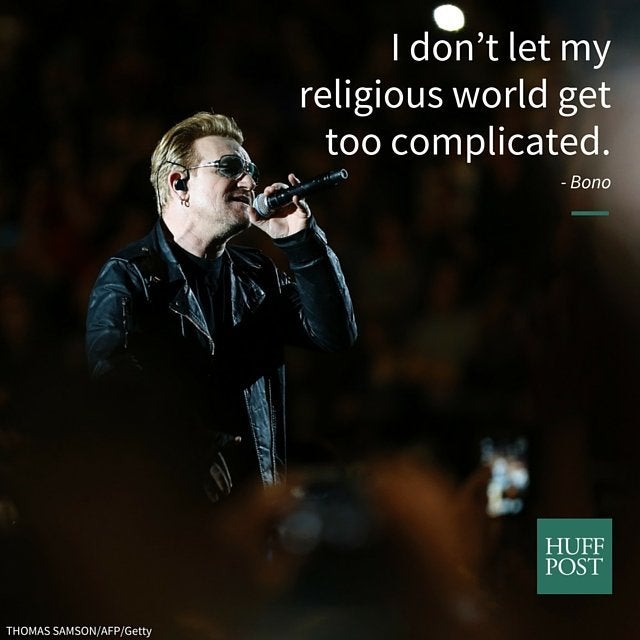 THOMAS SAMSON/AFP/Getty Images
On religious instinct in the world: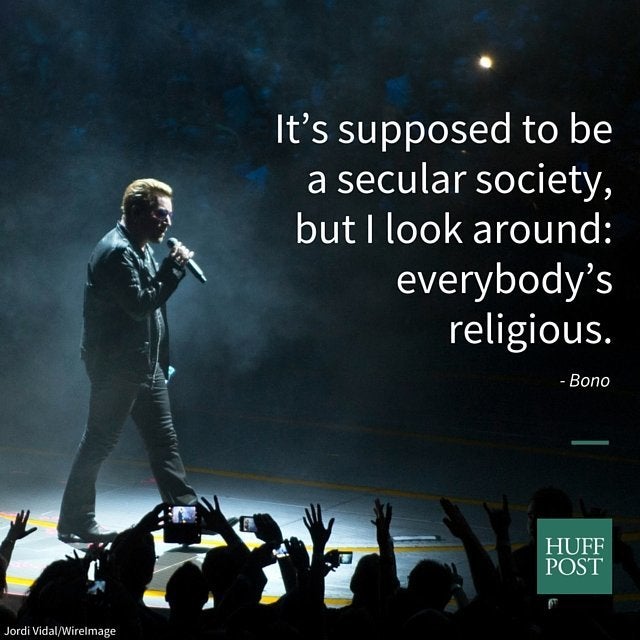 On the importance of being honest: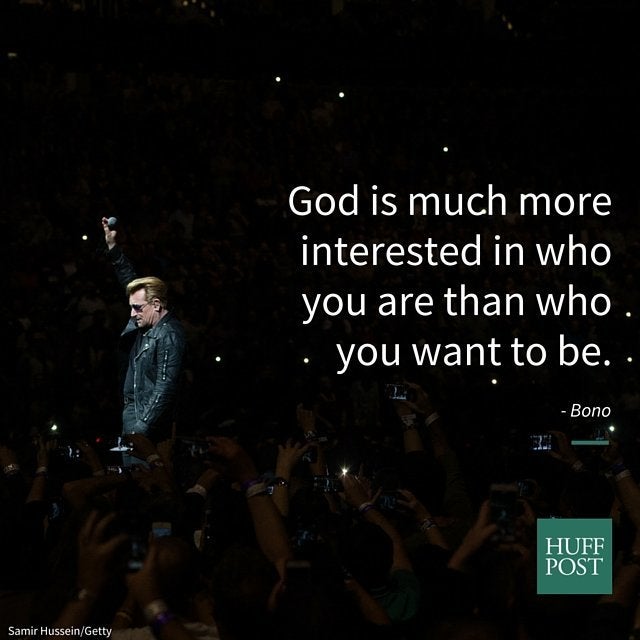 Samir Hussein/Getty Images
On how to choose a religious denomination: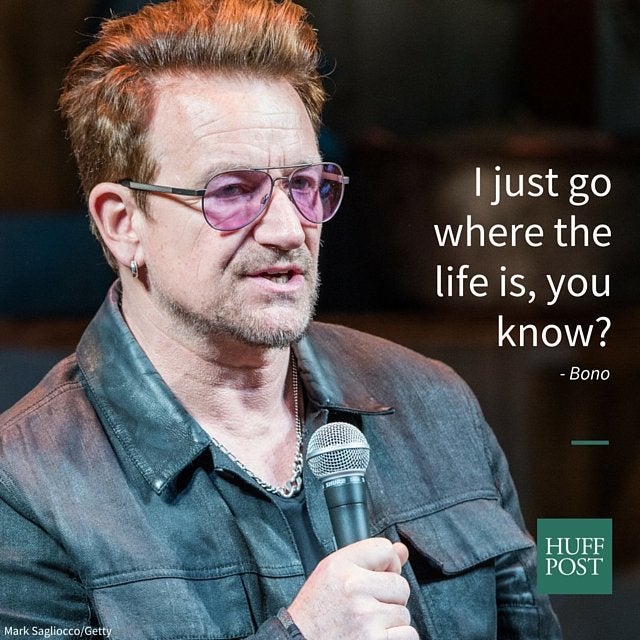 Mark Sagliocco/Getty Images
On finding what's sacred: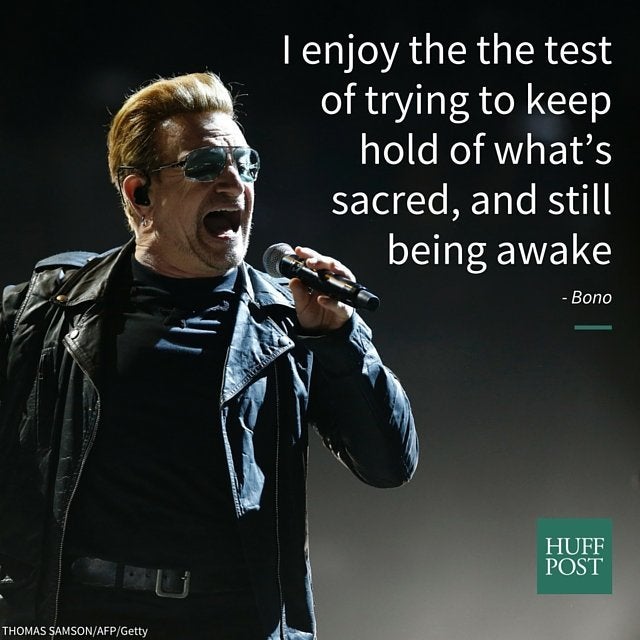 THOMAS SAMSON/AFP/Getty Images
Related
Before You Go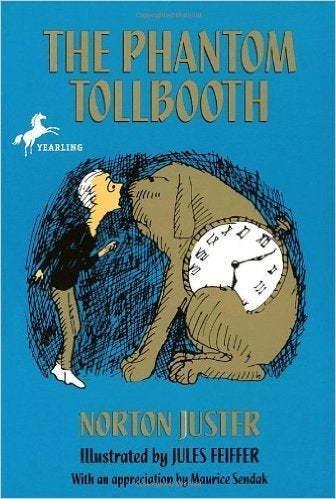 26 Books Every 'Spiritual But Not Religious' Seeker Should Read
Popular in the Community