When Bono and his family want to worship, they read Scriptures, go to church or sometimes just pile into bed and pray.
In an interview with Ireland's RTE One in June 2013, the U2 frontman opened up about his belief in Jesus, his prayer practice and the way he and his wife instill religious values in their children.
"I pray to get to know the will of God, because then the prayers have more chance of coming true -- I mean, that's the thing about prayer," Bono told interviewer Gay Byrne. "We don't do it in a very lofty way in our family. It's just a bunch of us on the bed, usually, we've a very big bed in our house. We pray with all our kids, we read the Scriptures, we pray."
Byrne presses Bono on his perception of Jesus -- Was he divine? Did he truly rise from the dead? Bono answers in the affirmative.
"[Jesus] went around saying he was the Messiah. That's why he was crucified. He was crucified because he said he was the Son of God. So, he either, in my view, was the Son of God or he was nuts. Forget rock-and-roll messianic complexes, I mean Charlie Manson-type delirium. And I find it hard to accept that whole millions and millions of lives, half the Earth, for 2,000 years have been touched, have felt their lives touched and inspired by some nutter. I just, I don't believe it."
When asked if he believed Jesus made promises that would come true, Bono replied, "Yes, I do."
Related
Before You Go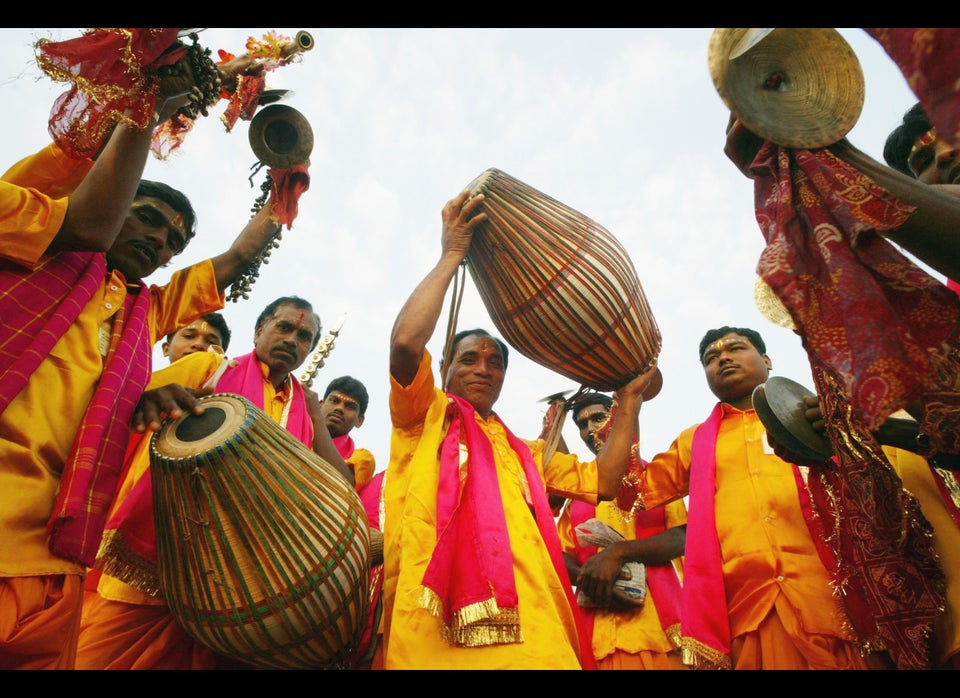 Sacred Music Traditions of the World
Popular in the Community