"This is the first direct hit on music that we've had in this so-called war on terror or whatever it's called. It's very upsetting. These are our people. This could be me at a show. You at a show, in that venue," he said Saturday. "It's a very recognizable situation for you and for me, and the coldblooded aspect of this slaughter is deeply disturbing and that's what I can't get out of my head."
"In light of this senseless violence, the closing of borders, and international mourning, we can't continue right now," the Foo Fighters said in a post on their Facebook page. "There is no other way to say it."
In Bono's radio interview Saturday, the musician stressed it was not U2's decision to call off the concert -- though he "[understands] perfectly" why it was canceled -- and expressed his hope to perform in the city soon.
"I think music is very important. I think U2 has a role to play and I can't wait till we get back to Paris and play," he said. "That's what I'm feeling from the messages we're receiving from music fans is these people will not set our agenda."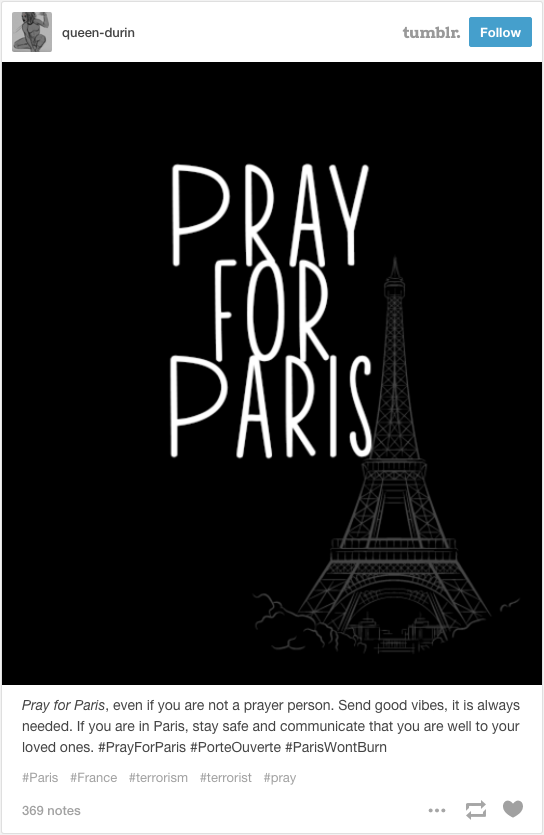 Messages Of Solidarity For Paris
Popular in the Community