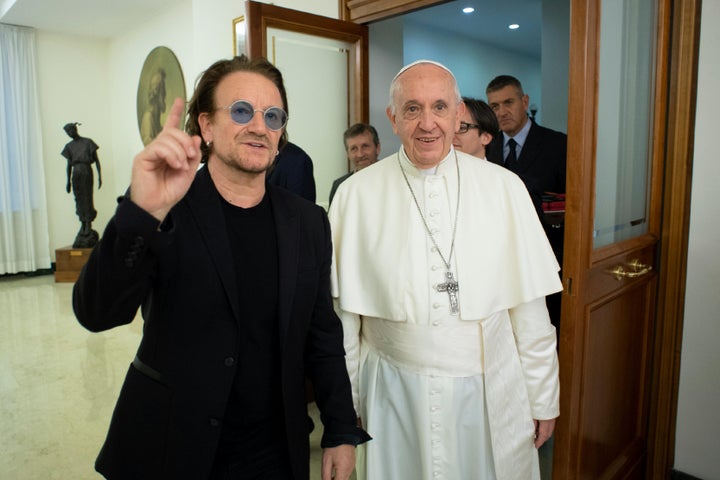 U2 musician Bono said he had a hard conversation with Pope Francis about the sexual abuse scandal that has been roiling the Irish singer's homeland.
Francis was "aghast" about sex abuse in the Roman Catholic Church, Bono told reporters after a private meeting with the pontiff at the Vatican on Wednesday.
"I explained to him how it looks to some people that the abusers are being more protected than the victims," Bono said, according to Reuters.
The singer said Francis appeared deeply troubled by this.
"You can see the pain in his face, and I felt he was sincere," Bono said.
"I think he is an extraordinary man for extraordinary times."
A spokesman for the singer later elaborated that Bono believes Francis is "the leader to put this right and change people's perceptions that the church is doing more to protect the abusers rather than the victims," according to The Irish Times.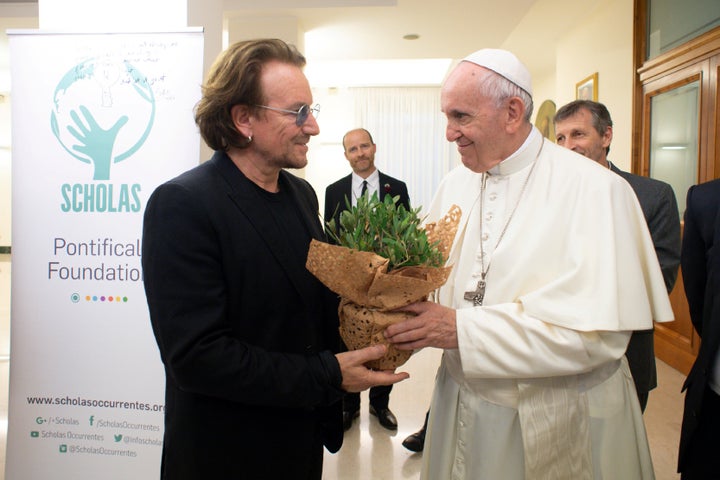 But many survivors are still waiting for the church to take concrete actions that would hold bishops accountable for covering up sexual abuse. Francis has yet to respond to allegations that he had a role in covering up the sexual misconduct of a disgraced American ex-cardinal.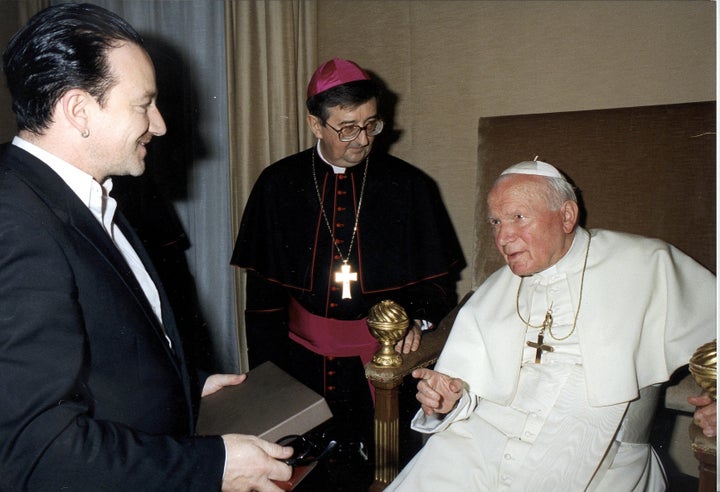 He was at the Vatican this week to sign an agreement between his charity, One, which seeks to support education and eradicate poverty, and the Catholic Church's Scholas Occurrentes, which is also focused on educational initiatives.
Bono said he was "intrigued" by the work Scholas is doing.
The musician was apparently impressed by Francis' approach to education. At one point in their conversation, Bono said, he spoke about teaching children how to read and write first and waiting to get to advanced math and art. The pope apparently advised instead to "start with art" and the "creative life" to get better results for children in the end.
"Honestly, he is quite a radical thinker," Bono said. "I felt quite old-fashioned sitting next to him."
Before You Go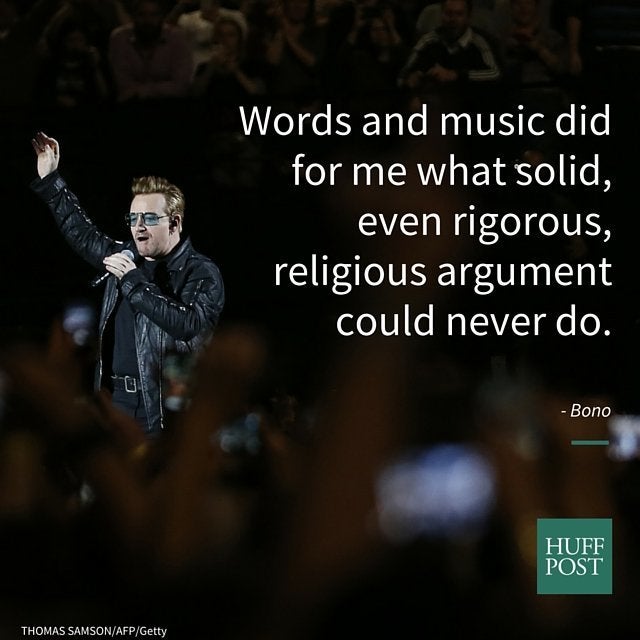 Bono on Spirituality
Popular in the Community