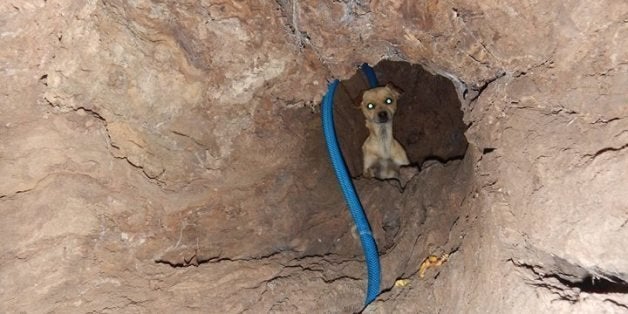 A tiny dog found living inside of a hollowed-out tree trunk now needs a "very, very patient person" to give her a forever home.
"She thinks the world's out to get her," Shirley Zindler, a Sonoma County animal control officer and the author of The Secret Life of Dog Catchers, told The Huffington Post.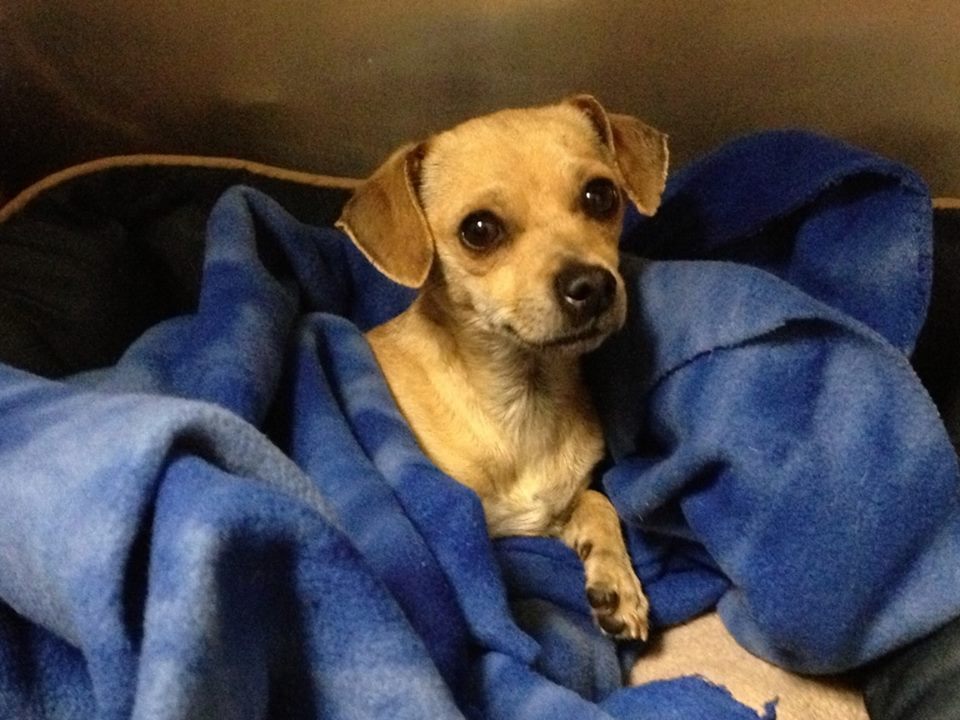 Photo credit: Shirley Zindler
Zindler said her department received a call a couple of weeks ago from a resident of a rural area in Sonoma County, California. The caller said that a small stray dog had been there for at least a week and appeared to be living inside a large tree. The tree was located near what Zindler described as "common dumping ground" -- place where people frequently drive to abandon their dogs.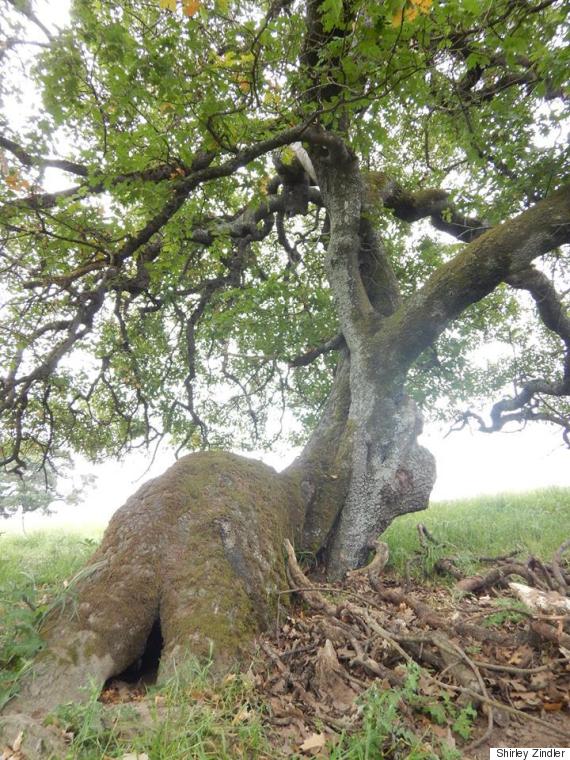 Photo credit: Shirley Zindler
Zindler said it took a few hours for her and other officers to coax the 7-pound, underweight dog -- which she described as looking like a "generic chihuahua" -- out of a knothole in the trunk. Another officer on the scene named the dog "Boo" after Boo Radley, the character in To Kill A Mockingbird who left gifts for children in a tree knothole.
Boo probably hasn't had many positive interactions with humans, Zindler told HuffPost. As a result, she was very wary of people. Zindler said she is making progress, but "it's very, very slow."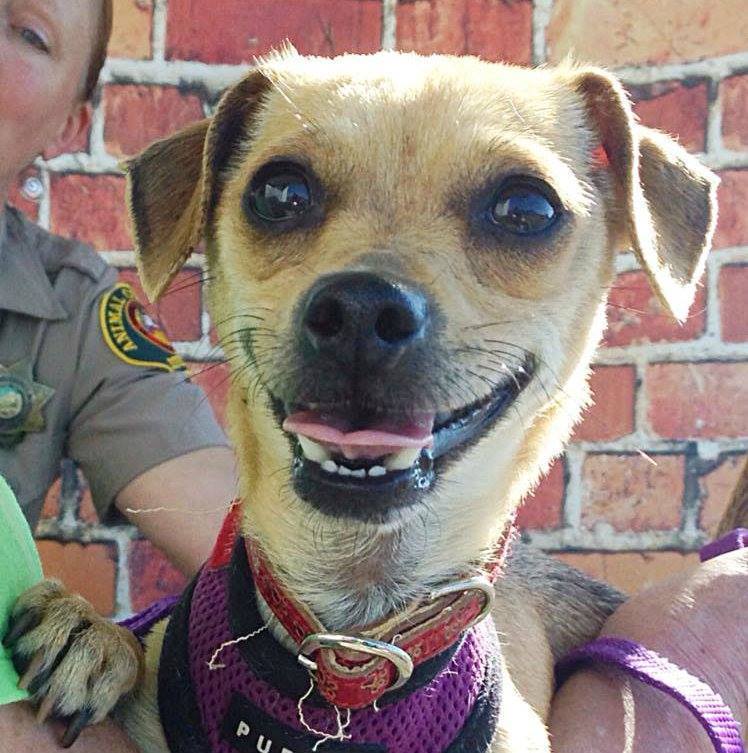 Photo credit: Shirley Zindler
For the time being, Zindler, who has four dogs of her own, is caring for Boo, bringing her on her morning ride-alongs to help the dog get acclimated to people.
Whoever ultimately adopts Boo will need to be patient and not expect Boo to become incredibly sociable overnight.
"She'll stay with me until the right home is found," said Zindler. The animal control officer acknowledged that with her job, it's difficult not to adopt every dog in need. But even with four dogs of her own already, she wants to make sure she still has space to temporarily foster dogs who need special care.
"I take them home and fix them up so they can find a forever home," she said.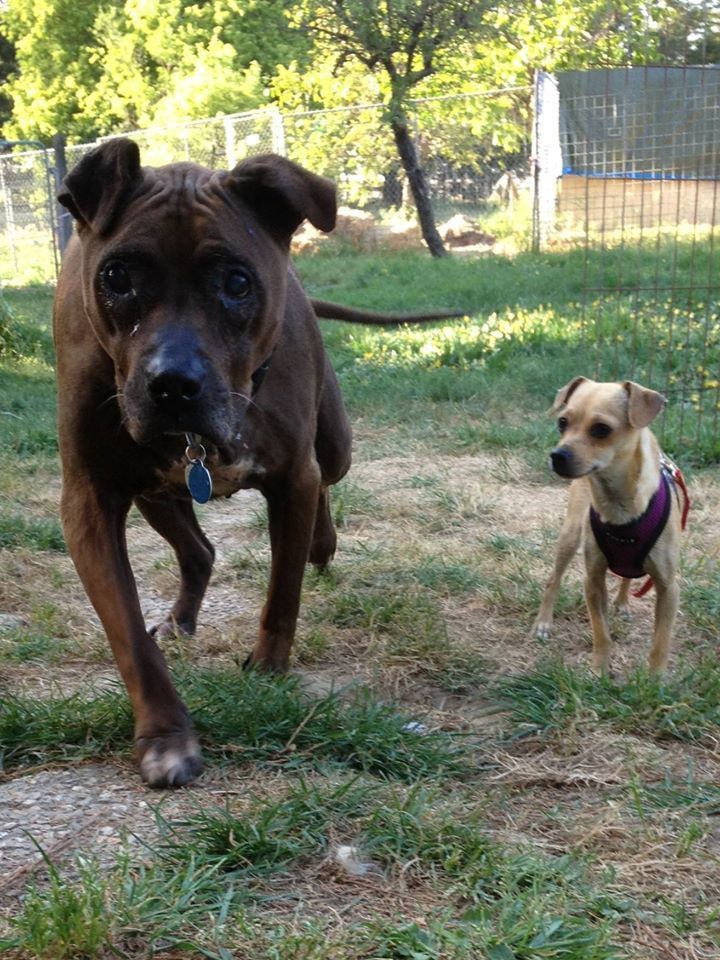 Photo credit: Shirley Zindler
UPDATE 5-27-2015: Boo was adopted by a loving family earlier this month, Shirley Zindler told HuffPost. Read more about her adoption on TheBark.com.
Contact The Author
Related
Before You Go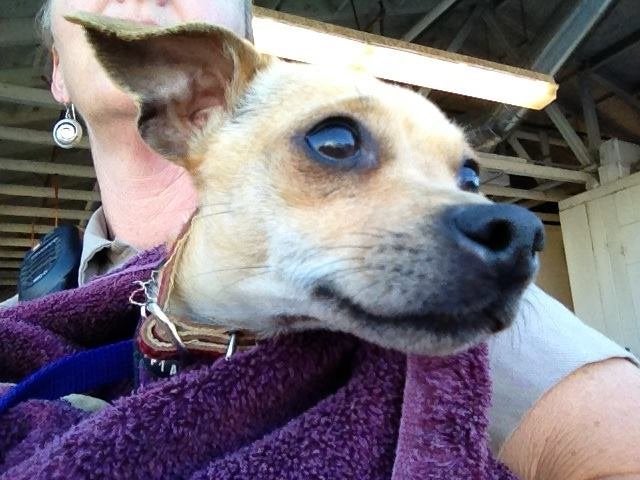 Boo Dogley
Popular in the Community