UPDATE: Boo's Facebook profile has been updated with the following statement from the pooch accompanied by a recent picture:
hi friends! i heard the rumors, and i would like all my friends to
know that i am happy and kickin'! i asked human if i could do a press
conference to reassure everyone on camera, but she reminded me that i
can't talk.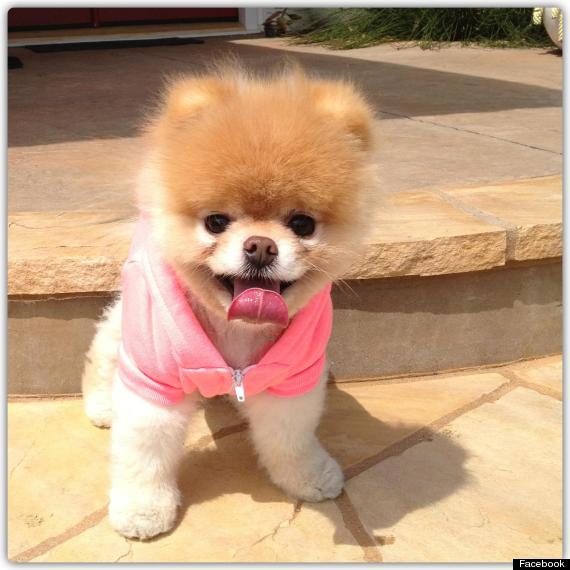 Earlier:
The Chronicle Books staff has confirmed to HuffPost that Boo the dog is alive. April Whitney, Entertainment Publicist, wrote in an e-mail to HuffPost, "I can confirm that our offices have spoken with Boo's owner and she assures us that he is alive and well. The Chronicle Books staff are all big fans, I'd even say friends with Boo. We've even helped out with doggie daycare from time-to time. So, we're happy to say that it was just a rumor."
In response to reports that the world's cutest dog had passed away, Whitney also tweeted:

The rumor was started at 5:10 p.m. on Wednesday when Gizmodo writer Sam Biddle Tweeted that the pooch had died with hashtag #RIPBoo:
BuzzFeed's Lindsey Weber responded to Biddle by questioning his report and pointing to a picture of Boo posted to Facebook earlier that day, in which the pup appeared to be in good health: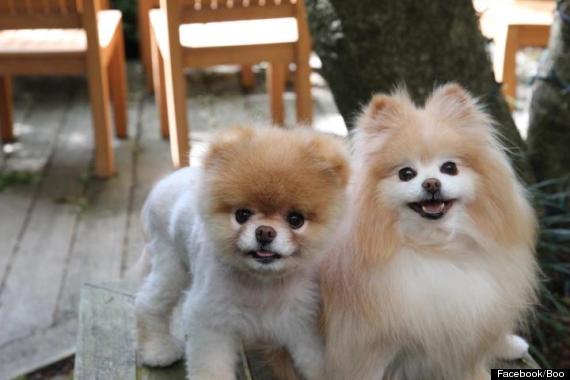 But egged on by fellow Gizmodo writers like Jesus Diaz, Biddle posted a number of Tweets over the next hour suggesting that report was a prank, including this retweet of a fake New York Times obituary of Boo:
OK, so I just saw the photo of Boo dead in the duck pond. It's horrible. Poor little thing. I'm tearing up. #ripboo

— Jesus Diaz (@jesusdiaz) April 11, 2012
By the time those Tweets were posted, however, the hashtag #RIPBoo had already began spreading across Twitter, with many users questioning whether the "world's cutest dog" had truly met his end, and many more users playing along with prank:
I'm also very sad to hear of the passing of the internet's most adorable dog, Boo. #ripBOO. You will live forever on the Internet.

— Alec Pesola (@alecp763) April 11, 2012
User David Murphy went beyond the call of duty to spread erroneous reports of Boo's death by photoshopping a particularly "gruesome" image of boo's demise.
But the rumors have been squashed for now by Chronicle Books.
UPDATE: The original version of the post misreported Ms. Weber's name as well as her affiliation.
Popular in the Community