Getting Boo, a chihuahua mix believed to be less than a year old, ready for adoption was a challenge, Shirley Zindler, animal control officer and the author of The Secret Life of Dog Catchers, told The Huffington Post.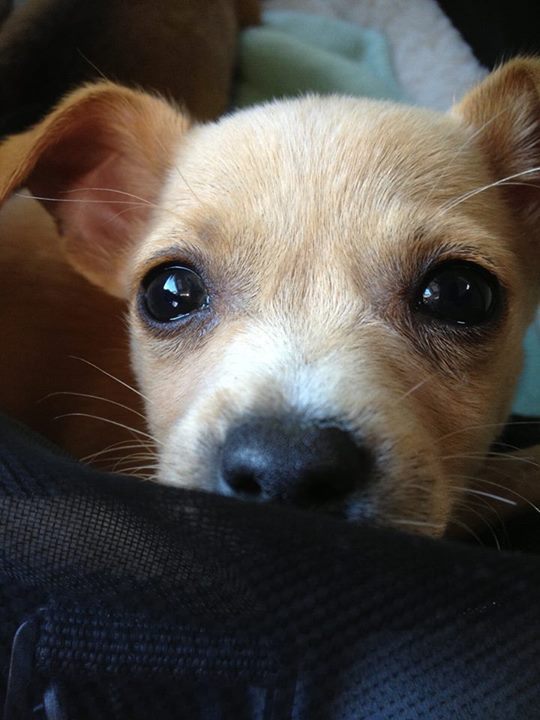 Photo: Shirley Zindler
Zindler's department found Boo after a resident of a rural area told them they had noticed a small stray dog had been living inside a large tree for about a week. Zindler told HuffPost at the time that the tree was located near a "common dumping ground" where people frequently abandon pets.
Boo, who was pulled from the tree's knothole, was named after Boo Radley, the To Kill A Mockingbird character who left presents for children in a knothole.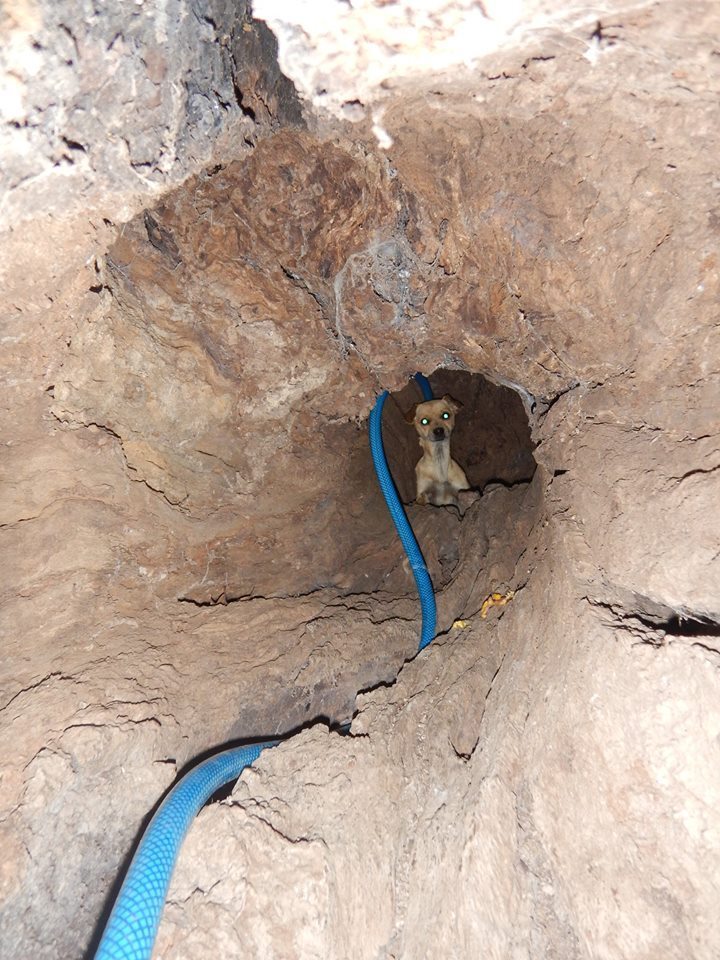 Photo: Shirley Zindler
Though she has always been sweet-natured, Boo was extremely wary of human interaction, shying away from touch and generally acting like the world was "out to get her," Zindler said.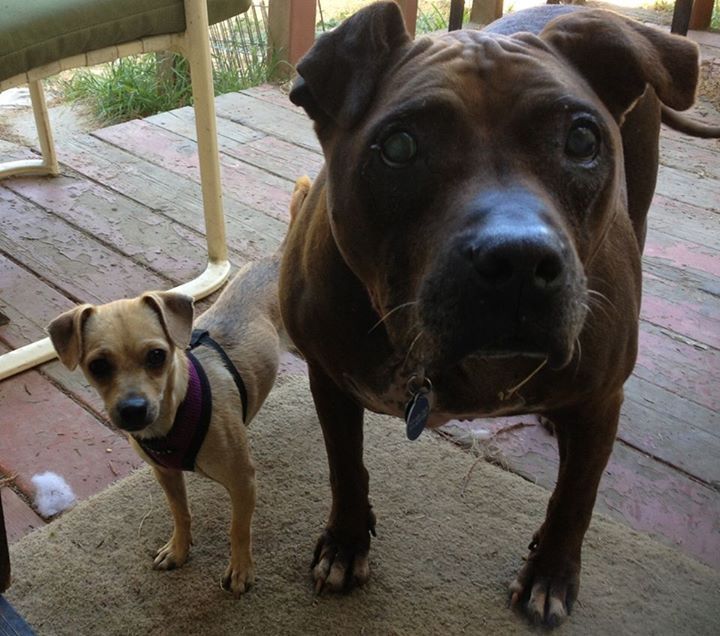 Photo: Shirley Zindler
Zindler didn't give up on Boo. She fostered the little dog herself in her home, socializing the pup with her other pets and letting her ride shotgun when Zindler was out on the job to get her used to people and ready for adoption into a permanent home.
"Once they learn to trust one person, they can bond much faster with the next person," Zindler said.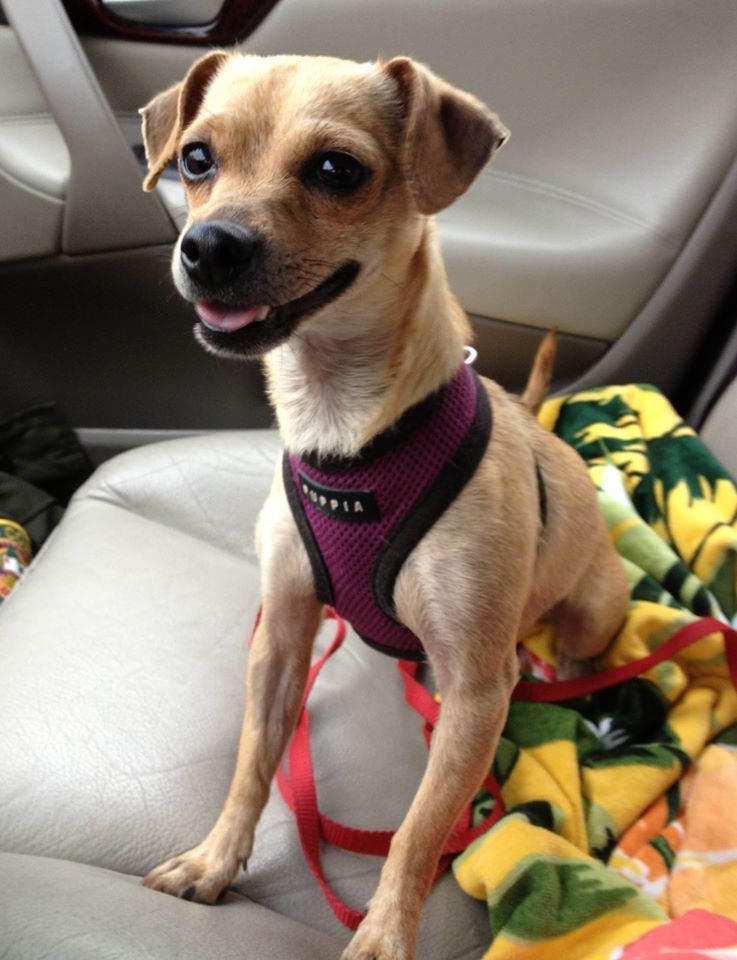 Photo: Shirley Zindler
After the media picked up Boo's story, Zindler said she was overwhelmed with inquiries about the chihuahua and requests to adopt her. Zindler carefully vetted applicants, waiting to ensure she found the right home for Boo's needs.
On Saturday, Boo went home with her new family, who live just a few hours away from Zindler.
"They're doing really great with her," Zindler said, noting that Boo has continued to make progress and is getting along well with her new family's other small dog.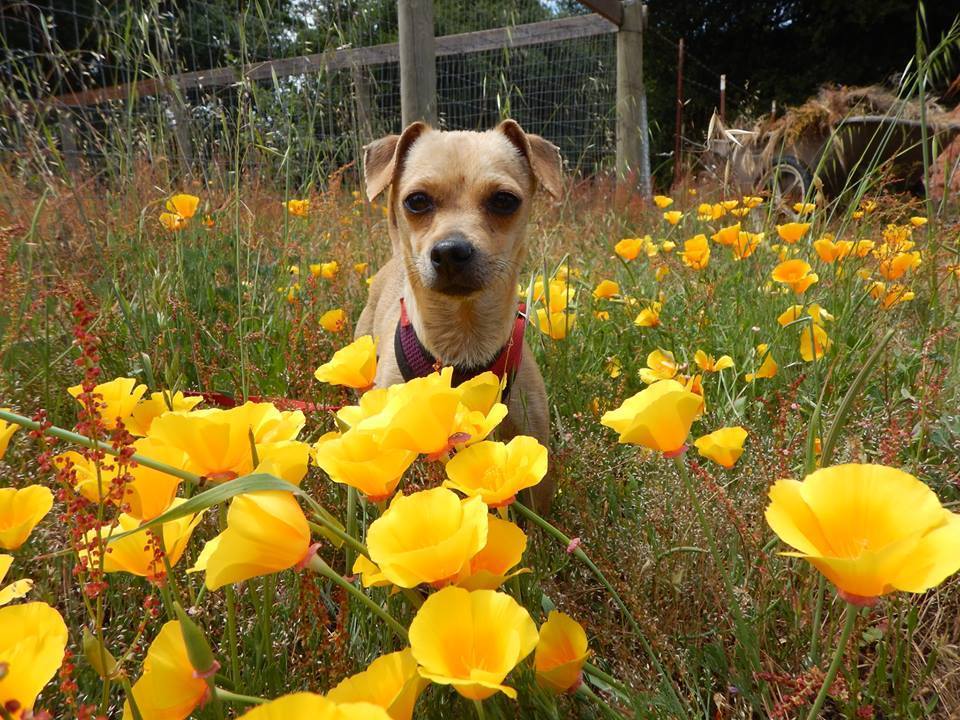 Photo: Shirley Zindler
Though Boo's backstory is unique, she's far from the only chihuahua in need, especially in California. Zindler said the state is "riddled" with stray chihuahuas and chihuahua mixes, a problem that's also been documented by the Associated Press.
The breed experienced a huge surge in popularity in the late 1990s and early 2000s, fueled by the movie "Legally Blonde," celebrity pets like Paris Hilton's "Tinkerbell," and the Taco Bell chihuahua.
"That ad campaign did not sell any more tacos, but it sold chihuahuas," Zindler said.
When people acquire chihuahuas simply because they're the trendy new pet, they often wind up abandoning them at animal shelters or, worse, on the streets.
Zindler said she's urged those who were interested in Boo to consider adopting a shelter dog in their communities.
"Friendly dogs are euthanized every day for lack of resources," Zindler said.
Calling all HuffPost superfans!
Sign up for membership to become a founding member and help shape HuffPost's next chapter
BEFORE YOU GO