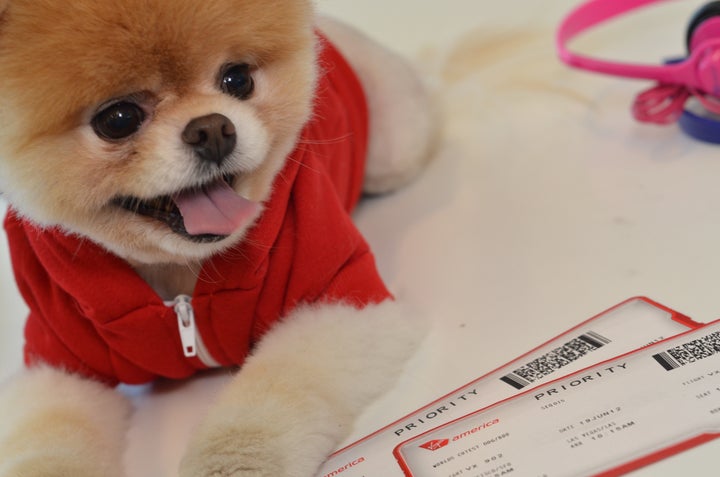 Boo, the world's cutest dog, has now become the world's cutest airline ambassador. The adorable Pomeranian has just accepted a post as Official Pet Liaison for Virgin America Airlines.
Photos of the pooch aboard one of the airline's mood-lit aircraft at San Francisco International Airport popped up on Virgin's Facebook page Wednesday, touting Boo as its newest executive.
"As a pet-friendly airline we want our guests -- those on two legs and those on four -- to have as comfortable and enjoyable experience as possible on Virgin America," Virgin America spokeswoman Abby Lunardini told HuffPost Travel in an email.
Virgin America travelers can also keep their eyes peeled for pet-friendly travel advice from Boo in the months to come.
Related
Before You Go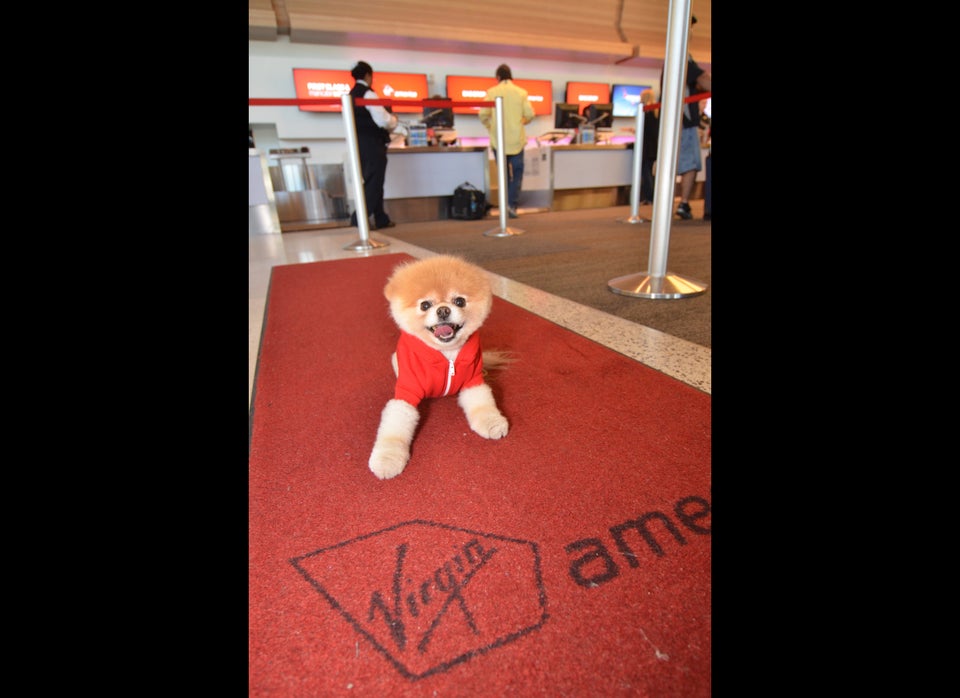 Boo For Virgin America