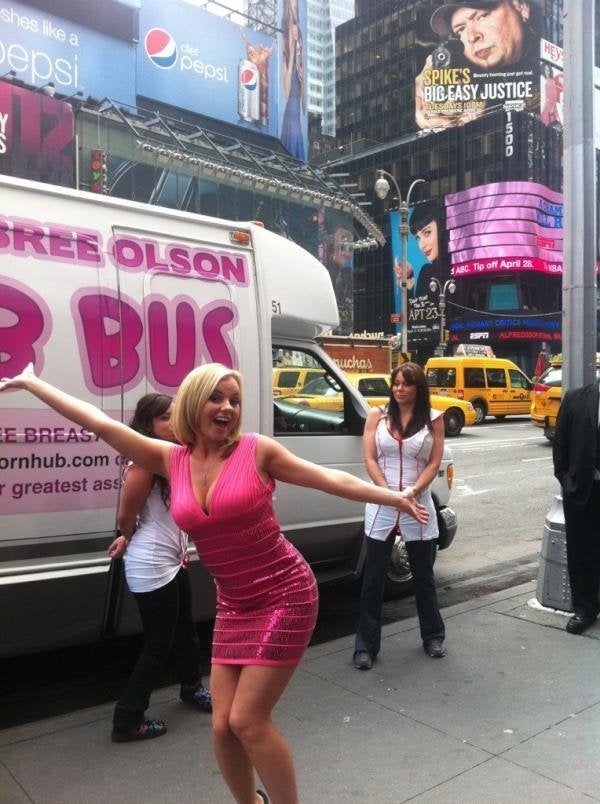 Usually when a woman touches herself for a porn company, one might question her morals or motivation. One streaming porn website took to the streets to change that assumption -- at least for a single day.
"Hop on board the bus and find out how to feel boobs...the right way!" the site promised.
And we've got to hand it to Porn Hub, they weren't just playing doctor for a mid-year reminder about breast cancer.
Medical professionals like plastic surgeon Dr. David Shafer joined Olson on the tour of stops in midtown Manhattan, offering instructions on conducting proper self-examinations and providing free screening services on-site, Fox News reported.
"Porn hub came to me with this idea to do breast cancer awareness," Olson told Fox News. "They figured, you know, breasts are a large part of our industry, and the two would kind of coincide."
So if all else fails with the 2012 politicians, ladies, we've still got porn on our side ... er, front.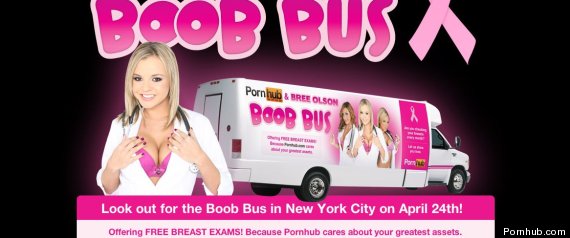 CORRECTION: Following a Fox report, this article incorrectly stated that Dr. Shafer was a representative of the American Board of Plastic Surgery. He is certified by the board, but was not sent by the group as a representative to the event.
Popular in the Community