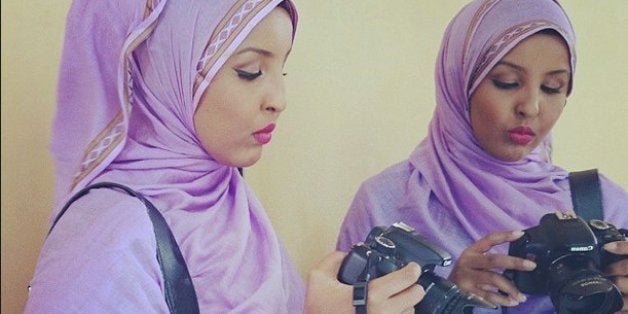 Since a devastating civil war that began in 1991, Somalia has faced severe and devastating conflicts. Attacks by the militant Islamic group Al-Shabab in Somalia and surrounding countries have contributed to an international reputation for the northeast African country as a locus of deadly violence.
Ugaaso Abukar Boocow, a 27-year-old Somalian woman who works for the Ministry of Reconstruction, which focuses on planning and development in the troubled country, decided to turn to Instagram to help change Somalia's image away from its association with terror and destruction.
"Although devastated by the war, the future of my country is very promising. We are living in an era when social media is a reliable source of information. And it's fast! So, I've taken the opportunity to show the story of a human and pleasant side of Somalia," she explained to Le Monde.
On her vibrant Instagram account, Boocow portrays Somali dishes, places to live, and fine sand beaches -- not to mention plenty of selfies in vibrant Somali prints. She's posted nearly 500 pictures of her "human and pleasant" Somalia -- and amassed 74,500 followers in the process.
This post originally appeared on HuffPost Maghreb and was translated into English. It was adapted for an American audience.
Calling all HuffPost superfans!
Sign up for membership to become a founding member and help shape HuffPost's next chapter