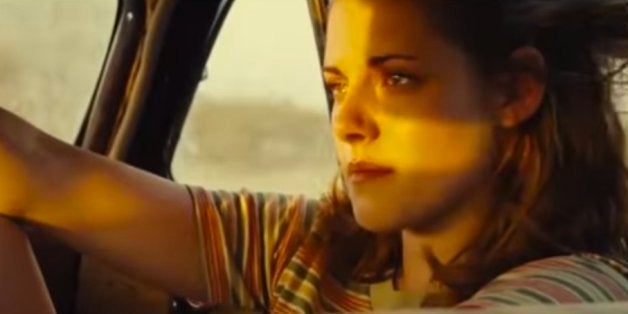 Casting directors often mess up royally when choosing which actor should portray iconic, beloved and unforgettable characters onscreen. HuffPost Entertainment's team rounded up some of those bad casting decisions, because, UGH:
Keira Knightley as Elizabeth Bennet, "Pride and Prejudice" (2005)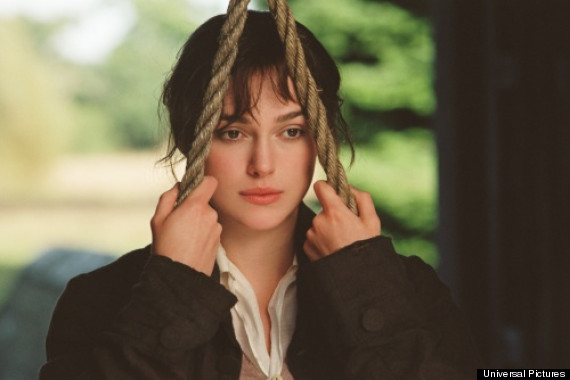 After the perfectly cast, scripted, and executed 1995 BBC version of Jane Austen's "Pride and Prejudice," Focus Features and Universal Pictures faced an unenviable challenge: surpassing an adaptation whose stars were still young enough to qualify as mainstream heartthrobs. (Colin Firth? Jennifer Ehle? Sheer heaven.) The 2005 film triumphed on cinematography, but it misstepped gravely by casting Keira Knightley, she of the clenched teeth and many period pieces, as Elizabeth Bennet. Between the butcher job the script did on Austen's delightful dialogue and Knightley's tendency to snap out lines of charming banter as if she's litigating a capital case, the light romantic comedy at the heart of the novel transformed into something that felt a bit more mean-spirited. In the book, Elizabeth is a kind, warm and witty -- if stubborn -- young lady; in Knightley's portrayal, she seems needlessly rude and even cruel at times. On a purely superficial level, Elizabeth is described as somewhat pretty but by no means gorgeous -- an entire plot point revolves around her insufficient beauty -- but refusing to brush Knightley's hair throughout utterly fails to disguise the fact that she possesses model-esque good looks. Badly done, casting directors. --Claire Fallon
Josh Hutcherson as Peeta Mellark, "The Hunger Games" (2012-present)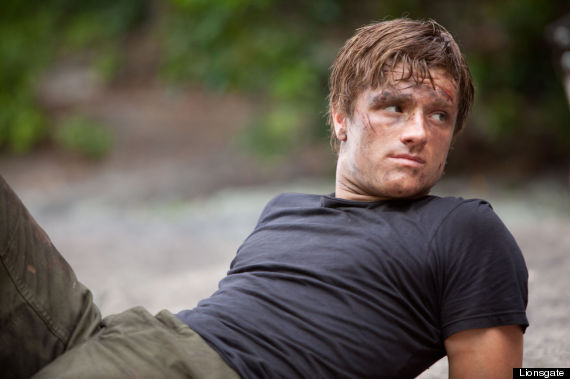 Although Hutcherson nabbed his character's sincere, loving and self-sacrificing personality on the screen, I don't think he was the best choice for Peeta Mellark in "The Hunger Games" movie franchise. First off, in Suzanne Collins' books, Peeta is described as being "medium height with a stocky build" -- Hutcherson is 5-foot-6, which, to me, is not necessarily medium height for a man, nor is he, ahem, stocky. Also, the fact that he has brown hair in real-life was sort of a deal-breaker, considering Peeta is known for his "ashy blond" locks. Obviously, Hutcherson has blond hair in the film, but his overall look didn't mesh with the one I envisioned. He has great (friendly) chemistry with Jennifer Lawrence, who plays Katniss Everdeen, but all-in-all, it's barely believable that these two could end up together when Gale Hawthorne (Liam Hemsworth) is his competition. Now that's perfect casting.-- Leigh Blickley
Kristen Stewart as Marylou, "On the Road" (2012)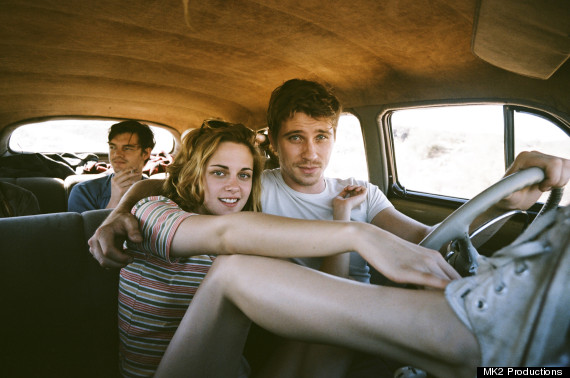 Honestly, Walter Salles's adaptation of "On the Road" was a mess even Jennifer Lawrence wouldn't have been able to salvage. It was oddly sterile compared to Jack Kerouac's gritty, energetic story about a bunch of reckless young people on a glorified road trip. It was covered in a pretty sheen of sepia and lens flare shots, making it difficult to believe that anyone involved in its making had even read the book.

The fact that Kristen Stewart was perplexingly cast as Marylou is almost beside the point. But it's not quite. Marylou is meant to serve as a sort of foil to Dean's wife, Camille, with whom Dean has a young child. Dean has left his family at home to embark on this adventure, but, as it turns out, he's unable to stay committed to free-spirited Marylou, either. It's difficult to imagine Kristen Stewart as anyone other than the perpetually scowling Bella Swan (and even then, her scowling is overdone! Bella is meant to be misunderstood, not in constant, severe physical pain), so her role in the film might be its worst component -- which is saying a lot. -- Maddie Crum
Kit Harington as Jon Snow, "Game of Thrones" (2011-present)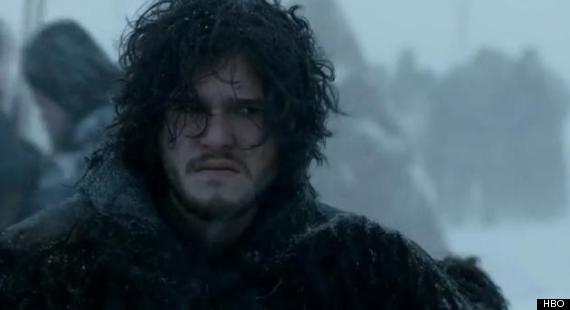 Kit Harington is a good actor, but HBO knows nothing about Jon Snow. As far as body type, the book version is definitely more slight than Harington; however, the biggest issue is that while Snow is supposed to be a solemn character, HBO's version is more emo than Jared Leto at a Hot Topic convention. If Jon Snow was around in real life, he'd be one of the cool kids, hanging out in coffee shops and smoking cigarettes because that's what cool kids do. Harington's Snow would probably spend his days locked in his room watching "Spiderman 2" just so he could sing along to "Vindicated" by Dashboard Confessional. Bottom line, George R.R. Martin's version of Jon Snow took the Black for honor. HBO's version took the Black because it's the same color as his tortured teenaged soul. -- Bill Bradley
Tobey Maguire as Nick Carraway, "The Great Gatsby" (2013)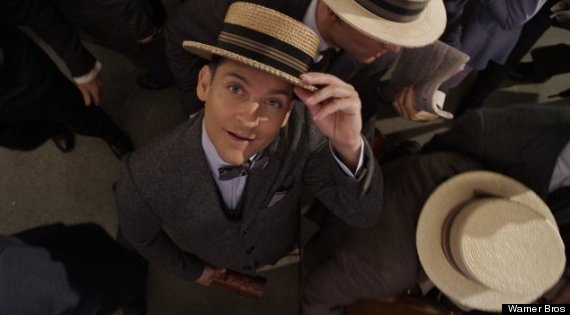 There are many reasons I don't enjoy Tobey Maguire as an actor, but to simplify, all that needs to be referenced is that "cool" scene in "Spider-Man 3" -- you know which one I'm talking about. Then, just when I thought his career would simmer out, he was cast as Nick Carraway in "The Great Gatsby." There was a lot about that movie that served injustice to F. Scott Fitzgerald's novel, but nothing made it more unpleasant for me than Maguire's adaptation of Carraway. A day after seeing the movie in theaters, I picked up the book to try to clean the slate, but as I read, all I could hear was Maguire's voice, and all I could envision was his seemingly always bewildered look. So I threw the book across the room and haven't picked it up since. -- Ryan Kristobak
Demi Moore as Hester Prynne, "The Scarlet Letter" (1995)
The movie version of Nathaniel Hawthorne's "The Scarlet Letter" is itself an embarrassment to classic literature, but Demi Moore sounds like she's literally just reading lines. She clearly never read the book. -- Zoe Triska
Correction: An earlier version of the article stated that, in Jack Kerouac's novel, the character Marylou was Sal's wife, rather than Dean's.
Before You Go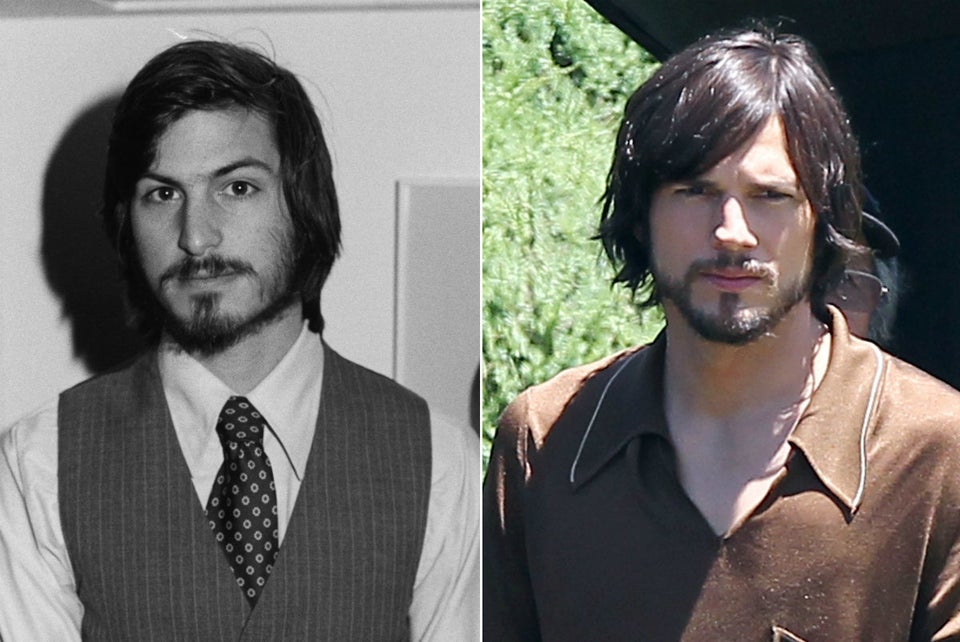 Hollywood Onscreen Transformations
Popular in the Community