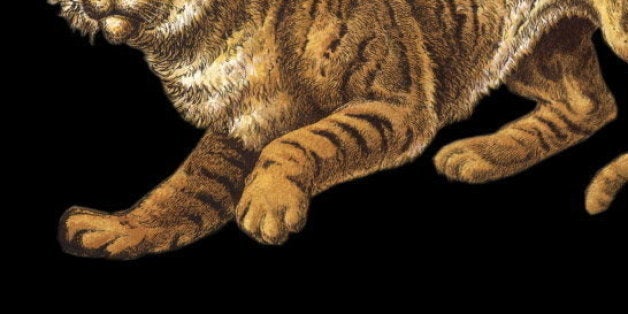 Selecting a book club book can seem as harrowing as the plot of a page-turner. Should you opt for the true story of a valiant trek across the Pacific Northwest, or the underrated, lesser-known classic? Should you ignore your 400-page limit for the sake of discussing The Goldfinch? Should you cancel your book club altogether?
Lest your wine-soaked discourse on what to read eclipse a more engaging conversation about books and life in general, consider these 12 fool-proof book club picks:
The Story of Land and Sea by Katy Simpson Smith
With a PhD in History and an MFA in creative writing, who better to pen a Revolutionary War-era novel than debut author Katy Simpson Smith? Her first book follows a single father and his ailing daughter Tabitha, as he attempts to cure her of yellow fever by taking her to sea. Embellished with flashbacks from the time before Tab's mother died in childbirth, this story is both painstakingly accurate to its era and pleasantly relatable to a contemporary audience.
Read our review here.
Everything I Never Told You by Celeste Ng
Another stunning debut, Everything I Never Told You follows the pain and trauma a family must cope with after the loss of its eldest and most-praised daughter. Ng examines parental pressures, Asian-American stereotypes and various means of coping with grief in her story of a biracial family's gradual unraveling.
Read our review here.
The Round House by Louise Erdrich
In Erdrich's National Book Award-winning novel, 13-year-old Joe seeks out the details of the brutal crime his mother was a victim of -- she was attacked near a round house on a sacred portion of an Indian reservation, and has since fallen silent. Joe's dad turns to the law to make sense of the action, but his son wants to know more about the explanations that can't be quantified.
Land of Love and Drowning by Tiphanie Yanique
After their father, Captain Owen Arthur Bradshaw, drowns in a shipwreck, three children are left to pick up the pieces. Yanique's novel shifts between their intertwined narratives, occasionally adding commentary from an omniscient narrator. A unique contribution to the canon of Caribbean literature, Land of Love and Drowning indirectly discusses familial relations and the Westernization of the modern world.
Read our review here.
Less a work of historical fiction than a commentary on the emphasis American culture places on constant reinvention, Bloom's novel follows Eva and her sister Iris -- a bookish introvert and an outspoken actress, respectively -- to Hollywood and Brooklyn, where they work odd jobs and question the value of their relationships. Iris's brazen pursuit of a married woman ends in heartbreak, and the sisters become estranged. Interspersed throughout their story are letters the two have written each other. Lucky Us is a quasi-epistolary novel that anyone interested in World War II-era stories is sure to enjoy.
Read our review here.
The Empathy Exams by Leslie Jamison
The first essay in Jamison's collection welds her experience working as a medical actor with a more objective take on the meaning of empathy. The remainder of the book follows suit; each imbues her astute observations with her personal narrative. The result is a deeply moving work that calls into question the value and changing nature of female pain.
It's not immediately clear why Ash Thompson, the tough, driven protagonist of Laird Hunt's Civil War novel, decided to disguise herself as a man and enlist in the Union army. As her motivations are revealed, so is her deep nostalgia for the life and husband she left back home. Written in the rich dialect of the American Midwest, Hunt's story is quick and compelling.
Read our review here.
Behind the Beautiful Forevers by Katherine Boo
Behind the Beautiful Forevers may be Katherine Boo's first book, but it's certainly not her first foray into covering disadvantaged communities and societal rifts between rich and poor -- she's won a Pulitzer and a MacArthur grant for her journalistic work. This book is the result of the three years she's spent in and out of India, surveying a heartbreaking settlement staked out near swanky hotels in Mumbai.
The Tiger's Wife by Téa Obreht
The Huffington Post selected The Tiger's Wife for our (now discontinued) book club in 2011, and with good reason: Obreht's portrayal of a southeast Europe corrupted by war -- yet inspired by legends and fairy tales -- is both touching and deeply important. Natalia has returned to her roots in Balkan country to lend a hand at an orphanage, and investigate her grandfather's sudden, mysterious death.
Lorrie Moore's latest short story collection may not showcase the writer at her wittiest -- Birds of America wears that crown -- but it does serve up many discussion-worthy points, and does so in a humorous way. The characters in Bark aren't only coping with divorce, they're confronting America's involvement in Iraq, too. And there are plenty of quiet, hopeful moments for readers to savor amid the thought-provoking emotional tumult.
The UnAmericans by Molly Antopol
Another short story collection -- this one hailing from the National Book Foundation's annual selection of rising writers under 35 -- Antopol's debut follows political dissidents, Israeli soldiers, and other characters who are in some way inhabiting the fringes of their respective societies.
A Constellation of Vital Phenomena by Anthony Marra
Set in Russia during the Chechen Wars, Marra's story chronicles two doctors' attempt to rescue an orphaned girl, only to discover that their lives are intertwined in ways previously unimaginable. It's as much a work of historical fiction as it is a heart-pounding thriller.
Related
Popular in the Community