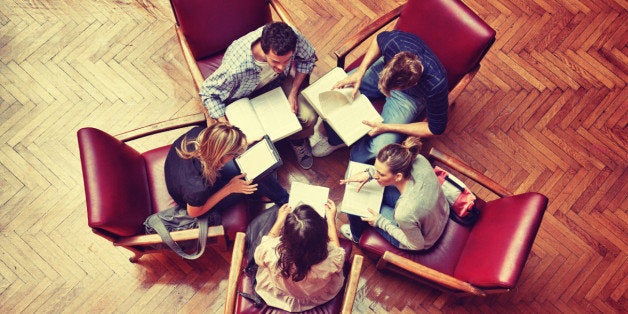 "Don't waste your time," a fellow writer said to me when he learned I was planning to meet with a book club. "There are so few people there, there's nothing in it for you."
As an author of psychological suspense thrillers, I've been invited to several book clubs to talk about my novels. It's a very engaging kind of contact with readers and is unlike speaking at libraries, being on a panel of authors or talking to members of an organization.
Invariably, the meeting is held at one member's home. The atmosphere is warm and welcoming. There's always something delicious to nibble on along with some wine. The members (usually between eight to 12 friends) are enthusiastic and appreciate my having joined them. Everyone in the group has read the book. That's not the case when I talk to groups in other settings.
Since everyone is familiar with the novel, there can be no spoilers, and I'm not concerned about divulging too much of the storyline. Members ask penetrating and pertinent questions about plotting, characters, language, the themes and psychology within the novel. It's a free, open-ended give-and-take often meandering to topics relating only peripherally to the novel. For me, it can be exhilarating.
By the second glass of wine, some club members feel comfortable tossing criticisms my way. It's part of the intimate nature of the setting. As a result, lively discussions with agreement and disagreement swirl about the group. This has been eye-opening for me, as group members begin heatedly discussing some of the deeper psychologic and social implications of the plot-line and characters. There have been a few times, when the discussion made me realize I'd tapped into a deep well of emotional or even philosophic issues. These revelations have never happened when I've spoken at libraries and organizations.
For instance, in one of my novels, the protagonist's name is Adrian. I was asked by a book club member if I'd purposely chosen that name because it's not gender-specific. I was astounded. Not only had I not consciously thought about it, but the gender ambiguity of the name itself is relevant to a crucial scene in the novel's first chapter and beyond.
The book club experience is one of real connectedness. Invariably, at the end of the evening, the members want a group photo; and we make plans to stay in touch by e-mail, Twitter and Facebook. I'm always invited to return for another discussion when my next novel is published.
Could an author ask for anything more?
Mark Rubinstein is the author of Mad Dog House, Love Gone Mad and The Foot Soldier
Popular in the Community