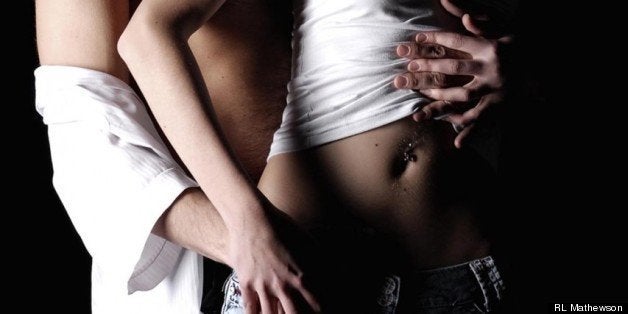 With self-publishing settling into the mainstream, fierce competition has upped the ante for indie authors. The finest books boast strong, well-written stories. But to rise to the top, to gain traction with readers, even the best book needs a dynamic cover. Recognizing this, savvy indies invest time and energy into creating striking cover designs. As a result, it's becoming nearly impossible to differentiate between self- and traditionally published books.
"I'm blown away by the great covers on books by indie authors," says Smashwords founder Mark Coker. "The quality of cover design today is head and shoulders above what it was just a few years ago."
A book's cover is the first thing a potential reader sees and it can make a lasting impression. "Our brains are wired to process images faster than words," Coker explains. "When we see an image, it makes us feel something." A great cover, he says, can "help the reader instantly recognize that this book is for them."
If a great design has gut-level emotional appeal and the power to entice readers, a poorly designed cover can be a real turn-off. A book's description is the "first and foremost concern" of the blogger and book reviewer known as "The Picky Girl." Still, she thinks twice before accepting or buying a book with a bad (or cheap looking) cover. "I wonder what other areas lack quality and refinement," she says.
Like Picky Girl, Naomi Blackburn, one of the world's top Goodreads reviewers, founder of the group The Sisterhood of the Traveling Book, and author of the business advice column The Author CEO, selects books based primarily on their description. But Blackburn, too, passes on books with bad covers. "If the cover seems to be nothing more than a catalog photograph with block lettering, I bypass it," she says. "If the author didn't care enough to dedicate time/effort to their cover, I wonder how much time they put into the book itself."
According to Coker, there's a clear connection between great covers and great sales. "In addition to promising what a book will deliver, the [cover] image also promises (or fails to promise) that the author is a professional, and that the book will honor the reader's time." Over the last five years, at Smashwords, they've seen numerous examples of a simple cover change causing the author's sales to break out. As Coker documents in his free ebook, The Secrets to Ebook Publishing Success, R.L. Mathewson, a romance writer, went from selling five or six copies a day of her novel, Playing for Keeps, to over 1,000 a day simply by updating her cover image.
An outstanding cover may also attract the attention of retail merchandising managers, which can translate into a boon for sales. "When ebook retailers select books for special merchandising features, cover design is paramount," Coker says. "A great cover combined with great reader reviews is a killer combination."
A great cover also makes a book easier to market, says Diane Saarinen, publicist for the Saima Agency, a PR and author-services company. The agency offers blog tours among their various marketing services. "Bloggers are inundated with pitches. You need an edge like that [a professionally produced cover] to stand out."
For authors, cover choices create and affect perceptions of their brand. "Readers remember book covers," Saarinen says. "They tend to remember them much more clearly than, say, an author's website." The right font can have a major impact on brand image, in Picky Girl's opinion: "When you think of any brand you know and like, you're also identifying them with a particular font (think McDonald's, Disney). Similarly, the Harry Potter font is instantly distinguishable and an example of a font fitting its book well."
Kris Miller, the designer for the Saima Agency, has been designing books for the past two decades for clients, including major New York publishers such as Random House and Penguin Books. When designing their covers Miller encourages authors to think a few books ahead. "Even if a book isn't part of a series, there should be a continuity that communicates who the author is to potential readers," she says.
Occasionally, Miller comes across an indie author, with no prior design experience, who thinks a computer application like Adobe Photoshop can turn book design into a do-it-yourself project. "I try to educate them that Photoshop, like a paint brush or a pencil, is only a tool—what's important is who wields it. A designer with over two decades of professional experience is going to do a far better job designing your cover than your well-meaning friend who happens to have Photoshop Elements on their laptop. It's an old adage, but you get what you pay for."
Author Patti Davis, who recently published her first indie book with Amazon KDP and Createspace, worked closely with her designer, Donna Casey (Digital Donna) to create the striking cover for her well-received novel Till Human Voices Wake Us. The novel begins with the drowning of a child. In an early scene, the protagonist remembers dancing on the beach with her mother when she (the protagonist) was a girl. The scene comes back later in the book. For Davis, this image—the rainy day, the muted colors of the sky and the sea, the poignant image of a mother and daughter dancing—communicates the essence of the story, a quality she considers important. When collaborating with her designer, Davis described in detail the image she had in mind, right down to the length and color of the mother's hair. The cover Casey produced is even more beautiful, Davis says, than she had imagined.
Readers, marketers, and merchandisers know a great cover when they see one, but what exactly are the elements?
"The most important aspect is intangible," Miller says: the book cover should look professional. Clear author branding and great cover art are among the variables Miller cites as contributing to excellence in cover design: "No awkward Photoshop montages or generic stock art." Quality book covers are easily read and have distinctive typography. "Most importantly," Miller says, "there is harmonious cohesion between design elements and market. The art shouldn't fight the typography. A romance novel shouldn't look like a thriller or visa versa."
According to Coker, the elements that give a book the greatest visibility on online retail shelves include simplicity, a clear promise, a professional design with layers and smart use of color, readable text, and appropriate targeting: "If you strip away the words, the image needs to make a promise to the reader. It should promise, 'this is the book you're looking for to experience [the feeling of first love for contemporary romance; fear for horror; edge of your seat suspense for thrillers; knowledge for a non-fiction how-to; the liberating feeling of financial freedom for a personal finance book; an inspiring story of personal journey for a memoir, etc.]"
Remember, Miller says, the cover image will be reproduced in both small and large sizes. "For that reason, a strong, simple image will usually 'pop' better and be remembered by readers." The cover image is especially important for e-books, says Coker. "On an iPhone, the front jacket cover will be merchandised at a size of ½" wide by about ¾" tall. When people refer to this as a thumbnail-size image, it really is."
No doubt, a fine cover gives the author an advantage, Coker says: "A poor cover creates unnecessary friction that prevents a reader from clicking to sample or purchase a book. Great covers eliminate friction." Turns out, the old bromide was wrong: readers really do judge books by their covers.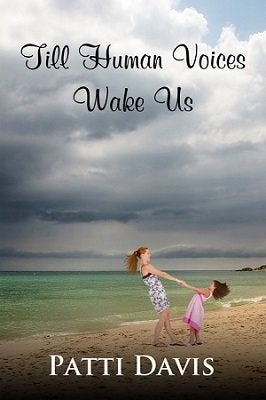 Best indie covers
Related
Popular in the Community