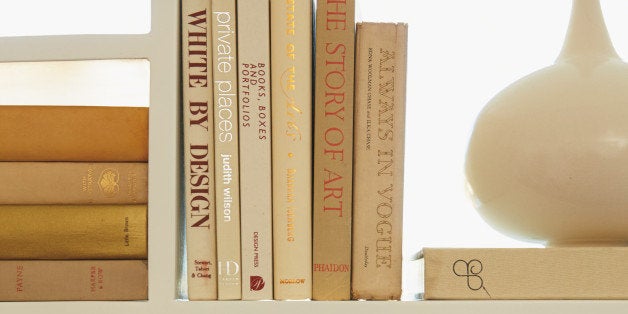 Remember when home decor wasn't complete without a full set of encyclopedias in the living room or a stack of overdue library books on the entryway console? You know, a generation ago or so, when actual books abounded and decorating with them wasn't just a prop styling trick you employed for Instagram?
Alas, e-readers and iPads have completely changed the reading game, though artists and authors like Lisa Occhipinti are seeing to it that the medium doesn't completely fade away. "The act of reading has altered little, but how we experience a book has morphed fully," Occhipinti writes in "Novel Living," her "hymnal to actual, physical books, their forms and functions."
The tome, which recently landed on our desks, includes how-tos on preserving the titles you may still own, but we especially love the section on refashioning them into other types of home decor. Take a look at five of our faves.
Book Cover Bunting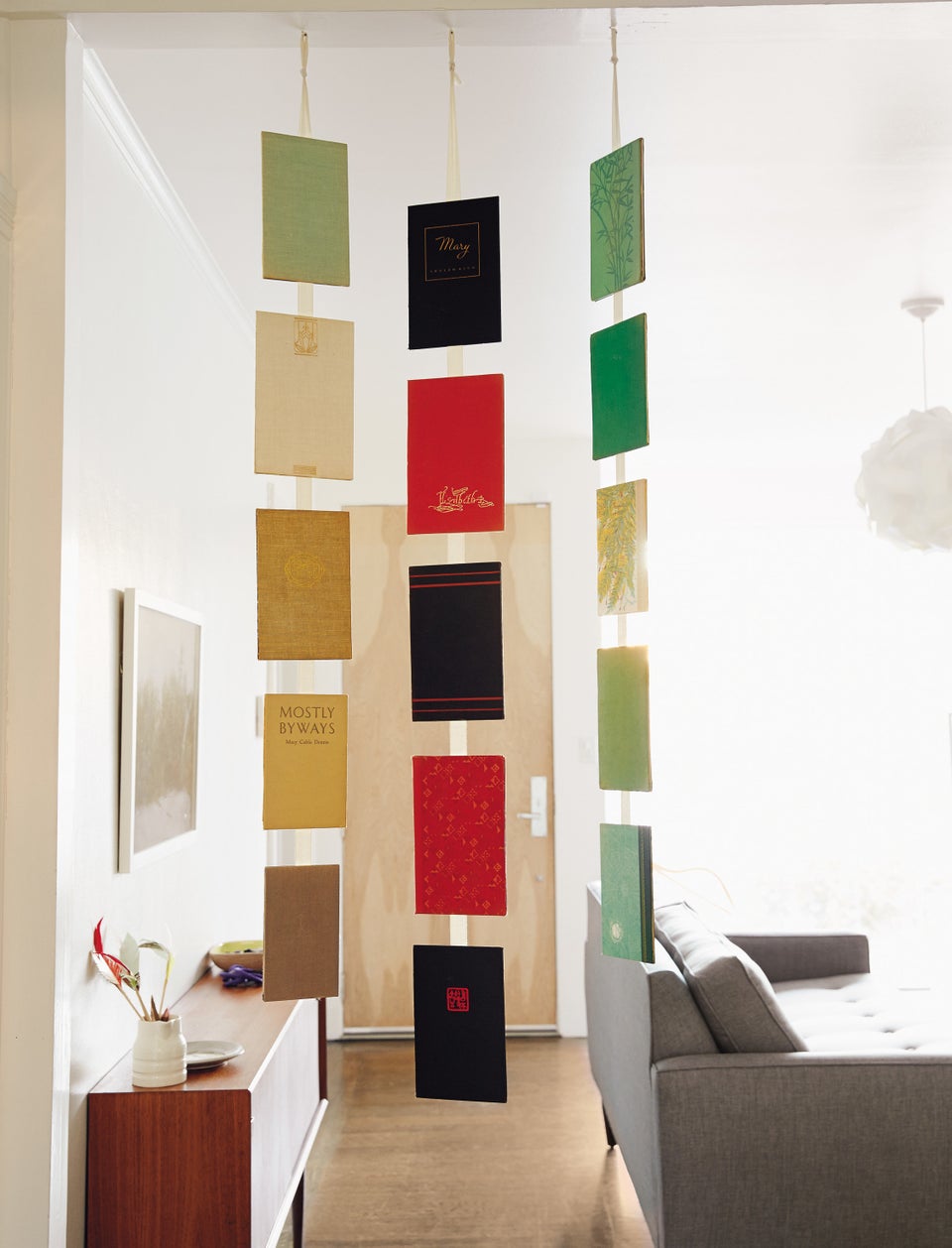 Page Poufs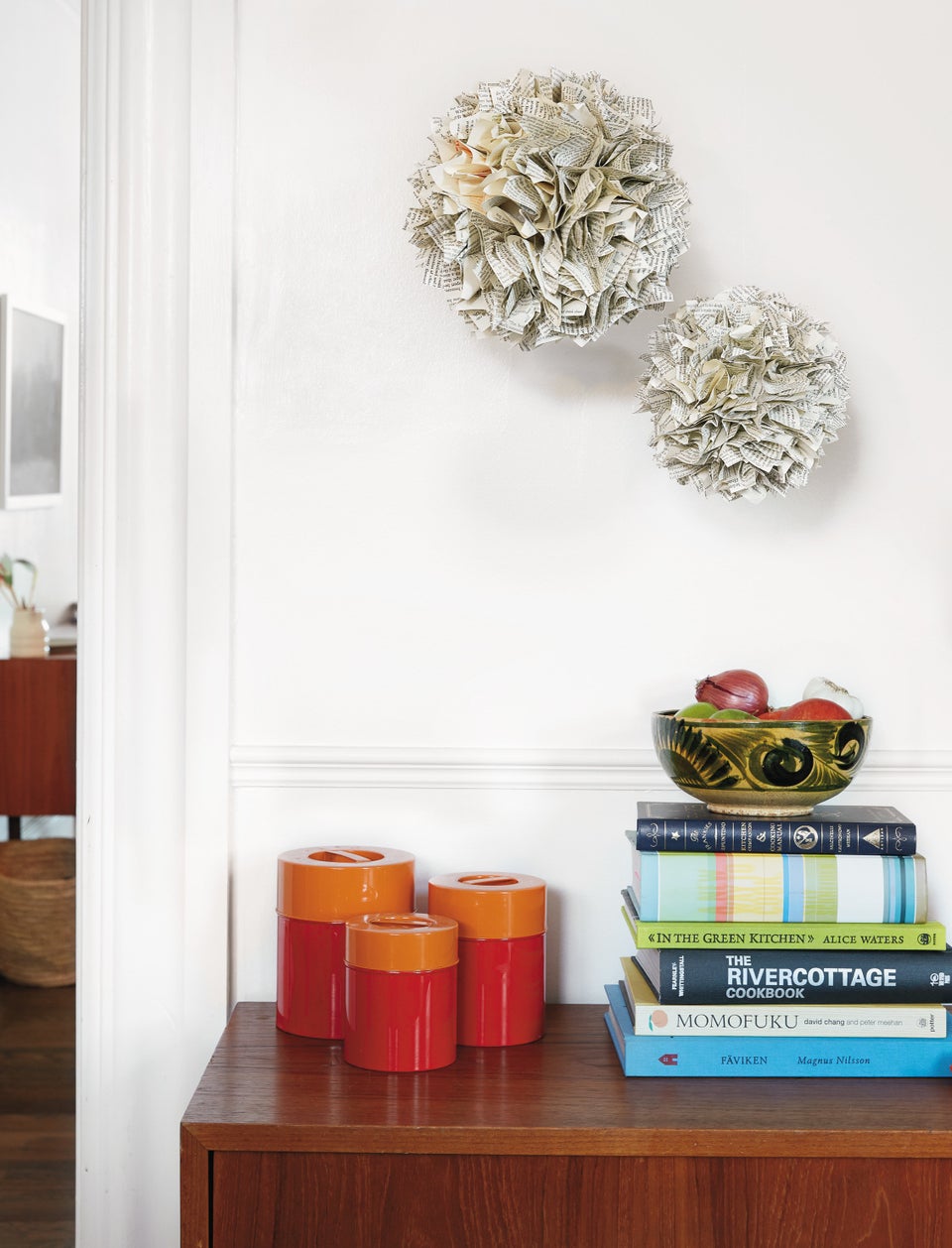 Literary Profiles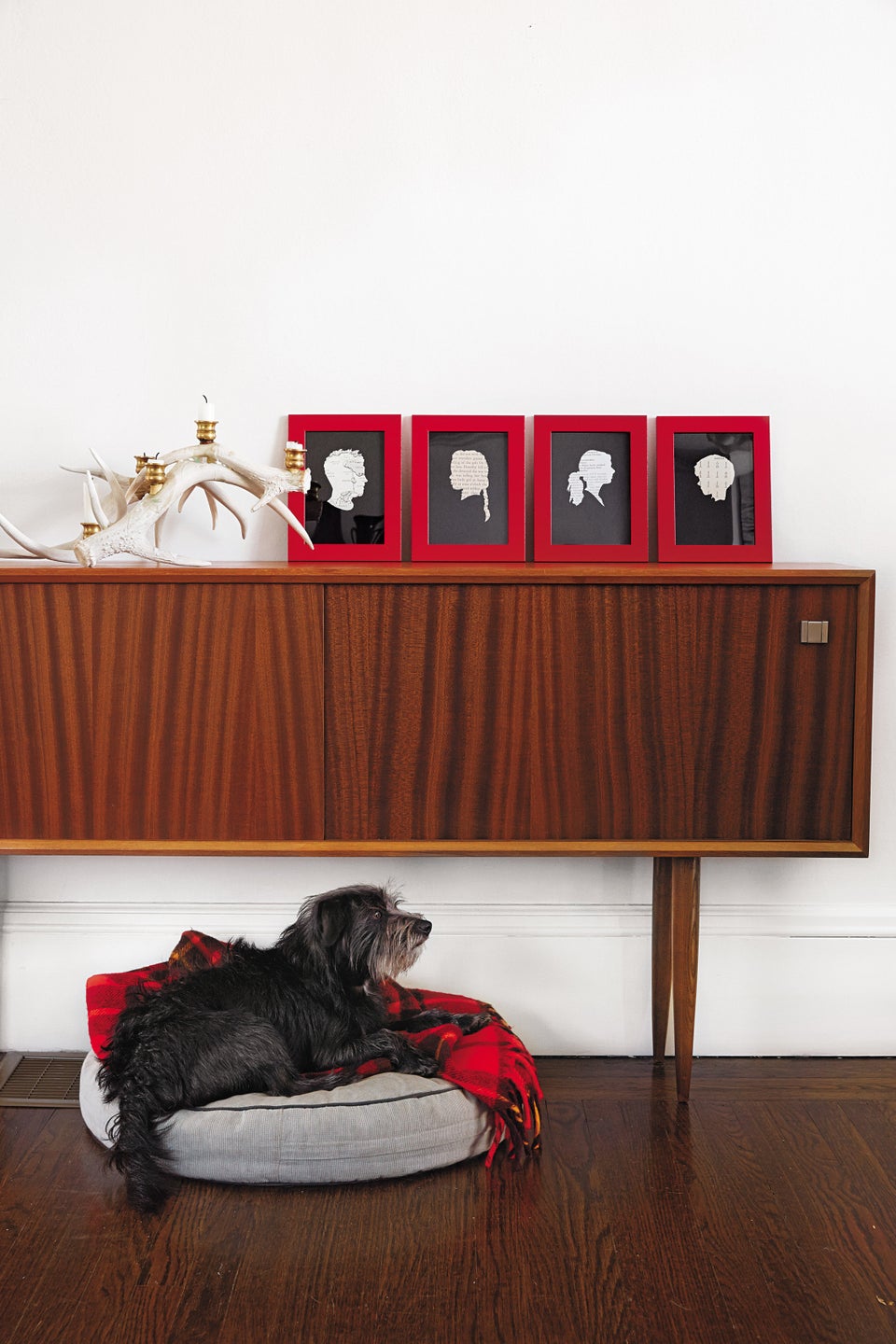 Moveable Feast Table Runner & Napkins