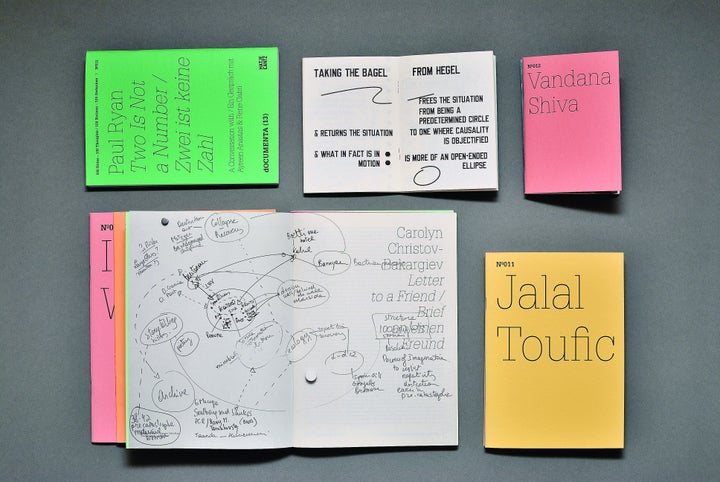 Very often we don't realize how important and essential graphic design is to our everyday lives. Every single piece of information we deal with is somehow designed, and whether we recognize it or not, what is certain is that good design works better and more effectively than bad design. From an advertising campaign made effective through well-designed posters, to a novel that is even more pleasurable to read because of its good typesetting, graphic design can really improve our lives.
Graphic design is the combination of images and words to communicate and inform. Since the invention of the printing press, designers have created inspirational and outstanding pieces of graphic design that have enhanced and innovated our means of communicating.
As a leading publisher in the visual arts, Phaidon have a profound understanding of the power of graphic design, and good design is one of the key elements in our books. We always look for the best graphic designers to work with, and we continuously search for inspirational examples of graphic design by which to be influenced and informed.
The Phaidon Archive of Graphic Design features a selection of 500 great examples of graphic design, chosen from a collection of over 8,000 pieces, which we have amassed for our own internal use.
The 500 that are included in this first selection are all intended to be reproduced on paper, they are all global -- both because they come from all over the world, and also because they have international appeal, and they all represent a new, innovative, effective, or simply beautiful form of visual communication.
We compiled this collection by asking experts in their fields to suggest examples, and/or to comment on our selection. These specialists helped us to find designs we didn't know about, especially in non-western countries, and submitted examples they believed were the 'must-have' designs to be included. After having collected all these opinions and information, we made the final selection.
These 500 cards are not intended to be the last word on the history of graphic design - they are one of many possible selections that could have been made - but each of the featured designs represents a great achievement in its own field, and shows how powerful good graphic design can be.
We will keep on releasing new cards every year, selecting additional entries from our archive, as well as including newly created designs. This will keep the collection alive and up to date, and is one of the reasons we have decided to arrange the archive as a box of cards rather than in a conventional book format.
See some great moments in book design history, featured in the Archive:
PHOTO GALLERY
History Of Book Design
Calling all HuffPost superfans!
Sign up for membership to become a founding member and help shape HuffPost's next chapter