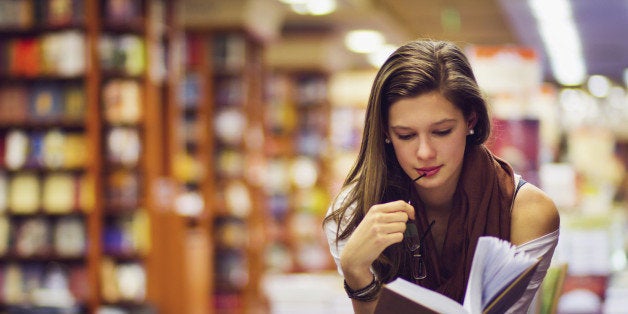 Whatever is happening in publishing today looks to be reflected at the Book Exposition of America (BEA). The annual event, just held May 27-29 at the Jacob Javits center, seems to be shrinking to oblivion. Not only did it begin a half-day later than many attendees realized it would, but it also appeared to cover much less space than it had last year -- and it didn't cover as much space last year as it had in prior years. As a matter of fact, there was a large China presence -- occupying 25,000 square feet -- and if that ground-covering bastion hadn't been in situ, BEA might have looked even more dramatically sparse.
Whereas in previous years, I needed several hours to roam the aisles, this year I was able to wander up and down the fewer aisles in little more than two hours. That includes stopping to talk to people staffing booths as well as running into professional friends along the stroll.
So rather than go into great detail about what is perhaps a BookExpo vanishing act, I'll just mention impressions I had. I repeat that they're only impressions. I can't attest to their accuracy, but here goes:
Not only were there fewer booths, but in the instance of some major publishing houses, the booths were smaller. There was the sense that lip service was paid, and not much more. Simon & Schuster had a presence similar to previous years, as did Chronicle, but other didn't. Some pubberies weren't represented at all. Since it's often harder to note who isn't on hand than who is, I'll only say that off the top of my head, I didn't see Farrar Straus Giroux (missing for a few years now?) or Viking. I may have missed spotting them but maybe not.
Among the booths, moreover, were many for adjunct items--some terrific leather book bags and diaries caught my eye. In this aspect, BookExpo resembled today's prevailing bookstore look, where stock other than books is the first thing spotted on entering. At outofprintclothing.com, I did discover something terrific--white socks covered in black print that announce the titles of banned books through the decades. On one sock the titles are legible; on the other sock the titles have been inked over. They retail for $10. Among additional inventory on display were T-shirts with book cover art and tote bags, one model reiterating the banned-book reminder.
And speaking of tote bags, normally a popular giveaway, I saw fewer. Ordinarily, this might have posed a mounting problem, but since there were fewer giveaways, it didn't. Yes, there were stacks of books for the taking here and there, but I didn't see, say, John Grisham's new one, which I think is called The Fugitive, although that title appears in much smaller print than the author's name and the Theodore Boone name. By the way, the tote bag I picked up blared woodlandmedia.com and contains a pen and a thin post-it pad. I ended up putting very little into the tote, although I did grab a reviewer's copy of Lily Tuck's novel, The Double Life of Liliane (Atlantic Monthly Press) and for reasons that stump me, Constance Lombardo's Mr. Puffball: Stunt Cat to the Stars (Katherine Tegen Books).
It also seemed to me that the booths devoted to children's books were unusually plentiful. I'm not certain whether this indicates more children are buying books (or their parents buying books for them) than they have been and therefore a wider spotlight is being focused on them. It surely would be good news were parents once again reading aloud to their offspring on a hefty scale, but that might be too much to hope for.
Though there were fewer booths, were there fewer attendees invading them? I can't say, because, though the aisles weren't jammed, it might simply have been the mid-to-late afternoon time I was there. I did see several long autograph lines, at least one for the always-popular romance writers desk. I scanned Show Daily on the Thursday I was touring but found no mention of Wednesday's attendance. Either I somehow skipped over the figure, or it wasn't there--suggesting that attendance may have plummeted so drastically off that no one wanted to report it.
New to me this year, although maybe it wasn't new but just hadn't halted me before, was "Authors Marketplace." Occupying the top of at least two--or was it three?--aisles was an arrangement of tables at which sat two people (mostly authors, I think) sharing the desk to hawk single books or, in some cases, more than one. Daniel Melnick was promoting his book, The Ash Tree. I ascertained he is not the producer Daniel Melnick.
I don't know whether Bookcon, which followed BookExpo on the weekend and was open to the public, is new this year. Nonetheless, I walked through that as well on Saturday and noticed many youngsters, often in the company of adults I took to be parents. Children exposed to books are an uplifting sight. I was glad to see it. Their numbers implied that the publishing participants stressing children's book were admirably prescient. Visit a booth where children's books are either not on the list or a small section of it, and drop-bys were scarce. At Overlook, no one other than two attendants was sighted. Nevertheless, one of the Overlookers said that the house's fantasy series had gotten pleasing attention.
That leaves the big question: What about next year? The only thing assured at the moment is that it takes place in Chicago.
Popular in the Community