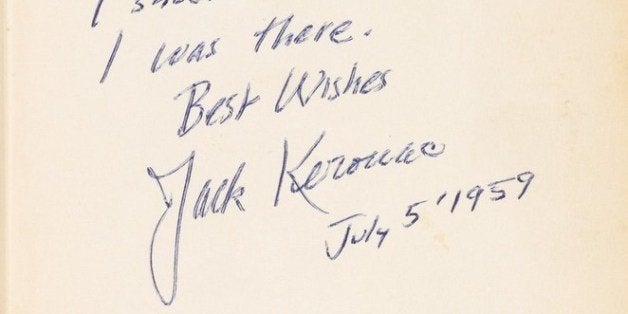 A glimpse into the lives of classic authors, however brief, can be thrilling. We're wowed by photos of their writing desks, we analyze their sleeping habits, and we swoon over their love letters. Which is why a Sotheby's auction showcasing first editions of classic works -- including those inscribed with personal notes from their authors -- is enough to make us salivate.
The exhibition, A Modern Library: The Gordon Waldorf Collection, will take place on April 1, and features such gems as a first edition of William Faulkner's Light in August, inscribed to a childhood friend and estimated to go for somewhere between $40,000-$60,000 (!!!).
Probably the most fascinating item is a first edition of On the Road with an inscription in which Jack Kerouac admits that the book is based on his own life. It reads, "You will find a striking resemblance between Remi Boncoeur in Chapter Eleven and your good friend Henri Cru – As 'Sal Paradise' in this book I should know because I was there."
Check out these 6 fascinating inscriptions from classic authors:
Inscription for 'A Clockwork Orange' by Anthony Burgess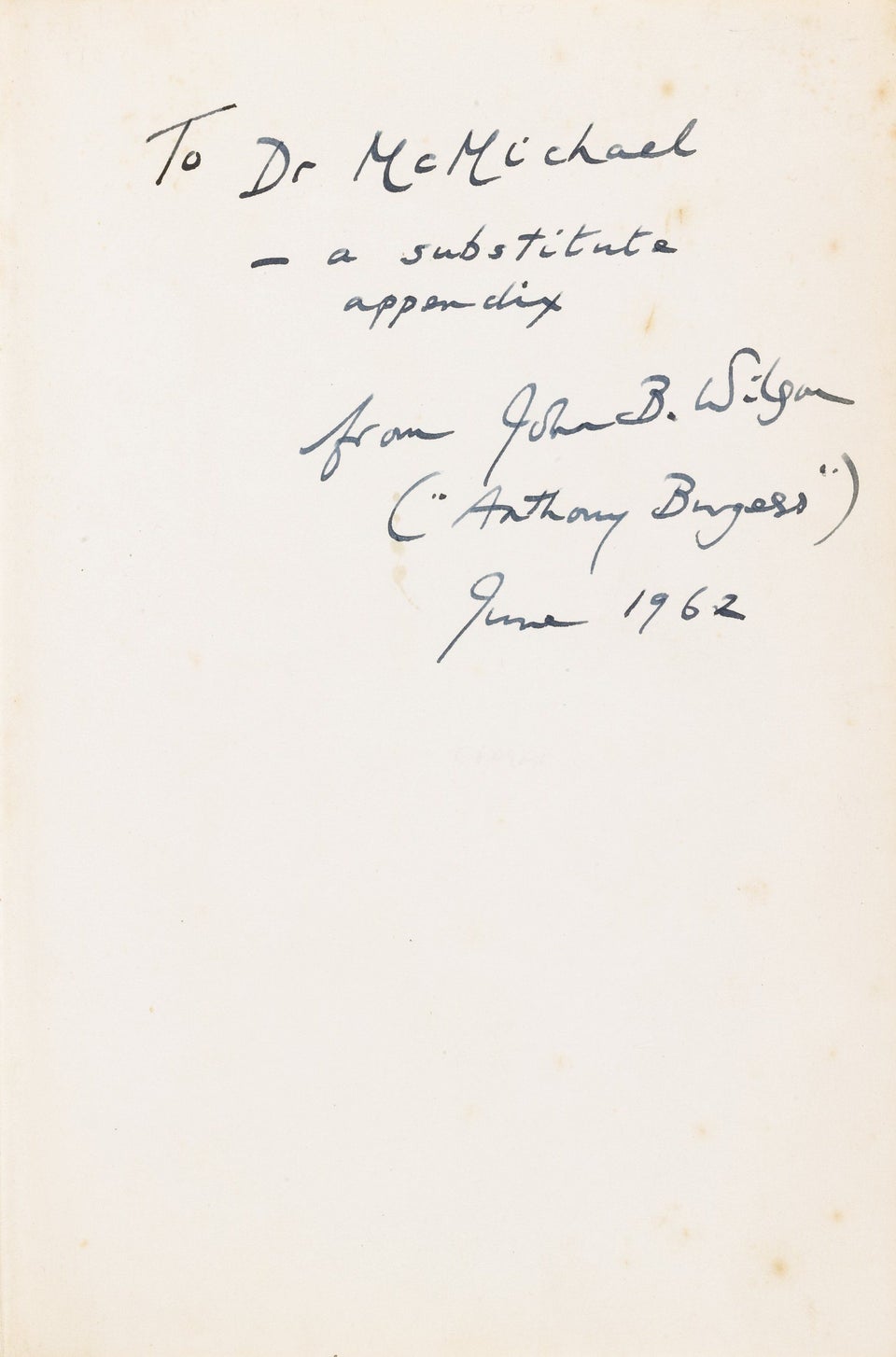 Inscription for 'The Waste Land' by T.S. Eliot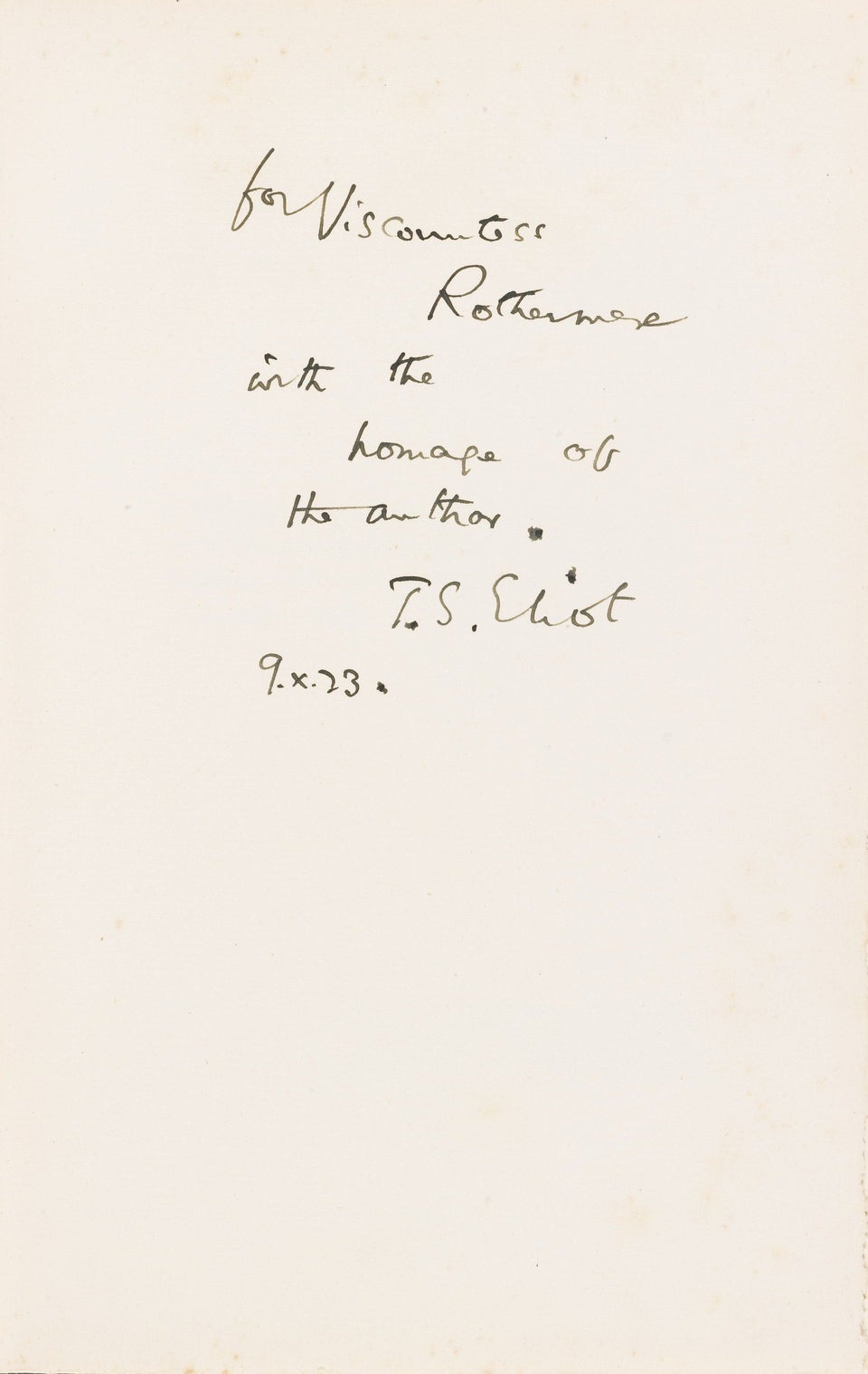 Inscription for 'Light in August' by William Faulkner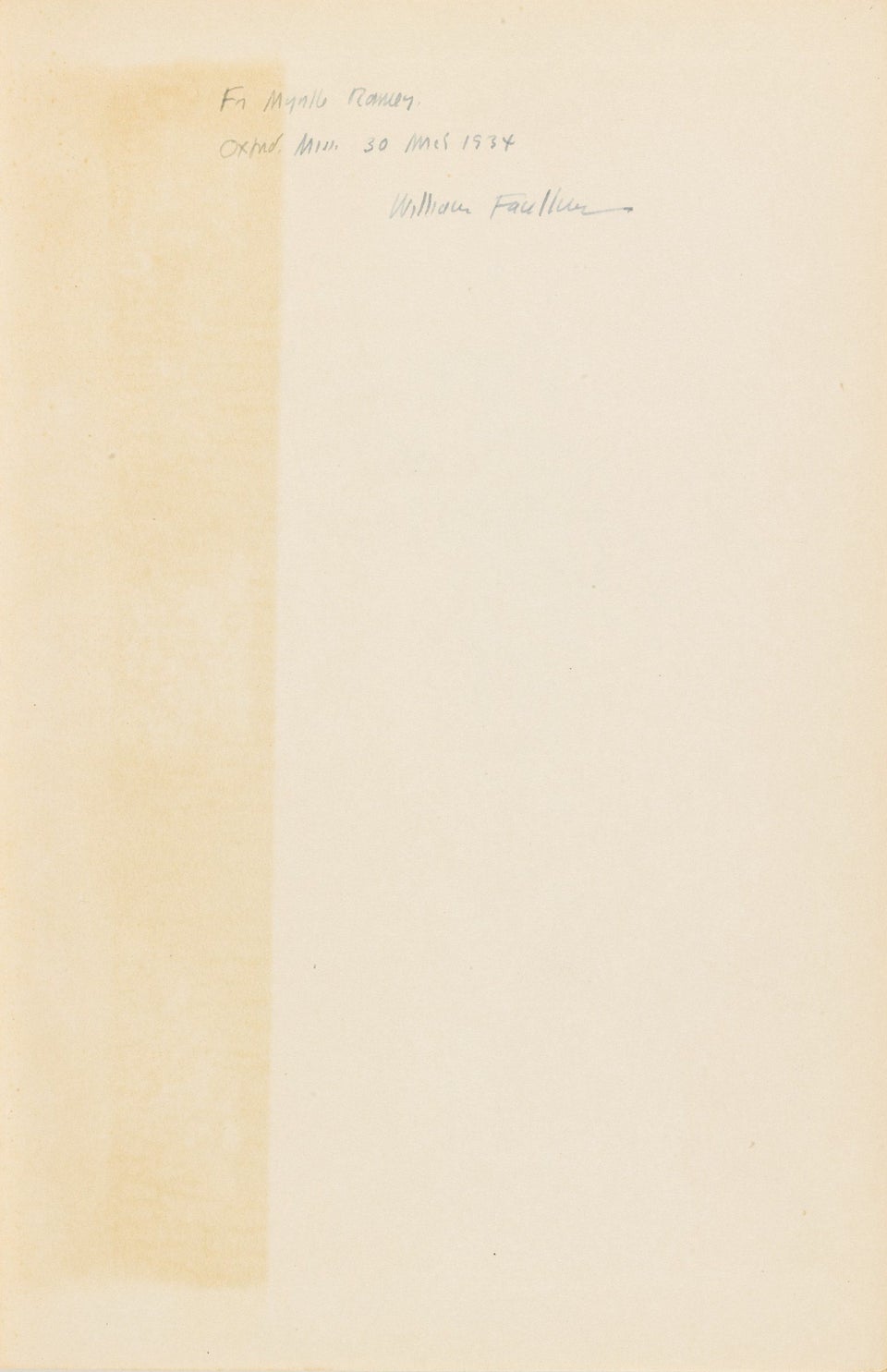 'Three Stories and Ten Poems' by Ernest Hemingway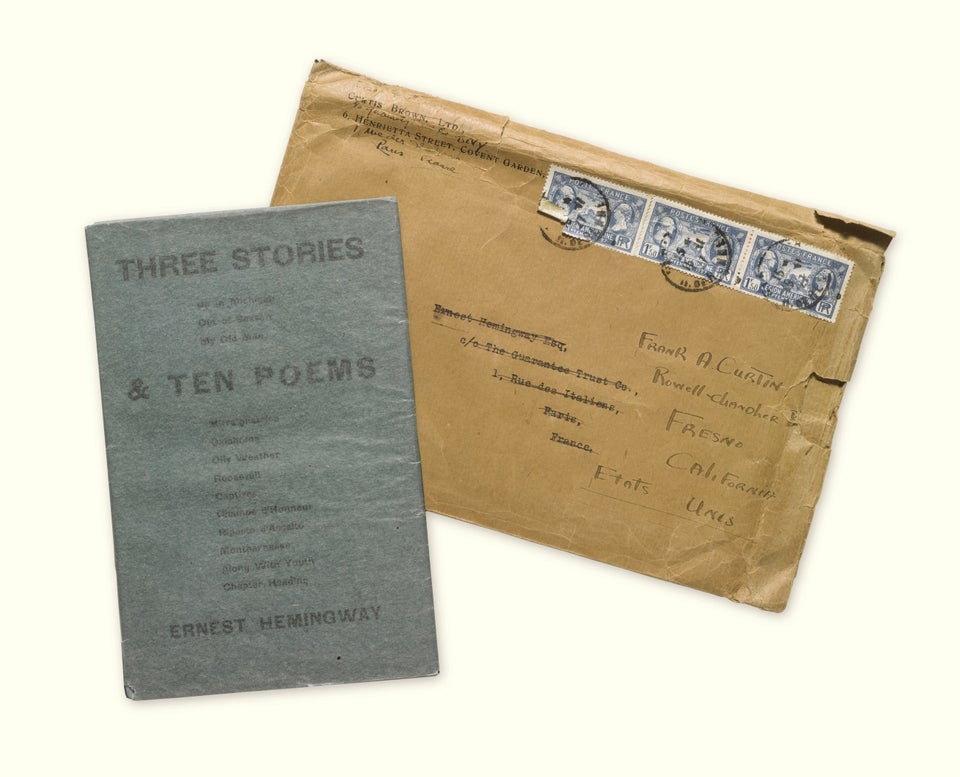 Inscription for 'Three Stories and Ten Poems' by Ernest Hemingway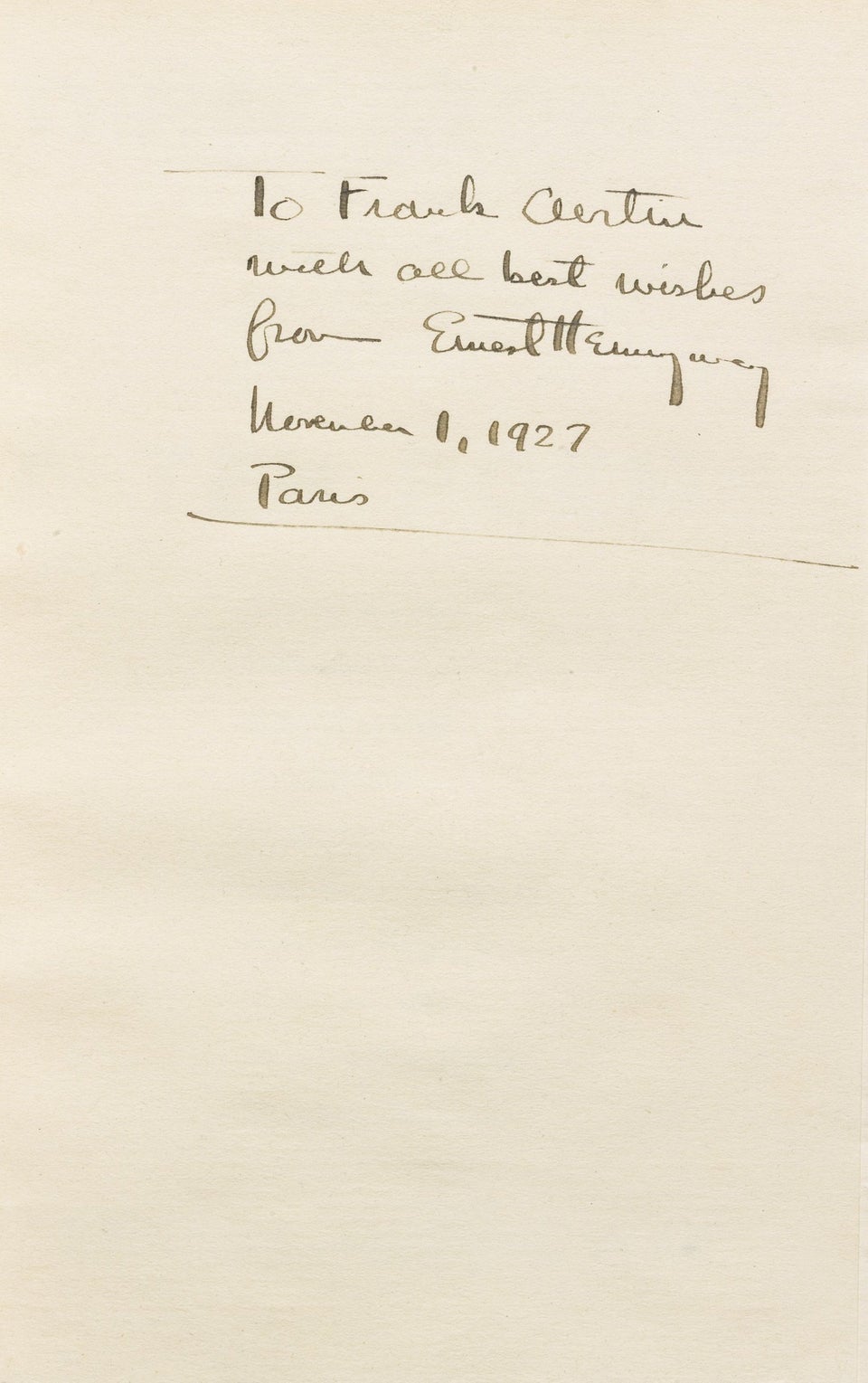 Inscription for 'The Old Man and the Sea' by Ernest Hemingway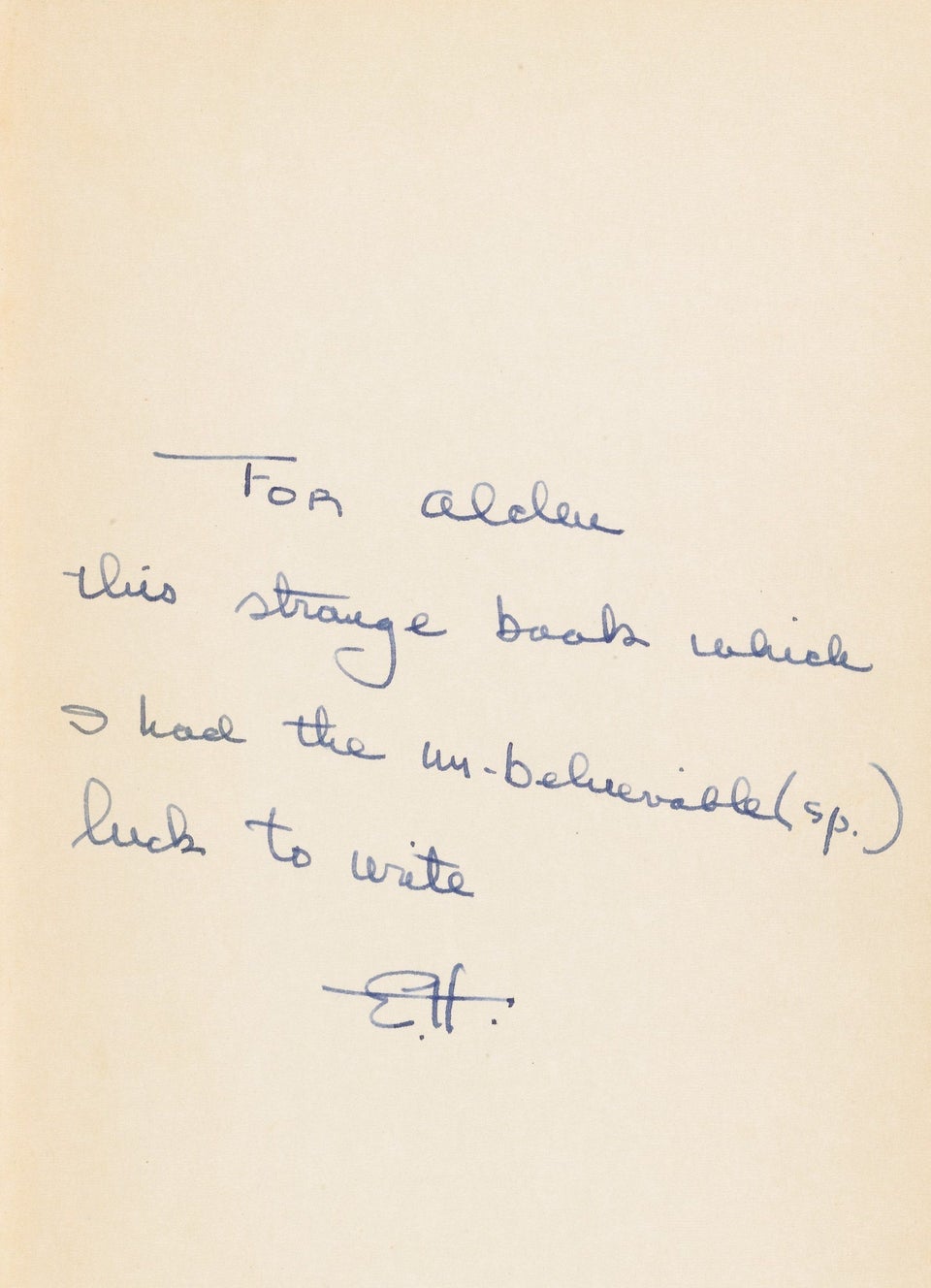 Inscription for 'On the Road' by Jack Kerouac