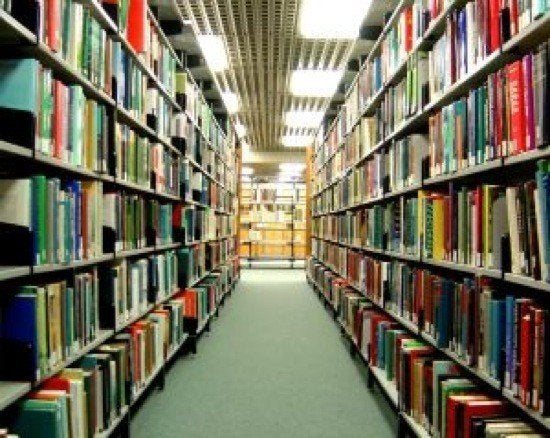 A New Yorker cartoon shows a surgeon and a nurse looking down on a patient on an operating table. The doctor is holding a book. The caption reads: "He said he had a book in him."
That wannabe author is not alone except for one difference. Each year, hundreds of thousands of books are produced without surgery. Getting it out or writing the book is not the major issue for most authors. Historically, though, the big question for authors has been, "Will my book get published?" But now, with the surge of an explosively growing self-publishing industry, the question is not will it get published but "Will I land my book with a prestigious or even not so prestigious, traditional publisher, or will I go the self-publishing route?"
That's not a simple choice for most writers -- and for many, it's not a choice at all. Merely mention self-publishing to some authors and you're likely to get a cringe reaction. "No, no , no!" they will thunder, "I want a 'real publisher.' "
I'm guilty of that myself. Talking recently with colleagues at a professional meeting, I mentioned that I had published a book on the subject we were discussing. "Was it self-published?" one of them asked. I felt insulted and immediately countered that I had published with a major top-notch publisher (a slight exaggeration).
That some self-published books have sold well, that a small number have even become best sellers, and that successful self-published books are increasingly picked up by literary agents and sold to traditional publishers, does not always penetrate the thick wall of resistance. Why? Self-publishing still carries the taint of what used to be called "vanity publishing." Vanity books were thought to have little merit; they served primarily to inflate the writers' egos by allowing them to call themselves "Authors." Even the expense did not deter the vanity writer. In the days before advanced "print-on-demand" technology made it possible to produce books at extremely low cost, vanity publishers charged hefty prices to produce a book. Moreover, authors were often required to buy substantial number of copies of their books, if not the entire print run. (Popular legend says that thousands of these vanity books decorate garages throughout America).
Today's self-publishing has come a long way from the days of vanity publishing. That was evident at the recent Self-Publishing Book Expo in New York on October 2, 2010. The sophisticated panel discussions with major editors, agents and authors, as well as the exhibits, which included self- publishing companies, authors, and firms offering ancillary services (editing, marketing, reviews, etc.), screamed out: "We are contenders and we are here to stay."
As I snooped around and listened in on conversations at the Expo, I noticed that the buzz swirled around a few key questions: "Can a self-publisher distribute, market and sell my book as well as a traditional publisher?" And the most burning question,"What will it cost me?"
Many self-publishing companies, including CreateSpace, the self-publishing arm of Amazon.com, say that there is virtually no cost to the author to create a book and make it available for sale by print on demand -- just about $5 for the hard copy proof, according to CreateSpace.
To probe the cost question, and many other "too good to be true" advertised features of self-publishing, I spent an hour with Aaron Rosenstein, Senior Marketing Manager of CreateSpace. On the matter of the "vanity taint," Rosenstein isn't concerned. "It depends on who you ask -- it's changing," he said. "Everyone is getting into the game -- they see and like the opportunities and the vast distribution channels and networks in the digital world -- especially if you know how to navigate it." He pointed to the fact that hundreds of thousands of books are self-published each year. The numbers, he said, suggest that writers have largely gotten over the taint. He may be right that a sea change is under way. According to Bowker, the company that tracks industry statistics, in 2008 the number of on-demand books published grew to 285,394 compared to 123,276 in 2007, a 132% increase. And the trajectory is expected to continue sharply upward.
Now to the main chase: Does it really cost very little for the author to get a book ready to sell and ship with print on demand? "Yes, that's correct," Rosenstein said. "The total cost for a print-on-demand shipping-ready book with cover, binding and all is typically about $5 for the proof; the price will vary slightly depending on the number of pages, size of the book and optional upgrades. And we provide a link for an author to get an ISBN number, the international standard book number used by booksellers, libraries, universities, wholesalers and distributors."

Once the author approves the proof, it's a go. For an additional $39 authors can get the expanded pro service that will get their books listed in the catalogues of Ingram and Baker and Taylor, the two leading book wholesalers. Those are the catalogues that all the bookstores get. And soon. Rosenstein announced, " we will be offering a service that will get our books listed with foreign publishers and distributers." The entire process from submission of a formatted manuscript to publication typically takes from two to six weeks, he said. That's quite impressive compared to the six months to a year in traditional publishing.
"What's the royalty for the author?" I asked Rosenstein. "If you sell it from your own web site, which links to CreateSpace's eStore, it gets listed on Amazon and the split under the pro service plan is 80% of the list price for the author above the production cost of the book." The production cost , he said, usually runs $3 to $5 (similar to the proof cost), a bit more if it includes special features. For a book selling for $15 the author would receive roughly $8. If the author chooses one of the expanded distribution networks the royalty would range from 40-60%. Any additional optional services that are provided by CreateSpace, such as editing, design, and marketing, are based on fee-for-service and do not affect royalties.
Is self-publishing for everyone? Or should authors first try the traditional route? Rosenstein replied that self-publishing works best for non-fiction books, particularly those in specialty or niche areas in which the author can identify and gain access to the book's potential readership. Rosenstein gave as an example a book on bicycle maintenance, pointing out that the author could probably reach that entire market himself, the very readers that a traditional publisher would seek out, but that an "expert" could access more easily. And for every book the author sold he would receive a far larger share of the revenues than he would with a traditional publisher, which typically pays the author royalties on a sliding scale range that goes from 7 1/2% (for paperbacks) to 10%, 12 ½%, and 15% (after a book sells 10,000 copies). Rosenstein acknowledged that fiction is more difficult to market, but he added the encouraging note that self-publishing offers an opportunity for novels to get attention through word of mouth, publicity and even reviews--and then possibly cross over to traditional publishing.
Backing up Rosenstein's assessment is the fact that more and more successful self-published books are catching the eye of literary agents, who are cherry-picking and selling them to traditional publishers. At the Self-Publishing Expo, noted literary agent Brian Defiore and CEO of Author Marketing Experts, Penny Sansevieri, confirmed that trend. And in an article in Forbes (Oct. 2010), top literary agent Jim Levine cited a number of originally self-published books that he sold to Random House, Grand Central, and Simon and Schuster. Levine commented: "Usually when we take on a self-published book we sell it."
Authors like to see their books on the shelves of major booksellers. What are the chances of getting a self-published book into the brick and mortar bookstores like Barnes & Noble and Borders? That's a challenge, Rosenstein admits. "But it is possible." However, he emphasized, "the author will have to do the work. A lot will depend on the quality of the book, your ingenuity and marketing strategy. Obtaining praise and reviews from prominent people in your domain will also help."
More and more self-published authors are augmenting their own sales efforts with those of the independent marketing and publicity services that are springing up to fill the needs of the burgeoning population of self-published authors. Established book marketing and publicity firms, mindful of a growing trend, are also jumping on the bandwagon, offering well-practiced marketing support to self-published authors. Finally, the self-publishers themselves offer packages that can not only enhance an author's presence in the cyberworld but also in traditional media outlets-- newspapers, radio and TV.
Self-publishing authors will cheer the announcement in August, 2010, by Publishers Weekly, the bible of the book industry, that starting in December 2010, it will be issuing a quarterly supplement devoted to the self-publishing industry that willl include at least 25 reviews of self-published books. That's a big vote of respect and legitimacy. Along similar lines, BlueInk Reviews is a startup company devoted to reviewing self-published books. These developments will help self-published authors of worthwhile books get broader exposure to agents and traditional publishers, as well as other marketing venues.
The word "worthwhile" brings up another question that I posed to Aaron Rosenstein. The "taint" crowd is uncomfortable with an industry that will publish almost anything. So I asked Rosenstein, "Have you ever looked at a manuscript and said, 'This is embarrassing junk. We can't publish it'?" He answered: "We will remove a book if it has illegal content or if it plagiarizes, but we don't censor. We're printers."
My question turned out to be prophetic. A few weeks after I interviewed Aaron Rosenstein an e-book (CreateSpace doesn't publish e-books but the parent company, Amazon, does) endorsing pedophilia sparked public outrage that flooded the media. The book was finally removed from the Amazon site, as was another book by the same author, after some delay.
Although in this instance the culprit was an e-book, the gateless portals typical of the entire self-publishing industry makes almost every self-publisher vulnerable to similar scandals. For example, Barnes and Noble just launched a new no cost e-book self-publishing service, PubIt, on October 4th that boasts, "Newly submitted PubIt content will be available for sale within 24 to 72 hours after upload." There was no mention of oversight. The fledgling self-publishing industry will have to struggle with the ambiguities of First Amendment rights vs. reasonable community standards of decency and sanity. But at the same time, if the industry hopes to gain public endorsement it will have to muster the courage to take a stand and reject some "literary" droppings prior to them getting into print.

All that said, where does self-publishing fit into the future of book publishing? At the National Book Awards ceremony on November 17th writer and comedian Andy Borowitz, quipped about the state of traditional print publishing: "I said last year that publishing was a sinking ship, I believe that publishing is still very much in the process of sinking. Publishing is a Carnival cruise ship. It's on fire, the toilets don't work, but we are surviving day to day on Pop-Tarts and Spam."
Is it possible that the traditional publishing establishment is committing suicide -- and that publishers are speeding up the process by inattention to the needs and interests of authors and the swiftly changing digital marketplace? Writers who are not big-money authors complain that editors at traditional publishing houses are dismissive if not downright uncivil. Phone calls aren't returned, production timetables are erratic, and publishers are requiring that authors bring a full marketing plan and significant publicity connections and support to the table.
Then there's the pervasive complaint, especially during the current recession-driven belt tightening, that traditional publishers are simply not making an all-out effort to sell their authors' books. Another New Yorker cartoon astutely captures this sorry state of affairs: Editor to would-be author: "We'd like to publish it, do nothing to promote it, and watch it disappear from the shelves in less than a month."
Authors are beginning to catch on. If your publisher is not doing major content editing, significant marketing or publicity, and is demanding that you do virtually all the marketing -- website, workshops, speaking engagements, acquiring friends on Facebook, tweeting everyone you know (or don't know), other social networking -- then you have signed on with a printer that calls itself a publisher. In effect you are self-publishing but without the benefits of self-publishing -- 40-80% royalties rather than 7.5-15% and total control over the publishing process.
Traditional publishing or self-publishing? Which way to go? You've got some facts -- now it's your move.

My interview with Aaron Rosenstein gives his company, CreateSpace, center stage. But keep in mind that there is an astonishing--and growing--number of self-publishers. According to the web site Self Publishing Resources, "8,000 to 11,000 new publishers enter the field every year; they are mostly self-publishers." So, if you want to self-publish it would be wise to Google "Self-Publishers" and check out the rapidly changing landscape of options. At Top10tag you can read reviews of ten prominent self-publishers.
Addendum:
I just learned that my friend Rosa has completed the process of publishing a book with CreateSpace. This offers the exciting opportunity to match promise with practice. I'll meet with Rosa and report back in my next post.
Calling all HuffPost superfans!
Sign up for membership to become a founding member and help shape HuffPost's next chapter