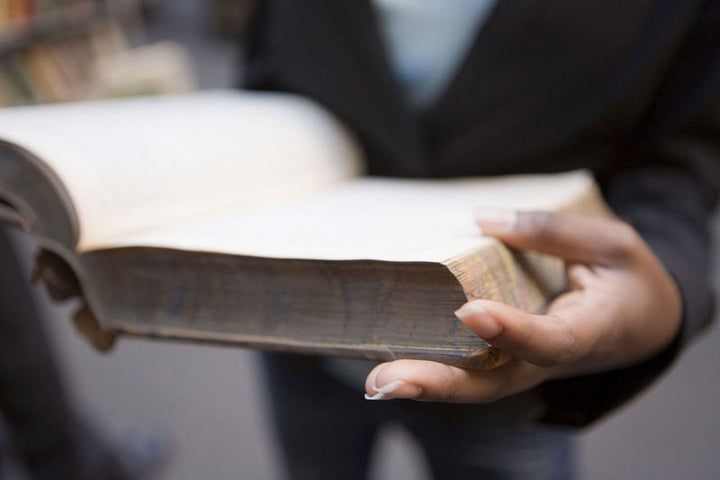 If every book is a new baby, then each launch is its birth. And no matter how many times you release your newest 300-page bundle into the world, there are new experiences to have, new lessons to learn, and surprising new highlights to remember (with a few late nights thrown in, of course).
The recent launch of my newest book, Wabi Sabi Love, was no exception. It was also, I'm excited to announce, a huge success! It's my eighth book, and yet again, I find myself adding new strategies, leveraging new opportunities, blending the old with the new, to make this book as successful as it can be.
Here are some tips and strategies I used, which you can adopt to make your own book launch as effective as possible.
It's the gold standard... and it still works! Amazon bestseller campaigns, which are online campaigns where you get as many partners as possible to support you in driving online book sales, are hardly new, but they do still work! To do one right, which is the only way it can be effective, you need to log a lot of hours lining up partners, writing email and web copy, keeping your blog going, and more. There are companies that can do some or all of that for you, depending on your budget, but you'll want to stay very involved in the entire process regardless.
Your final manuscript is just the beginning. If you're working with a traditional publisher, you'll have several months between the due date of your final manuscript and your actual book launch date. Use this time wisely, not just to continue building your platform and the buzz around your upcoming book launch, but also by getting your website, book launch bonuses, and publicity, marketing, and partnership strategies ready to go. Saving all of this time-consuming work until just before your book goes on sale is a huge mistake that will likely sabotage your entire launch.
To give you an example, my book launched on Jan. 5, so last July I got my book website ready, and made hundreds of phone calls (literally!) to line up partners for my Amazon bestseller campaign. Then in November, I called every one of them again to remind them and make sure my launch was still in their calendar.
Never underestimate the power of relationships. Long before you're considering writing a book, you should start attending live events, networking, and building as many relationships as you can. You'll want to have lots and lots of friends in your niche who will gladly support and mail for you when your book does launch. And of course, always remember to return the favor when they're promoting their new book or product.
I've personally invested years in getting to know tons of new author friends. We help each other launch successful books, products, and businesses, and in the process add depth, richness, and lots of fun to each others' lives.
Brainstorm your bonuses early. For your book launch you'll want to offer several different bonuses for readers who buy your book. To come up with the right mix of bonuses that will appeal to a broader audience, I like to brainstorm with other author friends, and then make sure to get the bonuses done as far in advance of the book launch date as possible.
Don't forget to budget (and barter) for your bonuses. To get your website and bonuses working right, you'll most likely need some help from audio/video professionals, web developers, designers, and others. In some cases you may be able to barter with friends for your bonus content and/or services. So for example, you might interview an expert friend of yours as a bonus for your book launch, and later return the favor when they're launching their next book, product, or service.
Be good to bookstores. While it's important to drive people to Amazon, BarnesAndNoble.com and other online booksellers, remember that local bookstores are equally dedicated to making your book successful. Although in-store book signings aren't as common as they once were, they're still important and useful ways to connect with fans. I've averaged 50 - 60 people at my recent bookstore signings, and enjoyed those opportunities to interact one-on-one with readers, hear their questions, and play my part in improving their relationships and lives.
On Feb. 8, in fact, I'll be doing my first-ever virtual bookstore signing. The bookstore is in Canada (http://passionatemevibrantwe.com/events), and their customers will be in their store, interacting with me via Skype. I've already sent pre-signed book plates that the store will glue into the books so people who attend can still purchase signed copies of my book. I'm looking forward to it -- I get to talk with new Canadian readers without even leaving home!
Of course, once your book does launch, you'll need to be very available for media appearances, last-minute print and online article opportunities, and more. Using the tips above, you can give yourself the space and time to take advantage of those opportunities and spread the word as quickly and widely as you can. Book launches are often a wild ride, but a fun and exciting one every author should give themselves the chance to enjoy.
Arielle Ford has launched the careers of many NY Times bestselling authors including Deepak Chopra, Jack Canfield, Mark Victor Hansen, Neale Donald Walsch & Debbie Ford. She is a former book publicist, literary agent and the author of seven books. Get her free Bestseller Author Blueprint video at EverythingYouShouldKnow.com.
Related
Popular in the Community