One in three Native American women reports being raped during her lifetime.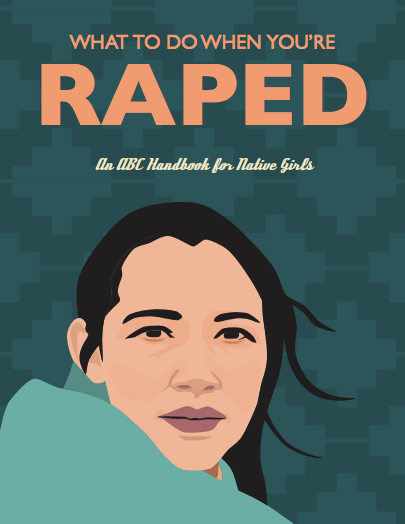 The book delivers simple, go-to advice for Native girls who have been raped, such as calling a local clinic, getting an STD test and procuring emergency contraceptive. It also lists the support services and helplines available to them.
"If you were to come visit us on the reservation and see the young girls, 12- to 13-year-olds, pushing baby carriages, you would understand it in a minute," Charon Asetoyer, executive director of NAWHERC, told The Huffington Post. "These are not pregnancies by choice -- and their hopes and dreams of having a career and forming a family later on in life are gone."
American Indians are 2.5 times more likely to experience sexual assault than any other race in the U.S., according to the Department of Justice.
The title of the book was chosen accordingly: "It's not 'What To Do If You're Raped,' it's 'When,'" Asetoyer said. "A young mother was in my office the other day, and she said, 'Charon, what do I tell my daughter when she's raped?' That feeling is just overwhelming, but it's true."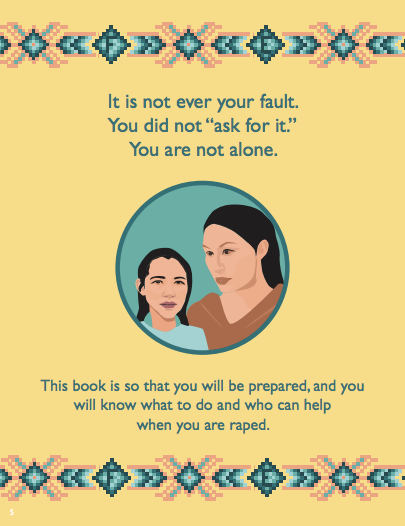 And as alarming as these stats are, they likely don't even capture the true extent of the problem. The Department of Justice statistics are based on reported rapes -- and sexual assault is notoriously underreported.
"Sexual violence is a widespread public health issue impacting the lives of women, men and children on a daily basis," Laura Palumbo, communications director for the National Sexual Violence Resource Center, said. "But we're talking about something much more significant when it comes to Native American women."
In Native communities, it is particularly difficult to bring a perpetrator to justice due to the complicated dual jurisdictions on tribal land, Asetoyer explained. There is state land, which is protected by state, county and local police, and there is federal land, which is under the jurisdiction of tribal law enforcement, the Bureau of Indian Affairs and the FBI.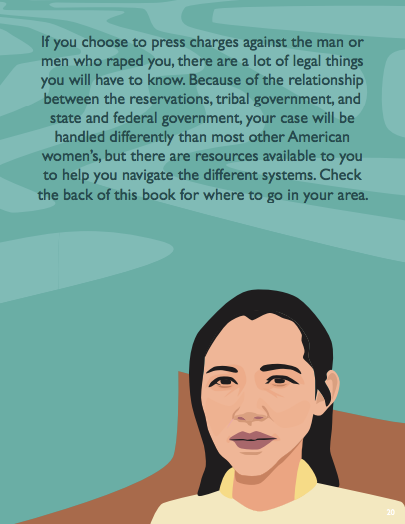 "In the town that I live in, a man was assaulted in his yard," Asetoyer said. "His yard is tribal land. But then he fell into the street, and the street is a city-maintained land. So they were arguing over whose jurisdiction it is. We have this debate all the time."
Not only are Native women experiencing sexual violence at higher rates than the general public, but they are also being assaulted by a different type of perpetrator. For the average American rape victim, in eight out of 10 cases, they know the person who assaulted them, according to the National Sexual Violence Resource Center.
"This also means that often times people are experiencing rapes or sexual assault within their own racial or ethnic group," Palumbo said.
For Native women, that's not the case: in 86 percent of reported cases of sexual assault against Native women, survivors said the attackers were non-Native men, according to the U.S. Department of Justice.
"People come into town -- truckers, farmers, ranchers -- and we have casinos, so people stay there and party up," Asetoyer said. "They come in looking for Native women and young girls."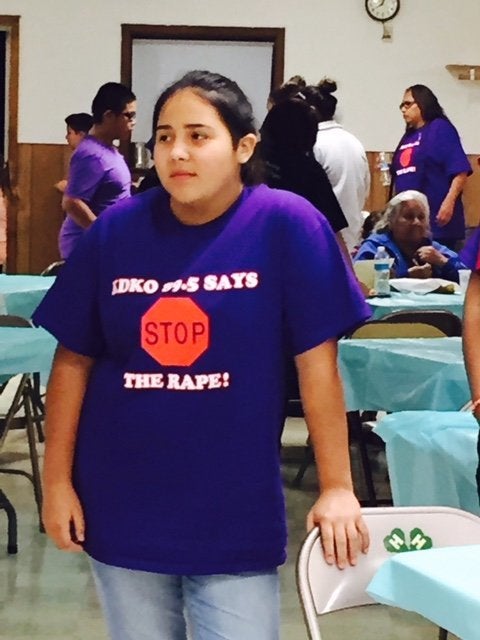 Another challenge facing Native women is the lack of health services available to them after an assault. A lack of funding from the federal government for Indian Health Services has led to a lot of emergency rooms closing down.
"ERs close at 11 p.m. But the majority of sexual assaults happen late at night," Asetoyer said. "You're looking at huge areas of land -- as big as the state of Vermont -- that have one facility, and it's closed after 11 at night. This is a huge issue: the availability of 24-hour emergency medical care."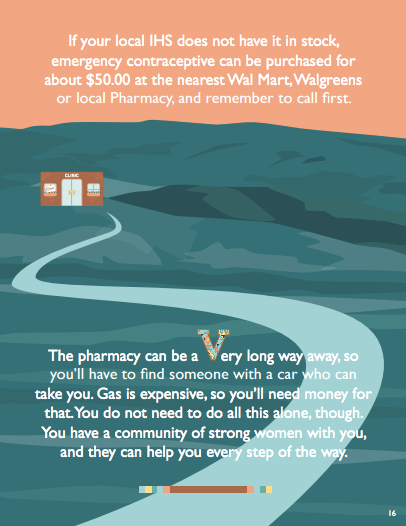 With all of these factors stacked against Native girls when it comes to sexual assault, there was a real need for a handbook made for and by Native women.
"This book is a community response," Asetoyer told HuffPost. "It's women helping women. We've been there, done that and we're here to help."
The handbook expressly takes an illustrated, storytelling style because that is the way Native communities have traditionally communicated, through songs and stories, according to Asetoyer.
Asetoyer also has a message for every girl who's experienced or will experience sexual assault: "Know that it is not your fault. And you're not alone."
Related
Before You Go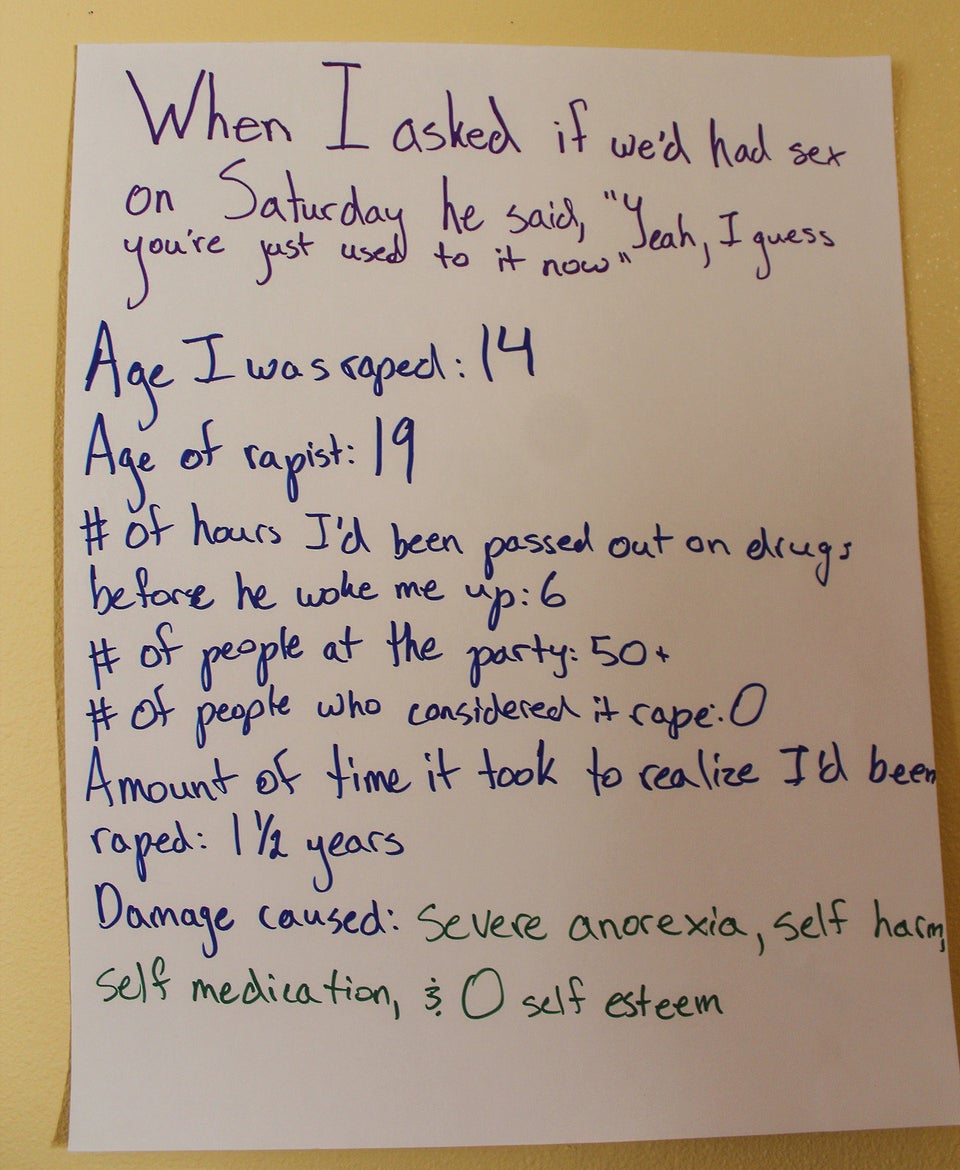 Images From 'Surviving In Numbers' -- A Project Highlighting Sexual Assault Survivors' Experiences
Popular in the Community