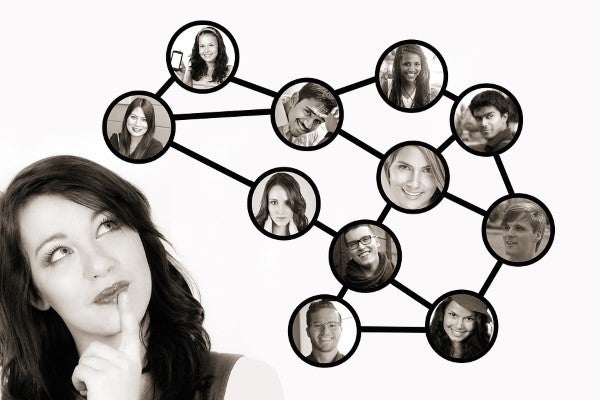 Book Marketing Goals Vary
Indie authors have long used book promotion to accomplish a variety of worthy goals, whether it's to turn their book into a calling card; to build brand; to gain recognition and prestige; to persuade or inform a target audience; or to simply increase their readership.
In other words, although book promotion can be a part of an indie author's overall marketing strategy, sometimes an author or publisher has a far more straightforward goal: to enhance their readership base.
Authors and publishers understand that readership enhancement and growth means additional book sales. When it's time to monetize books, indie authors need to grow their readership. They do that by building community.
Enhance Readership by Building Community
There's no magic involved in enhancing readership. If you want readers, you have to earn them. Here are some ways that indie authors and small publishers can gain a wider readership base:
Create an Online Dialogue. Social media, blogging, and article marketing are still the best ways to build a tribe. Invite comments every time you post or contribute. Let people get to know you, and make them want to hear (and, hopefully, read) what you have to say.
Join the Conversation. Somewhere, people are talking about the subjects that you write about in your books. Engage in the discussions and chats that others are hosting. Become an active participant whenever you come across a relevant article, blog, or post. You can set up Google Alerts to find opportunities.
Take It Offline. Authors and publishers spend so much time tapping on their keyboards that they can forget the outside world still exists. Take advantage of social, civic, academic, and religious meet-ups that pertain to the areas you write about. Join in when you can. And enjoy the opportunity to actually shake the hands of new potential readers!
Just Ask. Sometimes, gaining readers is as easy as asking. Add your new book's web site URL, and the name of your book, to your email's signature. Carry business cards that feature your book. Invite people to join your social networks every time you blog, post, or contribute articles.
Earn Referrals From Your Current Reader Base. You're doing something right if people have joined your mailing lists, bought your previous books, or interacted positively with you via social media and beyond. Keep doing what you're doing. Provide a steady stream of information via newsletters, emails, articles, blogs, and the like...and remind your supporters that, if they find value in your expertise, they should share it with friends and relatives who might be interested.
Continue Your Traditional Book Promotion Efforts. Seek out opportunities for media interviews, op-ed submissions, and article posts whenever you have the time and resources. The media has ongoing need for experts, and your targeted readership are still waiting to learn about you through the more traditional venues of television, radio, newspaper, and magazines.
It takes persistence and diligence to build a reader base as part of your overall book promotion strategy. But if you're like most authors and publishers, whatever other goals you may have, selling books is near the top of the list. So it's well worth the effort to target readership building as part of your book marketing strategy.
By Stacey J. Miller, independent book publicist and founder of the Massachusetts-based book promotion firm, S. J. Miller Communications. For more information, please visit www.bookpr.com. Follow me at @bookpr. Have any questions or thoughts? I'd love to hear from you!
Calling all HuffPost superfans!
Sign up for membership to become a founding member and help shape HuffPost's next chapter
This post was published on the now-closed HuffPost Contributor platform. Contributors control their own work and posted freely to our site. If you need to flag this entry as abusive,
send us an email
.