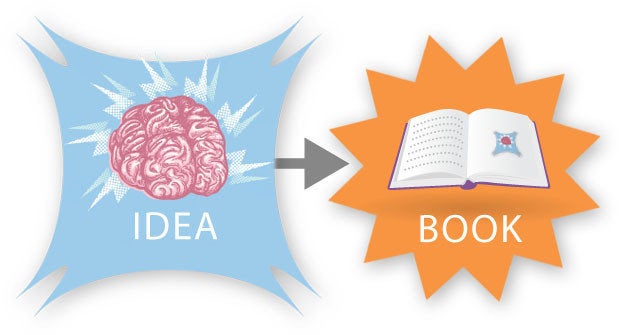 There's much romantic talk about a writer's process. An epiphany, some procrastination, an extended trip to an isolated wooded area, immense frustration, and voila!: a bestseller.
Save for a handful of self-published phenoms, this mythology is pretty inaccurate. Once a manuscript is completed, a book goes through a whole new process--the publishing process. (Cue dramatic chords.)
This convoluted and snarky, but not entirely untrue infographic by Mariah Bear for publisher Weldon Owen helps readers understand the many steps involved in acquiring, editing, proofreading, marketing and selling a novel.
Check it out, and let us know your thoughts on this look at how the sausage is made.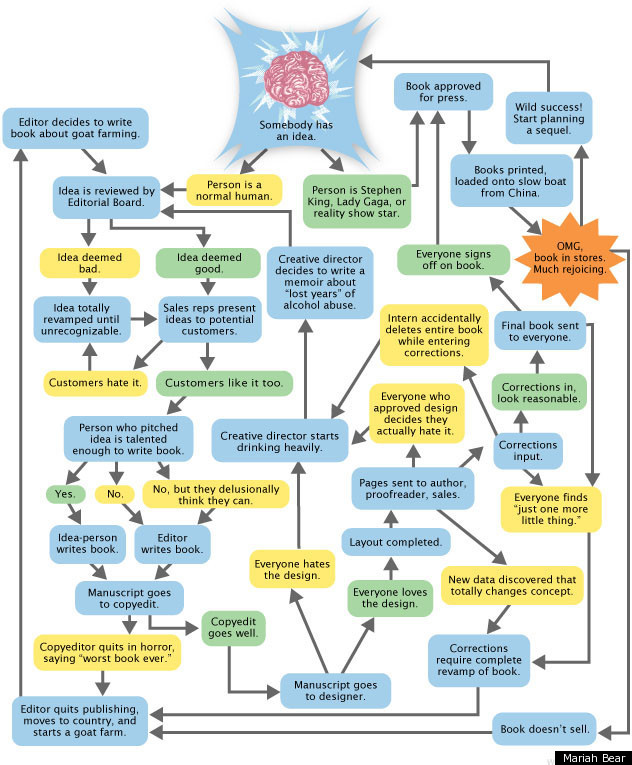 Popular in the Community