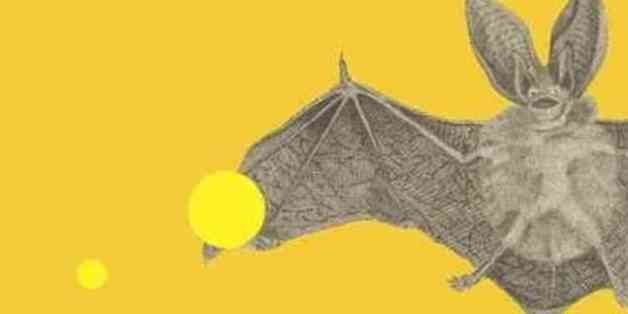 For lit lovers, the dark times endured between great books can be a drag. What are you supposed to do with your free time, or while waiting for a friend who's running late to meet you for dinner? Cell phone games and magazines are cold comforts. If you're experiencing a literature-less lull, don't fret - we're here to quell all of your excuses for not reading. Here are 15 books to pick up if you're in a reading slump:
Billy Budd, Sailor by Herman Melville
Melville's 160-page story is about a man with a stutter who strikes out against men accusing him of a crime, ironically committing the crime he has been accused of.
The Sorrows of Young Werther by Johann von Goethe
This love triangle, in which Werther befriends both the woman he loves and the man SHE loves, may not be uplifting, but it's a fascinating read. Plus, David Foster Wallace said he could relate to the guy.
The Turn of the Screw by Henry James
This novella differs from James's other works - rather than commentary on class, it's a thriller that still leaves scholars scratching their heads.

You're exhausted, and Netflix is more appealing when you're exhausted.
Binge-watching Orange is the New Black is super-tempting after a long day. But there are plenty of plot-heavy page-turners worth indulging in, too.
Who Will Run the Frog Hospital? by Lorrie Moore
Moore's protagonist reflects on her childhood friendship, in an Adventureland-esque story of summertime and growing up.
Bleeding Edge by Thomas Pynchon
Pynchon's pre-9/11 New York includes a slew of fascinating characters -- some of them pretty unsavory -- that leave little room for dull moments.
Cartwheel by Jennifer DuBois
A fictionalized account of the Amanda Knox case, DuBois's book considers the consequences of blitheness, a characteristic increasingly present among American youth. It's perfect for anyone who loved Gone Girl, and is looking for another well-written crime book.

You can't seem to finish any of the books that you start.
Some great books can take a while to get into (we think Evelyn Waugh's novels require the lit equivilant of the three-episode rule), but these will grab you from page one.
The Interestings by Meg Wolitzer
Wolitzer's book starts off with the relatable Jules recounting the first time she met her childhood friends at summer camp. It's an anecdote that strikes a chord with most readers, and the novel continues to make interesting points about growing older and failed creative pursuits throughout.
How Should a Person Be? by Sheila Heti
Heti's novel has a diary-like quality; it is, after all, a "novel from life." The protagonist, also named Sheila, shares her sexual misadventures and philosophical ramblings. It's as though Thought Catalogue were transformed into a smartly-written book.
At Night We Walk in Circles by Daniel Alarcón
An actor joins a traveling theatre group in a nameless South American country, allowing him to see his country's landscape for the first time.

You want something new and different, and are having trouble finding it.
These books bend genres, reinvent old tales, and are as weird as they are wonderful.
Vampires in the Lemon Grove by Karen Russell
Russell's stories are where she really shines, and these are as strange and moving as her award-winning Swamplandia!
One Thousand and One Nights: A Retelling by Hanan al-Shaykh
Al-Shaykh revisits these ancient stories, but does so while adding humor and a fresh focus on their female characters, who are more complex than readers might have imagined.
Out of Sheer Rage: Wrestling With D.H. Lawrence by Geoff Dyer
Dyer, always inventive, has written a book about his attempt to write a book about D.H. Lawrence. It's a hilarious examination of the writing process, and chronicles his wacky travels, too.

You feel like you've already read all of the classics.
You probably haven't -- it'd be impossible to read everything. Here are a few neglected classics to try out, if you haven't already.
The Life and Opinions of Tristram Shandy, Gentleman by Laurence Sterne
Sterne's hilarious novel will be enjoyed by any fan of Dickens - not only is it subtly funny, it also addresses the issues with language in a wry manner.
A Journal of the Plague Year by Daniel Defoe
As its title implies, Defoe's work, probably based on his Uncle's actual journals recounting London's Great Plague, is an accurate and compelling story written in the style of a diary.
Under The Volcano Malcolm Lowry
Lowry's book, frequently listed as one of the best of the 20th century, follows a British consul on the Day of the Dead in Quauhnahuac, Mexico.
Calling all HuffPost superfans!
Sign up for membership to become a founding member and help shape HuffPost's next chapter