Christian Brown's epic fantasy debut Feast of Fates is an action packed yarn sure to please fans of George R.R. Martin and Terry Goodkind. All of the elements of classic fantasy fiction are here: magic ("magik" in the lands of Geadhain), witchcraft, sorcery, and warring kingdoms. But Brown's first book in the Four Feasts Till Darkness series goes beyond such typical fantasy fare, exploring the mysteries of family bonds and the gray areas between good and evil.
The Kingdom of Central Geadhain is ruled by two immortal brothers, King Magnus and King Brutus. Magnus, the more cerebral of the two, reigns over Eod, the city of light, and the center of high culture and technomagik in Geadhain. Brutus, rules the Summerlands, and as his name implies, is the more physical of the brothers. The story of the two brothers, and the war that erupts between them as they are manipulated by outside forces, forms the backdrop upon which Brown depicts his cast of characters and their own journey.
Morigan is a handmaiden to Thackery, a crotchety old sorcerer. She lives a typical domestic life until she meets a mysterious blacksmith named Caenith. Caenith is much more than a simple weapons maker, though. An ageless, shape-shifting creature, Caenith lives a life of bitter remorse until he meets Morigan. As they fall in love, Morigan discovers a great power within herself, perhaps the greatest power in all of Geadhain, and the two embark on a perilous and fated journey that leads them directly into the deadly conflict between the Immortal Kings.
On the darker side of Geadhain lives Mouse. An orphan, she has escaped a life of slavery and horror to become a self-sufficient Voice of the Watchers - The Shadowbrokers of Geadhain. Mouse journeys through the dark underworlds of Menos, encountering all manner of evil, including The Broker, a metal-toothed horror who controls the shadow economy of the land. Her fate ultimately intersects with Morigan and Caenith, and she is forced to confront the truth of her family, and its complicated history of love and treachery.
As fate pushes Mouse towards Morigan and her band, the Iron Queen of Menos and her psychotic necromancer son, Sorren, endeavor to rise to complete control of Geadhain. With the Immortal Kings at war, is there a power vacuum? Is the apocalypse at hand, as the ageless witches, The Sisters Three, portend? And who - or what - is Morigan?
Some of these questions are answered in this first instalment of Christian A. Brown's epic series, and some are left as enticing cliff-hangers. Be warned: you will not put this book down once you pick it up, and you may be emailing Mr. Brown about the second book as soon as you finish Feast of Fates.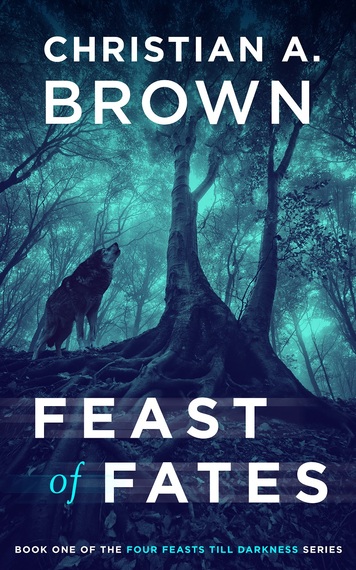 Christopher Zoukis is the author of College for Convicts: The Case for Higher Education in American Prisons (McFarland & Co., 2014) and Prison Education Guide (Prison Legal News Publishing, 2016). He can be found online at ChristopherZoukis.com, PrisonEducation.com and PrisonLawBlog.com
Related
Popular in the Community