In 2004 a photo of a hooded man, standing on a box, holding out his hands with wires attached, emerged from Abu Ghraib prison in Iraq. The image rapidly spread around the world, becoming an instantly recognizable symbol of America's use of torture. Graphic artists famously reproduced it alongside a rainbow-colored image of a "wired" dancing girl, listening to her iPod.
In her timely book, "Kill Boxes," Elisabeth Weber ironically notes the "long history of images uniting figures of torture and sacredness or divinity." She explores the use of "no touch" "positional" torture in which the terrified victims are forced to inflict suffering on themselves, leaving no marks. When the Abu Ghraib photos emerged, the media focused on the pornographic aspects and the exploitation of cultural sensitivities. Most commentators accepted that "a few bad apples were to blame," rather than seeing it as standard CIA and military practice. Yet, despite the 2014 Senate report on the use of torture, those responsible have enjoyed almost total impunity. What's more, torture is back on the political agenda, and with popular backing, according to opinion polls.
Weber, a professor at UC Santa Barbara, explores the writing of Jean Amery, a survivor of the Gestapo during World War Two. He described torture as being let down by one's own flesh, and experiencing death while still alive, prompting Weber to draw parallels with the paintings of Francis Bacon. With the first blow received from an agent of the state, Amery wrote, a person's trust in the world broke down irreparably, and with it any expectation of help. Disturbing as some might find torture, evidently the producers of the "24" phased out torture from the show's plots because it had become "trite" and was no longer a novelty.
"Kill Boxes" also traces the post-Abu Ghraib shift from capturing and interrogating suspects to extrajudicial drone assassinations. The NGO Reprieve has counted 4,700 attacks on Pakistan, Yemen and Somalia, all places where the US is not, officially, at war. Weber writes of the post-traumatic stress experienced by people living in places where the hum of drones overhead is constant, and where concentrating on school lessons or work is impossible if one fears attack at any moment.
Drawing on Kafka's "Metamorphosis," in which the protagonist, Gregor Samsa, is transformed into an insect, Weber cites the term "bug splat," used by drone operators to describe those they kill. As the leading interpreter of Jacques Derrida, she also examines his "two ages of cruelty;" scientifically and technologically sophisticated, and allegedly surgical and precise, as opposed to archaic, indiscriminate and bloody. As Derrida concluded, "One does not count the dead in the same way from one corner of the globe to the other."
"Kill Boxes" concludes with a scorching essay by human rights authority Richard Falk. He recalls Henry Kissinger's post-Vietnam aim to maximize effectiveness while minimizing the risk to Americans, enjoying invulnerability while the enemy is completely vulnerable. It is, Falk, warns, the surest way to convince young Muslims that only violent resistance can protect their cultural space from American aggression.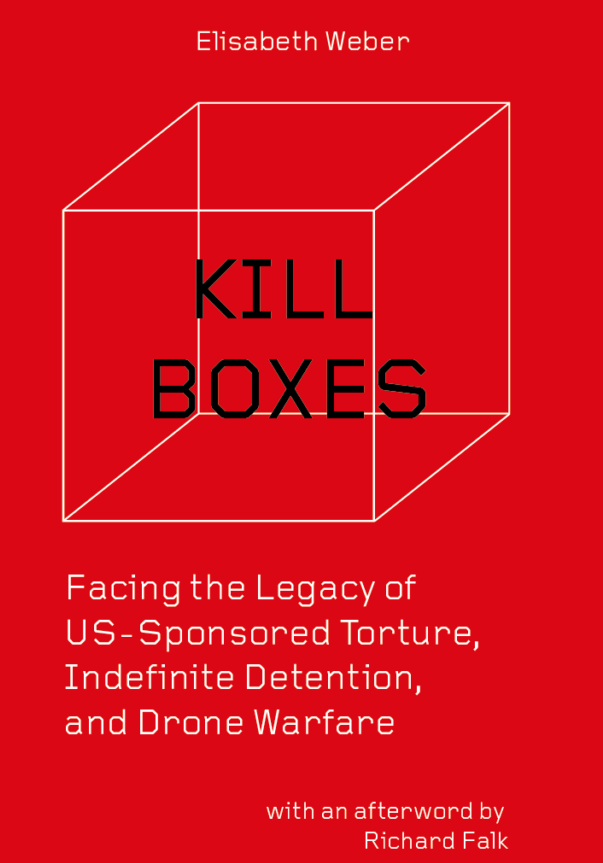 Related
Popular in the Community