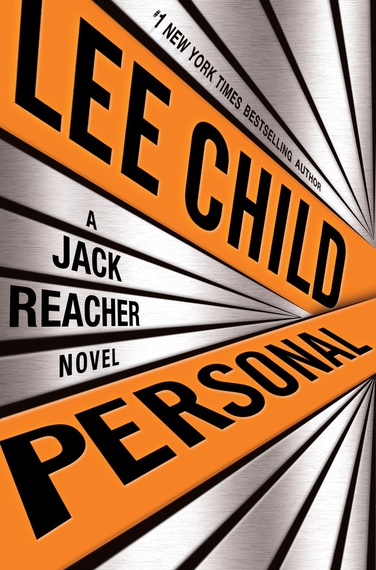 Jack Reacher is on his way to Seattle on a bus when he happens upon a copy of the Army Times, a military publication. In the middle of dozens of ads is a message for Reacher, who gets off the bus, finds a pay phone and calls the Pentagon. So begins Personal, Child's nineteenth novel in the series.
Reacher is on the hunt for John Kott, a former Army sniper just out of prison after serving fifteen years in Leavenworth for murder. There's concern Kott will attempt to assassinate the President of the United States, and Reacher had been the MP who arrested Kott, so he is a target as well.
In my recent interview with Lee Child, he talked about how he enjoys setting his books in America's heartland, and although Reacher pays a visit to Arkansas, most of the action in Personal takes place in Paris and London where Child knows the territory extremely well. Reacher teams up with Casey Nice, an attractive young woman from the state department, who he takes under his wing and schools in arts of detection, espionage and all other things Reacher.
Reacher and Nice make a good team and find Kott quickly. Unfortunately, he's under the protection of the book's major villain, Little Joey, 7 ft tall, 300 pound giant with a house to match. Little Joey leads a gang of thugs known as the Romford Boys, and they deliver Child's usual array of fights, chases and general action.
Jack Reacher can opine on any subject, and in the hands of a lesser writer he could be a blowhard, but Child continues to make him interesting, informative and truly compelling. Child's style is much like Reacher's - straightforward and no-nonsense. Personal is a perfectly paced thriller that transcends being a page-turner. It's a page-burner!
REAL LIFE. REAL NEWS. REAL VOICES.
Help us tell more of the stories that matter from voices that too often remain unheard.