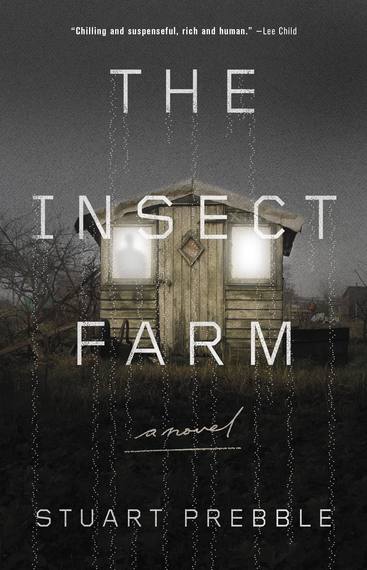 The Insect Farm is the story of two brothers -- Roger and Jonathan Maguire -- growing up in England during the 1950's. At first glance they couldn't be more different -- Roger is six years older than the college bound Jonathan and he is also considered mentally handicapped. Today we would call Roger autistic, and based on the insect farm he creates in a shed on his parent's property, perhaps even a savant.
Jonathan narrates The Insect Farm, which is first launched by a present day two page prologue that reveals two human skeletons -- "both picked almost clean" -- found by the police in Roger's shed. The book then gives us the backstory leading up to this moment and I found it nearly impossible to put down. Although the boys grow up in a seemingly normal middle class existence, there is always some underlying dread that the reader senses and this results in the pages turning faster and faster. The book jacket calls The Insect Farm a "psychological thriller," but more than anything it's about two men and their obsessions. Roger is abnormally obsessed with his insect farm and Jonathan is obsessed with Harriet, his beautiful and charismatic wife. Three deaths take place in the story, but again, this is in no way a murder mystery. It's more of a lesson that people and circumstances are not always what they seem, especially Roger, who is too often mistaken for a "half-wit." To reveal any more would remove the suspense and spoil the book.
First timer writer Stuart Prebble is similar to Stephen King as he's able to take a simple story and make it wildly compelling. There is something wonderful -- and equally disturbing -- about the brothers relationship and Prebble handles the subtext perfectly. I have never read anything quite like The Insect Farm, but I'm glad I did.
Calling all HuffPost superfans!
Sign up for membership to become a founding member and help shape HuffPost's next chapter