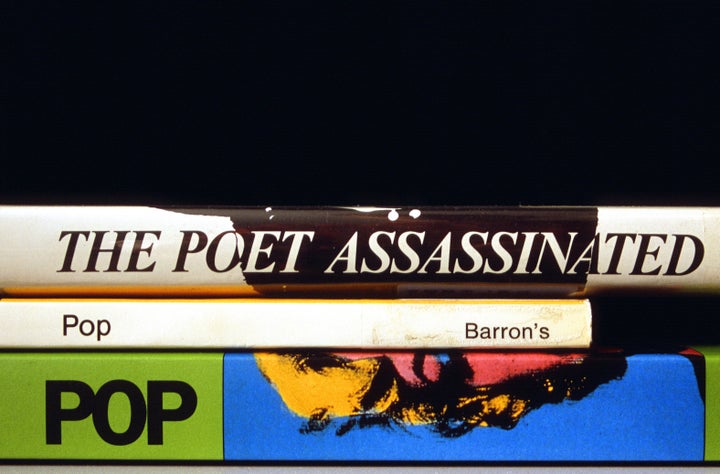 The "Sorted Books" project came out of an experiment hatched when I was in graduate school at the University of California, San Diego, in the early 1990s. The school's master of fine arts program was established in the early 1970s by a group of artists invested in reconnecting art with life, and this often influenced and infused their students' work similarly. We studied—and were trying to put into practice—an engagement with the everyday, a stance toward art that located it in unlikely places, and ways of working collaboratively. In that spirit, an art major undergraduate, who was friendly with some of the graduate students, invited a group of us to move into her parents' house for a week and make art with what we found. Her parents—who were not art collectors but simply welcoming and curious people—generously agreed to be invaded by the six of us.
The house where we stayed was in a small town called Half Moon Bay, about an hour south of San Francisco on the foggy California coast, so we decided to call the project "The Half Moon Bay Experiment." We spent about a week there, poking around and thinking about what to make. Eventually each of us found different zones in the house that interested us, and in the end we had a small show, which essentially meant running an announcement in the local paper, opening the front door for the afternoon, and having some friends, family, and locals come by.
Quite early in the week, I latched onto the library. Our hosts had married late in life—a second marriage for both—and they had merged their separate book collections when they moved in together. It seemed like they had decided to keep everything, and so they had a lot of books, organized in a casually thematic manner on wooden shelves. I spent a long time looking at the books and getting acquainted with the wide variety of subjects in their library: Shakespeare, self-help, gambling, addiction, health care, history, and investment strategy guides. I suddenly recalled a moment in the university library when, looking for a book, I had turned my head sideways as I walked down the stacks and thought how spectacular it would be if all the titles formed an accidental sentence when read one after the other in a long chain. Standing amidst the bookshelves in Half Moon Bay, my next move was simply to make this imaginary accident real. I spent days shifting and arranging books, composing them so that their titles formed short sentences. The exercise was intimate, like a form of portraiture, and it felt important that the books I selected should function as a cross section of the larger collection.
In both methodology and priorities, all subsequent sortings have stayed true to these ground rules. Portraiture is still a guiding principle, whether I am focused on an individual ("BookPace" and "Reference"), a couple ("Composition" and "Sorting Shark"), an institution ("Akron Stacks" and "Special Collections Revisited"), or a nation ("Once Upon a Time in Delaware/In Search of the Perfect Book"). The project has even included one posthumous sorting ("Sorting Strindberg") in the library of the Swedish author August Strindberg, whose books I was lucky to gain access to while on an artist's residency in Stockholm in 2004.
Like so much of my other work, "Sorted Books" originates in the act of looking very carefully (often to things around me that are constantly present but overlooked), responding to a specific situation, and working with limited means. I still love the extreme economy of making "Sorted Books": I show up with almost nothing, make an investment of time, commit my full attention, and leave with a number of images. It forces me to be productive within a situation that is bounded. "Sorted Books" is a milestone project for me because it identified and established a way of working and a stance toward art that has continued to be central in my practice.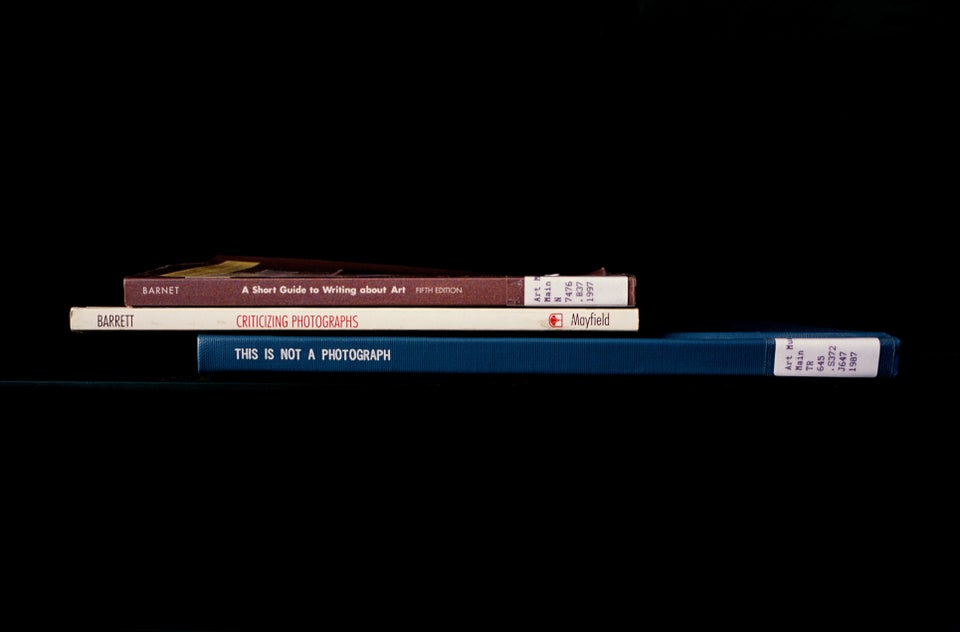 Book Spine Poetry
Popular in the Community