Yesterday, Random House (@randomhouse) tweeted, "The #NY rain is making us feel slightly evil, which brings us to ask. Who is your favorite villain in literature?" Random House themselves stated that their current favorite was the Harry Potter series' Lord Voldemort.
They ended up getting a bit of flak for this from other Twitter users who wondered if that was the best they could come up with. A favorite is a favorite, though.
Here is a roundup of the tweets.
Don't see your favorite book villain? Let us know who he/she is in the comments!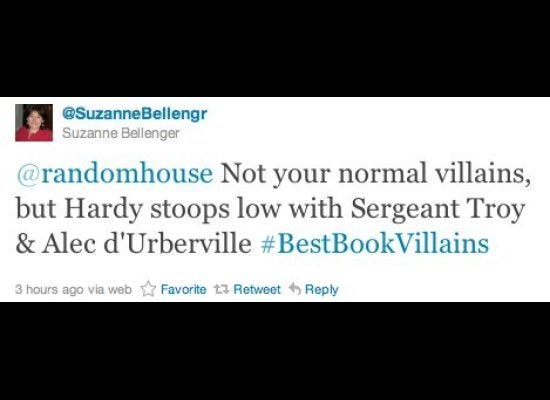 Related
Popular in the Community