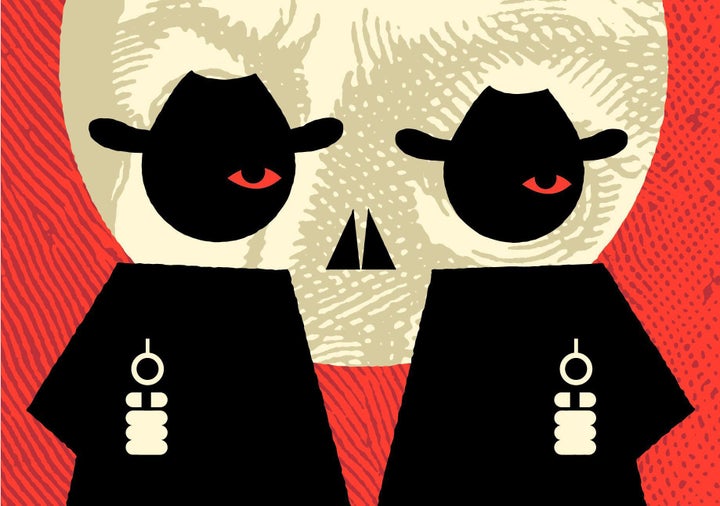 Notable facts about this year's shortlist are that two of the books are from first-time novelists, and four are from independent publishing houses.
The six shortlisted books are:
Julian Barnes, "The Sense of an Ending" (Jonathan Cape - Random House)
Summary: Tony Webster and his clique first met Adrian Finn at school. Sex-hungry and book-hungry, they would navigate the girl-less sixth form together, trading in affectations, in-jokes, rumor and wit. Maybe Adrian was a little more serious than the others, certainly more intelligent, but they all swore to stay friends for life.
Now Tony is in middle age. He's had a career and a single marriage, a calm divorce. He's certainly never tried to hurt anybody. Memory, though, is imperfect. It can always throw up surprises, as a lawyer's letter is about to prove.
Carol Birch, "Jamrach's Menagerie" (Canongate Books)
Summary: "I was born twice. First in wooden room that jutted out over the black water of the Thames, and then again eight years later in the Highway, when the tiger took me in his mouth and everything truly began." Jaffy Brown is a young boy when he is knocked unconscious by a Bengal tiger in the East End of London. He is saved by the tiger's owner, Charles Jamrach, importer and purveyor of wild and extraordinary animals. Jaf begins working at the Menagerie, and is soon given the opportunity to take part in voyage of a lifetime: a trip to hunt down and bring back a dragon.
Patrick deWitt, "The Sisters Brothers" (Granta)
Summary: Oregon, 1851. Eli and Charlie Sisters, notorious professional killers, are on their way to California to kill a man named Hermann Kermit Warm. On the way, the brothers have a series of unsettling and violent experiences in the Darwinian landscape of Gold Rush America. Charlie makes money and kills anyone who stands in his way; Eli doubts his vocation and falls in love. And they bicker a lot. Then they get to California, and discover that Warm is an inventor who has come up with a magical formula, which could make all of them very rich. What happens next is utterly gripping, strange and sad.
Esi Edugyan, "Half Blood Blues" (Serpent's Tail)
Summary: The aftermath of the fall of Paris, 1940. Hieronymous Falk, a rising star on the cabaret scene, was arrested in a cafe and never heard from again. He was twenty years old. He was a German citizen. And he was black.
Fifty years later, Sid, Hiero's bandmate and the only witness that day, is going back to Berlin. Persuaded by his old friend Chip, Sid discovers there's more to the journey than he thought when Chip shares a mysterious letter, bringing to the surface secrets buried since Hiero's fate was settled.
Stephen Kelman, "Pigeon English" (Bloomsbury)
Summary: Newly arrived from Ghana with his mother and older sister, eleven-year-old Harrison Opoku lives on the ninth floor of a block of flats on an inner-city housing estate. The second best runner in the whole of Year 7, Harri races through his new life in his personalised trainers - the Adidas stripes drawn on with marker pen - blissfully unaware of the very real threat all around him.
With equal fascination for the local gang - the Dell Farm Crew - and the pigeon who visits his balcony, Harri absorbs the many strange elements of his new life in England: watching, listening, and learning the tricks of inner-city survival. But when a boy is knifed to death on the high street and a police appeal for witnesses draws only silence, Harri decides to start a murder investigation of his own. In doing so, he unwittingly endangers the fragile web his mother has spun around her family to try and keep them safe.
A.D. Miller, "Snowdrops" (Atlantic)
Summary: A riveting psychological drama that unfolds over the course of one Moscow winter, as a young Englishman's moral compass is spun by the seductive opportunities revealed to him by a new Russia: a land of hedonism and desperation, corruption and kindness, magical dachas and debauched nightclubs; a place where secrets - and corpses - come to light only when the deep snows start to thaw...
The award is open to novels written by a citizen of the Commonwealth, the Republic of Ireland or Zimbabwe, and published between Oct 1 2010 and Sept 30 2011. It is currently sponsored by Man, an alternative investment management company. The winner will be announced on Oct 18th.
Popular in the Community