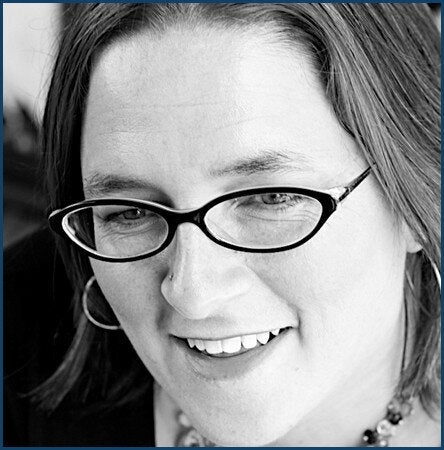 Kristen McLean has been around: the self-described "career publishing veteran" started as a frontline bookseller in Boston 18 years ago at a children's chain. By the time 2008 rolled around, she was working as the executive director of the Association of Booksellers for Children.
Then McLean got a book deal. She was supposed write about who decides whether a book gets published and how it's sold, from the author to the corner bookstore. It would have served as a handy how-to manual for authors. But as she got going, McLean ran into a little problem.
"I realized I couldn't write the book, because I really thought the model was broken," she said.
She cancelled the book deal. Within two years, she had brought together a group of fellow publishing refugees for Bookigee, the Miami-based startup she now heads. Their goal: to shake up the publishing industry's middle men.
Or, as McLean put it, "Why write about it when you can start a business to start to change it?"
Now that thinking is starting to bear its first fruits, with an application called WriterCube launching in beta on Oct. 1. WriterCube will give authors first-hand analytics on where their books are selling and where their Twitter and Facebook followers are. It's the sort of information that publishers often fail to pass along to writers, even though they are the people who create the industry's product.
"If you're an author with a forthcoming avocado cookbook, you can use this tool to figure out where your current followers are," said McLean. "And you can map on top of that current data on where avocado cookbooks are selling."
It will be "DIY marketing," in the words of WriterCube's website.
"I think this is really perceived as pretty groundbreaking," McLean added. "So now we're making sure that we have the right set of tools and right functions. And also that authors know how to use it, because we're giving them a lot of power, and they're not used to that."
The application itself might be a modest start, but McLean said her "larger overarching ambition" is to shake up an industry that has a "a big messy system."
That system has only gotten messier in recent years, as e-books threaten traditional models and Amazon steadily encroaches on the publishers' gatekeeper status. Self-publishing is becoming an increasingly acceptable way to get a book out there. And at the same time, consumers and producers alike are wondering what to do with e-books and online distribution.
What the industry needs, McLean said, are "neutral players with deep industry experience." People who get it, but don't have a vested interest. And she thinks Bookigee can be that.
Right now Bookigee has six employees and is wrapping up a $500,000 round of angel funding. The company is preparing for a larger round of seed funding in early 2013. In an industry with 2,800 companies and $28 billion in annual revenue -- and a seemingly ever increasing number of books published -- McLean sees a lot of room for shaking things up, and for growth.
"For a long time we've really agonized in the publishing industry and made the mistake of confusing the culture of the written word for the business of the written word," she said. "It's the business of the written word that really needs to be reinvented."
This profile is part of a series featuring innovative small-business owners who took part in The Huffington Post's Entrepreneurship Expo in Tampa and Charlotte, in conjunction with the 2012 political conventions and HuffPost's "Opportunity: What Is Working" initiative.
REAL LIFE. REAL NEWS. REAL VOICES.
Help us tell more of the stories that matter from voices that too often remain unheard.