This article is part of a series of interviews, "Future Tech for Good." The interview is from WebSummit 2017 in Lisbon, Portugal, focusing on future technology for social good - #FutureTech4Good.
It's clear that Gillian Tans, CEO of Booking.com, has a personal passion for both travel and technology. With a mission to "empower people to experience the world," she also wants to make a "positive, lasting impression on the global tourism industry," especially around sustainable tourism. In fact, last year 5324 of Booking.com's employees volunteered their time through the company's Booking Cares volunteer program, to help support the ongoing health of the tourism industry around inclusive tourism, the environment, and cultural heritage.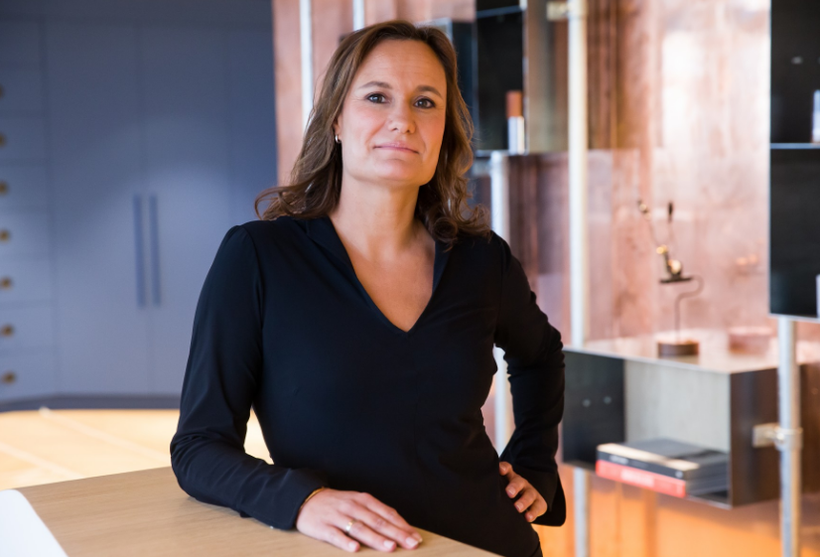 "Technology is very positive. AI [artificial intelligence] really adds value… experiences can be much more personalized. We're building out experiences for customers once they arrive at a destination – attractions, transportation, where to go and what to do to build the perfect trip." - Gillian Tans, Booking.com
As the third-largest ecommerce site on the planet with more than 1.5 million room nights booked daily, Tans gets to be creative with technology to help people plan experiences. Running more than one thousand digital user-experience experiments per day, all focused on a better customer experience, allows rapid testing and learning. Booking.com's content (including reviews) is already translated into 43 languages, and Tans' ongoing goal is to be the "platform for experiences, like Amazon is a platform for shopping."
Her passion for travel technology "is about taking barriers away, and learning new cultures," says Tans. "Traveling changes you as a person. If you buy something, it's so different than if you put your money into traveling. Traveling is an experience that you can always carry with you. It makes the world come together more so we understand each other better."
On the subject of innovation, Tans names Amazon's Jeff Bezos as one of her inspirations. "We've always admired how Jeff thinks about customers, how everything is channeled back into creating the best customer experience. If you think about artificial intelligence [and machine learning], today there are so many elements that play a role in the travel choices that you make, but in a few years you may be able to have a platform [suggest and book] trips for you directly."
When Tans joined Booking.com as startup in 2002, it was an enormous risk, and she got more than a few questions from people. "I had a successful job and many people thought I was crazy," she laughs. "But I was always very curious. I was very interested in the internet. And as a woman you need to take risks. Don't stay too long in your own swim lane."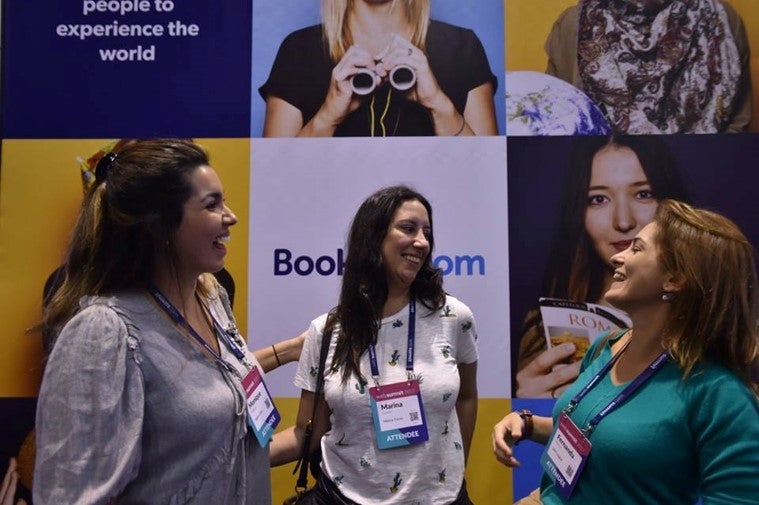 "The culture of Booking.com has been very good for me because it's a culture where you're allowed to fail. When you think about taking risks, if it's OK to fail, you actually do a lot more. And you learn a lot quicker," notes Tans.
Tans adds that another piece of Booking.com's mission is to "make sure the world keeps being worthwhile to explore" by supporting sustainable tourism.
In support of sustainable tourism, fostering curiosity, and taking risks, Booking created Booster Labs and Booking Booster, programs for startups and scale-ups focused on experimentation and growth that supports sustainable tourism. A video recap of the 2017 program is below, and here's a summary from the Booking Booster site:
Tourism has delivered enormous benefits to communities all over the world. It has helped bring millions out of poverty and contributed to increased understanding between diverse people and cultures in every corner of the globe. Because we want to ensure it continues to do so in the future, we're looking for ventures that are supporting local communities in the tourism industry, businesses that help relieve pressure on overcrowded tourist areas and startups that positively impact the environment.
The massive amount of data about where people travel, along with what they do while they're there, can help plan city routing, identify opportunities for local communities, and have other far-reaching positive effects. "We want to make an impact, and we have all this knowledge we can use to help," explains Tans.
This "Future Tech for Good" article and the rest in the series can be found across the internet and social media using the hashtag #FutureTech4Good. And if you have thoughts, ideas, photos, or insights to share from #WebSummit2017 or about #socialgood or #nptech, please connect with me on social media! @CharityIdeas on Twitter, @amyneumann on Instagram, @CharityIdeas on Pinterest, and Amy Neumann on LinkedIn.
Calling all HuffPost superfans!
Sign up for membership to become a founding member and help shape HuffPost's next chapter
This post was published on the now-closed HuffPost Contributor platform. Contributors control their own work and posted freely to our site. If you need to flag this entry as abusive,
send us an email
.