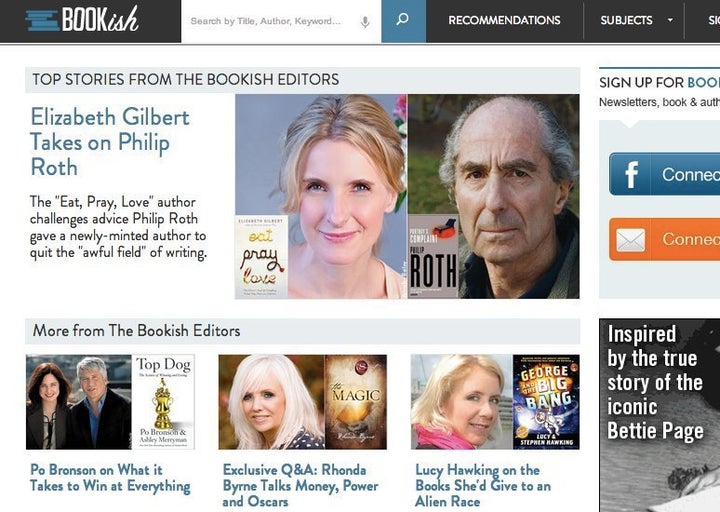 Bookish, the new book recommendation/editorial website co-funded by Penguin, Hachette and Simon & Schuster launched yesterday after nearly two years after it was created. The total investment in the site is estimated by Digital Book World at around $16 million, and the reviews have so far been mixed.
The greatest scorn, however, came courtesy of publishing expert Mike Cane, who tore into the site's Terms of Service, pointing out that they include that Bookish reserves the right to refuse your ability even to link to their site if you "present false information about, or disparage, tarnish, or otherwise, in BOOKISH's sole opinion, harm BOOKISH or its products or services."
What do you think? Have you tried out Bookish yet? Let us know in the comments!
(Disclosure: AOL/The Huffington Post was involved in a pre-launch ad sales/content agreement with Bookish that ended by mutual agreement)