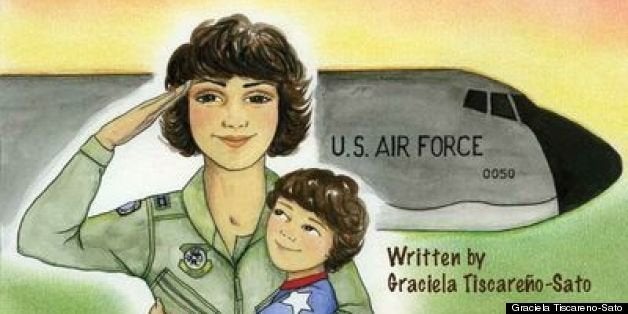 As a fan of the Cars movies and as a former military aviator, I am just a tad excited to take my children to see Disney's new movie next weekend. Thinking of airplanes as having distinct personalities is something we did in the Air Force too, and back in the day, the plane's personas were expressed through nose art. "Spook 50" (a KC-135 tail with tail number 58-0050) was one of my favorites. That plane was rumored to be haunted and strange, inexplicable things seemed to happen when flying in it.
I want to encourage parents and teachers to take this moment, as Disney debuts this movie this weekend and causes millions of kids to get excited about aviation, to keep the buzz going with books. I want to call your attention especially to books where women are the pilots and aircrew members. Seeing images of a woman flying the plane is important, of course, for little girls to spark their imaginations about a fascinating career, but it's equally critical for boys to see those images. That way, your son isn't the one to one day tell a girl she cannot fly airplanes because she's not a boy.
To help you keep their excitement going after you see the movie, and to keep that aviation buzz going as school starts up again, here are three books where women are the stars in the cockpits:
First, here a brand new bilingual children's book, an Amazon bestseller when it debuted on the 4th of July. Titled Good Night Captain Mama / Buenas Noches Capitán Mamá [ISBN: 9780983476030] this unique picture book stars Marco, the child of a Latina mommy who flies military air refueling airplanes. You can see many reviews here and at Amazon. This is the first bilingual children's picture book that shows young children (ages 3-8) why women and mommies wear military flight suits and serve.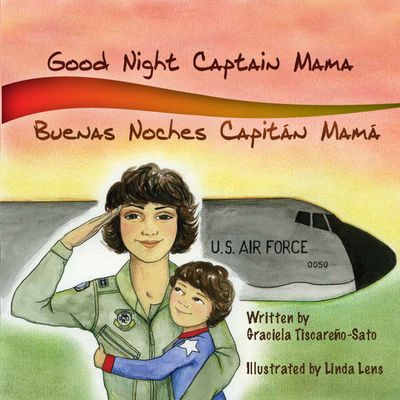 The book was inspired by my military aviation career and my son's curiosity. At the publisher's site, you'll see Teacher Packs of Captain Mama books and embroidered military patches, perfect for classroom teachers to celebrate Hispanic Heritage Month AND Veterans Day in November. The book includes a cool patch design project in the back and fresh, positive imagery of Latinas in military uniforms (instead of devious maid uniforms.)
Second, there's Pilot Mom by Kathleen Benner Duble. [ISBN: 9781570915550] Duble is the daughter of a military pilot, whose sister flew military tanker planes. The child character is a little girl who learns of her mommy's unusual career.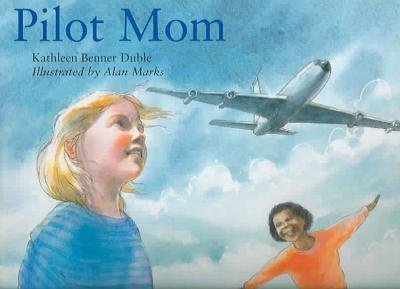 Next, there's Penelope Pilot [ISBN: 9780615344331] written by U.S. Army veteran and now airline pilot Lynda Meeks, founder of a non-profit organization called Girls with Wings. With the tagline "Girls need flight plans, not fairy tales," this is simply one of the best organizations you can find to receive a continuous flow of women aviator role models for the girls and women in your life who may have dreams of flying. Plus, they award scholarships too.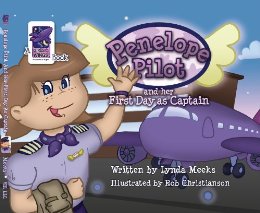 Finally, for a really cool book written by another woman military veteran, retired Navy aviator Linda Maloney, take a look at Military Fly Moms. [ISBN: 9780978736972] It's a gorgeous collection of essays from military mommies and veterans, with color photos of their airplanes and their children. The quotes from kids section at the end are worth the book's price alone. "My mommy flies helicopters. What does your mommy fly?" Precious!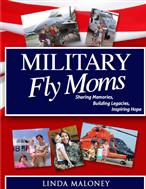 Let's take this opportunity Disney has created to excite our children with planes, with the magic and fun that is aviation and let's really plant the seeds of curiosity about airplanes with books after the movie ends. I hope the four titles suggested here continue to spark your child's interest in airplanes. After all, those who fly onboard airplanes for a living as I did after college, all studied STEM subjects after loving math and science in school. What a great connection to make for them as we get ready to go back to school. See you at the movies!