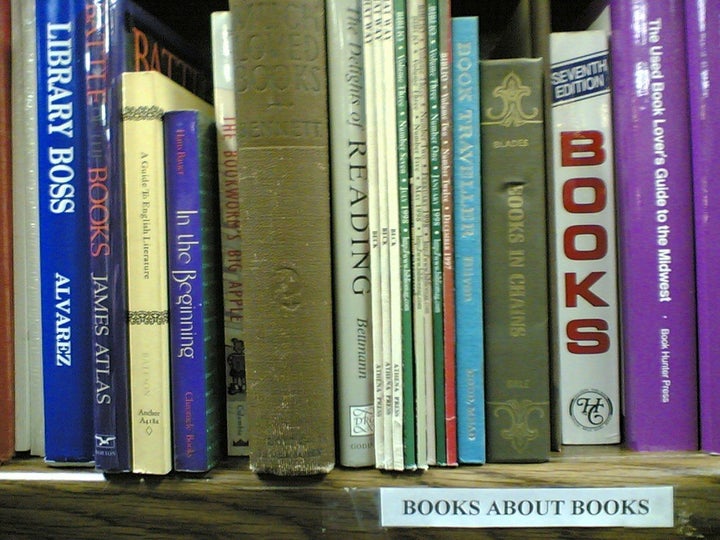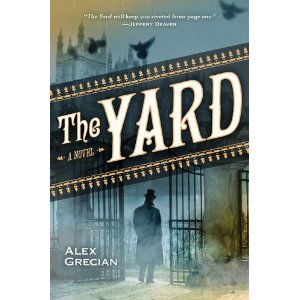 Jack The Ripper has disappeared into the mist of Victorian London. But Scotland Yard -- shamed and embarrassed over its failure to catch the taunting madman -- must carry on. In this debut novel by comic book author Alex Grecian (Proof), the Yard is an absorbing launch pad for a new series built around the detectives who are finding their way in the new business of criminology.
Fingerprinting, saving evidence, comparing notes from different crimes to see if there's a pattern, even something as simple as working in pairs are all novel, untested ideas tried out for the first time.
Our heroes include the new kid on the staff, Walter Day; a passionate journeyman cop named Hammersmith and the doctor who has taken it upon himself to be a de facto medical examiner. At the top is Colonel Sir Edward Bradford, the one-armed man leading his team with grim humor and determined insight into both his men and the dangerous new strain of violent, unhinged murderers spawned by the festering atmosphere of the most crowded city in the world.
They're all focused on the brutal killing of one of their own -- a detective found dismembered and crammed into a piece of luggage at a train station. But other crimes soon weave their way into the narrative, from a little boy abducted by an unhinged lunatic to a pair of slightly mad prostitutes getting their revenge on the police who couldn't capture Jack The Ripper. Grecian's world is also populated by the colorful denizens of the streets from a lumbering gentle giant who dances to amuse to Blackleg, a burglar who can't look away when he stumbles across an innocent boy left stuffed in a chimney to die.
Caleb Carr's The Alienist is an obvious comparison, thanks to The Yard's attention to detail and mix of historical facts and vivid fictional creations. It's great fun, despite a dramatically over-stuffed finale. Grecian's debut is the promising start of a new series and should be one of the most acclaimed and popular mysteries of the year.
BOOKS I'VE READ SO FAR IN 2012
1. The Underneath by Kathi Appelt ***
2. Jack Holmes and His Friend by Edmund White ***
3. The Last Unicorn by Peter S. Beagle **
4. Fun Home by Alison Bechdel ***
5. Death Walks In Eastrepp by Francis Beeding ***
6. Lumious Airplanes by Paul La Farge ***/
7. The Professionals by Owen Laukkanen ** 1/2
8. Unterzakhn by Leela Corman **
9. The Child Who by Simon Lelic ***
10. Hinterland by Caroline Brothers ***
11. The Yard by Alex Grecian *** 1/2
12. The Alienist by Caleb Carr ***
13. On The Wings Of Heroes by Richard Peck *** 1/2
14. A Princess Of Mars by Edgar Rice Burroughs *
15. The Gods Of Mars by Edgar Rice Burroughs **
16. The Warlord Of Mars by Edgar Rice Burroughs ** 1/2
17. Undefeated: America's Heroic Fight For Bataan and Corregidor by Bill Sloan ** 1/2
18. Stoner by John Williams ****
19. The Sisters Brothers by Patrick DeWitt *** 1/2
20. The 500 by Matthew Quirk **
21. The Age Of Innocence by Edith Wharton ****
22. The Alienist by Caleb Carr ***\
23. Crispin: The Cross of Lead by Avi **
24. Rogue Male by Geoffrey Household ***
25. The Perks Of Being A Wallflower by Stephen Chbosky **
26. Traitor's Gate by Avi ** 1/2
27. Cogan's Trade by George V. Higgins ***
28. 2312 by Kim Stanley Robinson *** 1/2
29. The Twelve Rooms Of The Nile by Enid Shomer ** 1/2
30. Bring Up The Bodies by Hilary Mantel *** 1/2
31. In One Person by John Irving **
32. A Million Heavens by John Brandon ***
33. The Case Of The Deadly Butter Chicken by Tarquin Hall ***
34. Seward: Lincoln's Indispensable Man by Walter Stahr *** 1/2
35. The Kings of Cool by Don Winslow ***
36. The Case of The Missing Servant by Tarquin Hall ***
37. Savages by Don Winslow ***
Thanks for reading. Michael Giltz is the cohost of Showbiz Sandbox, a weekly pop culture podcast that reveals the industry take on entertainment news of the day and features top journalists and opinion makers as guests. It's available for free on iTunes. Visit Michael Giltz at his website and his daily blog. Download his podcast of celebrity interviews and his radio show, also called Popsurfing and also available for free on iTunes. Link to him on Netflix and gain access to thousands of ratings and reviews.
Note: Michael Giltz is provided with free galleys and/or final copies of books to consider for review.
Related
Popular in the Community