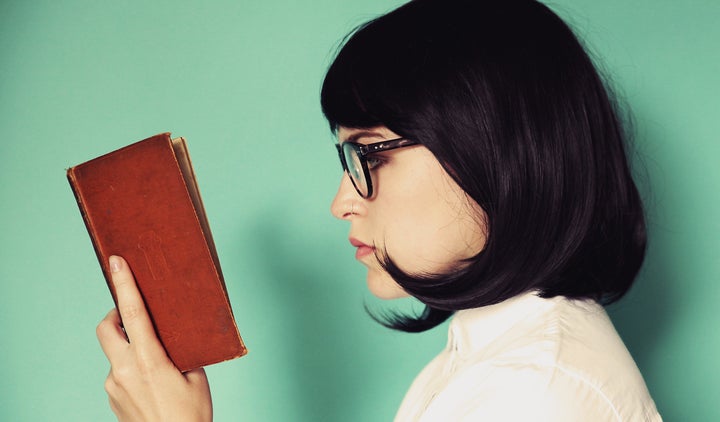 "The Emmys are all about celebrating the best of the year in television," 2015 Emmys host Andy Samberg proclaimed on Sunday night during his opening monologue. "So, sorry, books, not tonight!" A reaffirming "Suck It, Books" in LOLcat style Impact font covered his face to underline the point.
Any book lover forgetting the date and errantly tuning in to Fox hopeful for a marathon reading of Moby-Dick likely then turned away to weep into his or her vintage card catalog, rescued from the days when print was king and before technology -- especially the most banal technology, television -- ruined everything. 
But, despite Samberg's best efforts, books ended up having a pretty good time at the 67th annual awards. Books looked great in her custom designed couture dress, but refused to tell Ryan Seacrest about it, because duh, #AskHerMore. Books also got selfies with Jon Hamm and Viola Davis, nbd. But most important, Books got a serious nod in the form of "Olive Kitteridge," the HBO miniseries adaptation of Elizabeth Strout's Pulitzer Prize-winning book of the same name that garnered six wins.
While those who tuned in to watch "The Voice" win for Outstanding Reality Competition were all, "Huh?," Books smiled serenely in her seat next to Amy Poehler (who, a fan of books, has even written one). Frances McDormand, however, was Books' biggest champion. She first stated it during her short yet effective acceptance speech for Outstanding Actress in a Limited Series or Movie. 
Stories, apparently, can be told both in written and televised format. Interesting. But in case it wasn't clear that McDormand was pro-books, she made sure the world -- and Samberg -- knew when she returned to the mic to accept the award for Outstanding Limited Series for "Kitteridge."
"It started as a book! It started as a book, OK, Andy?" 
For those unfamiliar with the book, Strout's Olive Kitteridge is a novel-short story collection hybrid that follows the titular character through her life in the small town of Crosby, Maine. Olive feels constricted -- so constricted that she cannot determine the source of her rage -- in the confines of her small-town life as a wife. Readers learn about her, and by succession, the town of Crosby and its inhabitants, through the vignettes each story provides.
So if you were firmly on team TV before, perhaps Sunday night's accolades will help you see the other side.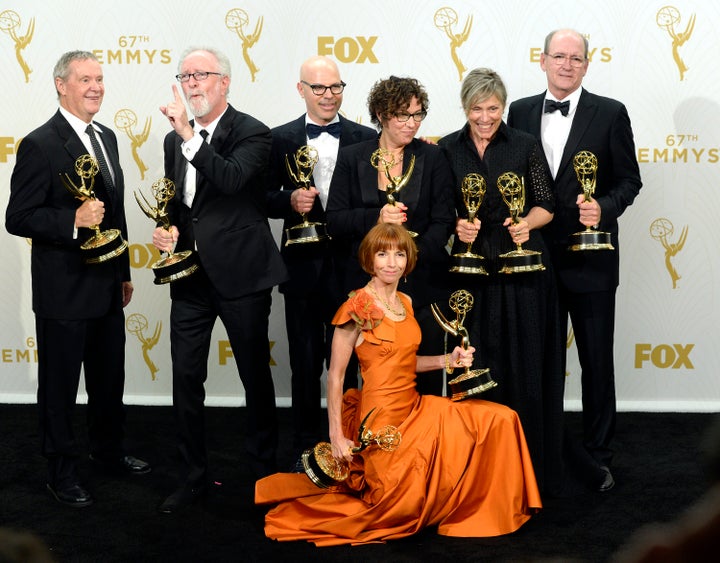 PHOTO GALLERY
Women Writers You Should Read
Calling all HuffPost superfans!
Sign up for membership to become a founding member and help shape HuffPost's next chapter