Beware: These addictive reads will keep you turning the pages -- so much so, you might just forget to barbecue.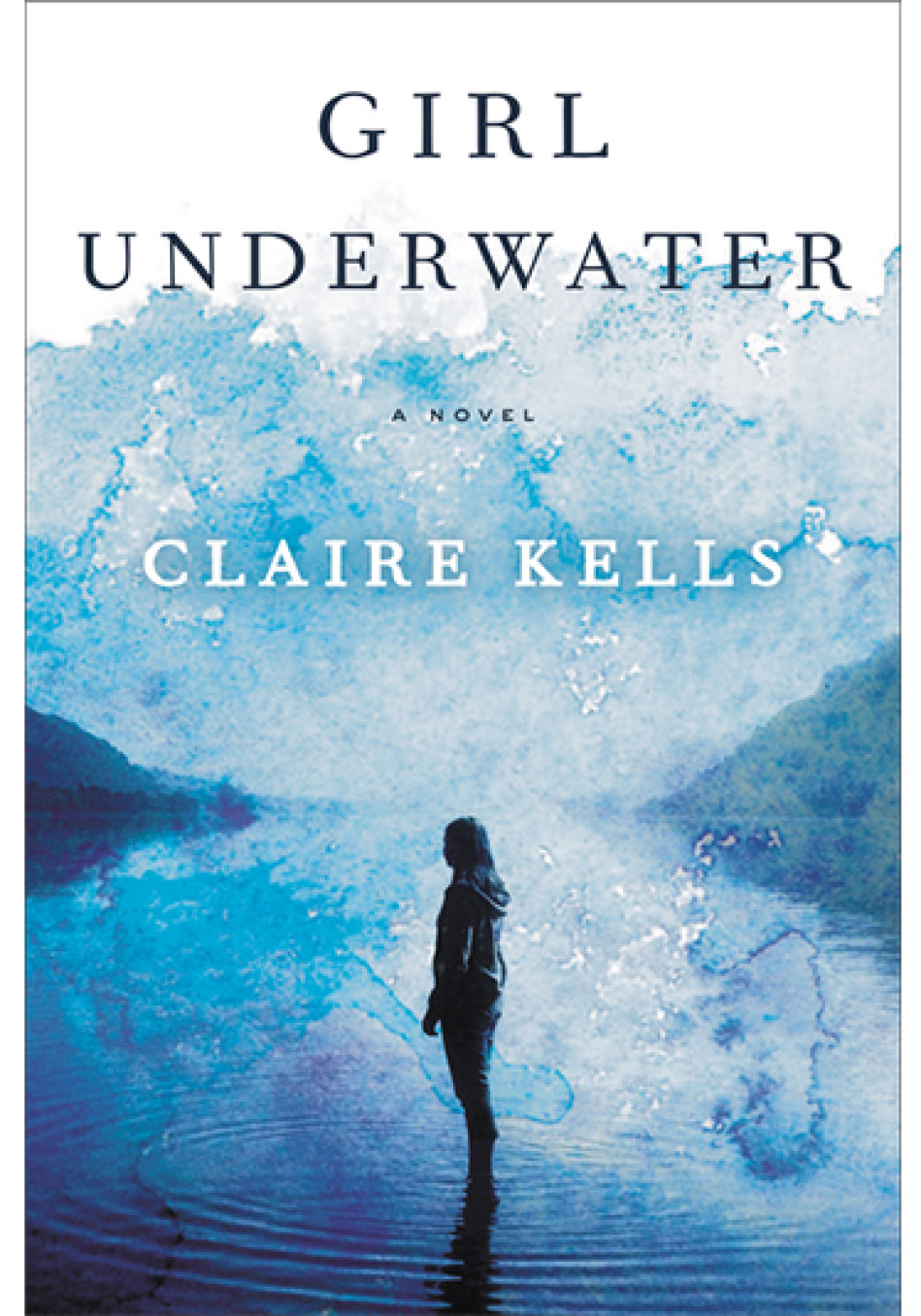 Girl Underwater
By Claire Kells
304 pages; Dutton
College sophomore and lifelong swimmer Avery Delacorte is heading home for Thanksgiving break when her airplane crashes over the Colorado Rockies. Just as the scene reaches its climax (sorry, we just can't spoil this one), the author tears us away from that and zooms weeks into the future, to the hospital where Avery is now in recovery. The novel continues to alternate between the immediate aftermath of the crash, where the few survivors struggle to find food and shelter, and the crash's later, lingering impact on Avery's life. As such, the suspense lies not in her eventual rescue, but in the much-engrossing psychological and emotional aftermath of making it out alive. "Sometimes I wonder if I really survived anything," Avery thinks from safe inside the hospital walls. A poignant will-they-or-won't-they romance between Avery and Colin, another survivor and fellow member of their swim team, adds just enough heat to qualify this as your first must-read beach book of the summer.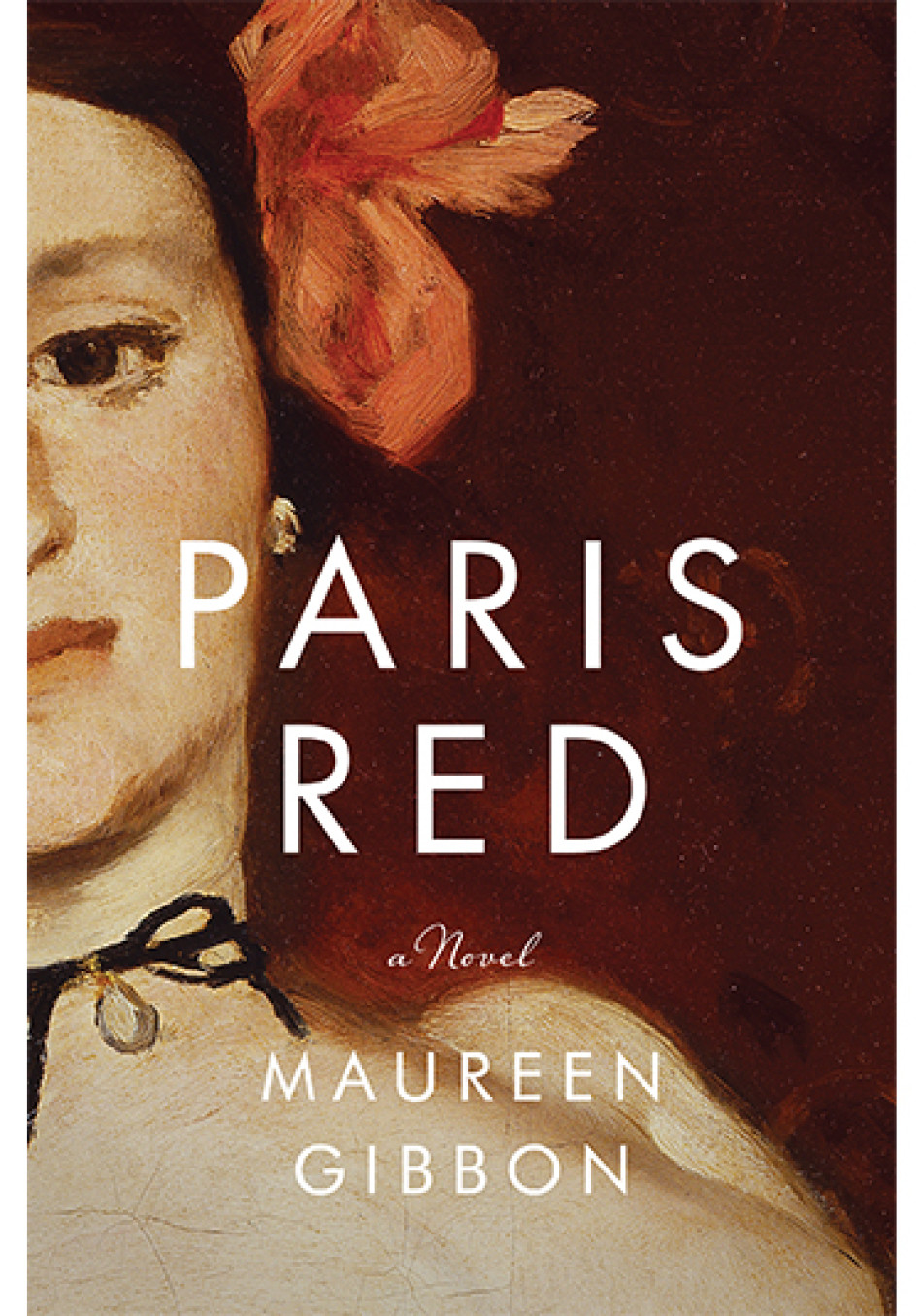 Paris Red
By Maureen Gibbon
288 pages; W. W. Norton & Company
When we first meet Victorine Meurent, in 1862, she is sketching a storefront in Paris. A man watches from over her shoulder; she feels his gaze. He approaches, takes her pencil and, with a few quick strokes, makes her drawing come to life. The man is Édouard Manet, and this opening scene establishes the dynamic that is to follow between the painter and his muse. The bond they share is at once highly erotic and coolly sophisticated, a love based on shared artistic sympathies. She becomes the inspiration for his famous "Olympia" portrait, while he inspires her to see the world with the eyes of an artist. "Now when I walk down the street I notice different things," she writes. "Because of him." The greatest pleasure in Gibbon's historical novel comes from Victorine's insightful voice as she realizes her full potential, becoming a successful painter in her own right (a biographical fact). More than just a vacation to another time and place, this book is an inspiring tale about a woman who gave deeply in love but never gave herself away. As she herself says, "I always have more."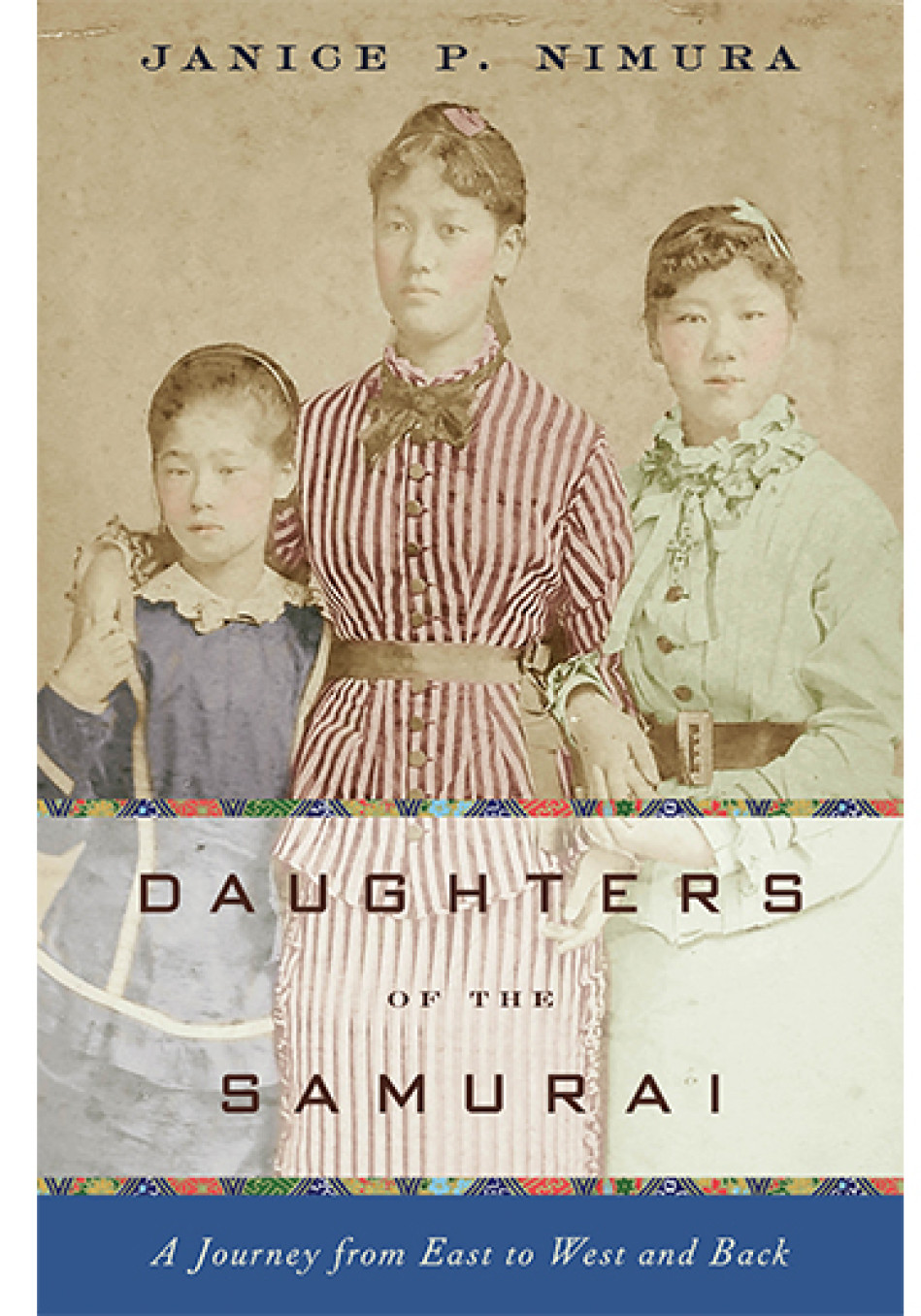 Daughters of the Samurai: A Journey from East to West and Back
By Janice P. Nimura
336 pages; W. W. Norton & Company
Imagine being shipped out of your own country at age 6 -- without a parent -- and denied the chance to decline the so-called opportunity. That's just what happened to a group of Japanese girls, who were sent by their government, in 1871, to establish themselves in America as Westerners. The plan? For them to return a decade later and serve as an example for Japanese women, for whom education was a rare thing, let alone an education abroad. Initially, the girls relied on each other for comfort; when it became apparent that their mutual dependency was hindering their integration, they were separated. For some, the challenge was too great -- two were sent home due to health problems and homesickness -- but three girls remained and were sent to live with American families in Connecticut and Washington, D.C. There, they connected with their host families. The youngest, Ume, whose host mother described her as a "sunbeam from the land of the rising sun," integrated especially well and grew up to attend such colleges as Vassar and Bryn Mawr. Nimura's exhaustively researched historical biography is as immersive as any work of fiction, heart-wrenching in its depiction of these cultural orphans turned pioneers. "They had grown into women with the odd ability to see their native land through foreign eyes," she writes. "They were home, and yet at some deep level they would never cease to be homesick." A book about such trauma may sound hard going, but readers will find themselves wrapped up in the struggles of these young castaways and will ultimately be rewarded by the triumphant story of their return home -- where little Ume would establish her nation's first English school for girls.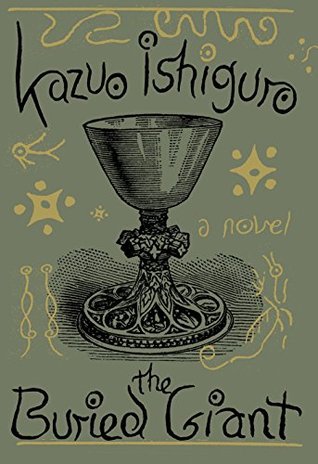 The Buried Giant
By Kazuo Ishiguro
336 pages; Knopf
Before we meet anyone else in The Buried Giant, Kazu Ishiguro's long-awaited return to the novel, we're introduced to an "I" and a "you." The "I" is the narrator -- one intimately familiar with the mythic, post-Arthurian Britain that's to be the landscape of the tale -- the "you" is us. Or at least the version of us that can believe in the ogres and pixies who will be in attendance along with an aging Sir Gawain and the dragon he's been circling for years. We believe in them not only because Ishiguro is an enchanter, but because we're always believed, raised as we were on fairy tales -- whose presence here feels not like left-field fantasy, but essential truth borne of humanity's deepest wishes and fears.
As Axl and Beatrice, the elderly couple at the book's heart, set forth to find their grown son, they're hampered by a heavy mist that holds all of Britain under an amnesic spell. A she-dragon named Querig is producing the gray cloud, and before long the duo is diverted, along with a Saxon warrior and a young boy, onto a journey to slay her. This is a quest in the most traditional sense, and yet when the odyssey is complete, the results are far more modern, more ambiguous -- more Ishiguro -- than tradition would dictate. Was there, after all, a benefit to the mist? Can the country's fragile peace and even Axl and Beatrice's love, survive without it?
Fans of Ishiguro's earlier work will be prepared for his splendidly disconcerting conclusion. As the cloud lifts in the book's final pages and the characters begin recalling past pain and loss and love, we start remembering things we've known all along as well. Namely, that there are at least two reasons we read: to be entertained, and to be shaken to the core. And perhaps a third: that we still after all these years, need someone to sit us down and tell us a fairy tale.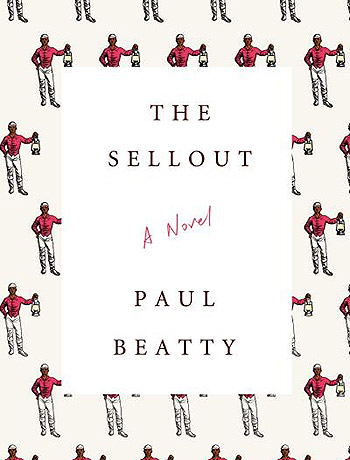 The Sellout
By Paul Beatty
304 pages; Farrar, Straus and Giroux
Let's get this out of the way: The Sellout is a work of a genius, a satirical opus on race in 21st-century America. It takes place mostly in a California ghetto called Dickens, once an agrarian community whose founding charter set forth that it would be free of "Chinamen, Spanish of all shades, dialects, and hats. Frenchmen, redheads, city slicker, and unskilled Jews." The narrator (surname Me and nicknamed the Sellout) is an African-American man who was raised by a race-obsessed father out to unlock the keys to "black liberty." He wasn't above using his son as a guinea pig, regularly subjecting him to social experiments, including administering electric shock if he failed to come up with the right answers to his random black history quizzes. Me grows up to be a radical-idea-chasing, N-word-dropping, weed-smoking farmer. After L.A. County literally drops Dickens off the map to keep up property values in the affluent areas nearby, Me concocts an outrageous plan to restore it.
Beatty, a provocateur best known for his novel The White Boy Shuffle, here explores racism by taking it to absurd proportions. At one point, Me attends a cabal of black thinkers, among them the creator of a send-up of The Adventures of Tom Sawyer in which Tom is a "preppy black boy, wearing penny loafers and argyle socks." Its author refers to his work as a "WME, a Weapon of Mass Education," a title that would be as apt for The Sellout, which inventively challenges the tenets of racial equality, exploding and laying bare our biases and ignorance.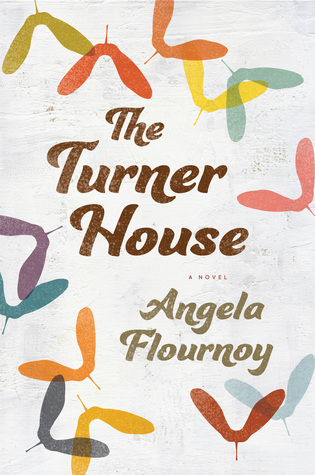 The Turner House
By Angela Flournoy
352 pages; Houghton Mifflin Harcourt
What is most exciting about Angela Flournoy's debut novel, The Turner House, is that while history is everywhere in it—haunting its characters, embedded in the walls of the titular house and in the crumbling streets of Detroit-the book tingles with immediacy. Flournoy has written an epic that feels deeply personal. Through the Turners–Viola and Francis and their 13 children, all of them strive to leave behind memories of hopelessness and partake of the American dream—she tells the story of the Great Migration. The book is ambitious but never pedantic because Lelah, Cha-Cha, and the others who grew up on Yarrow Street feel so much like living, breathing people. When Lelah—who's hit bottom at age 41 after losing her job and her apartment (not to mention her pride) to a gambling addiction—sits at a roulette table deliberating whether to place another bet, we feel her anguish and her adrenaline rush. When her lover discovers she is squatting in the now abandoned home where she grew up, we expect both her shame and the liberation confession brings.
As the oldest of the clan, Cha-Cha is the center of gravity, the one everyone depends on. He's thrown off balance by the reappearance of a haint he first saw as a child, which causes him to crash his truck and ultimately rethink his life. The scenes in the office of the therapist he's mandated to see after the accident are poignant and unsettling—they gleam with both the possibility of growth and the risk of never being able to return to the person he once was.
Growing up, Flournoy spent time in her grandparents' Detroit home, where they raised their 13 children. In writing the book, she was inspired by something Zora Neale Hurston once said, "Mouths don't empty themselves unless the ears are sympathetic and knowing." In the end, it is Flournoy's finely tuned empathy that infuses her characters with a radiant humanity.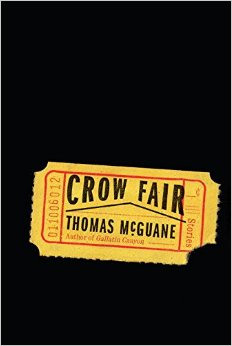 Crow Fair
By Tom McGuane
288 pages; Knopf
In 1934, Cole Porter, adapting a Montana poet/engineer's lyrics, crafted "Don't Fence Me In." Thomas McGuane's dazzling new collection. Crow Fair invokes the grit and determination of Westerners who assert their right to "let me be by myself in the evening breeze/Listen to the murmur of the cottonwood trees."
McGuane's scrupulous prose and majestic Big Sky setting thread together these 17 stories, highlighting a cast of characters who struggle to face down misfortune. A former prostitute schemes her way to respectability by marrying a closeted gay man. A troubled grandson takes his blind authoritarian grandmothers on a riverside picnic only to discover a corpse floating downstream.
Now in his 70s, McGuan here continues to burnish his reputation with some of his most accomplished fiction to date.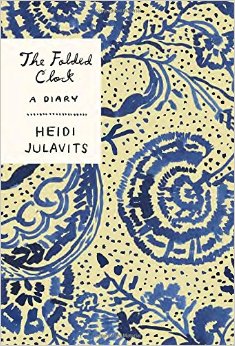 The Folded Clock
By Heidi Julavits
304 pages; Knopf
Novelist Heidi Julavits's best book yet isn't a work of fiction, but a "journal" written for public consumption. The Folded Clock is a cleverly crafted thoughtfully entertaining series of meditations on personhood and culture inspired by a diary the author started keeping when she was 8.

Young Heidi's journal was full of a child's flat assertions of desire' "I want to have a thin lovely figure..." reads that girlish record of her former self, "popular, lots of friends, no pimples, a nicer nose." Happily, the 40-something Julavits's diary is a far more complex and captivating read that contemplates everything from awkward social obligations to materialism, motherhood, and little white lies—even why The Bachelorfranchise has redeeming value.
A fixture of the literary scene, Julavits chronicles art shows and encounters with this or that unnamed writer friend, now and then touching on the competition she feels at times with her writer husband, Ben Marcus. Both overtly and covertly, she raises the questions, "How do we curate our own lives when everything about them may wind up in print?" "Can we ever expect naked truth from a diary, or do we invariably receive a sanitized version?"
Maybe, Julavits's work suggests, the best we can hope for is a deeply mediated honestly -- for words are always equal parts mask and revelation.
Related
Before You Go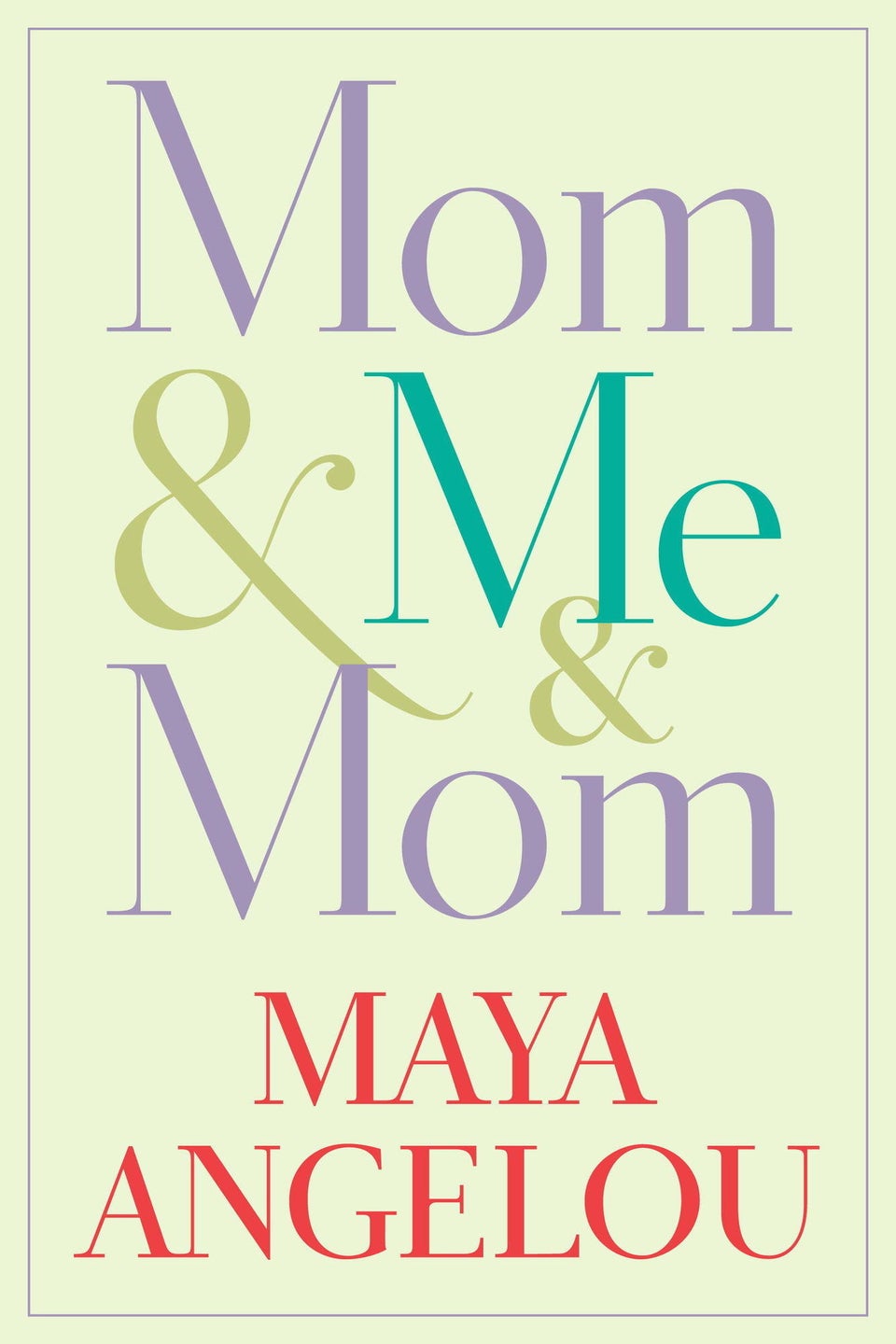 40 Books To Read Before Turning 40
Popular in the Community