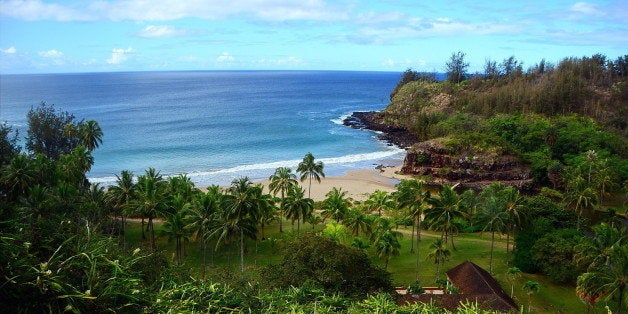 When Hawaii officially joined the U.S., in 1959, America had finally found paradise. The fiftieth state -- an archipelago of eight major islands rising from the Pacific -- boasts a tropical climate and idyllic beaches and has long attracted visitors seeking a blissful source of inspiration and wonder.
Look no further than these eight books to get in the spirit of your own island escape to Hawaii. And since you'll want to travel light for the laid-back style of living, we partnered with Kindle Paperwhite to round up novels, memoirs and more, all inspired by this dream-like locale, that you can download before you say "aloha."
The Descendants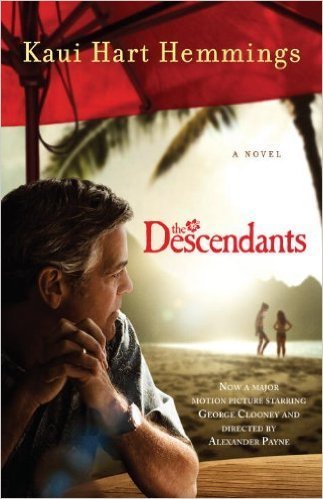 By Kaui Hart Hemmings
306 pages; Random House

You may already be familiar with this book title (or mostly just George Clooney) after the movie adaptation picked up some serious Oscar buzz and won for Best Writing, Adapted Screenplay. The film is based on the novel by Hawaiian native Kaui Hart Hemmings about Matt King -- an aptly named character who's a descendant of Hawaiian royalty. Matt must contend with his two out-of-control daughters in the aftermath of a boating accident that left his wife comatose. The family drama unfolds against an almost ironically idyllic backdrop and delves into some of the complex history that has influenced the landscape of the present state.
Democracy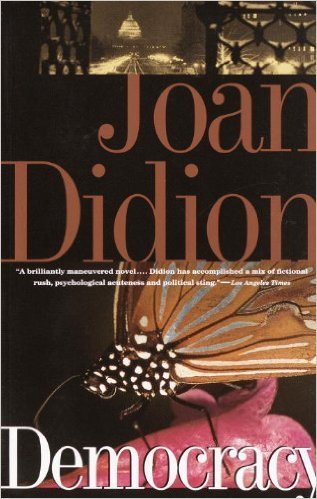 By Joan Didion
240 pages; Vintage
In her essay "Letter From Paradise," Joan Didion reveals the profound effect her visit to Hawaii and the site of Pearl Harbor had on the author, voicing her disturbance by the public's remembrance (or lack thereof) of such tragic events. The work foreshadowed her fourth novel, which is partially set in Hawaii after the Vietnam War and deals with memories that are expediently forgotten. The story of Inez Victor, native Hawaiian and now wife of a U.S. senator, offers a scrutinizing look at a nation that's lost touch with its past. Didion's big-picture musings will ensure you don't neglect Hawaii's rich, complex history while enjoying its sensory delights of sun and sand.
Dreams From My Father: A Story Of Race And Inheritance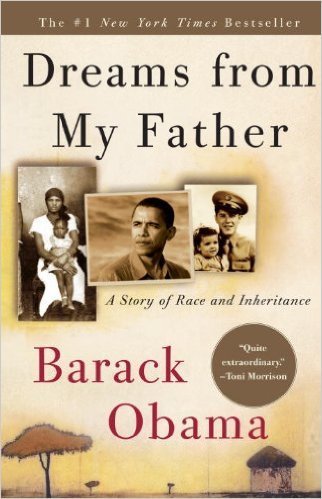 By Barack Obama
466 pages; Broadway Books
Pay homage to the first U.S. chief executive from Hawaii on your next trip there by first picking up President Obama's powerful memoir, first published in 1995. Exploring his unique family heritage, Obama recounts growing up in Honolulu and attending the prep academy the Punahou School -- a turning point in his educational development. This exploration of personal origin contextualizes cultural inheritance amidst the influence of setting, with Hawaii featuring prominently as Obama's birthplace and childhood home. Add some depth to your experience of paradise and consider the influence Hawaii had on one of America's groundbreaking leaders.
Cloud Atlas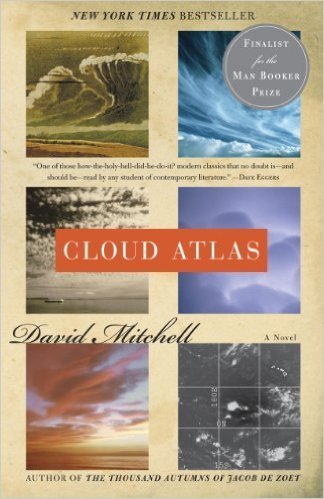 By David Mitchell
530 pages; Random House
Journey to different islands in the South Pacific (and through time) while diving into this complex novel. The award-collecting author, David Mitchell, successfully experiments with the "Russian doll" style of writing to tell six different stories that paint a picture of various islands in the South Pacific, as well as Hawaii. The novel begins with a story that takes place in the 1800s and spans all the way to a post-apocalyptic, futuristic Hawaii. Make your way through each story while following the six protagonists as their experience intertwines through letters, books, films and journals … because why not imbue even more fantasy into your island escape?
Hawaii: A Novel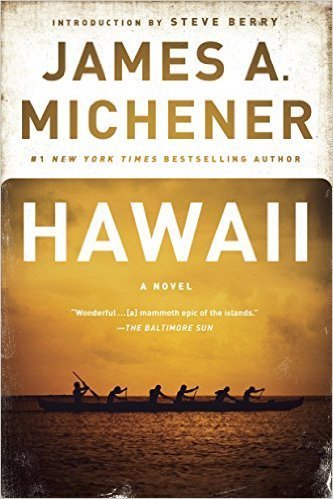 By James A. Michener
937 pages; Random House
For vacationers who are ambitious about their beach reads, this exhaustively researched epic by Pulitzer Prize-winner James Michener will be well worth their while. Michener captures the rich history of Hawaii through the lens of select characters who represent their respective cultures -- assembling the perspectives of the diverse peoples that distinguish the island's unique heritage. The episodic format starts with the original creation of the islands and spans to the mid-1950s, just before Hawaii became a U.S. state. The book's impressive attention to historical detail will turn you into a veritable expert in your intricate, island surroundings.
From Here To Eternity
By James Jones
864 pages; Delta
Travel back to the fall of 1941 in O'ahu, Hawaii -- just months before the attack on Pearl Harbor -- as you follow Robert E. Lee Prewitt to Schofield Barracks in Hawaii after he requests an Army transfer. Little does Prewitt know, his personal problems will be rendered insignificant by the bombings looming around the corner. In this realistic portrait of Schofield Barracks and the island of O'ahu, author James Jones reflects on his own experiences serving in a division of the U.S. Army stationed in Hawaii prior to World War II. One of the Modern Library's 100 Best Novels of the 20th century and adapted into the 1953 film starring Frank Sinatra, this moving tale is so much more than your typical beach read.
About A Girl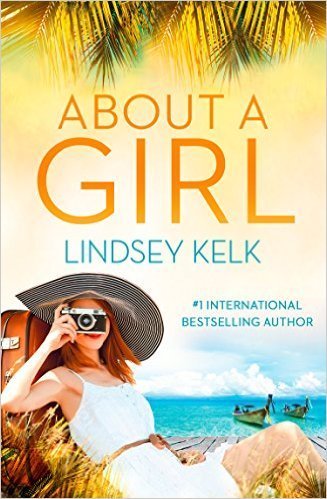 By Lindsey Kelk
417 pages; Harper
Speaking of beach reads … don't leave home without some literature-light to get you in the spirit of your romanticized island adventure. This summer bestseller captures the escapism and escapades many of us seek on vacation. When Tess Brookes' life feels like it's falling apart, she answers a fateful phone call offering a photography assignment in Hawaii. The catch? The call is for her flatmate, and Tess isn't even a photographer! Full of hilarious antics, this well-paced narrative will be your dishy companion as you soak up rays and sip on Mai Tais.
Moloka'i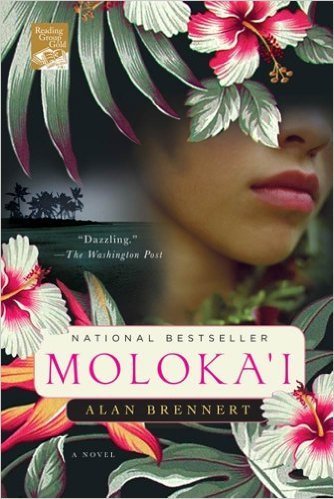 By Alan Brennert
400 pages; St. Martin's Press
Beauty emanates from this poignant historical novel about Rachel Kalama, a young Hawaiian girl who is sent to a leper colony on the Hawaiian island of Moloka'i after being diagnosed at age 7. The exquisite splendor of the setting complements the shining portrayal of the human spirit as Rachel persists and flourishes against adversity. Rachel finds strength in her heritage and the mythology surrounding her people. Brennert's bestseller, originally intended to be a TV miniseries, is rife with sublime imagery sure to add sensory delights to your vacation in paradise.
Pack practically with the Kindle Paperwhite -- lightweight and portable, so you'll be ready for your next adventure.
Calling all HuffPost superfans!
Sign up for membership to become a founding member and help shape HuffPost's next chapter