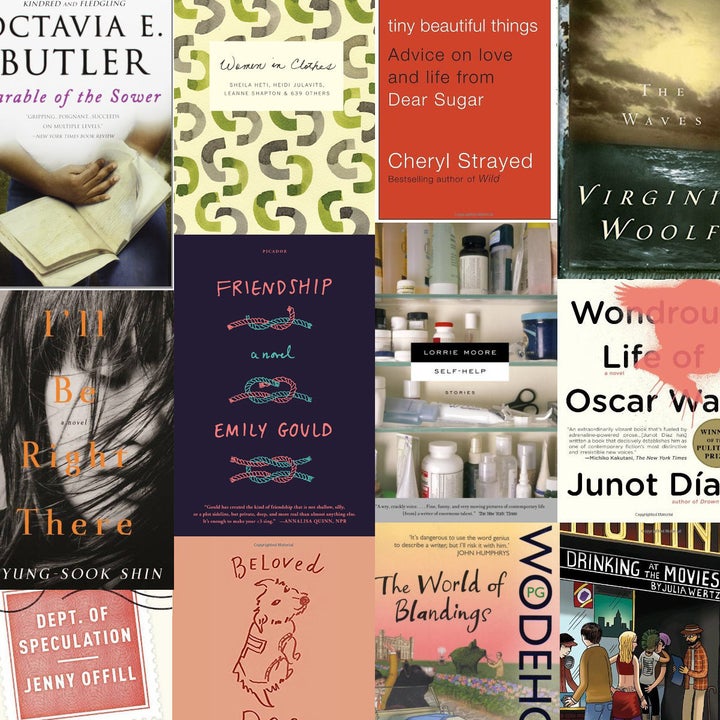 Navigating a list of self-help books aimed at diminishing your anxiety can be, well, anxiety-inducing. Reading a tome, under the assumption that said tome will help quell any lingering sense of panic, is a gamble. What if the panic is still there when you flip the last page? What if the advice contained within just doesn't click, ever? Was it all for naught?
Studies have shown that reading in itself -- even just six minutes worth of SSR -- can help slow heart rates and ease muscle tension, thereby alleviating stress. For those of us who suffer from anxiety on a regular basis, this is good news. It's also enough reason for us to reach for fiction, and less conventional nonfiction, to help tackle feelings of worry, panic and restlessness. Perhaps you don't need a book that's explicitly meant to teach you about the intricacies of anxiety disorders; instead, you could use a story that lets you investigate the complexities of emotion, empathize with characters you can relate to, or even just escape the difficulties of everyday life for a moment.
Behold, 12 less obvious books that can help you deal with anxiety, according to five editors and writers who deal with it themselves.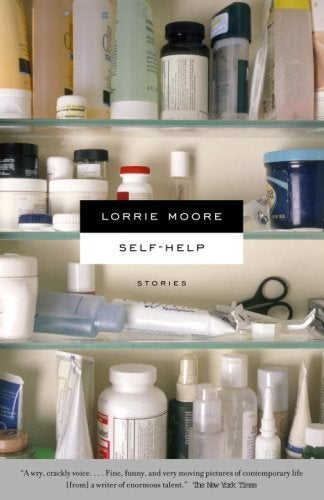 Self-Help by Lorrie Moore
Lorrie Moore's Self-Help is anxiety-reducing in the way a Bloody Mary eases a hangover. Sometimes the only way to deal with angst is to crawl deeper into the rabbit hole, only to see you're not alone. The hilarious short story collection is a dark and dirty take on the classic self-help book, with stories entitled "How to Talk to Your Mother (Notes)" and "How to Become a Writer." But instead of trite and sunny advice, Moore delivers brutal tales of modern women being their own worst enemies, making their way through work, love and family hurdles though potentially moving backward. The bitter and beautiful prose will make you want to savor your personal rough patches, if only to one day turn them into a story of your own. -- Priscilla Frank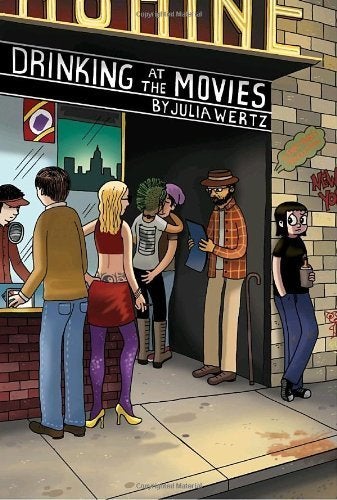 Drinking at the Movies by Julia Wertz
I read this book in the years of wandering right after college. In this memoir, the author is also wandering, but she doesn't get caught up in a quarter-life crisis. I laughed out loud so many times following Julia, who is hilarious, self-deprecating and genuine in this autobiographical story about her move to Brooklyn from San Francisco. Her detailed accounts of post-grad life with all the crappy apartments (including an illegal basement studio which was actually the best option) and even crappier jobs (such as a restaurant delivery person via bike, even when snowing) eased my own anxiety about not knowing what I wanted to do with my life and helped me to not take it all too seriously. -- Tricia Tongco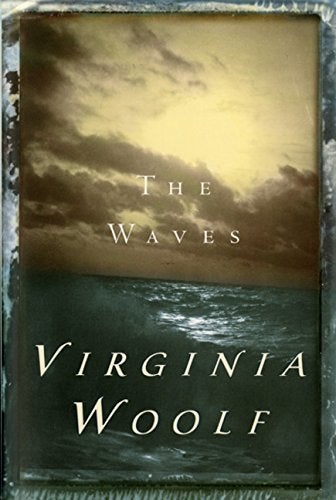 The Waves
by Virginia Woolf
If you don't want to be cheered up or encouraged -- and sometimes those approaches only antagonize the truly stressed -- you might just want to be understood. No one understood soul-crushing angst like Woolf, and The Waves, one of her more avant-garde books, captures that horror of the world in a contradictorily soothing form. The Waves, a prose poem following six characters from childhood to adulthood in looping, geometric sections, lulls you with a submerged refrain of "I know, I know, I know, I know." The Waves knows it's hard, that the world is terrifying and that you might feel scattered, afraid, lonely, anxious, depressed, ready to give up, but it also caresses you with poetic rises and falls, a rhythmic structure that leads you into a state of almost content mindfulness. -- Claire Fallon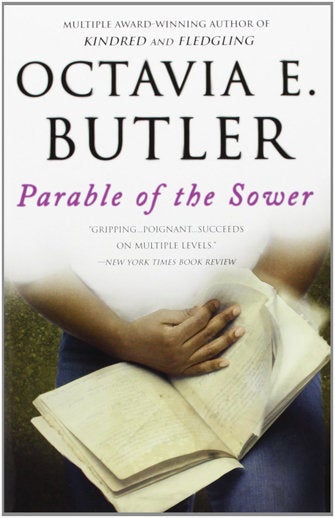 Parable of the Sower by Octavia E. Butler
In Parable of the Sower, an American tale that toes the line of utopia-dystopia, Lauren Olamina suffers from a genetic condition called "hyperempathy" -- caused by a mother's contact with a toxic prescription drug during pregnancy -- which causes her to experience the pain of others as intensely as her own. In the course of the story (and the second book in the series, Parable of the Talents), Lauren founds a spiritual community called Earthseed and her curious ability to feel like few others can turns darker. If you're partial to speculative fiction and its knack for tackling real emotions and scenarios under the guise of imagination, Butler's work provides an opportunity for you to explore your own feelings alongside Lauren and the characters of her universe. -- Katherine Brooks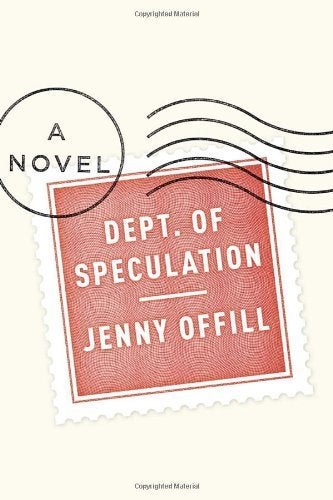 Dept. of Speculation by Jenny Offill
It's a slim novel about romance, marriage, family, infidelity, and the prospect of separation -- all of which is to say it doesn't sound like anything out of the ordinary. But Offill manages to write a book that deftly explores deep, universal emotions, while gracing them with tenderness and quirky observations. She weaves together scientific theories and quiet moments, fusing big ideas with small, personal details. Waffling between the two creates a feeling of peace and centeredness while reading, even if the plot is at times tragic. -- Maddie Crum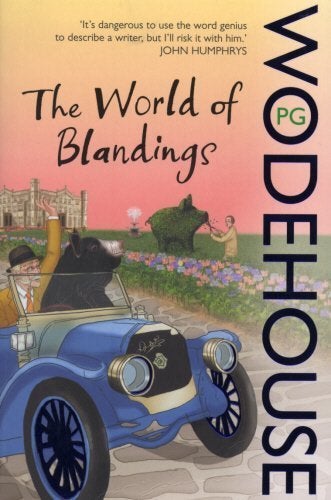 The World of Blandings
by P.G. Wodehouse
It's hard to write a truly LOL-inducing novel. On the page, so many of the subtle cues that go into sparking laughter are absent or easily misinterpreted, such as a deadpan delivery, withering sarcasm, or broad slapstick. But if you like British drollery, Wodehouse will do it. He has the gift. And it's more than the laughs that'll soothe the savage beast of anxiety: His eternally sunny, pre- or post- or between-war upper-class idylls lie so far outside the realm of reality they're basically fantasy. His lovably dimwitted noblemen and his lovably enterprising secretaries all end up just as happy as they deserve to be, even the most absurd escapades end in tea and biscuits, and best of all, if you've already enjoyed the more well-known Jeeves and Wooster chronicles, these three Blandings Castle novels will be (ahem) Something Fresh. -- Claire Fallon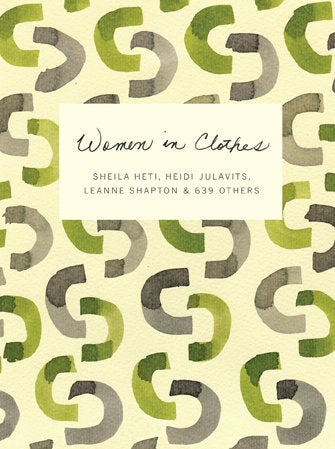 Women in Clothes by Heidi Julavits, Leanne Shapton, Sheila Heti
Oftentimes anxiety can be all the more crippling as anxious thoughts are coupled with the self-hating voice whispering how trivial and petty your myriad worries are. Women in Clothes, a stunning compilation about the complex relationship between women and what they wear, shows that what can appear to the outside as superficial can be deeply significant, profound and transformative. Over 600 women contribute their heartfelt words, exploring the relationships between clothing and memory, love, identity and tradition. Reading it feels like talking in a circle with your most badass, brilliant friends, on those endless nights when gossip and chatter leads to life changing revelations. -- Priscilla Frank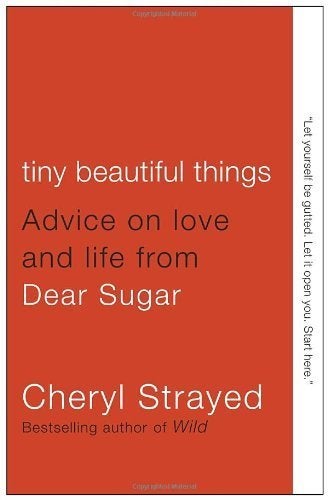 Tiny Beautiful Things: Advice on Love and Life from Dear Sugar by Cheryl Strayed
Sugar, now revealed as Cheryl Strayed, is like the cool, kind older sister I never had. She's been through a lot and just "gets it." Her insights and advice to readers have eased my own anxiety about all the things in life no one thinks to teach you: how to be creative, how to be vulnerable in relationships, how to not be ravaged by inevitable loss and so much more. Her approach of "radical empathy" can help ease any kind of conflict with other people, whether it's a friend, lover or family member. I'm sure I'll reread parts of this book for years and years to come and thrust it upon friends and family, too. -- Tricia Tongco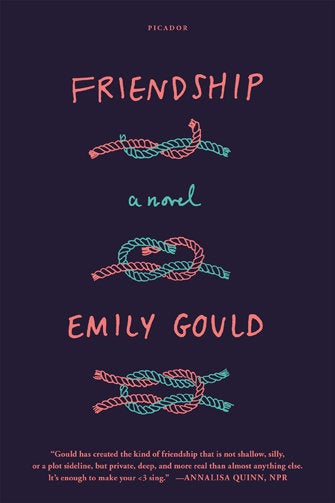 Friendship by Emily Gould
If you've ever worried about the state of your friendships -- whether you come off to your best friends as attentive or selfish, compassionate or unsympathetic, altruistic or a little conniving -- you're not alone. Many of us pore over the platonic relationships in our lives, anxiously calculating our perceptions, wondering if we are the protagonists or the antagonists in the yet-to-be-written stories of our lives. While Gould's book is not going to assuage your worries, it will help illuminate why the "good and evil" binary just doesn't explain the complexities of friendship. Philia can be as messy as Eros, and it's comforting to know that's true. -- Katherine Brooks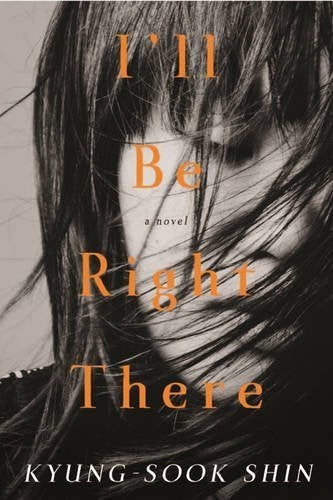 I'll Be Right There by Kyung-Sook Shin
The plot of Shin's novel isn't a calming one by any means; set in South Korea amid violent political uprisings, the story follows three students, each trying to heal from his or her own version of loss. They confide in each other, eat hearty meals, keep diaries, and take long, therapeutic walks around Seoul. As they explore their city, they discuss their own unique vantage points, and work together to understand it better. It's a quiet reflection on the power of intimate relationships, and the process of recovering from grief. -- Maddie Crum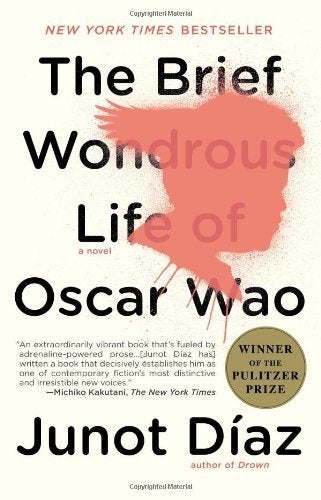 The Brief Wondrous Life of Oscar Wao by Junot Díaz
The titular charcacter of Díaz's book derives his college-era nickname from the Spanglish pronunciation of Oscar Wilde. He is the cornerstone of the coming-of-age tale that weaves its way through The Brief Wondrous Life; a boy obsessed with science fiction and finding a girlfriend, who at first glance might seem like a YA trope but throughout Díaz's plot transforms into a stereotype-busting character who tackles gender expectations and the intricacies of growing up in an American immigrant family. Oscar's story runs parallel to the chapters outlining his mother and sister's lives, filled with allusions to punk culture and feminism. Sometimes, when your own life seems chaotic and incomprehensible, it's reassuring to read another person's tale, filled with seemingly insurmountable obstacles that, in the end, give depth to personal history. -- Katherine Brooks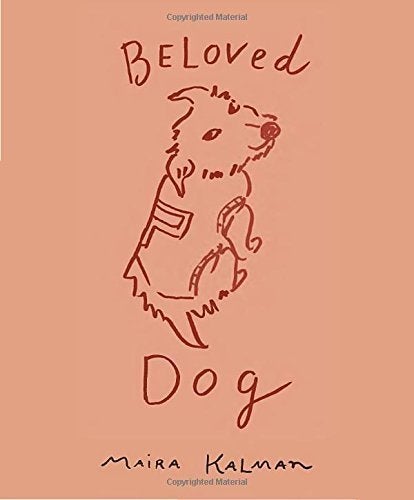 Beloved Dog by Maira Kalman
Cat books are all the rage, and rightly so. But dog lovers, or animal lovers in general, will delight in Maira Kalman's short reflection on her own experience of pet-ownership, and on dogs as the recurring subjects of her work. She illustrates artists with their dogs -- E.B. White and Kafka, to name a few -- and sketches her own (late) pooch with heart. Her writing, like her sketches, is spare, expressive, honest and fun. -- Maddie Crum
Calling all HuffPost superfans!
Sign up for membership to become a founding member and help shape HuffPost's next chapter
BEFORE YOU GO
PHOTO GALLERY
30 Books To Read Before You Are 30