This article was written by Olugbemisola Rhuday-Perkovich for Brightly.
We see the news stories about refugees almost every day. We hear the true but almost unimaginable accounts of families forced to flee their homes, their homelands, their entire lives.
While we may wish that our children didn't have to know about such trauma, the facts are that it's real and very present — and there are countless children actually living it.
Stories can facilitate dialogue and promote healthy communication on this difficult topic, help to foster empathy and understanding, and even inspire young readers to take action to ensure safe and welcoming environments in their own communities. Here are a few titles that can help: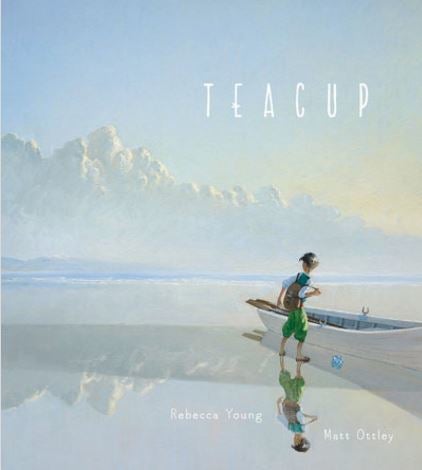 Teacup by Rebecca Young, illustrated by Matt Ottley
Readers of all ages will find much to connect with in this simple and lovely tale of a boy who must leave his home and find another. He sets off alone in a rowboat, with only a book, a blanket, and some earth from his homeland in a teacup. Young's story doesn't shy away from the loneliness and uncertainty the boy experiences, but the story ends on a hopeful note when he finds land and a much-needed friend.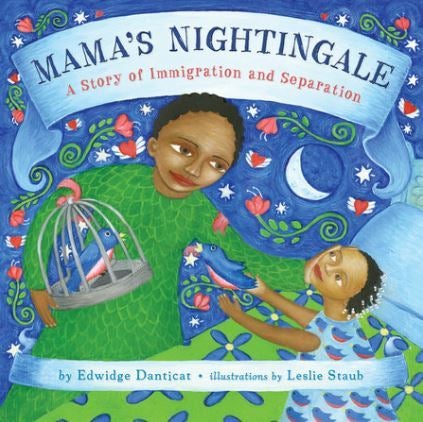 Danticat's celebration of storytelling and the bond between mother and child is an empowering one. Saya, whose mother is being detained, writes a story inspired by her mother's experience. When her father sends Saya's story to a newspaper, she learns firsthand that one voice, one story, can make a difference.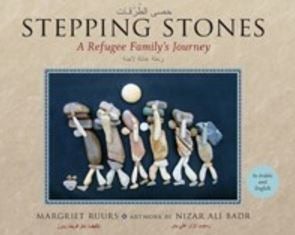 Nizar Ali Badr's striking stone art inspired Ruurs to create a narrative about a family in Syria who attempts to walk to safety and freedom in Europe with only what they can carry on their backs. Booklist called this free-verse tale "a unique offering that will open eyes and soften hearts."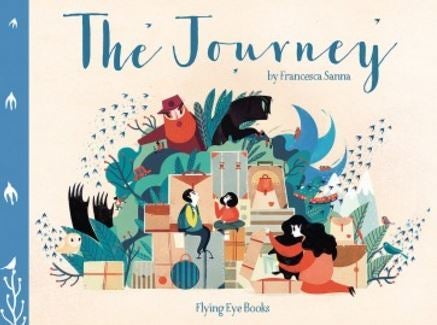 Sanna writes that The Journey began when she met two young girls at an Italian refugee center, then "began collecting more stories of migration and interviewing many people from many different countries." The striking result, in a setting that is not specified, is a simple yet powerful illustration of the anxiety, exhaustion, and heartbreak a family faces when displaced by war and conflict, as well as the courage and hope of their journey.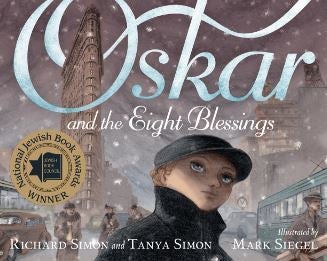 In this award-winning book, Oskar escapes the Kristallnacht pogrom, or "Night of Broken Glass," in Nazi Germany and arrives in Manhattan on the seventh day of Hanukkah (and Christmas Eve) with only a photograph and the address of an aunt he doesn't know. "The city was terribly big, Oskar was terribly small, and Broadway stretched before him like a river." As he makes a solitary walk from downtown to uptown, he experiences the excitement of bustling New York City and small acts of kindness from strangers along the way, pointing toward a new life of hope.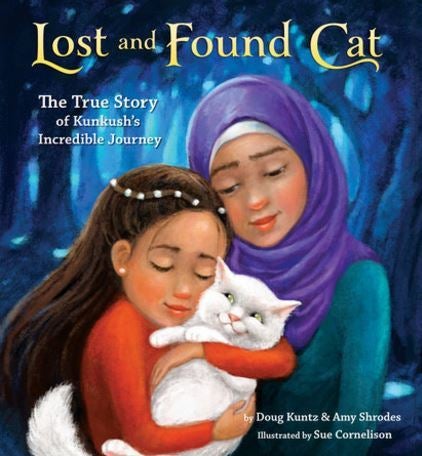 Lost and Found Cat follows an Iraqi family's escape from Mosul — by car, by foot, and by boat — all with their beloved pet, Kunkush, in tow ... until Kunkush escapes his carrier. The family is heartbroken, but Kunkush fortunately ends up in the hands of Amy, a woman volunteering with refugees in Greece, who grows determined to reunite the cat with his original family. This moving true story will inspire discussions with young readers about what it means to be a refugee, the unexpected consequences of being displaced, and the importance of kindness.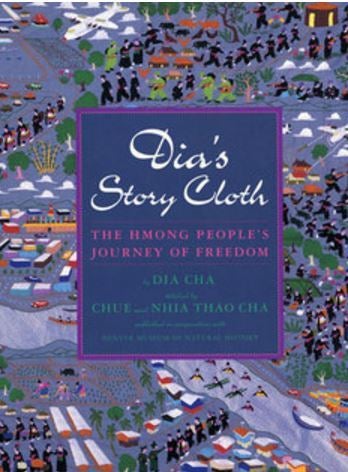 Since the war in Vietnam, Hmong people have created exquisitely embroidered "story cloths" that tell stories of their history and culture. Gorgeous embroidered cloth scenes, stitched by Dia Cha's aunt and uncle, illustrate this story that's based on the author's real-life journey with her family from China to four years in a refugee camp in Thailand, then to the United States. A teacher's guide and lesson plan provide some context for readers unfamiliar with Hmong history and culture.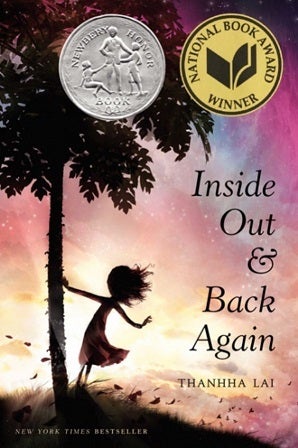 Lai's bestselling Newbery Honor book, written in short free verse, powerfully captures the alienation felt by a child forced into a new and often unwelcoming world. As 10-year-old Ha tries to adjust to life in Alabama, where she is bullied by her peers and befriended by a teacher who has some understanding of her experiences back in Vietnam, readers can empathize with Ha and all of those who are considered "foreigners" in this story of strength and resilience.
To view the complete list of books, visit Brightly.
Read more from Brightly below:
Related