Raise your hand if you think you watch too much television. *Slowly raises hand.* Now raise your hand if you think you should read more books. *Sheepishly repeats gesture.*
I'm imagining a lot of arms in the air right now, which, hey, we're in the golden age of television. There's no shame in a healthy obsession with streaming shows like "UnREAL," "Master of None," "The Affair," "Game of Thrones," "The Walking Dead" ... the list goes on and on and on. But there's also nothing wrong with wanting to return to the original binge-able medium -- literature. 
The reality is, the thought of curling up next to a good book for one, two, or 12 hours, never gets old. We can always use a little SSR, or as the cool kids know it, silent and sustained reading. But that doesn't mean you need to forgo your love of Netflix, Hulu, et al. Instead, use our handy guide to all the books every binge TV lover should read. Go ahead, binge read away.
1. If you like "

Jessica Jones

," you'll like 

Isle of Youth
by Laura van den Berg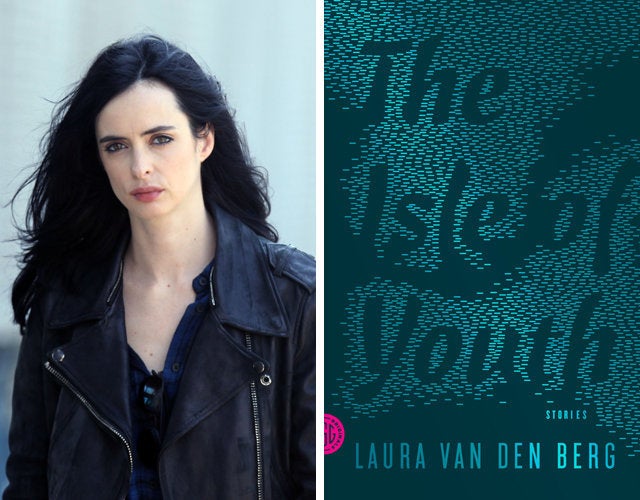 Lady detectives? Check. Badass women fighting for their independence -- sometimes quite literally? Check. "Jessica Jones" was hailed as revolutionary, and in some ways it is; watching a Marvel superhero romp around in everyday clothes is uniquely inspiring to us everyday folk. But its Bechdel Test-passing scenes between Jessica and her BFF reflect bigger changes bubbling up in the book world, and Laura van den Berg is among those stirring the pot. Her short story collection is brimming with powerful women, and one specific story, "Opa-Locka," follows private investigator sisters on the job. -- Maddie Crum
2. If you like "

UnREAL

" you'll like 

Arts & Entertainments
by Christopher Beha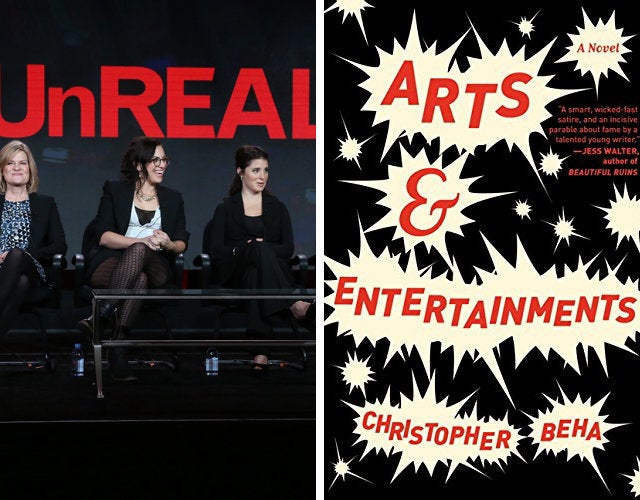 What you see on reality TV may not be so real: This is the highly practical lesson of Lifetime's hit drama "UnREAL," which goes behind the scenes of a show heavily based on "The Bachelor" to show intrigue, manipulation, exploitation and high-stakes risk-taking, all in the name of ratings. Arts & Entertainments, by Christopher Beha, takes a similarly jaundiced view of contemporary television, focusing on a former actor who is tempted to sell a sex tape of his now famous ex to supplement his income as a teacher and support his wife's dreams of starting a family. The protagonist finds himself pulled into a world of nonstop celebutainment, scripted reality, and moral compromise. Like "UnREAL," Arts & Entertainments features relatable leads who don't seem all bad, yet find themselves snared by the rewards of participating in an unethical enterprise. And once in, they find it's harder to leave. -- Claire Fallon
3. If you like "

The Jinx

," you'll like 

People Who Eat Darkness
by Richard Lloyd Parry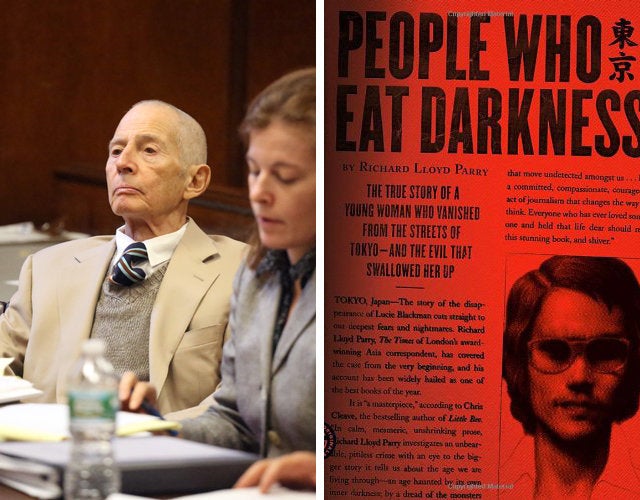 It's been over a year since the release of HBO miniseries "The Jinx: The Life and Deaths of Robert Durst," in which writer/director Andrew Jarecki spent hours interviewing and getting to know accused murderer, billionaire and super creepy old man Robert Durst. If you watched it, you're familiar with that combination of nausea, goosebumps, shortness of breath and complete terror that accompanies the best of true crime, rendering the old "it's all just pretend" mantra useless. If you chase that feeling of self-imposed torture, check out Richard Lloyd Parry's People Who Eat Darkness, an equally horrific tale delving into a young woman's disappearance in Tokyo in the year 2000. The story surrounding her death, and her killer's 30-year history of brutal violence against women, will be sure to make you just as sick, and just as powerless to put the book down. -- Priscilla Frank
4. If you like "

The Walking Dead

," you'll like 

Zone One
by Colson Whitehead
If you're addicted to "The Walking Dead," this wry zombie novel is for you. Unlike the TV show, this book balances its heartbreaking elements with moments of playfulness and laughter. It also reads like an elegy for the modern world, with the protagonist missing luxurious conveniences like "free Wi-Fi." There are still zombies wreaking havoc, but Zone One offers a chance to slow down and ponder the apocalypse, fleeting human connection and the things we'd miss if all hell broke loose. -- Tricia Tongco
5. If you like "

Master of None

," you'll like 

Americanah
by Chimamanda Ngozi Adichie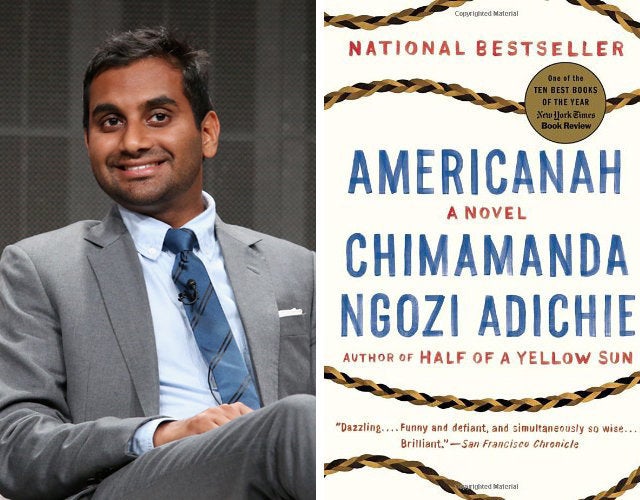 "Master of None," the brainchild of Aziz Ansari and Alan Yang, tackles all the usual comedy suspects: dating, family, parenting, careers. But it does so with a refreshingly diverse cast, and incorporates honest and hilarious stories of immigrants in the Untied States along the way. Chimamanda Ngozi Adichie's book outlines the life of Ifemelu, a Nigerian-born woman who moves to the U.S. and confronts, head on, narratives familiar to the "Master of None" universe, albeit in a more serious tone. Ifemelu leaves Nigeria to escape "the oppressive lethargy of choicelessness" and finds herself face-to-face with racism in America. If you were intrigued by the big issues of Ansari's show, pick up Adichie's book. -- Katherine Brooks
6. If you like "

Skins

," you'll like The Empathy Exams by Leslie Jamison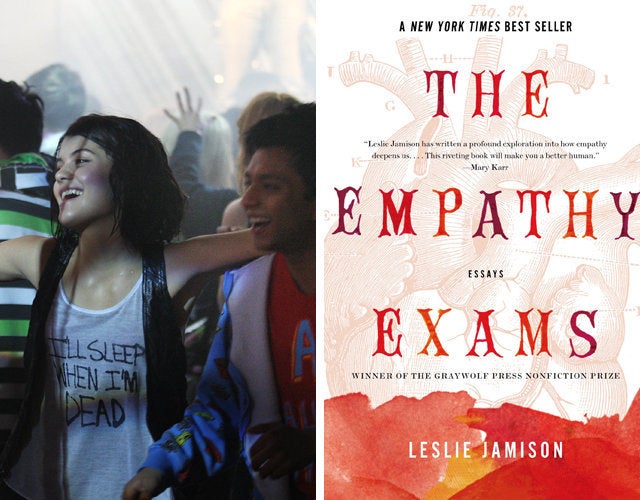 Perhaps the most incredible part of "Skins" is that every cycle found its way deep into your heart, pummeled it, and somehow left you coming back for more. Jamison's Exams does precisely that. Each essay in the work is a different story entirely, creating a larger work woven together by one thread: empathy, an emotion you can't help but feel in every episode of the mid-aughts BBC show. "Skins" characters overlap in some cycles and their day-to-day activities often veer off into the strange; facets of Jamison's vignettes that also ring true. The show and the book, in their own ways, use humor and harrowing tales to carve out beautiful, poignant moments amid otherwise normal lives. -- Jenna Amatulli
7. If you like "

The West Wing

," you'll like This Town: Two Parties and a Funeral -- Plus, Plenty of Valet Parking! -- in America's Gilded Capital by Mark Leibovich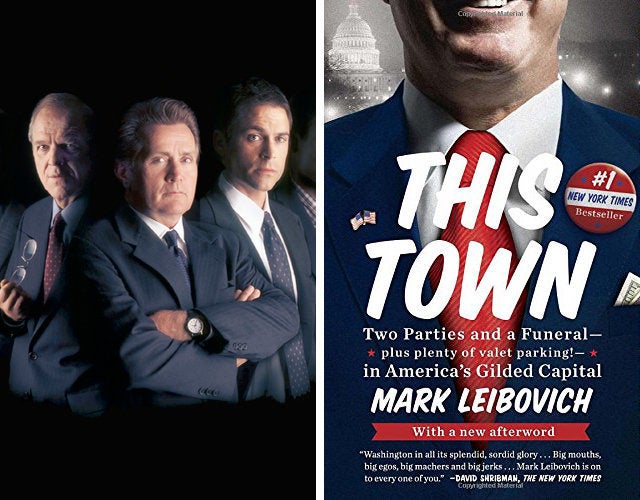 If you love "The West Wing," you might enjoy the slightly less rose-tinted vision of Washington provided by New York Times Magazine chief national correspondent Mark Leibovich. It's a scathing look at the culture of Washington, D.C. and at the media the covers it. From the young interns who go there to do good (probably because they're inspired by bingeing on "The West Wing") and stay to do well, to the journalists who attempt to cover politicians while being close friends with them, the cast of characters in this book are almost too much to believe. Just like in "The West Wing." -- Chloe Angyal
8. If you like "

Unbreakable Kimmy Schmidt

," you'll like 

The Portable Veblen
by Elizabeth McKenzie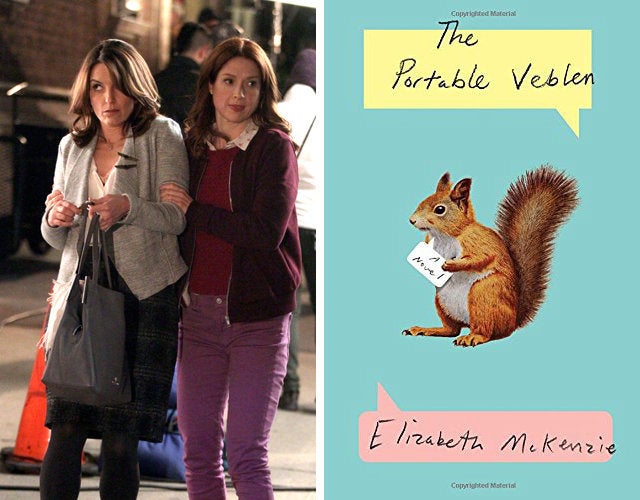 At first glance, these two stories don't seem to line up much: In "Kimmy Schimdt," the titular character (Ellie Kemper) is a woman newly unleashed on New York City after years of being forcibly kept in an underground bunker by a religious zealot (trust us, it's funny!). Veblen, the protagonist of The Portable Veblen, lives in a shabby Palo Alto cottage and is newly engaged to a man who invented a revolutionary skull-punching device to alleviate brain trauma in combat. These two premises share more in tone than you'd think: both have wacky circumstances that set up interesting turns of plot throughout their stories, and both characters have shades of perceived naiveté ("Hashbrown no filter!" Kimmy declares while trying out newfangled lingo, whereas Veblen is sure she can communicate with squirrels) while maintaining solid values underneath. Does good triumph over evil in Kimmy and Veblen's lives? You'll just have to watch and read to find out. -- Jillian Capewell
9. If you like "

The X-Files

," then you'll like 

Voices in the Night
by Steven Millhauser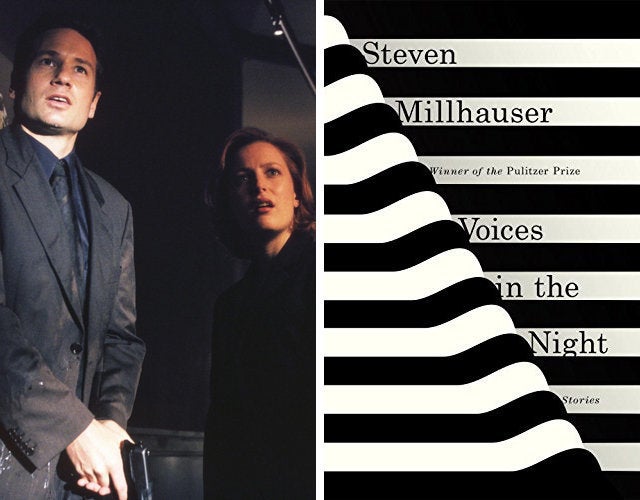 Do you watch "The X-Files" because: a) You're enamored of Mulder and Scully's weird, never-fully-realized relationship, b) You're a sucker for sci-fi, c) THE TRUTH IS OUT THERE, or d) All of the above? If you answered "D" and haven't read Steven Millhauser yet, you're in for a treat. His schtick is constructing fantastical, supernatural events, and cataloging how communities respond to them. And, there might be a few wayward romances thrown in the mix for good measure. Mermaids, phantoms and magical mirrors are among the strange phenomena you'll encounter. -- Maddie Crum
10. If you like "

Crazy Ex-Girlfriend

," you'll like 

The Unfortunate Importance of Beauty
by Amanda Filipacchi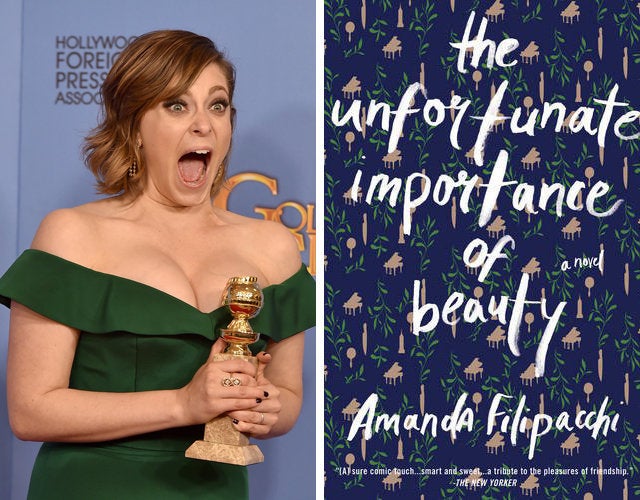 Though the name has been known to turn off a few viewers, "Crazy Ex-Girlfriend" has gathered a devoted following for its unconventional, hourlong musical comedy episodes. Rebecca Bunch, a high-powered NYC lawyer, quits her miserable job and moves to West Covina, California, after learning her one-time camp boyfriend, Josh, lives there. If you're one of those who loves "Crazy Ex-Girlfriend" for its examination of the tension between feminist ideals and highly unfeminist urges -- like, say, to throw away your whole life for a decade-old crush -- and for its off-kilter humor, consider giving a glance to Amanda Filipacchi's The Unfortunate Importance of Beauty. More surreal than traditionally comical, Filipacchi's unsettling novel digs into how women deal with the emphasis placed on their beauty or lack thereof, especially by potential romantic partners, and the degree to which we're tempted to abandon our ideals in order to earn a man's attention or true love. And like "Crazy Ex-Girlfriend," it does so from a subversive, super-unexpected angle. -- Claire Fallon
11. If you like "

The Affair

," you'll like 

Fates and Furies
by Lauren Groff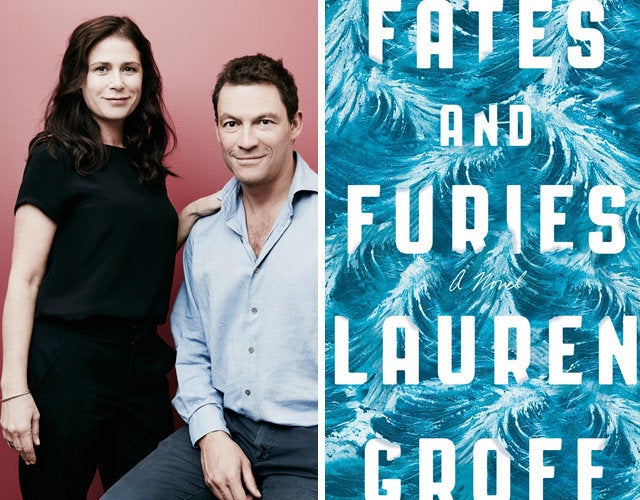 "The Affair" is about -- duh -- an affair, between a novelist and a waitress who are both married to other people. The story is told from both lovers' perspectives, Rashomon style, showing how memories shift, impressions differ, people lie. Lauren Groff's Fates and Furies, too, takes the shape of a split narrative. The first half of the book is told from the perspective of the privileged and gifted playwright Lotto. The second half is from his beloved wife, Mathilde, brilliant and full of secrets. The book doesn't just tell the same story from two different angles, but spans the life of two people both before, during, and after they fell in love. The stunning book captures the wild turbulence of falling in love, and the way we're all unreliable narrators of our life stories. -- Priscilla Frank
12. If you like "

Black Mirror,

" you'll like 

Never Let Me Go
by Kazuo Ishiguro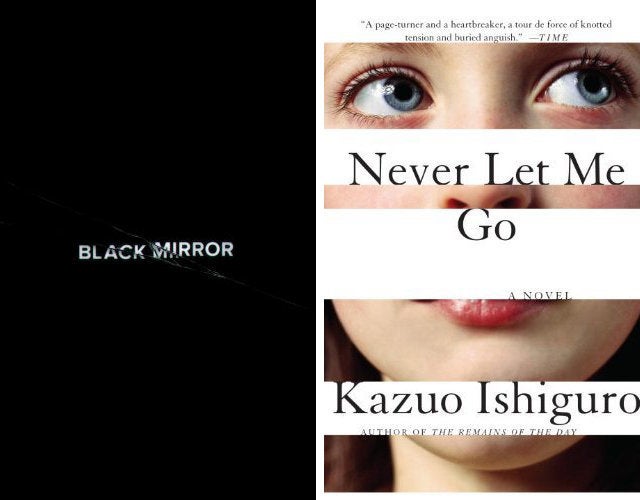 "Black Mirror," a British TV series made up of stand-alone episodes, features sharp, suspenseful tales that feed into techno-paranoia. If you're a fan of science fiction that could seamlessly happen moments from now, as featured on the show, then you'll enjoy Never Let Me Go by Kazuo Ishiguro. Without giving away the mysterious premise, the characters in this novel know about their dystopian destiny since a young age, but don't fight it. Instead, this novel explores what it means to be human, to be an artist and other moving investigations.  It doesn't have the same heavy-handed, satirical tone as "Black Mirror," but this tragic, poignant book gives us a glimpse at a future that could easily happen. -- Tricia Tongco
13. If you like "
The Sopranos

," you'll like Elena Ferrante's Neapolitan Novels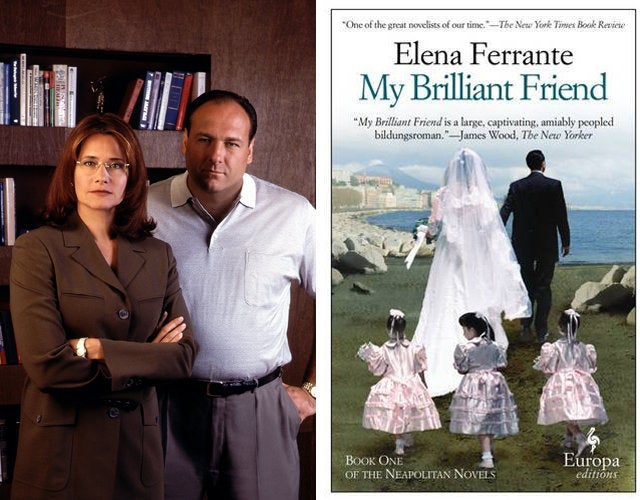 OK, hear me out. "The Sopranos" is all about family and coming to terms with the legacy of a last name. Yes, it's about the mafia too, but beyond its "Godfather" connotations, the show explores the strength of family ties and the desires of individuals to break out of the shadows of the people who came before them. Elena Ferrante's four-part series, dubbed the "Neapolitan Novels," takes place in Naples in a period marred by mafia activity. While the central characters -- Lila and Lena -- encounter mobsters and fascists throughout the books, Ferrante's storytelling focuses on how the two women navigate familial strife, new relationships and the internal struggles that come along with it all. -- Katherine Brooks
If you like "
Charmed,

" you'll like Witches of America by Alex Mar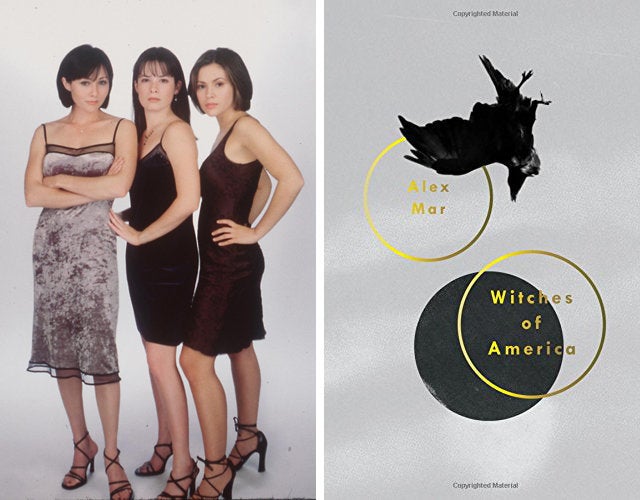 Let's just call it like it is: Witches are dope. Where "Charmed" lets you live in a world where there are demons, spells, and the "power of three," Mar's Witches lets you enter the world where witches -- real witches -- are currently living and have lived for years. While what makes you gasp aloud in "Charmed" isn't what will have your jaw dropping in Mar's tale, there's no shortage of shocking moments and incredible nuggets of witch history. Witches is a foray like no other into a religion that we've (mostly) only seen hyper-fictionalized and you know what they say: Fact is stranger than fiction. -- Jenna Amatulli
If you like "

Game of Thrones

," you'll like 

Game of Thrones
 by George R.R. Martin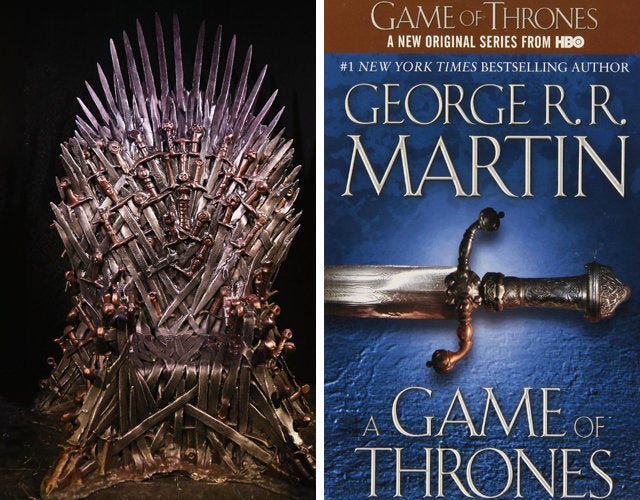 Fantasy is not my favorite genre, but I happily jumped on that "Game of Thrones" bandwagon full of nerds and haven't looked back. "GoT" fans are quick to tell you, "Read the books! Did you read the books? You've got to read the books." So a few weeks ago, I started reading the books. And, guys, you need to read the books. Yes, "M'lady" is much more difficult to stomach on the page than on premium access cable, and I've never read the word "manhood" more times than I have over these 800-some pages, but the end result is a richer, more detailed depiction of the characters and scenery we all love on HBO. It's like watching the director's cut of your favorite movie. -- Sara Boboltz
If you like "

Friday Night Lights

," you'll like Friday Night Lights by Buzz Bissinger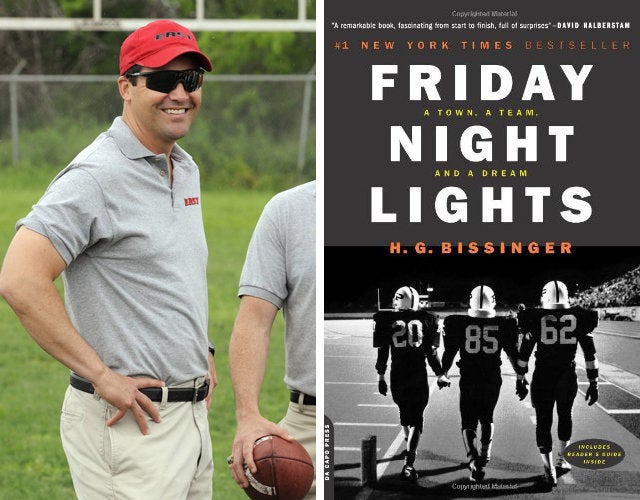 If you can't get enough of Riggins, Saracen, Vince and the gloriously functional and loving marriage of Coach and Mrs. T, you should read the book that started it all. Buzz Bissinger's year-long observation of the Permian Panthers in Odessa, Texas, is -- like the show -- an exploration of a town and a culture obsessed with high school football, and an unsparing look at how football shapes (and, in some case, poisons) the lives of everyone in the town. Like the show, it's a big story with a big cast, which allows for ruminations on masculinity, race, class, and the role of sports in The American Dream. -- Chloe Angyal
If you like "

Scrotal Recall

," you'll like 

The Love Affairs of Nathaniel P.
by Adelle Waldman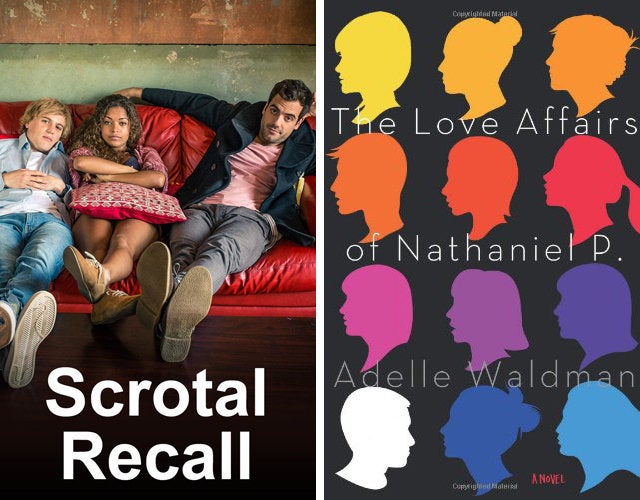 The unfortunately named but touching "Scrotal Recall," originally released in the U.K. and first offered on Netflix in the spring of 2015, follows a man recounting his sexual exploits after a chlamydia diagnosis. Through this self-examination, a sweet storyline about human connection and modern dating emerges. Adelle Waldman offers a similarly spot-on meditation on the dating lives of young men in the big city. Our hero Nate, a rising literary star, must weigh his dating prospects against his own self-perception and views on love and sex. Both the bingeable show and the page-turning book hit honest points that will hit home for anyone who's been through the Tinder wringer. -- Jillian Capewell
If you like "
The Office

," you'll like The Beautiful Bureaucrat by Helen Phillips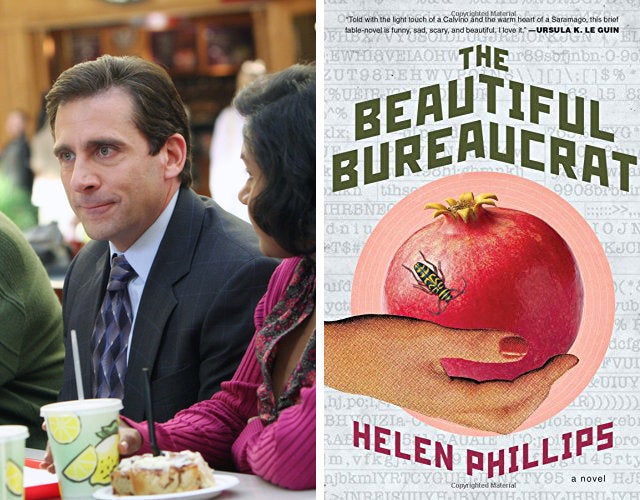 The Beautiful Bureaucrat is what would happen if you took all the grim reality packed into "The Office" -- the monotony, the fractured relationships, the dead-end dreams, the general feelings of disconnect -- and turned all of those icky, troubled emotions into a bizarre dystopia. Think of Helen Phillips' main characters as Jim and Pam, if Jim and Pam lived in a world haunted by an all-knowing Database. The book is quick, funny, creepy and -- while it won't actually satitate your need to see J & P back on screen -- it's a read any office drone will find amusing. -- Katherine Brooks
Calling all HuffPost superfans!
Sign up for membership to become a founding member and help shape HuffPost's next chapter
BEFORE YOU GO
PHOTO GALLERY
49 Fantastic Books From 49 Different Countries