Need a good summer read? We've got your one-stop list of the 10 books to read this summer, including ones that will offer advice, the next cult-following novel to bond over with your roommate, and a few classics, too (don't just skim the SparkNotes!).
1. Gone Girl by Gillian Flynn
Everyone is talking about Gone Girl this summer. The book follows the town's golden boy in the wake of his wife's mysterious disappearance. Flynn pulls back the mask on "perfect relationships" and explores the darker side of marriage. The book has a wicked twist in the middle that will grip you into the final few chapters, and Reese Witherspoon has already signed on to produce the film adaptation!
2. Eating Animals by Jonathan Safran Foer
Warning: this nonfiction book is extremely graphic. But the up-close-and-personal look into the American farming industry might be the push you need to change your eating habits to a more sustainable lifestyle. If you can get through this book, it provides real information about where food comes from, which is good to know about as you become 100 percent responsible for your eating habits in college. "In college I didn't realize really the freedom I had with food choices, and how quickly they can add up to negatively impact your health," says vegetarian Chelsea Krivanek, a junior at UNC-Chapel Hill. Are you thinking about becoming a vegetarian, vegan, or animal activist? College is the perfect time to experiment.
3. The Alchemist by Paulo Coelho
What better way to start your journey to college than reading about finding one's destiny? The Alchemist follows an Andalusian shepherd boy's journey to his true purpose in life. College is all about figuring out who you are in life, and this philosophical book is full of advice and wisdom. The New York Times referred to the bestselling novel as "more self-help than literature." The book has lots of important lessons applicable to college, like balancing a relationship with the rest of your life.
4. Penelope by Rebecca Harrington
This book follows Penelope, the clumsy, socially awkward girl inside all of us, as she takes on her freshman year at Harvard. Penelope goes into college armed with advice from her mother, like, "don't play Tetris on your phone at parties." This work of fiction parodies the traditional college stereotypes and lets readers know that college is what you make of it—it's not just academics and parties, but also about relationships and self-growth, too.
5. Life Of Pi by Yann Martel
This fantasy adventure novel offers lessons perfect for your college years. It tells the story of a boy named Pi, who is trapped on a sinking boat with a tiger, with a hefty dose of philosophical musings. "It makes solitude okay, and I feel that in freshman year there is a lot of solitude in yourself," says Kate Borden, a junior at UNC-Chapel Hill. In your first year of college, it is important to learn to do things alone, which Pi has to come to terms with. Bonus points if you read it before watching the movie!
Before You Go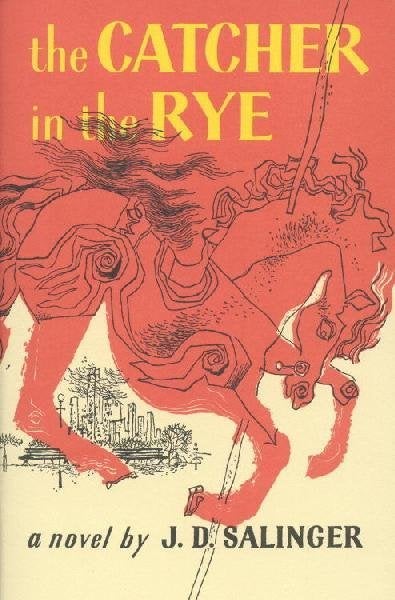 The 10 Most Important Life Lessons From High School Required Reading
Popular in the Community